Synergy's sailing team took second place at the Louis Vuitton Trophy in La Maddalena, Sardinia, which ended just a few hours ago. For the first time ever, the team under the Russian flag climbed so high in an America's Cup competition. For those who didn't understand - we have a history before our eyes, and this is one of those moments when you can be really proud of your country.
The guys gave everyone who cares about sailing a very spectacular and dramatic racing weekend - first, literally ripping the leader of the group stage All4One in the semifinals on Saturday, and then, on Sunday, fighting on equal terms with the world's strongest team Emirates Team News Zealand. The first two races in the series of up to three wins were won by Synergy by a wide margin, and even led with confidence halfway through the third race until one small mistake by our team allowed ETNZ to take the lead.
As a result, the last three races, lost in a row, once again showed that with teams of such class as these furious "kiwi", you need to be as focused as possible. If you just give a little slack - how they immediately grab at the throat.
But anyway, again, the Synergy is the Fathers! With a capital letter!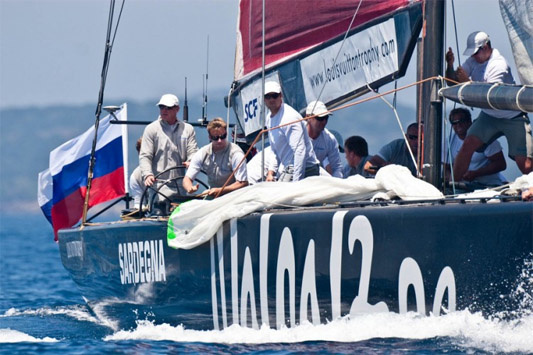 On Monday afternoon we are meeting with the owner of the team Valentin Zavadnikov, and in the next couple of days we are planning to make a detailed review of the past regatta with photos, video exhibitions and lyrical retreats, as well as publish a special interview with Valentin Georgievich. As they say, stay with us.
In the meantime - watch this very atmospheric video, where the mood of the regatta, which was held for three and a half weeks, is packed in six minutes.