Two famous chambers of speed maniacs presented their joint project at the Miami International Bot Show. Italian superbike maker Ducati waved his signature magic wand over a superboat from the U.S. CigaretteAnd here's the result: the Cigarette Racing 42X Ducati Edition, "the fruit of a collaboration between two legends of land and sea racing.
It was decided to present the novelty to the public in Florida for a reason - there is the headquarters of the shipyard and racing team Cigarette. According to the proud "parents", the 42X Ducati Edition is capable of everything that connoisseurs and amateurs expect from both legendary brands. Inheritance in the newborn is really the right thing to do: both companies have literally dozens of championship crowns of different calibers.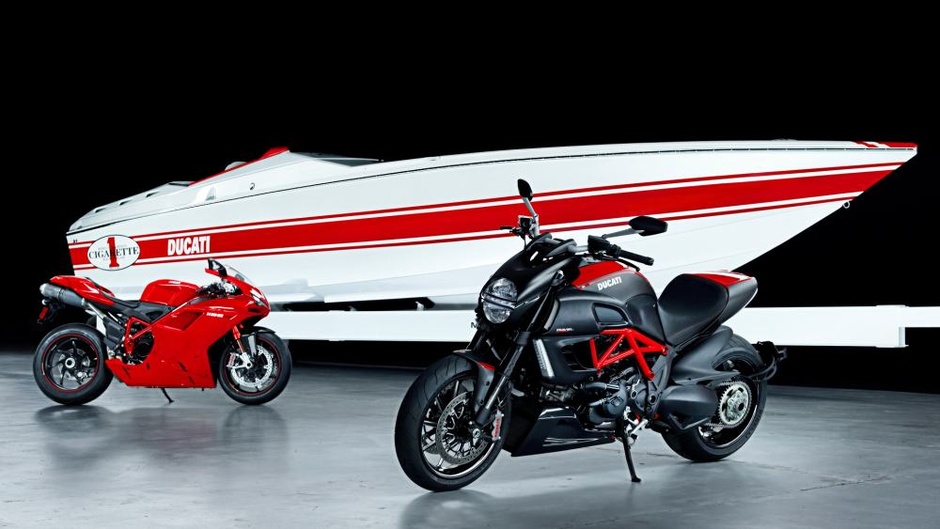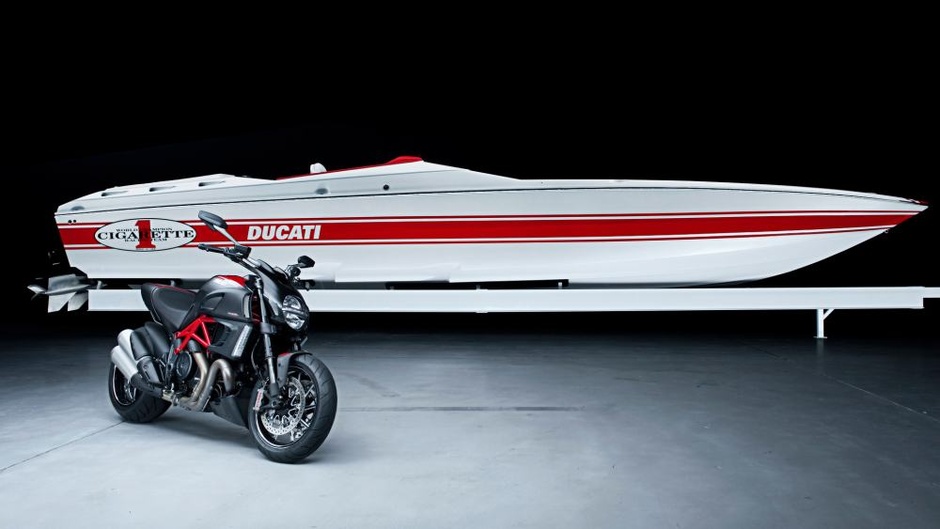 For the family's honour, there is no need to worry: two Mercury Racing engines with a total power of 2200 hp and a top speed of 200 km/h will allow the 42X Ducati Edition not to embarrass the venerable ancestors. The 42X is 2.4 meters wide and is decorated in Ducati's signature racing colours: white with a red stripe. The white interior with red inserts is decorated and sounded by a specially ordered audio system from JL Audio.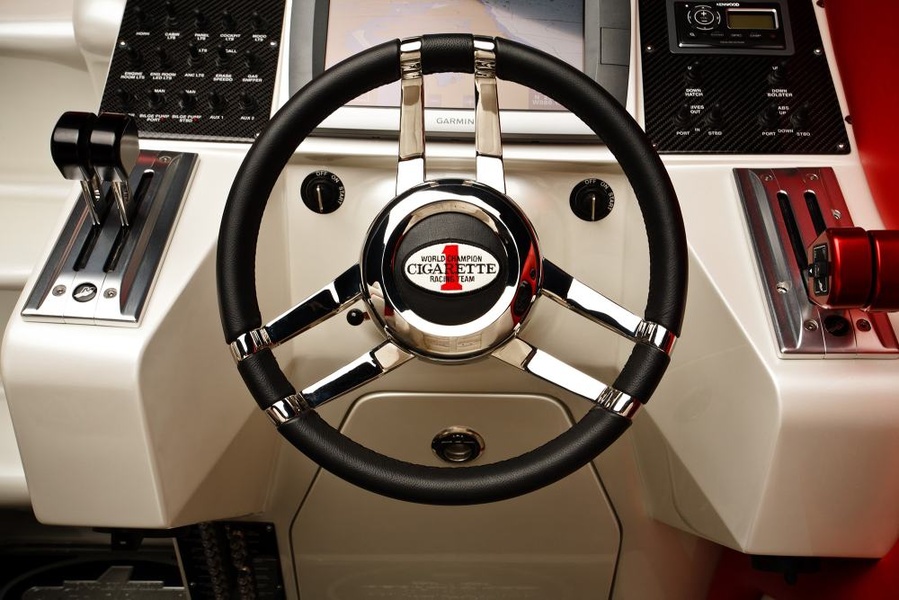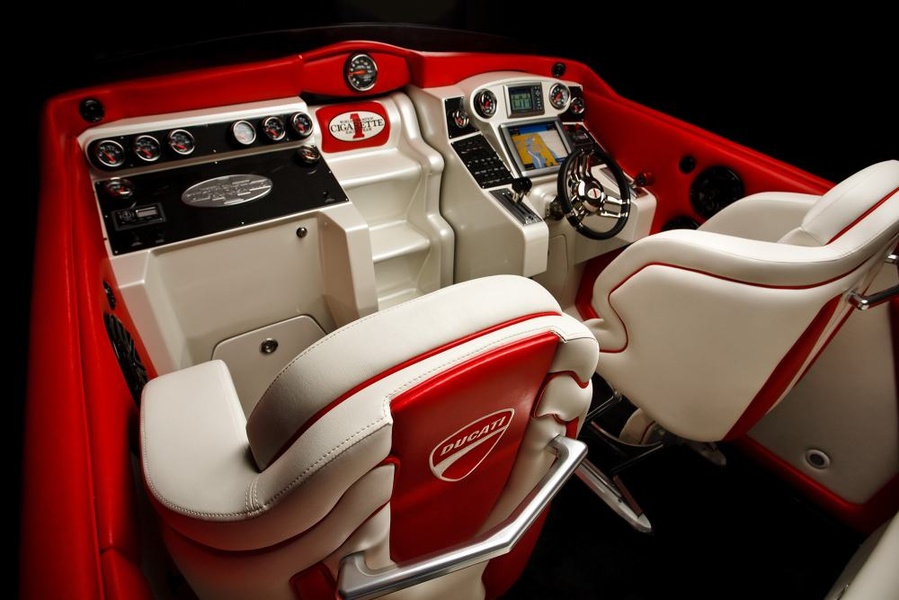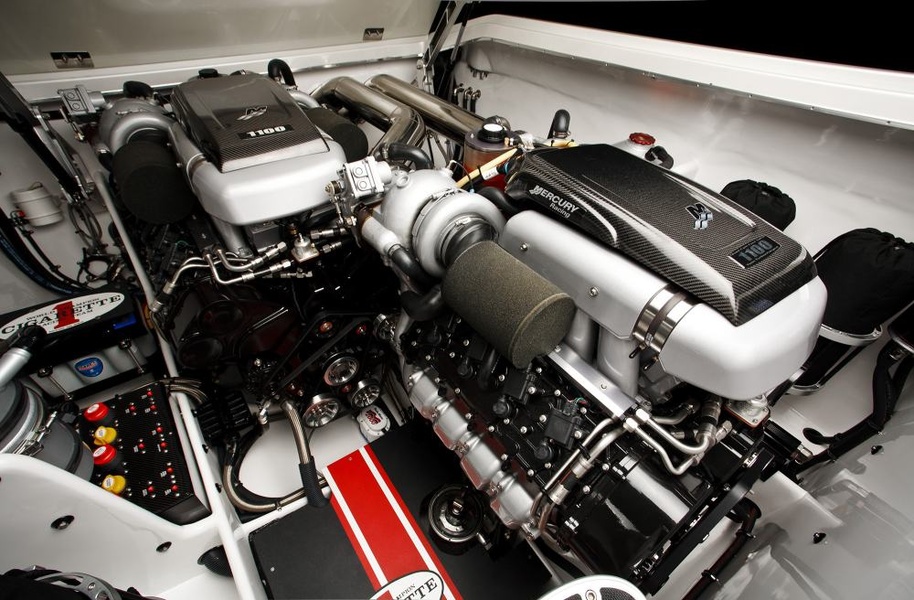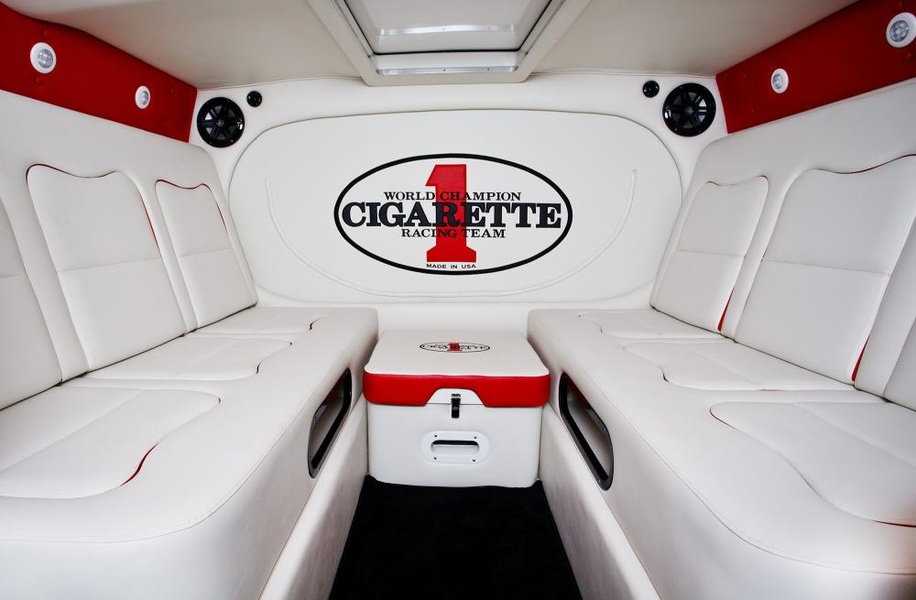 You could see the new boat during all five days of the boat show at the Cigarette booth called "Ménage of Motorsports". It should be noted that for Cigarette this is not the first "trip to the land" - relatively recently we have already written about a boat created by the Americans together with AMG, the famous "court tuner" Mercedes-Benz.