Finally, the first, public steps are taken towards the next «America's Cup.». The defender, Oracle Team USA, and the first Challenger, Team Australia, made everyone wait indecently long, but in the end they signed the Protocol of the competition, which implies that:
- The race will be held on new smaller boats: 62AC hydrofoil catamarans. They will be used for all 2017 competitions.
Remember that every foot of AC boat is a lot and a lot of dollars, so it is possible that cuts in size will help to save a little;
- A predicted «national rule» has emerged: 25% of teams must represent the Challenger Country;
- The team will consist of 8 people: that is, only two crew members will be obliged to compete for their home country;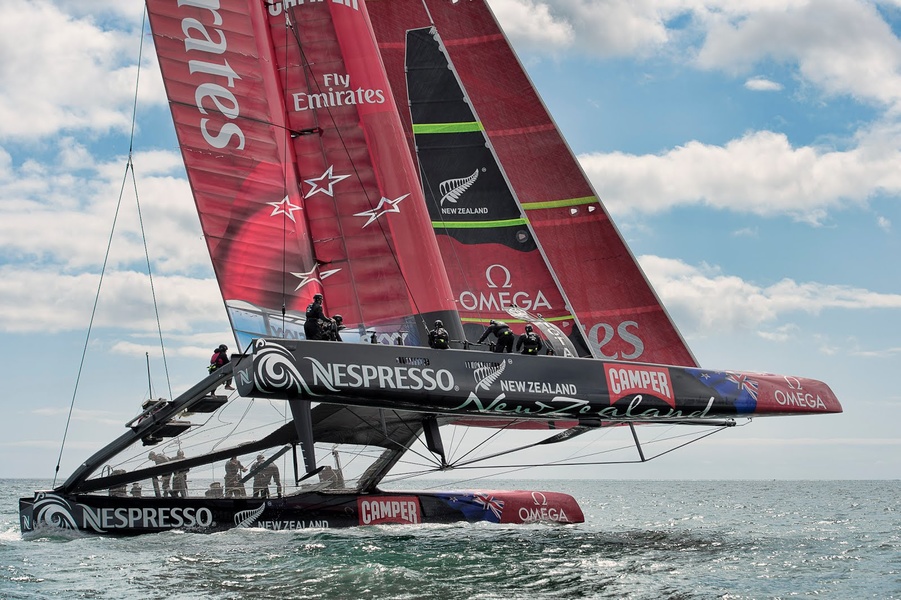 - Three years, from 2015 to 2017, teams will compete and collect points before reaching the final;
- Between 2015 and 2016 there will be at least 6 races on AC45 catamarans. Each team has the right to hold the regatta in their own country. All teams will qualify for the 2017 America's Cup Qualifiers series. At the end of the tournament, the four best teams will advance to the playoffs (America's Cup Challenger Playoffs).
- The team that scores the most points will compete against Oracle Team USA in a match-rail.
The race will go up to 7 points.

The circle of contenders for the Cup can be such (in addition to the defender and the first Challenger):
Ben Ainslie Racing (UK)
Artemis Racing (Sweden)
Luna Rossa (Italy)
Team New Zealand and Team France.
Within two months, from June 9 to August 9, teams may join the competition.