Have you ever ordered a superyacht online? Assembling a luxury car on a computer is a familiar thing. You can play with different colors of body painting and interior decoration, choose wheels, put bucket-shaped sports seats and then look at your creation from all sides by rotating it 360 degrees. The program will give you the price and delivery date. Why with superyachts everything is not so simple and transparent?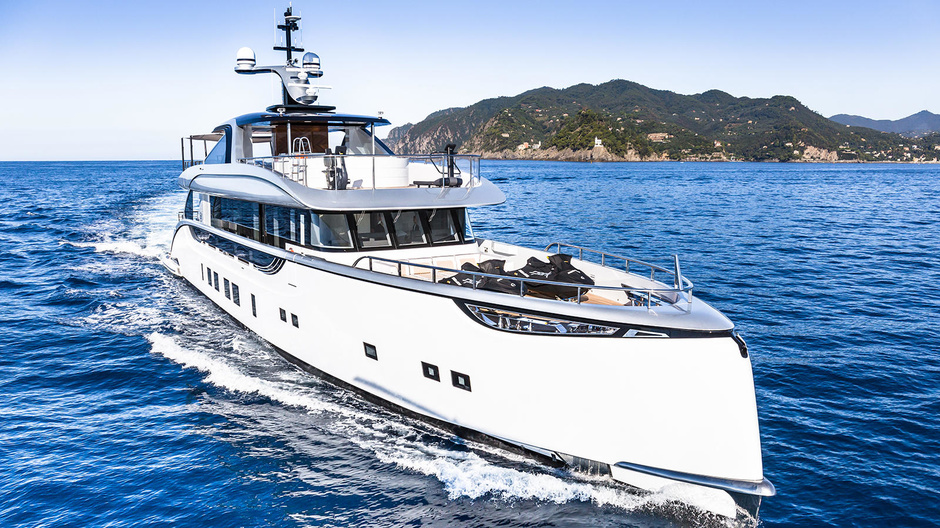 This question was asked at Dynamiq. Their first yacht was a 39-meter yacht. Jetsetter - The young brand presented at the Monaco Bowl Show in 2016 and now intends to revolutionize the superyacht industry, starting with a complete rethinking of the buying process.
The Dynamiq configurator allows owners to select every detail of their yacht online - from hull colour and underwater lights to layouts and décor elements - and see in real time how the choice influences price and construction time.
In an industry often criticized for being overly conservative, Dynamiq has positioned itself as a pillar breaker. However, for the creators of Dynamiq, the ability to keep up with the changing market and attract a new generation of customers, such as young millionaires from Silicon Valley, is far more important than shaking the heavyweights in the industry.
Dynamiq does not just offer a more efficient way to buy boats. The whole philosophy of the brand is to create a «smart yacht»that is designed so that the owner can get the most out of his yachting experience with a special emphasis on lightness, efficiency, comfort and luxury.
To reduce construction time, a turnkey»technology platform «was developed for all Dynamiqs, which the owner can nevertheless customize. To make sure of this, just look at the options for the exterior of the configurator Dynamiq. They include 11 hull colors, including unexpected pink metallic, three superstructure colors and several color combinations of upholstered furniture on open decks.
Dynamiq was founded in 2011 in Monaco by Sergey Dobroserdov, a former lawyer for the law of the sea from Moscow, who was a yacht broker for a long time. He has brought together a team of leading designers and naval architects from across Europe to realize his dream of creating a new class of universal yacht - equally oriented towards family cruises and lively parties. This new class of yachts is called GTT, or Gran Turismo Transatlantic.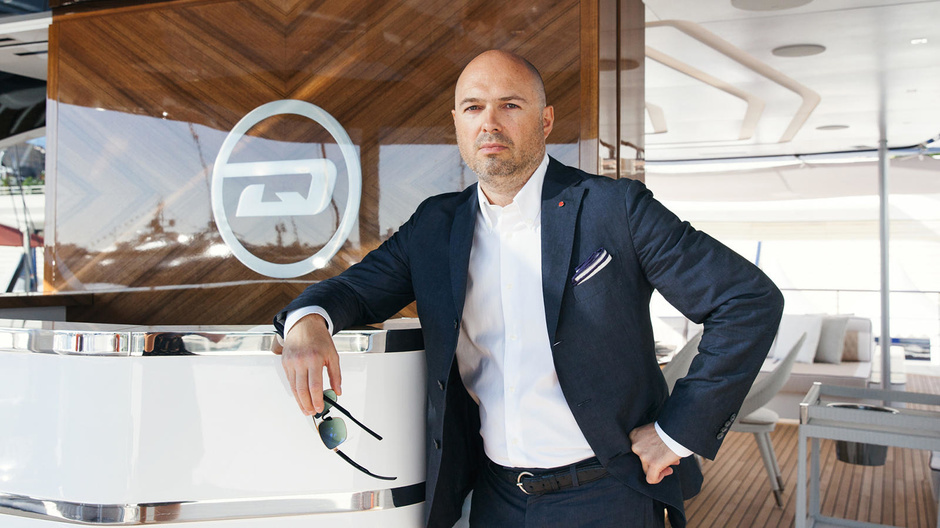 GTT is a global product for good reason: Dobroserdov Design, based in Monaco, created the sporty look of the Jetsetter, the interiors were designed by London's Bannenberg & Rowell, naval architecture was designed by Dutch Azure and Van Oossanen and construction is under way in Italy.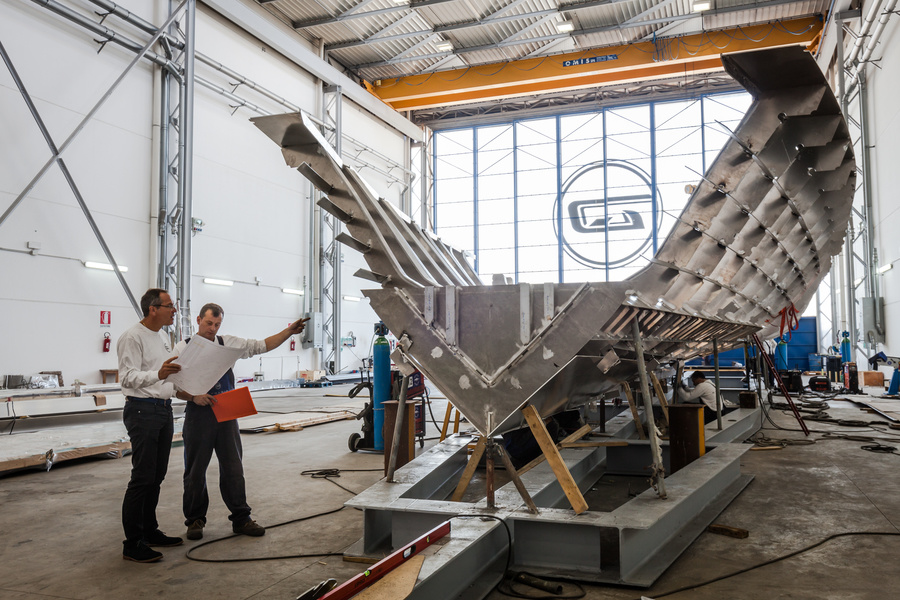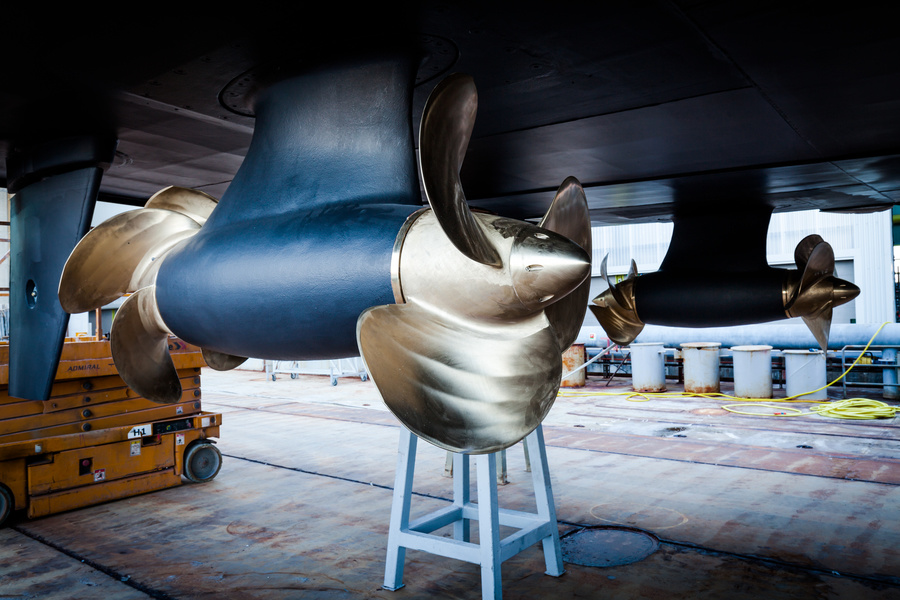 The first hull was built at the Nuovi Cantieri Apuania shipyard in Carrara, Italy, under the control of Dynamiq. But since then, Dynamiq has managed to get its own piece of shoreline in Viareggio. That's where the second hull, the 35-metre Dynamiq GTT 115 designed by Studio Porsche, is being built. The launch of this yacht is scheduled for August 2017.
According to Dobroserdov, a «clever» yacht is a smaller size yacht that has not lost in luxury at all.
Its idea is to fit everything that can be found on a 60-meter yacht into a smaller hull, maintaining the comfort level and quality of a larger yacht, but avoiding the problems and extra costs that the latter inevitably entails.
«I believe that the best yachting experience - very close to what can be achieved on a 60 metre yacht - can be achieved here. It's all about prioritizing»," says Dobroserdov.
Sandek is at the top of the Dynamiq's priority list, which is obvious when you look at Jetsetter, whose upper deck extends far beyond the rest of the superstructure, defining the appearance of the yacht and wrestling every inch to create an open area that will easily compete with even much larger yachts.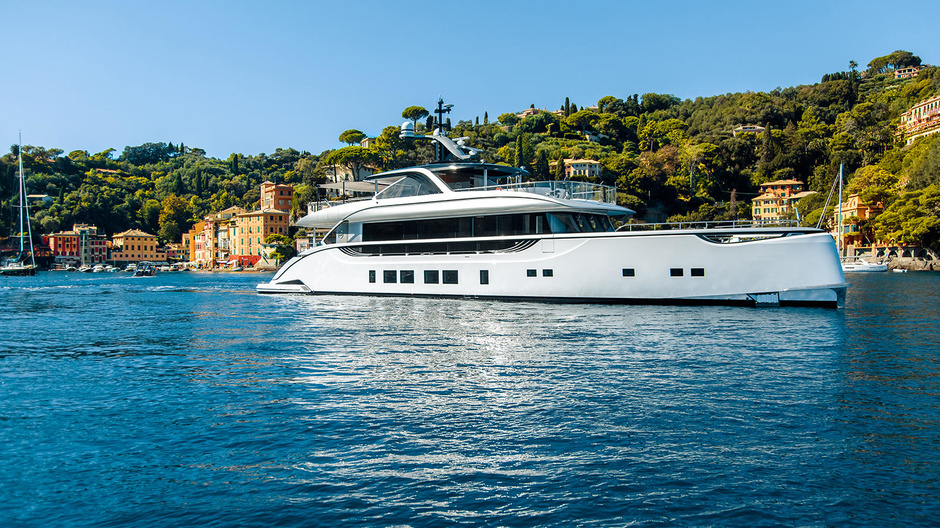 Dobroserdov compares the «Jetsetter»'s sundeck to the Amels 180, and indeed, the feeling of similarity arises, just look at the zoning of this deck in two separate parts. Aft there are sun loungers and a dining table. A bar and television panel separate this area from the large spa pool and gym at the bow.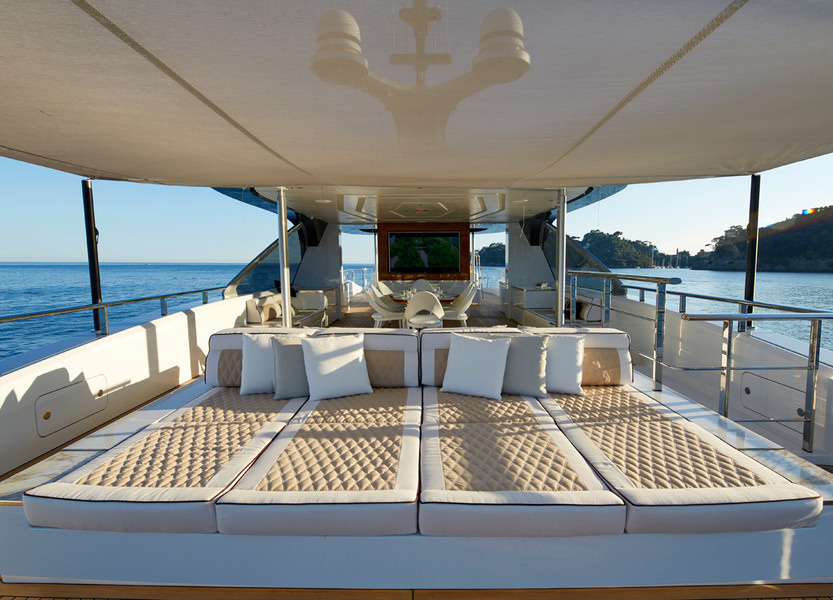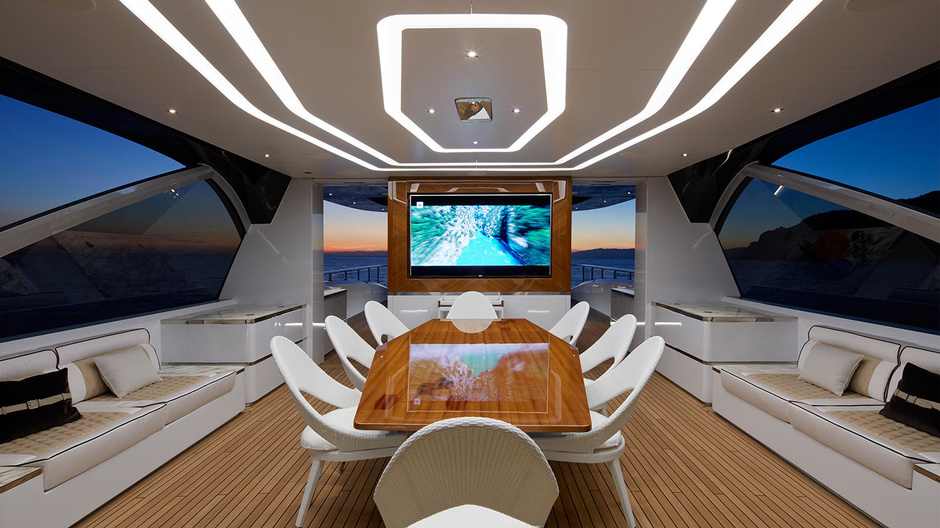 Two glass sliding doors further separate these areas while protecting the aft terrace from the wind. The spa pool at the front of the sundeck can be reduced or removed to make room for something nicer to your heart - perhaps another relaxation area with the best ocean views on the whole boat.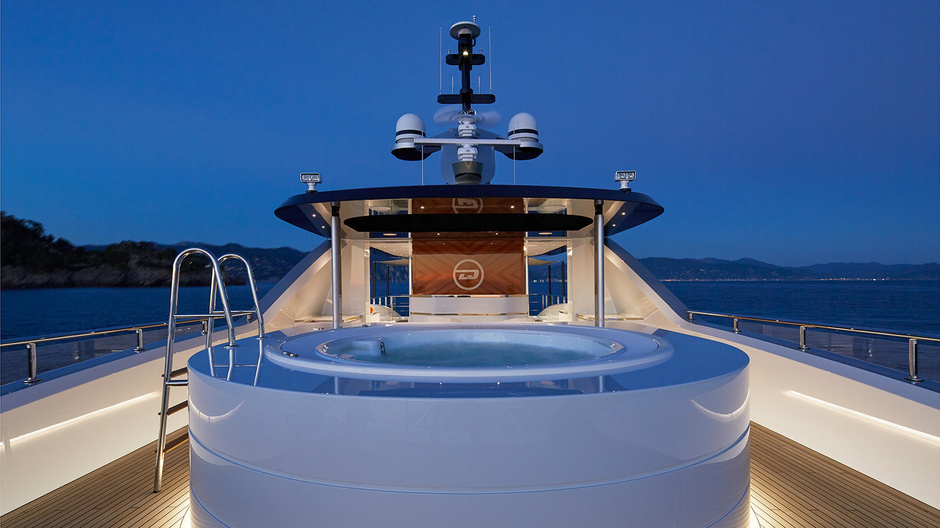 Refusing to saloon on the upper deck may seem like a compromise, but it is not for the builder.
«It only takes one salon," says Dobroserdov, who turns to his brokerage experience to determine what clients want to see on their yacht. - We are not an ordinary yard; we started out as builders, not brokers. We know exactly what guests do on their charter»yacht.
The «Jetsetter»'s only salon is a great place to sit, with a cozy living room and large dining area. This time the divider between the zones is the wine fridges to port and starboard.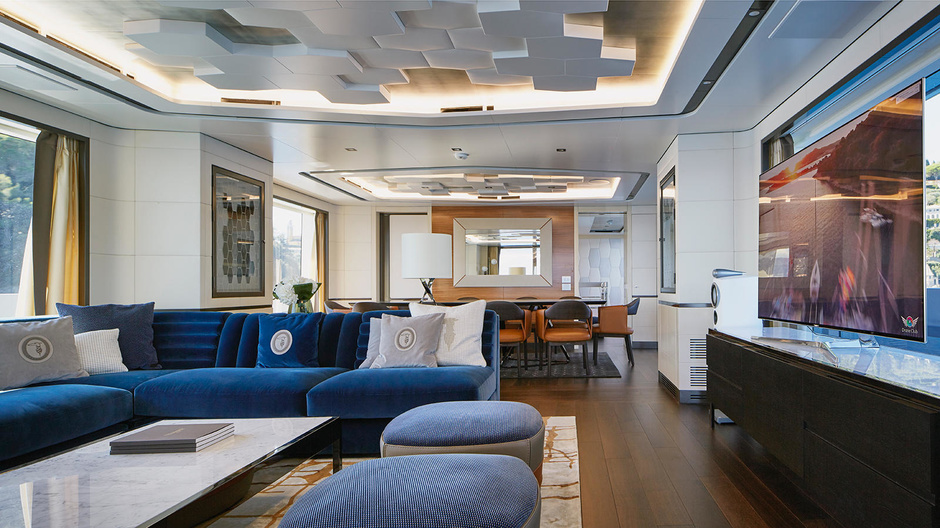 The dining table on both sides is surrounded by large windows that can be turned into doors at the touch of a button in the configurator, thus creating a space blown by the breeze in which the charm of life on the water is clearly felt.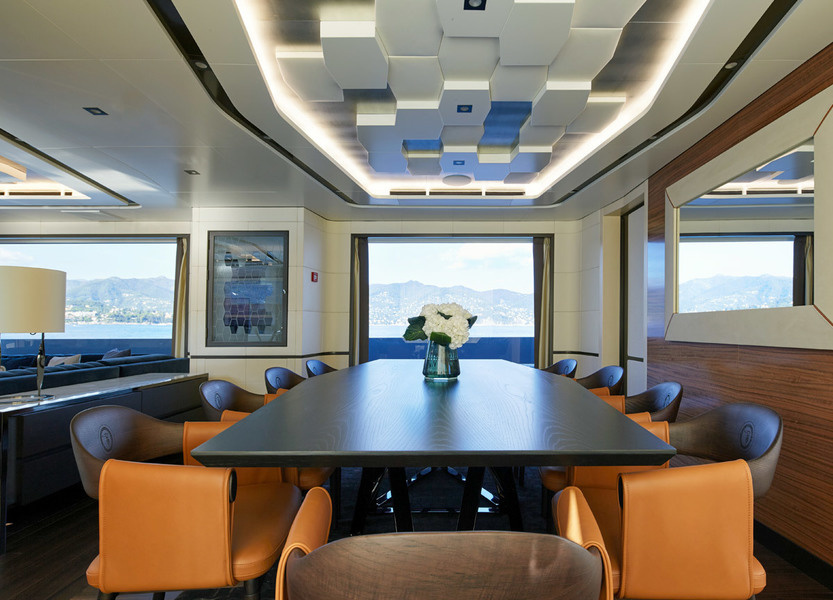 Bannenberg & Rowell designed the interiors of Jetsetter and put their hand in planning the interior space. The involvement of the renowned London studio was key in the quest to maintain high quality in a smaller space.
«A less spacious interior does not mean a default loss of quality when done correctly, and good space planning is key to understanding the finished project," says Dicky Bannenberg. - The interior of Dynamiq keeps the brand in its class at a much more competitive and transparent cost».
The technical specification prescribed a fresh, sporty interior that is flexible enough to be customised with the Dynamiq online builder, which also includes an interior option from Trussardi Casa.
«We love the concept of the Dynamiq configurator, the ability to create new interiors based on the existing architectural platform," says Bannenberg. - We've talked about this before, but this concept has never been used on a yacht this size».
The interior of Jetsetter is purposefully designed in a neutral palette. It uses freestanding furniture so that owners can easily change the environment whenever they wish. «All this furniture can be taken out in one day and put something else»," says Dobrodov.
The Jetsetter salon has a soothing atmosphere, where white leather walls are supplemented with dark walnut parquet and sofas made of soft corduroy plush. The cushions bear the Trussardi logo as a sign of cooperation with this fashion house.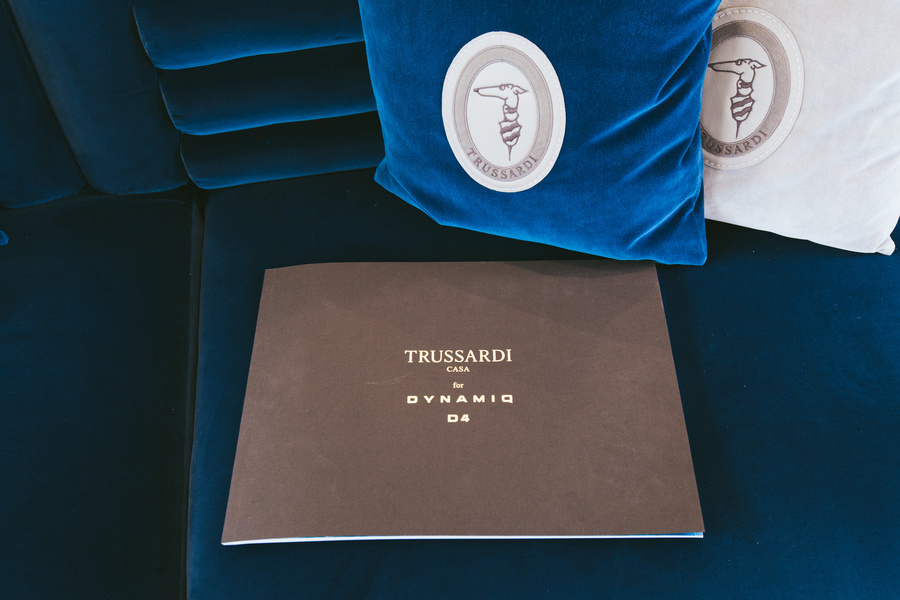 Dynamiq believes in partnership. Ralph Lauren is another possibility mentioned, although their products are not yet included in the online configurator.
«We have signed 36 contracts with leading global brands," adds Dobroserdov. - We are developing this collaboration to showcase our capabilities. We can provide these options without much effort. Just click with the mouse, that's all».
The configurator makes it easy to look inside each of the interior package options and see the type, brand and number of furniture and accessories, up to Murano cubic vases (three) and a set of decorative cushions (35 pieces) in leather, crocodile leather and fabric. For those owners who like to choose every ornament in the interior for a long time, this system may seem limited, but for customers who save their time and want to quickly find out what exactly they will receive, the configurator will be a real find. And indeed, there is no need to worry about every candlestick when Dynamiq partners with companies such as Sabrina Monte-Carlo.
One of the few things missing from the online configurator is its modern, minimalist, integrated bridge.
Indeed, the technical filling of Dynamiq yachts cannot be changed in the configurator. The uniformity of the technical platform, which does not change from model to model, makes it possible to limit the construction period to seventeen months.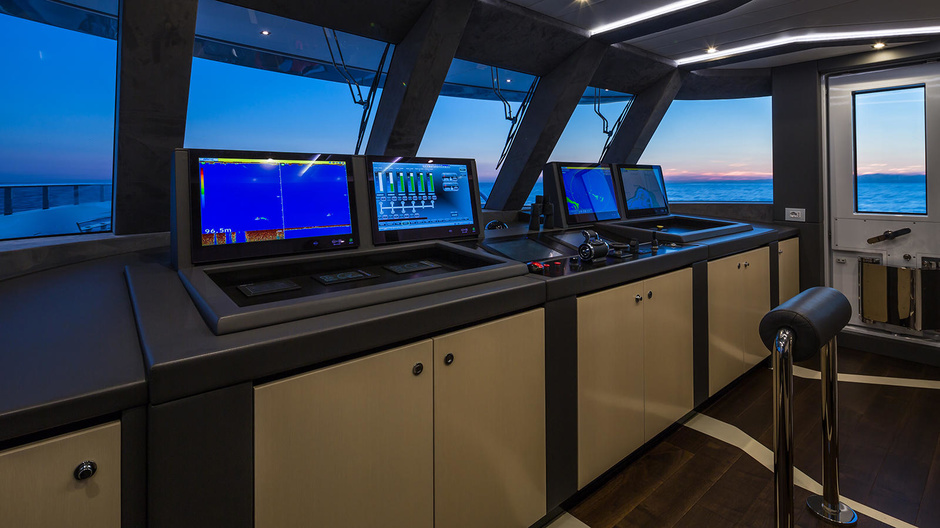 All «over the Jetsetter» high ceilings 2.2 meters and large windows create a sense of space. This can also be felt on the lower decks, where windows the size of an epic museum canvas are located in each cabin. To minimise generator noise, glass from Italian company Isoclima is used here, which can also be found on Feadship and Lürssen yachts and in Bentley and Ferrari cars.
The standard layout for the 4 cabins includes a master suite with sofa to starboard, table to starboard, large dressing room and bathroom with two sinks. Like all furniture on Jetsetter, the sofa in the master suite is free-standing and therefore easy to replace.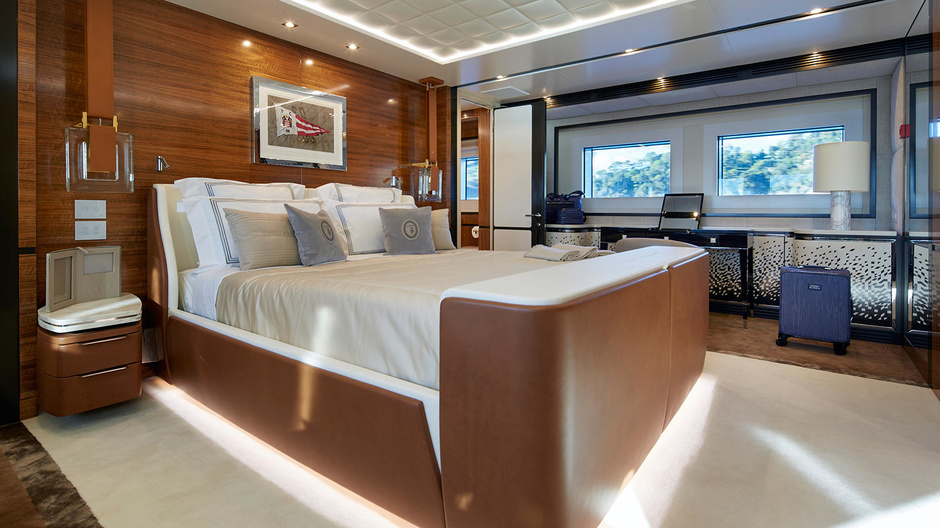 Dobroserdov is constantly looking for opportunities for innovation, even when it comes to simple things like beds. «There are smart mattresses that can track how you sleep, the phases of your sleep," he says. - You can set up a mattress like this with your iPhone. I'm already in touch with the suppliers».
«What is the relationship between Azzam and Jetsetter?» - asks Dobroserdov entering the master suite bathroom. And he replies proudly: «They have the same marble supplier.».
The Jetsetter bathroom is truly majestic, with shiny glossy wooden walls and white marble worktops opposed to black lockers. The floors are covered with French Edition Bougainville rugs, combining the softness of silk with the strength of bamboo.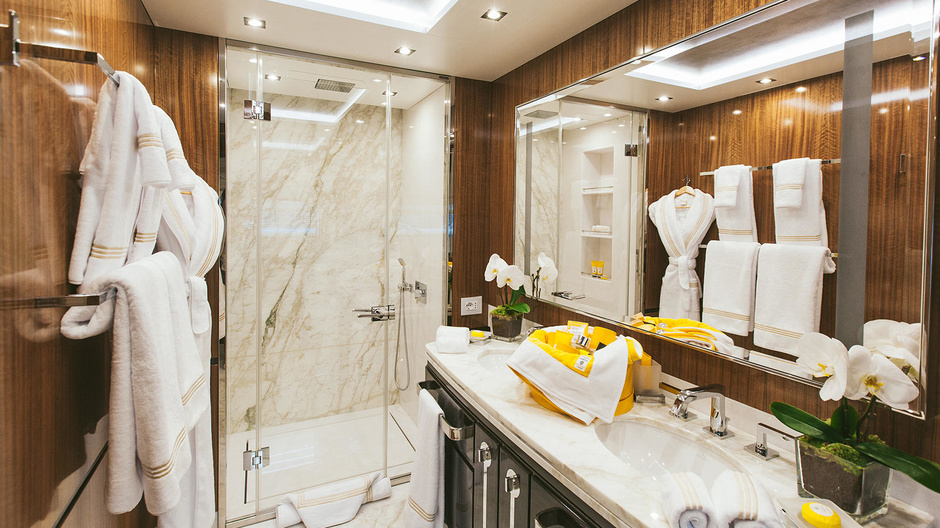 The master suite and three guest suites, all the same size, two with double beds and one with twin beds, are well planned and comfortable.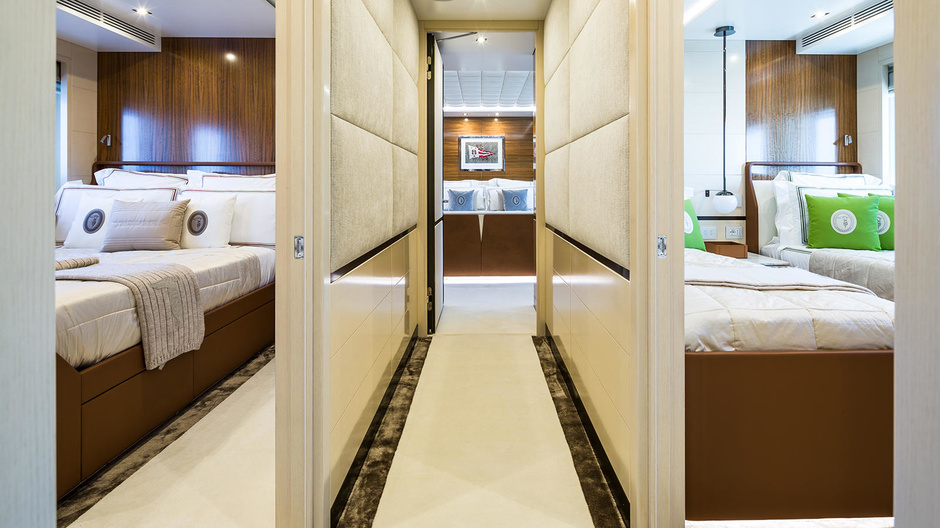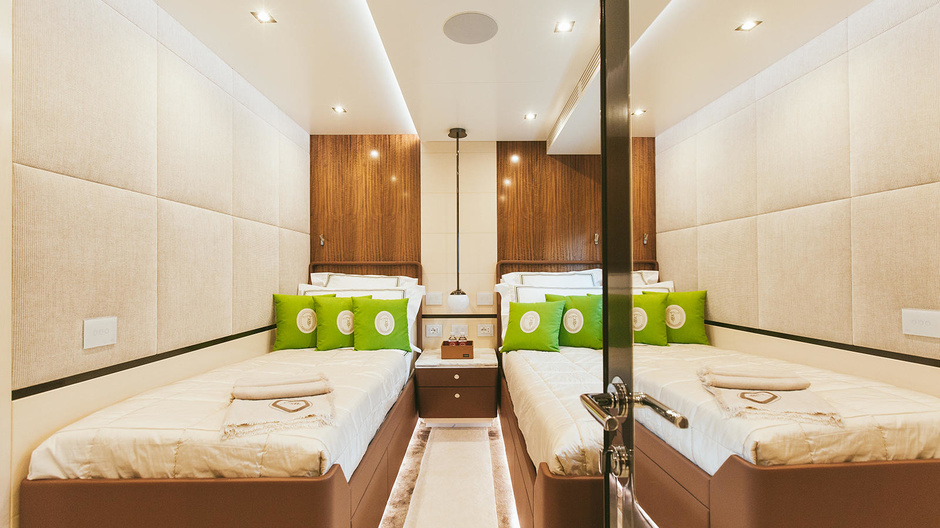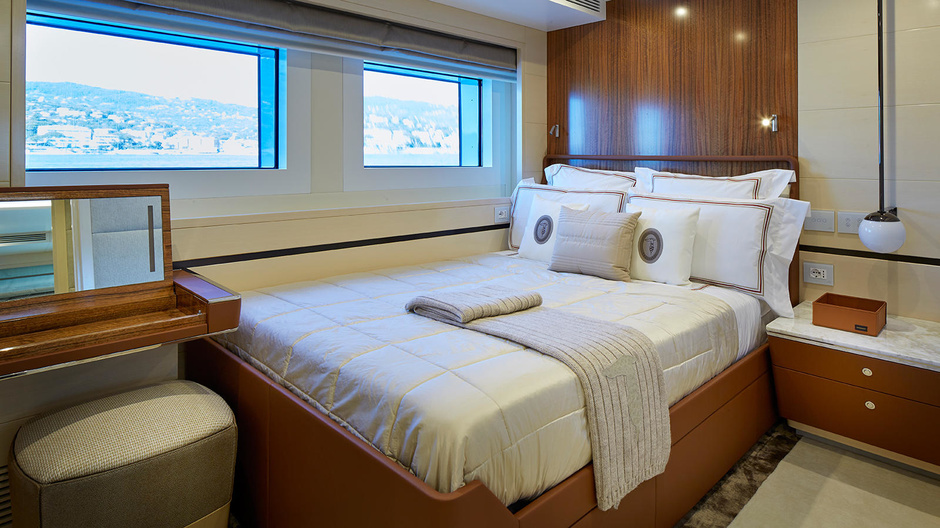 «They resisted the temptation to make five cabins with ten beds»," says Dynamiq CTO Rob Williamson.
However, a layout with five cabins is available on the configurator. In this layout, the master stateroom is separated by an bulkhead a little closer to starboard so that it remains large enough to be considered a master stateroom, while on starboard a comfortable additional guest cabin is created. The layout options have been developed in close collaboration with Azure Naval Architects.
«Everything here has been designed to ensure maximum comfort for owners»," says Azure Director Eric Speck.
Another priority for the all-aluminum Jetsetter is performance.
The boat comes in a unique hull from Azure and Van Oossanen Naval Architects (the hull of future assemblies will be developed by Vripack). The hull design, which is a hybrid of displacement and semi-displacement type, also features Dynamiq's emphasis on comfort.
«We have calculated the Marine Disease»Index to ensure that the hull design has been optimised for maximum comfort at sea and at anchor»," says Speck.
The long waterline and reduced hydrodynamic resistance ensure high performance and efficiency. The Jetsetter can reach 21 knots and is designed for a maximum range of 3,000 nautical miles, justifying the «Transatlantic» word in the GTT acronym.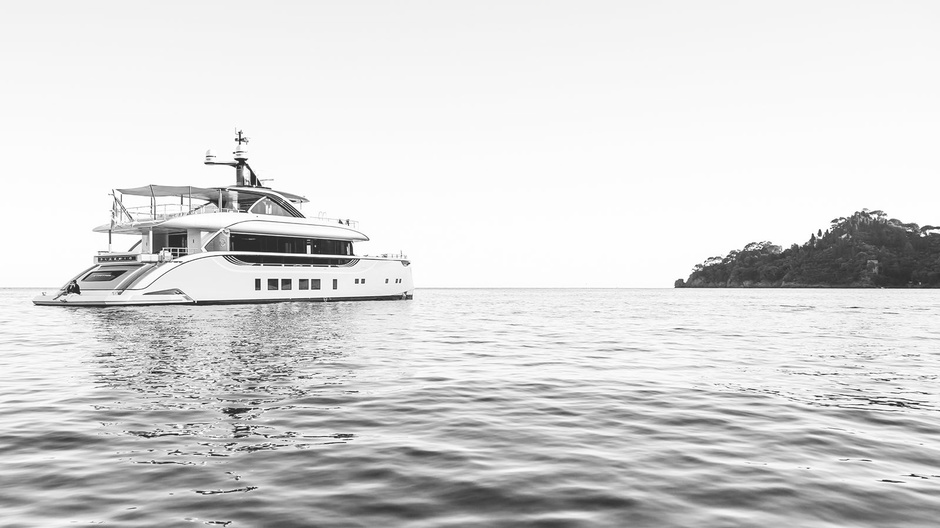 «There are not many boats of this type that can cross the Atlantic," says Williamson. - There's no need for transportation. And because Jetsetter is super economical, you also save a lot of money on fuel».
This winter, Jetsetter will fully test its seaworthiness: the yacht will embark on a transatlantic voyage with stopovers at ports from New York to Miami and St. Barts. The first Dynamiq is currently available for purchase, but is still used as a model for brand promotion.
«I think it's a smart concept," says Bannenberg. - Dynamiq has seen this happen in the luxury car segment for years and sees no reason why the same approach cannot be applied to yachting. More importantly, transparency in pricing will be encouraging for potential buyers. Such experiments are usually viewed with suspicion by the industry, but in fact there is nothing»to be afraid of.