I stand in line for a helicopter at Cote D'Azur Airport, Nice, when there is a fuss behind me. A man dressed in needles feverishly picks up some purple paper from the floor like a chicken puking a grain. It turns out that a tutu of 500-ruble banknotes tightly tied with a rubber band in his hand suddenly burst and flew around.
We both go to the Monaco Yacht Show - and in this context a banknote salute seems oddly appropriate.
Every September the superyacht exhibition gathers 125 of these extraordinary vessels in the port of Hercule. Another 250 are standing in the marina bay adjacent to the marina. It's a spectacular sight. Tourists can buy an entrance ticket for 160 euros to gaze at them, but in fact they are a walking advertisement for shipyards and brokers. The former showcase their latest products to millionaires who may want to build their own toy; the latter seek to increase sales and charter deals.
To ensure that all the needs of the superyacht community are met, a number of stands offer supercars, jet skis and seabobras with integrated selfi cameras.
Flipping from Russian to French, from French to Italian, beautiful women armed with tablets decide who can get on board which vessel.
I got permission to see some yachts. The first of them is the 136-foot Flying Dagger, sold for €11.3 million through the Aquamarine Yacht Group. In her spare time, the ambassadors of the Russian Gulag Museum of History and the benefactor of 140 elderly people in Moscow, Russian broker Irina Ilyina shows me the «aggressive and sexy forms of the yacht's» white-white interiors - imagine the lobby of a hotel in Miami - and her pearlescent countertops.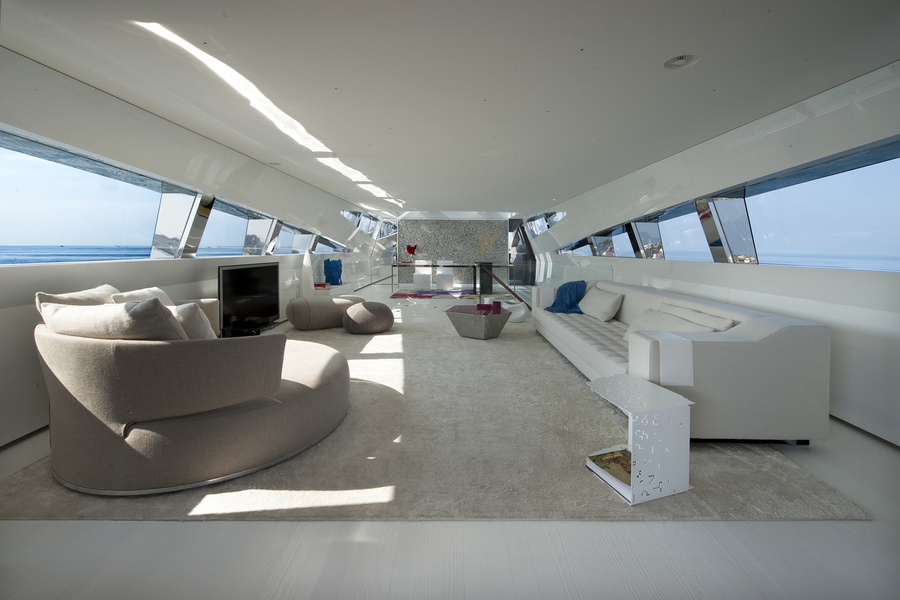 She explains that the most senior privacy-conscious clients actually come either right before the start of the boat show or right after when all the yachts are in place but the crowds are not yet there or they have already sailed.
These are people who pay the crew a tip of $30,000 in cash just because they don't want to drag all this money back to their private jet.
More excursions follow. Interior designer 163-foot I Nova tells me that her huge dining table is made of 30,000 New Zealand Cowry.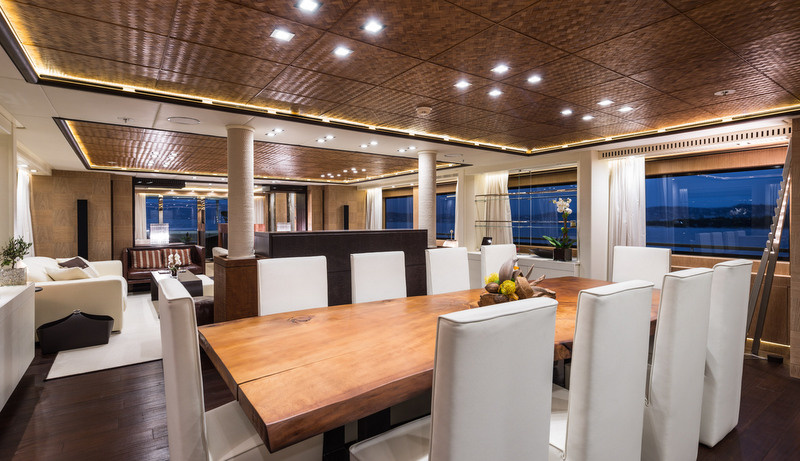 On board the 254-foot icebreaker Legend, the owner talks about recent cruises in Antarctica, Alaska and Greenland (where the onboard helicopter is used for Heli-Ski) and Papua New Guinea (where you can explore the wreck sites on the ship's submarine). The cost of the charter week starts from €460,000.
On board the 361-foot Jubilee, the largest yacht in the history of MYS, equipped with a large hammam and two aquariums, one of which is built into a pool - the thick blue carpet seems strangely fragile under my feet. «It's made entirely of silk»," they tell me.
But what impresses me the most is Endeavour II. Built in Italy by Rossinavi Shipyard and inspired by the owner's love of Asian culture, it elegantly uses tatami flooring instead of simple but stylish custom-made furniture and is decorated with slender oak columns reminiscent of bamboo stalks.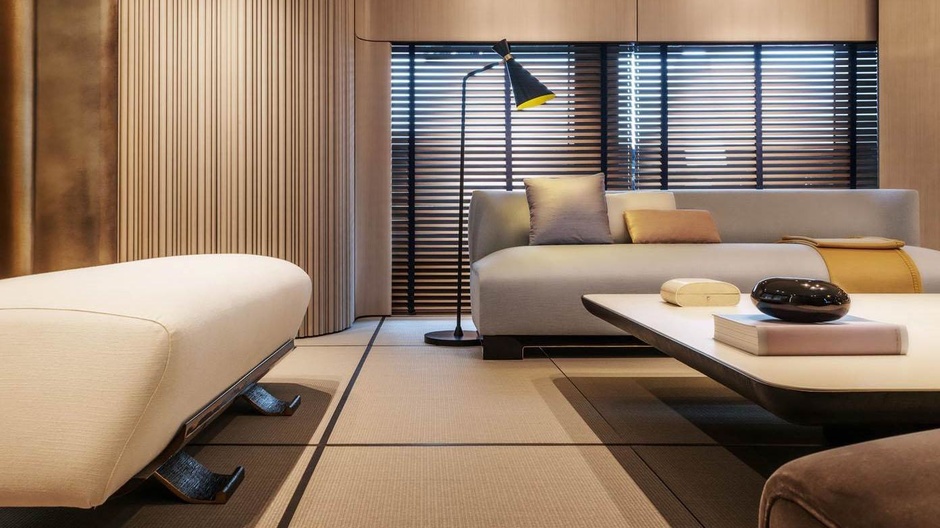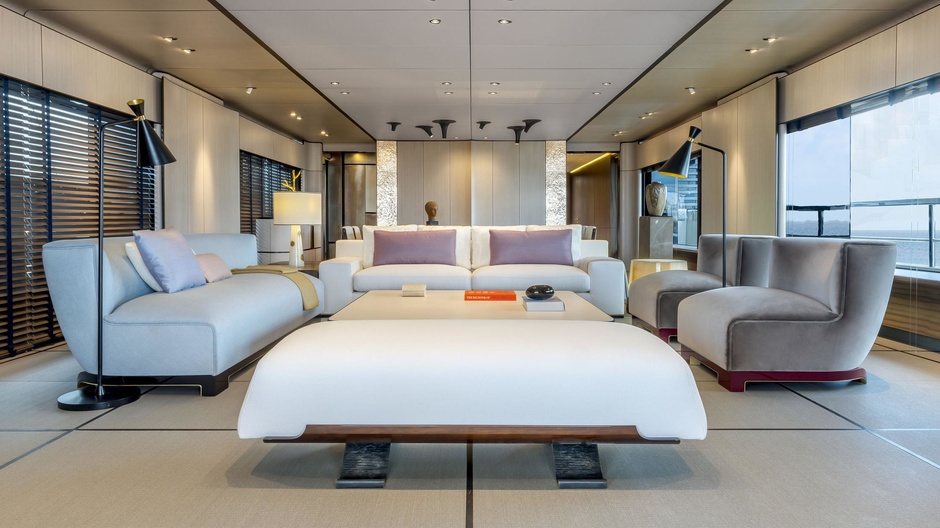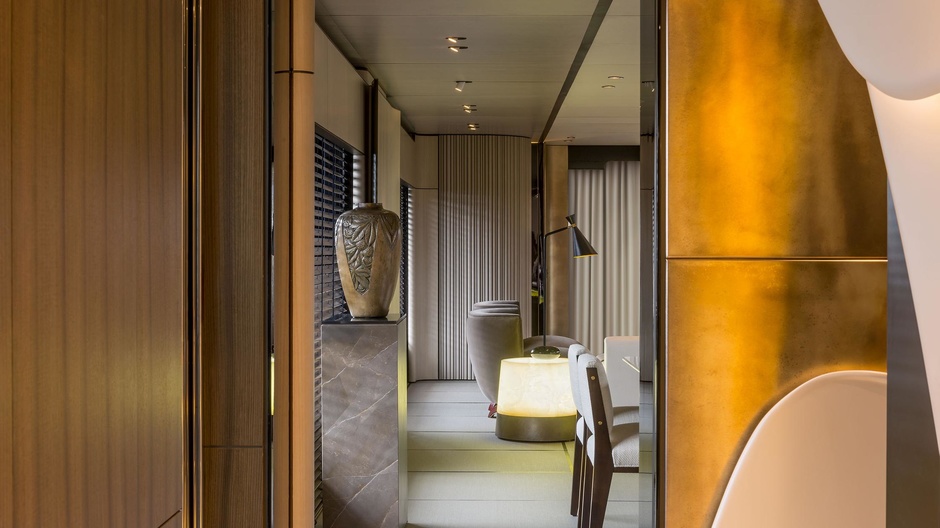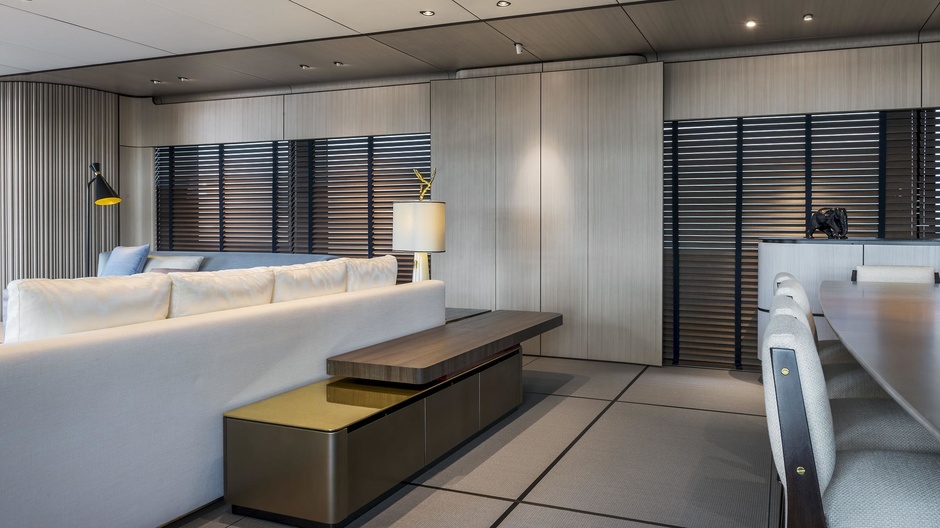 The owner's taste is so in tune with my own that I want to live here. Suddenly, I catch myself dreaming of the dark, moonlit passages of Khalong Bay and the days spent exploring the desert islands of Indonesia.
This is a reminder that every detail on these yachts is created to the exact specifications of the owners - and that these boats give the most powerful people on the planet the privacy and freedom to do almost anything they want.
Earlier, at a party aboard Le Pharaon made in the spirit of Ancient Egypt, I squeezed past British top model David Gandhi to take a look at the hieroglyphs engraved on her walls and the fake - hopefully - sarcophagus that reminded me that life would be a sad thing if we all liked the same thing.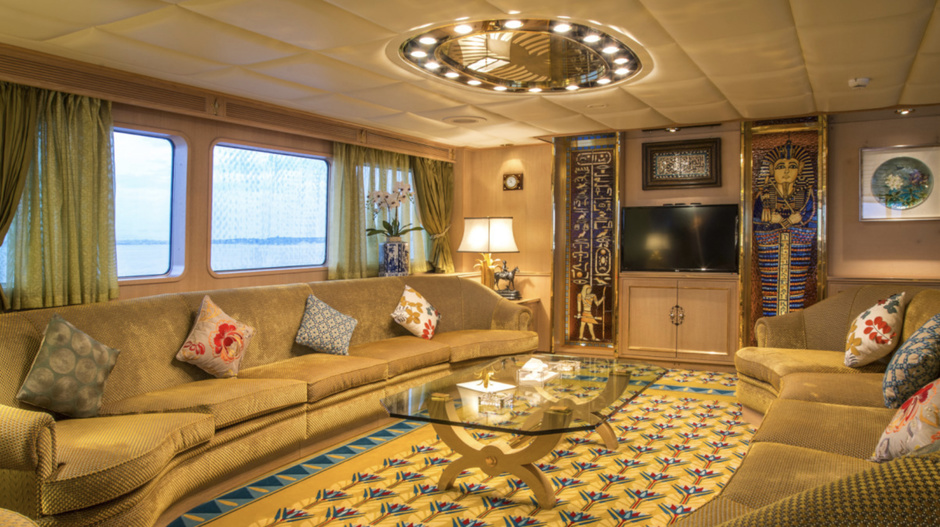 Obviously, its owners hadn't thought about the resale value (although it has been put on the market for €14 million via Edmiston if you're interested). Everyone I have met has confirmed to me that these boats are designed for pleasure, not as an investment.
«A superyacht is a hole sucking your money," said a broker to me. - But it's a funny thing».