Wally, the yacht builder known for innovative designs and successful sailing yachts like Better Place, Magic Carpet 3, Saudade, and Magic Blue, has recently launched another impressive vessel, the Wally101 Full Custom.
The Wally101 Full Custom draws inspiration from the highly acclaimed Wallycento box-rule design, combining the exhilarating potential of a maxi racer with luxurious cruising capabilities. Stefano de Vivo, Managing Director of Wally, highlights the company's significant contribution to sailing design and technology, with the Wally101 being the 48th sailing superyacht built by Wally. This impressive milestone further exemplifies Wally's ability, along with the Ferretti Group, to consistently position themselves at the forefront of the competitive sailing superyacht market.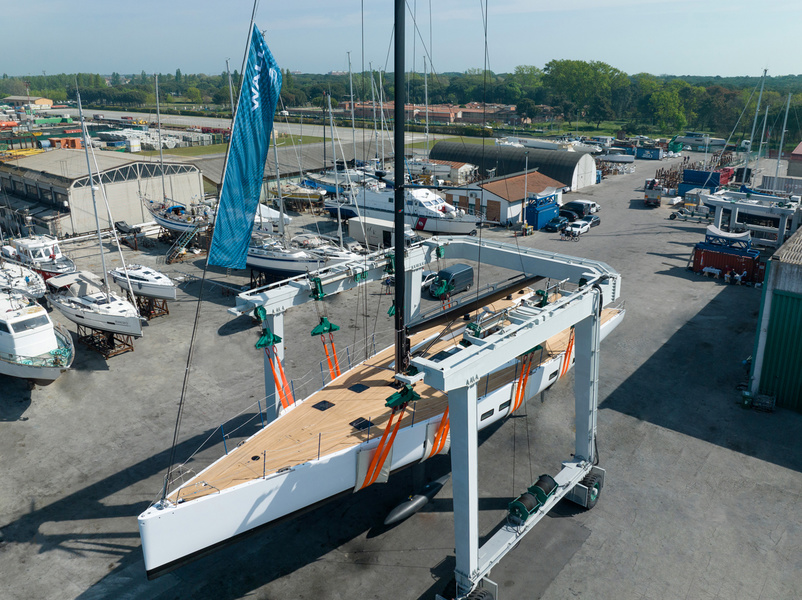 With a remarkable achievement in lightweight construction, the Wally101 Full Custom boasts a mere 55 tons of light ship displacement. This is nearly 15% less than yachts of similar size and configuration. The yacht's keel carries 40% of the total weight, contributing to its exceptional performance.
Wally's founder and chief designer, Luca Bassani, who created the company in 1994, attributes this accomplishment to the innovative carbon fibre technology that Wally has pioneered and refined, utilising a state-of-the-art sandwich composite with pre-preg carbon fibre.
A highly professional team working on the new Wally101
German studio Judel/vrolijk & co provided the naval architecture of Wally101 Full Custom. They collaborated on this project with Wally's in-house sailing design team, led by Bassani and Studio Santa Maria Magnolfi, responsible for the exterior and interior design. The yacht features the Wally Enhanced Hydraulic System, incorporating advanced multiple hydraulic pump technology to optimise sail handling and speed.
Additionally, the lifting keel allows for an impressive draft increase from 4.70 metres to 6.80 metres, ensuring unparalleled upwind performance. The Wally101 Full Custom excels in high-performance capabilities across various speeds and configurations. Powered by a 425hp engine, the yacht can reach 11.5 knots when not under sail.
Wally101 is not only for races
The vessel strikes the right balance between performance and comfort, offering a family-friendly layout both on deck and inside. The deck plan includes a spacious amidship cockpit with a table seating up to eight people and a spacious aft sunbathing area. The owner's cabin features an ensuite bathroom and a walk-in wardrobe, while two other cabins accommodate four guests. The saloon encompasses a living and dining area with seating for up to 10-12 guests. The crew area consists of a crew mess, laundry, galley, and two ensuite cabins for four.
This cruiser racer holds great promise for the future, as many Wally sailing yachts have triumphed in prestigious regattas such as the RORC Transatlantic Race and the Maxi Rolex Cup. In fact, one of the Wally yachts, the 24-metre Rose, will participate in the upcoming Superyacht Cup Palma in June. Notably, Rose made her debut at the race last year and emerged as the winner.