Superyachts Overmarine and Ferretti were painted with light at a party in Sochi GrandMarina. Burevestnik Group holding, the largest distributor of yachts and boats in Russia, organized a Dolce Vita Party for clients and partners in Sochi. The main event of the evening was the presentation of Overmarine yachts Mangusta 92 and FerrettiYachts 920.
The hulls of the Mangusta 92 and Ferretti Yachts 920 were transformed into canvases for the mapper artists who painted them with unique light patterns.
The light show was accompanied by performances on the decks of the yachts by professional dancers.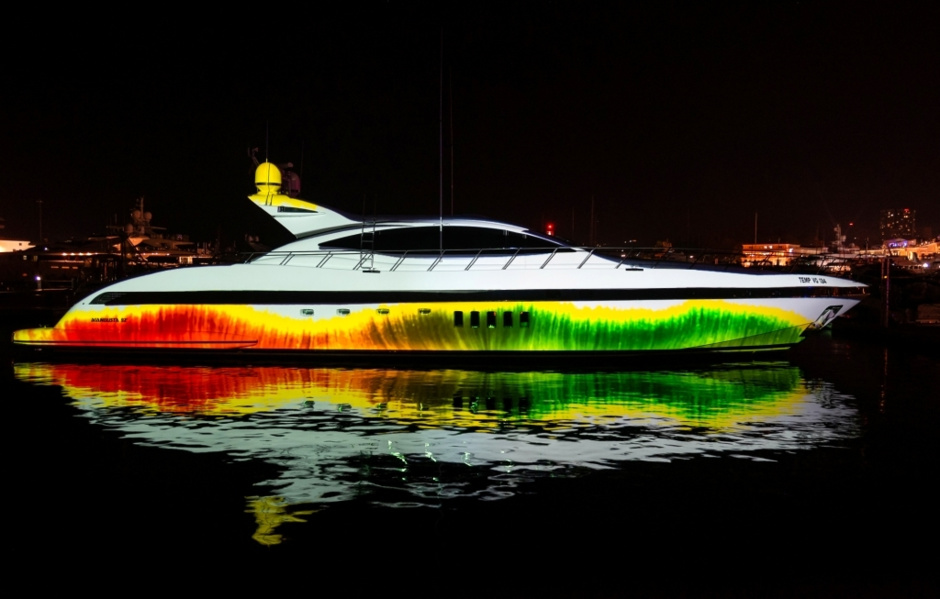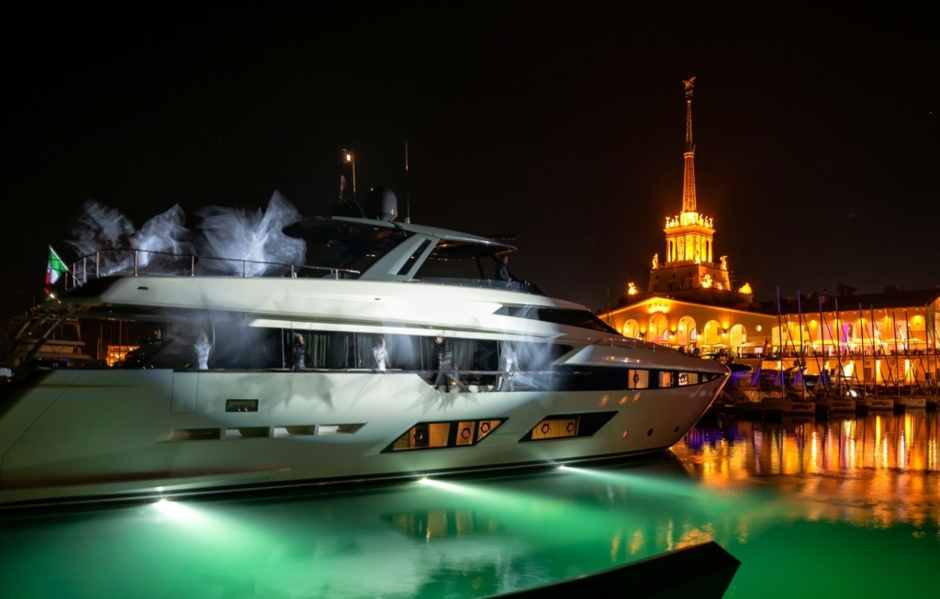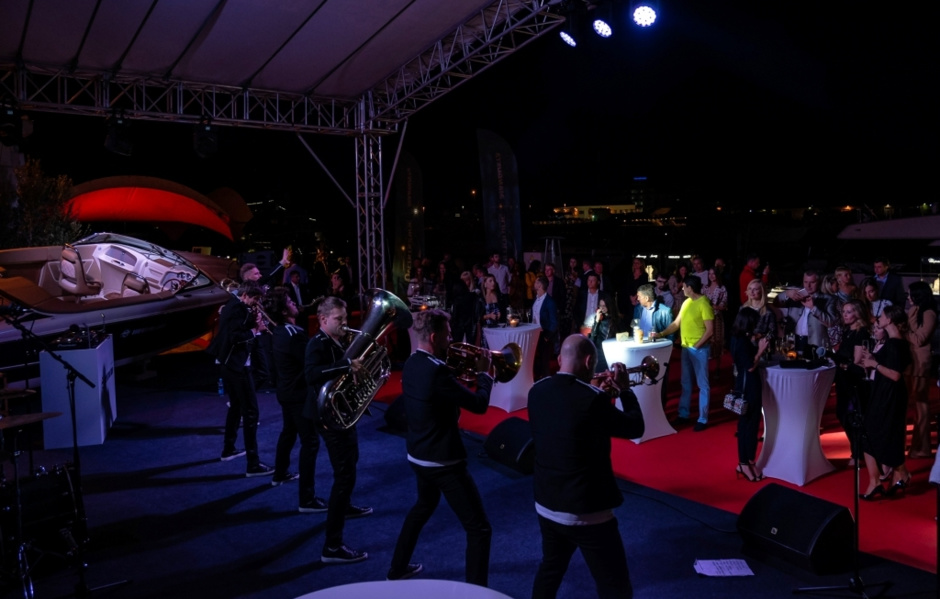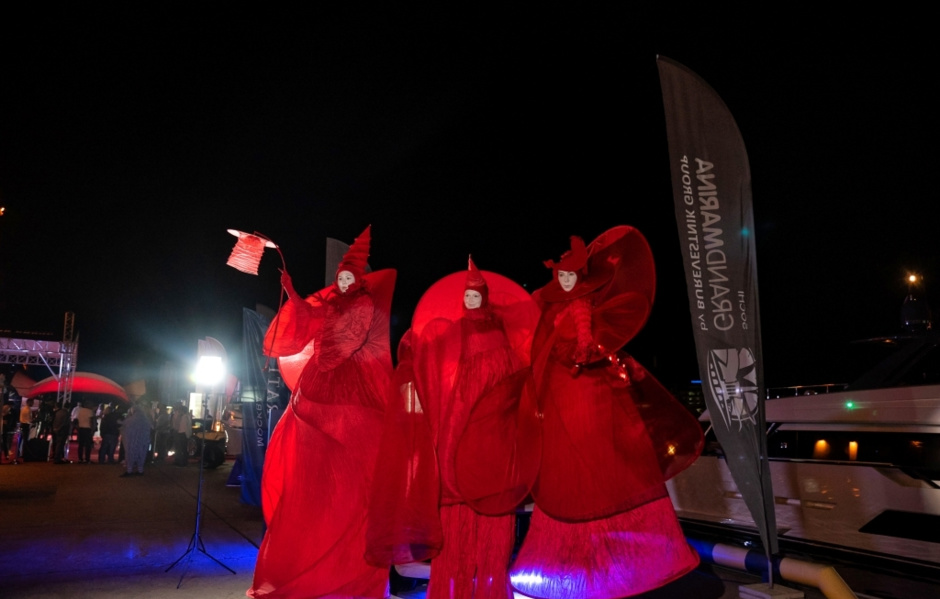 Mangusta 92 is a 28-meter gliding yacht, the smallest model in the Maxi Open range. It is equipped with two Kamewa water jets and reaches a top speed of 38 knots when half loaded. The Mangusta 92 was built by Overmarine from 2003 to 2015 before being superseded by the 94th model. Twenty-eight Mangusta 92 hulls were built in 10 years. The hull for sale «Burevestnik» is the latest, the 28th. The yacht is only three years old and has been used with care «» as written in the brochure .

Ferretti Yachts 920 is a 28-metre semi-displacement flybridge yacht unveiled at the 2017Cannes Boat Show. The first hull was launched in Cattolica, Italy in July 2017. This particular yacht was presented by Burevestnik Group in Sochi.