A year ago, Anton Sazonov and Irina Bederman decided to get the Moscow party out of smoky clubs into the fresh air and offered them a new kind of rest. They organize yachting week tours to Ibiza, the purpose of which is daily parties on yachts in the most unusual places of the island. They tie up several boats together, hire the best DJs and party in the most beautiful bays. The project is called Sails Up.
We talked to Irina and Anton about whether they were afraid to trust expensive yachts to partyers, where in addition to Ibiza they plan to organize yachting tours and, strangely enough, about Maxim magazine models who dance on boats with other holidaymakers.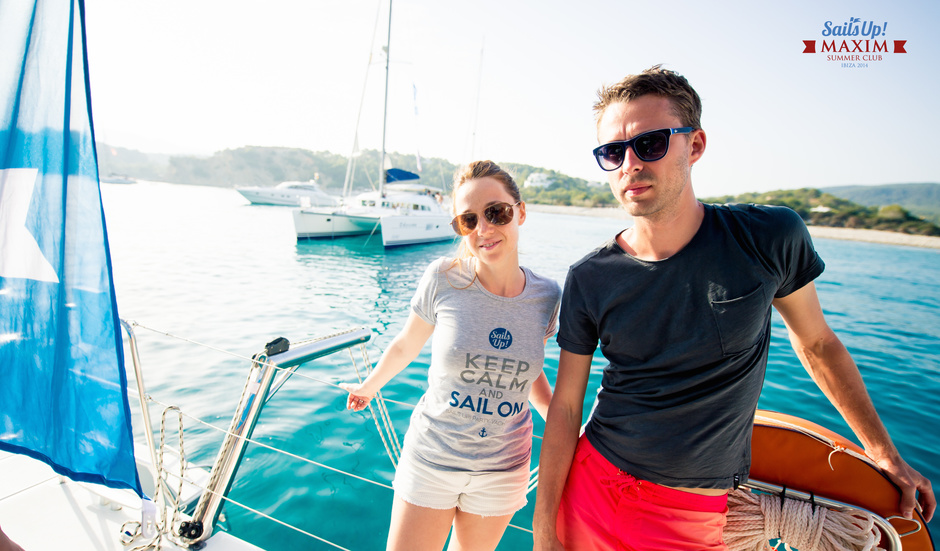 - Tell me how the idea to create Sails Up came about and where the project started.
Irina: The idea originally came with Anton. A week after we met, he called me on a trip.
Anton: No, I called Ira on a trip the first day, but she did not agree for a long time.
I: I had no idea what yachting was at the time. I was scared - where to live, what is there, where to sleep? And going on a trip with someone I met a week ago seemed risky to me. But I fell so in love with Anton that I went. And I came back renewed.
This is a real rest. Not the one where you want to rest again after a vacation.
A: Sails Up gradually grew out of my hobby. I took my friends to different places in a row for several years - Croatia, Italy, Ibiza. Last year, with the advent of Ira, the project began to take shape today. We combined our vision, realized what we wanted to do and how. Basically, Sails Up started in 2013 at the end of July, when we had our first trip under this name. It was compact - just five boats. But, nevertheless, we realized the idea.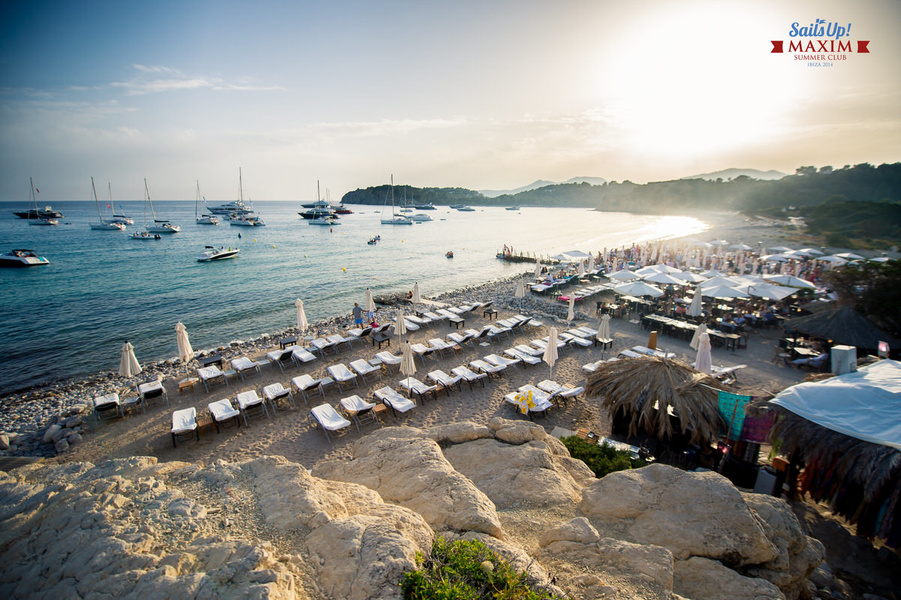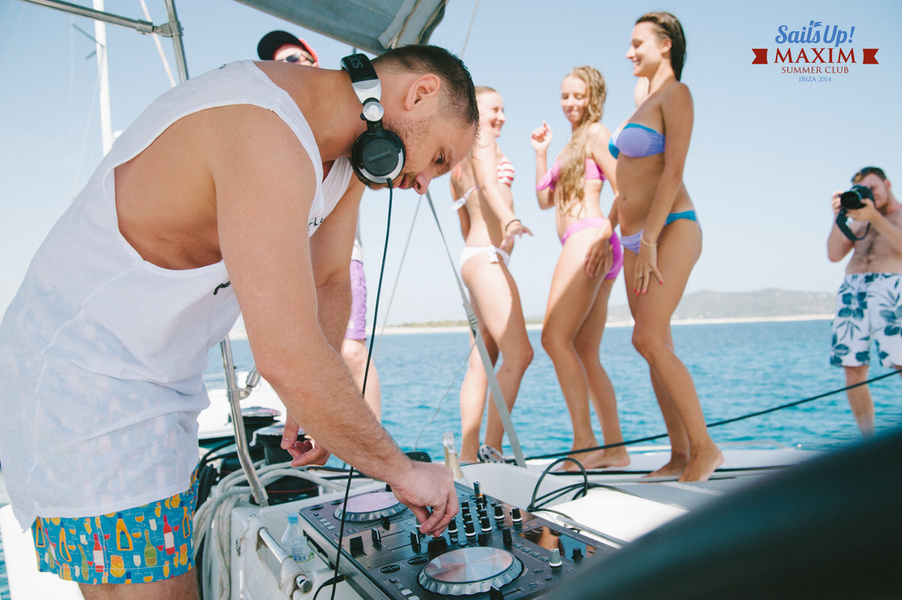 - How many trips are you planning this year?
A: This summer, three. Then we are preparing the New Year in Thailand, and in the spring in the Caribbean. Basically, there are those who open the season in March in Turkey, but in my opinion, it is cold to go by boat in the Adriatic or Aegean Sea at this time. In March it can be the Caribbean or the Canary, and in May you can already go to Sicily. In the future we want to do monthly yachting weeks in different parts of the world.
- Well, you just answered my question about the geography of the project.
A.: Geography, in principle, all known, and we plan to learn it.
I: Now we are thinking of developing the Crimea.
- Oh, really?
A: Actually, to be honest, everyone asks.
It's such a new
azure coast of
Russia.
- But there is still no infrastructure there.
I: It will be there in a while. Everyone is already working there.
A: Actually, we plan to try to saddle this Crimean trend. Maybe, we will come up with something interesting on this wave, but so far it is at the level of idea.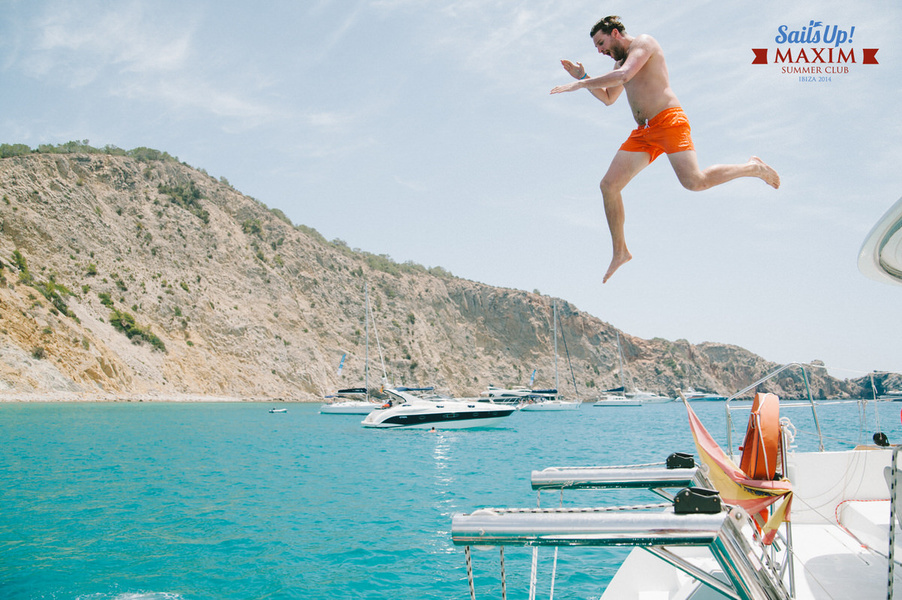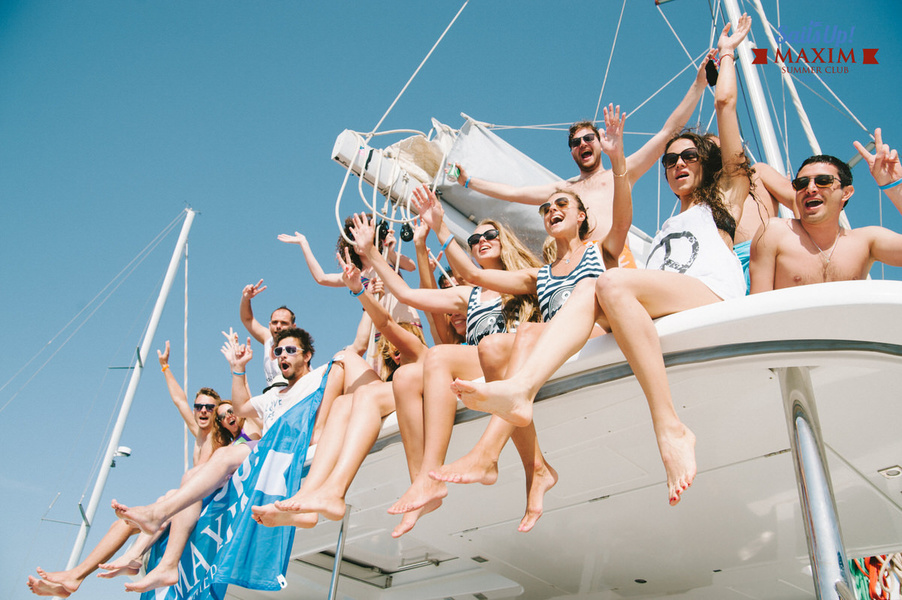 - As far as I'm concerned, you actually have face control by profile on the social network. Who's gonna end up going with you?
A.: Yes, we look through the profiles in social networks and select the people we want to see in the project to achieve a comfortable environment. But, in general, a certain censorship arises at the expense of the price - it's not the cheapest pleasure after all. On the other hand, and not so expensive - many can afford a holiday for 1.5 thousand euros.
And it is important for us to cut off the part of the audience that has the means, but, say, the culture of rest, it is not suitable for us at all.
We promote an intelligent, beautiful party.
- If the project grows, scales up, it will be difficult to control it.
I: We believe that there are many intelligent and nice people in the world.
- Do you orientate yourself to the Russian-speaking audience?
I: Yes, we are doing a project for Russia and CIS countries. We want to create a trend and make yachting available where we live. Everybody in Europe is familiar with yachting: both old people and young people - it is no secret for anybody. At us all just grows up, for many people yachting seems incomprehensible and extremely expensive.
A.: Well, or at least difficult. How to go on vacation to the beach, - I see. I went to a travel agency, bought a tour and left tomorrow. And with the boat there are many questions. Route? How much does it cost? How to book? Who's running it?
- Your price tag is still too high. You can rent a yacht with a skipper and hang out in Ibiza, go to marinas, clubs - and it will be cheaper. Why pay you? What's your advantage?
I: You can rent a yacht and hang out with 6-8 people. That would be enough for somebody. Our project is not about clubs on land, Sails Up is about new interesting acquaintances, variety of emotions and impressions, hanging out on the yachts connected together. We create a very friendly and light atmosphere in which business sharks, free artists and office workers feel comfortable.
We had different people: mini oligarchs, partyers and producers - the audience is really interesting. You wouldn't meet her in a cafe...
A: But even if you do, you will not be able to communicate closely, you will not be as close as a week on a yacht. But, in fact, if you put it strictly, the thing is that this is Party Yacht Week. Every day we tie up the boats, make a sound and have parties right on the yachts. In this way yachting becomes attractive for our target group - young, experienced professionals.
- Your main partner is Maxim magazine. Tell us about this partnership, what it is. I was at your presentation and it was repeatedly emphasized that the beautiful Maxim girls will go with you to Ibiza. Will they? And what does it all look like?
A.: Maxim magazine is about girls on the one hand, and on the other - it's the most read Russian men's magazine, and one of the few really useful, which writes about things for life. For us it is a way to communicate with a wide audience, to show this kind of rest, that it is fun, simple and accessible.
As for the Maxim girls, they really came with us, let's say, as an entourage.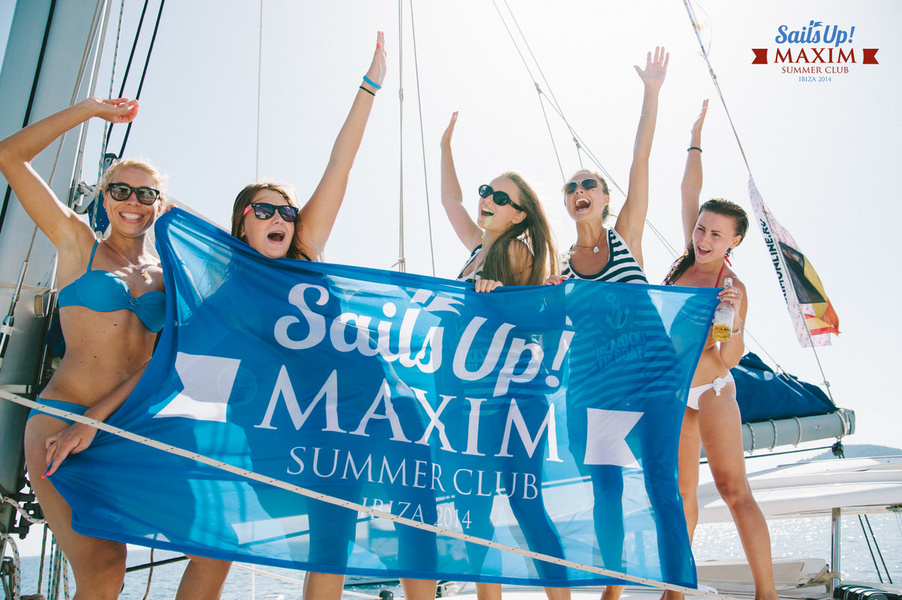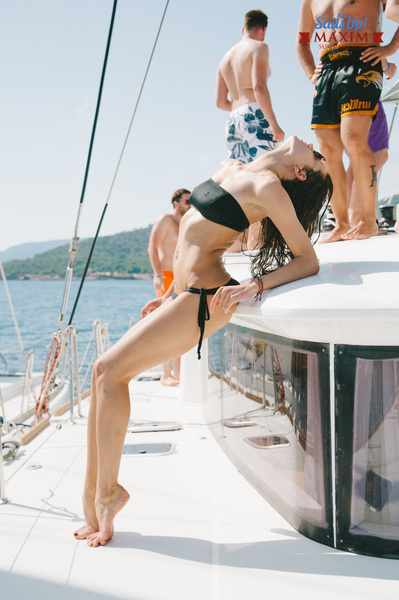 - Tell me about your fleet.
A: Actually, we rent a fleet of available boats. They can vary from 40 to 50 feet. An average charter fleet. We have a large 62-foot catamaran scheduled for August, a very beautiful expensive boat.
- I couldn't find any information on what boats you're offering on the website.
A: To be honest, this is a conscious decision. When people are going on a yacht trip, they have a lot of questions. We have a big «FAQ»section on our website, where we have all written and prescribed: how to get there, where to live, where to be. We did not overload people with the fact that they still have to choose a yacht. They are all about the same.
I: For example, 43 from 45 feet is not much different, but if you offer a person to choose between them, his brain boils: what to take? A yacht or a catamaran - that's understandable, the differences can be seen with the naked eye. If they are available, then we offer that choice.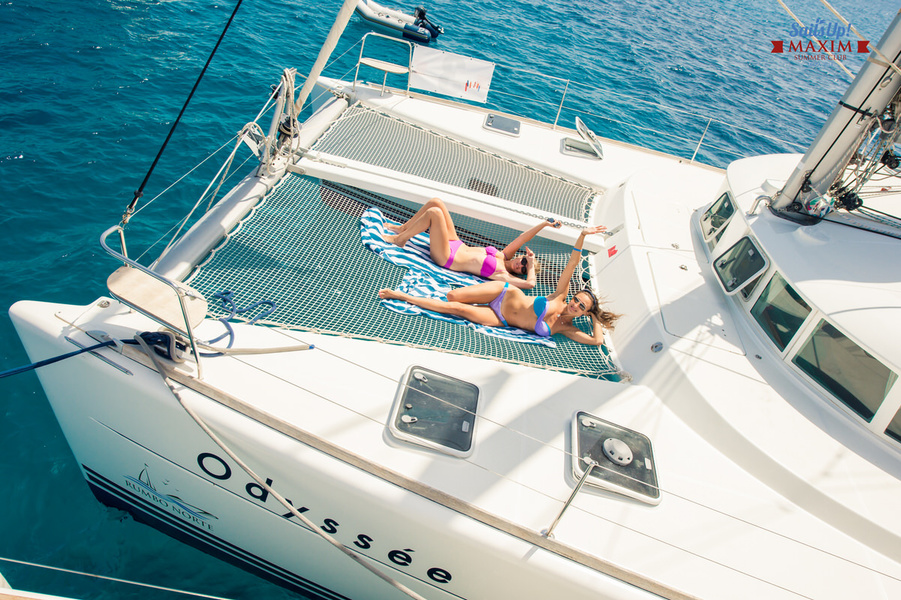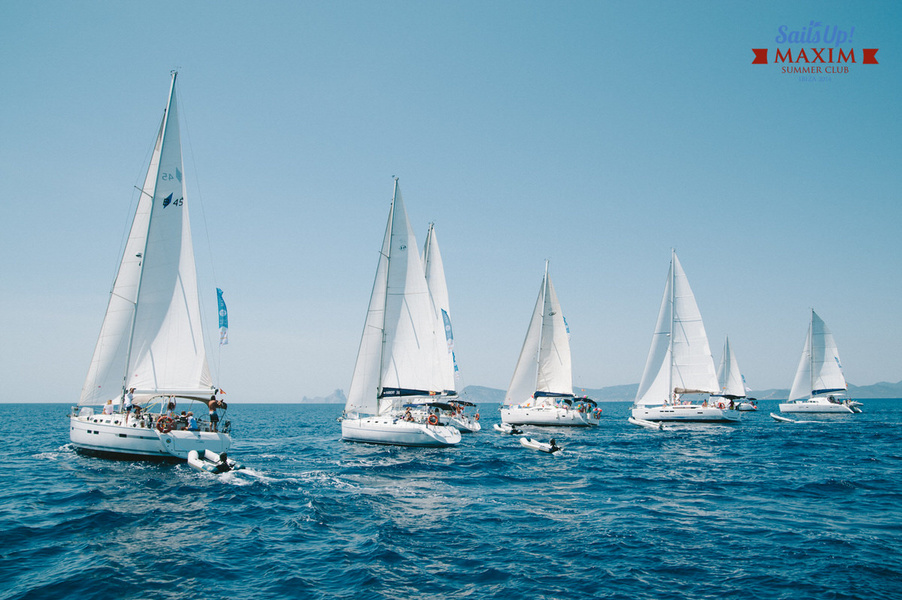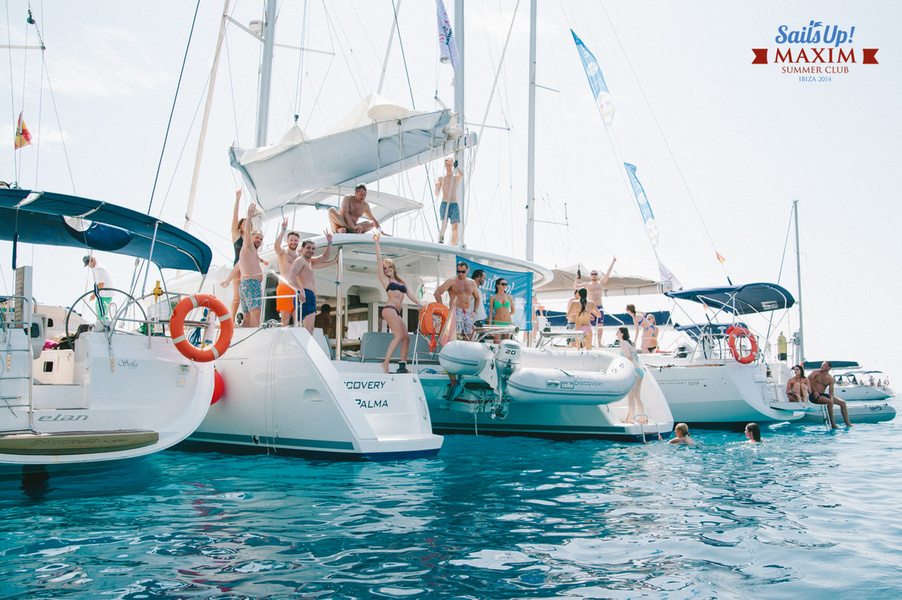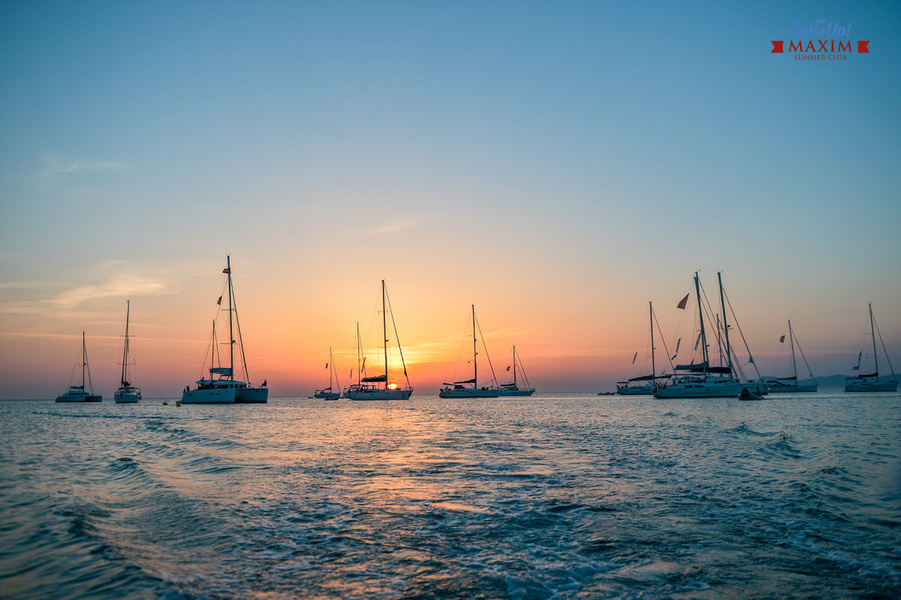 - It is clear that when a company of young people is going to have a good time, it can end up spoiling property. The question is not about the insurance deposit, but about the image - how to make sure that the partners continue to trust you with their yachts, and the marinas will let you in. I think you are well acquainted with the Yacht Week project and have such problems (read more about Yacht Week project on the link).
A.: After the June departure, we all returned the deposit in full - all the boats are in full order. This is to the question of face control. When everything is relaxed, good and intelligent, then...
...there's less of a chance it'll end up disruptively...
The concept of our hangouts is short day parties.
It's the sun, it's beautiful colors when you can see each other's eyes, communicate.
- What time do your parties start?
A: 12:00, 1:00 in the afternoon. We wake up, have breakfast, take off the anchor, move to another place, play for a couple of hours, and then we split up and move to the next one. There is a feeling that we want to be ahead all day long. We promote the idea that pleasure should be interrupted at the peak, not when it is no longer in the way.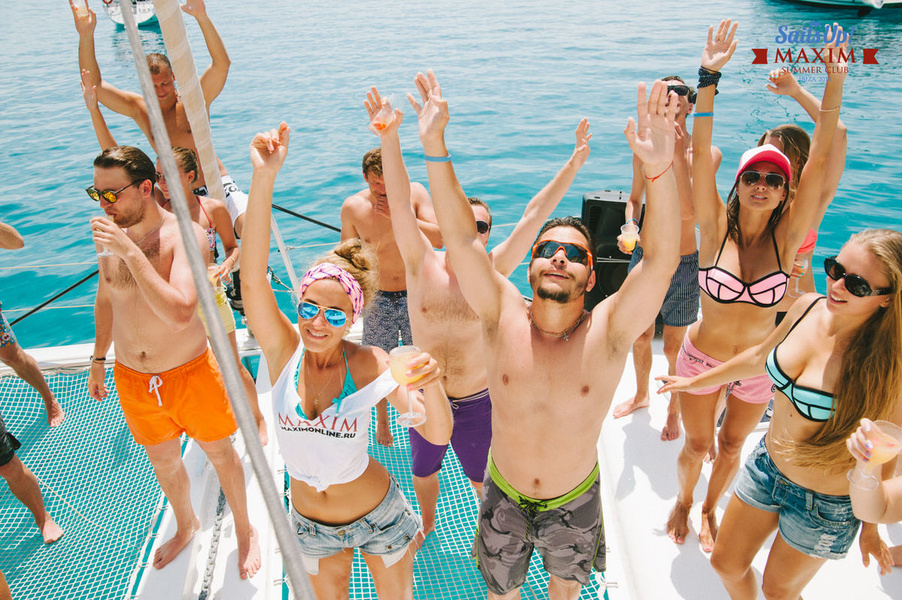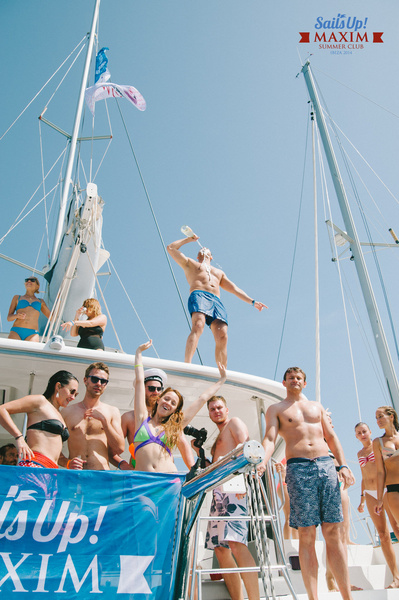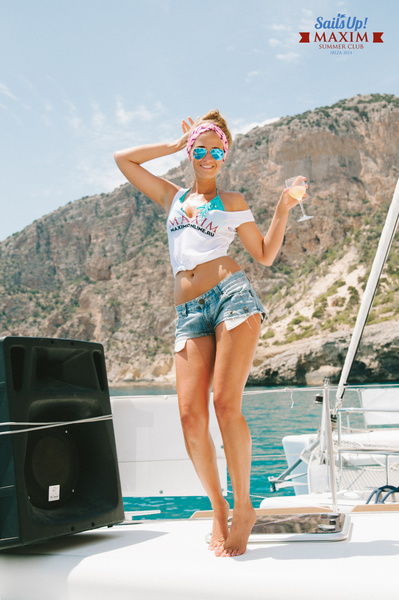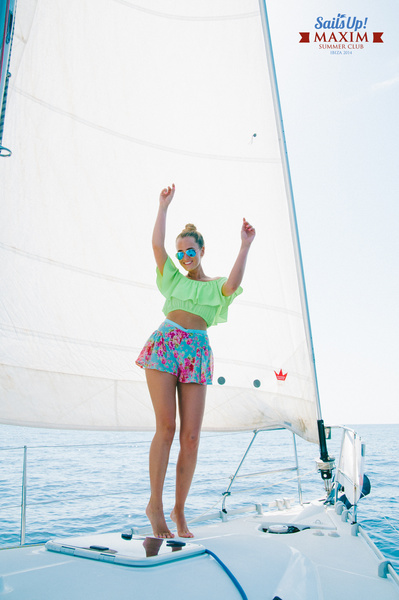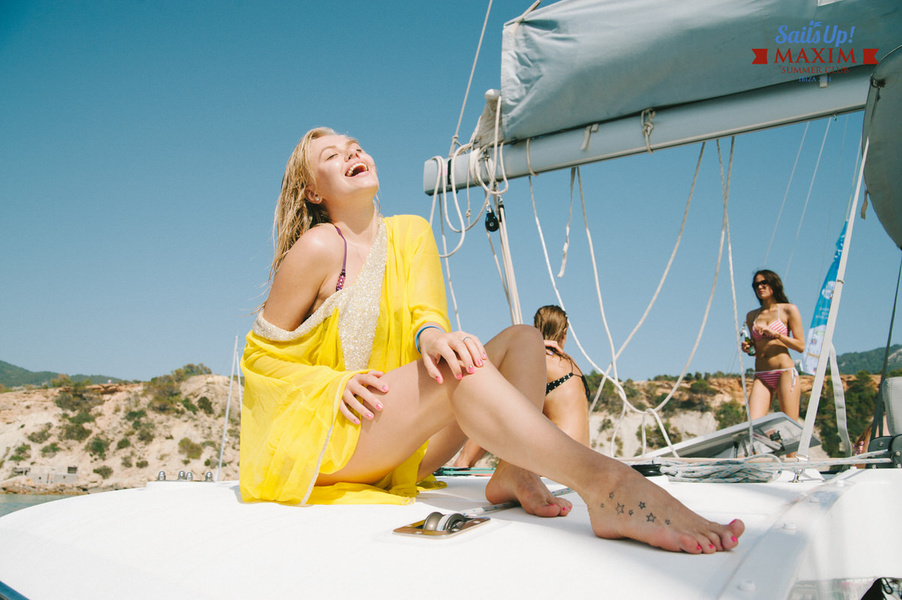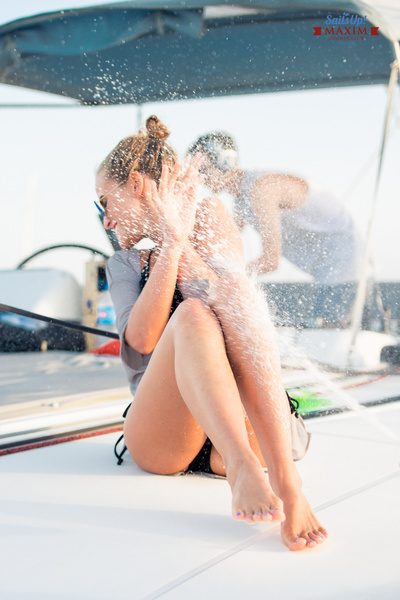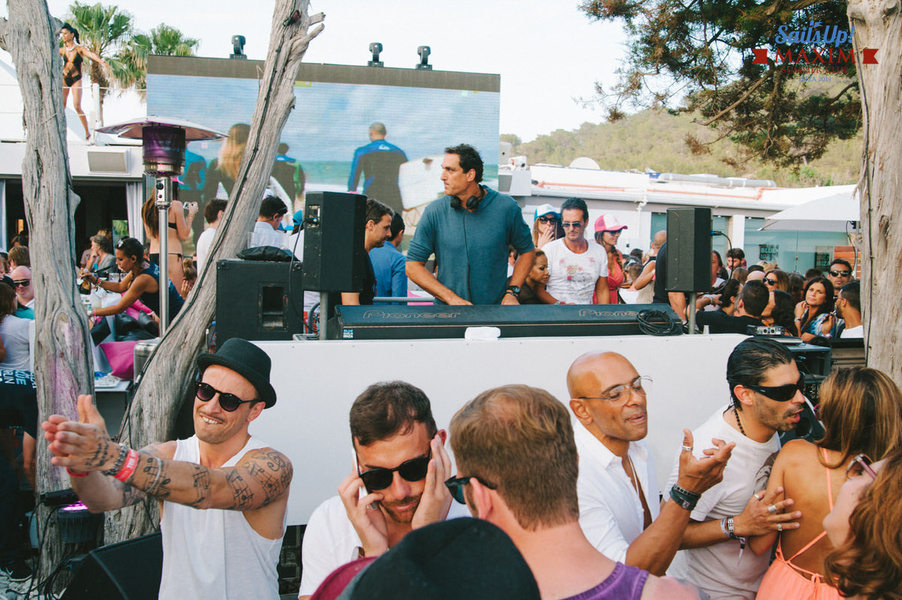 - So you made such an intelligent version of Yacht Week.
A: As a matter of fact, I did. Yacht Week is a very youth story, for guys under 25.
I: The threshold of responsibility at this age is lower.
A.: Young people just graduated from school and went on vacation to have fun. There, I think, they even offer such a parameter as the minimum threshold for girls to book a boat with.
I've really been to Yacht Week more than once, and it's a completely different party. It brings together 400-500 young people who are not yet able to drink and quickly go to no condition. People trample on everything, break it down. There are 50 boats in the bay, wooden, plastic, with sails - and here people shoot rocket launchers. Where's the head? Yacht Week has experience in this, and they're coping. But in our opinion, water, yachts and such unbridled parties are dangerous.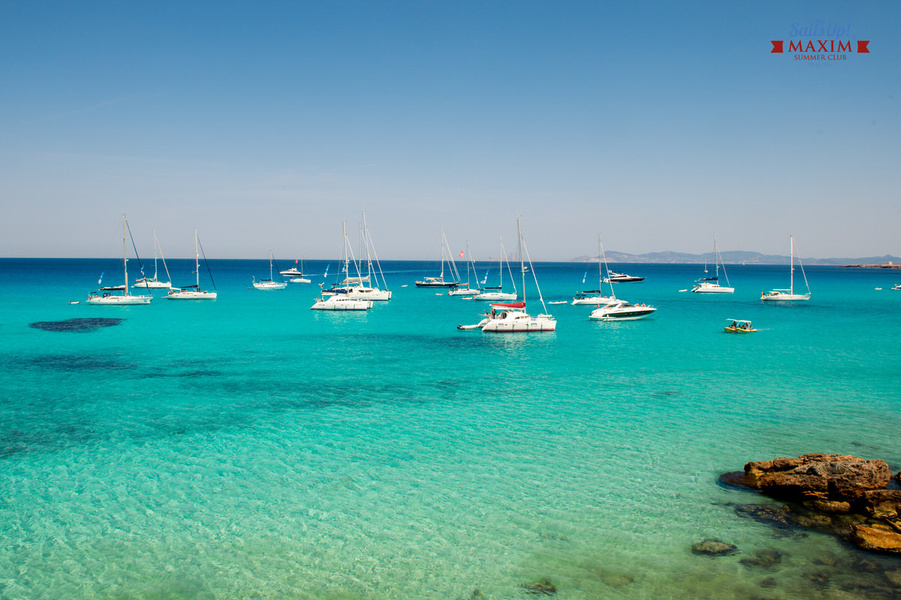 - How do you get along with charter companies anyway? Was it difficult to rent a yacht actually for a party the first time?
A.: There are no particular problems. We have established relationships with suppliers in Ibiza, they know us well and trust us, and they know we have the right people. But the southern people, of course, they have their own specifics and they have to find a common language.
I: No other way, they are the most important people in the project. Since we don't just go out to sea and wander on waves, but we do connect the boats in the sea, we line up the figures - these are the moments that people really like. But, accordingly, we need to work closely with our partners and skippers.
A.: Most of the skippers, who are used to the usual boat trips, were delighted with our idea. Many made friends with clients and hang out with each other.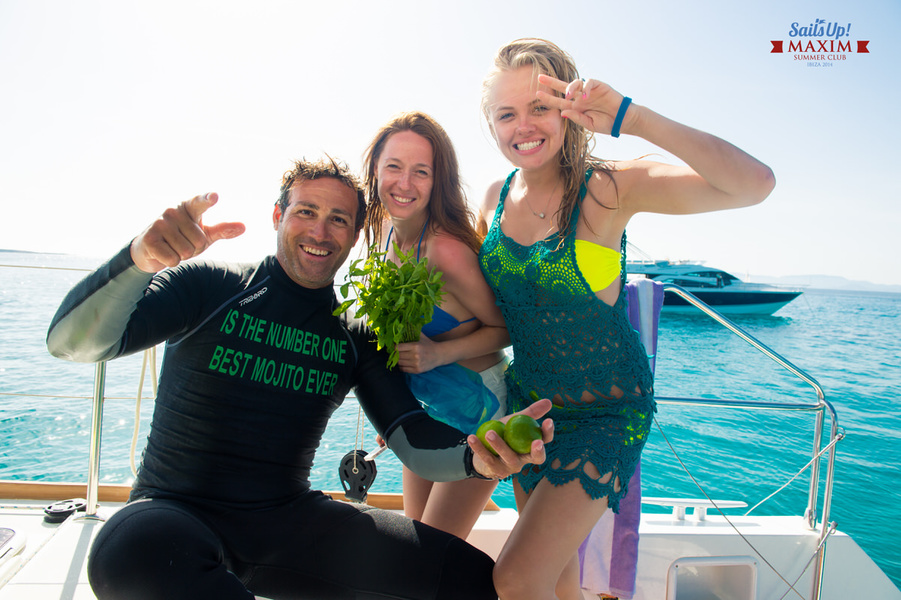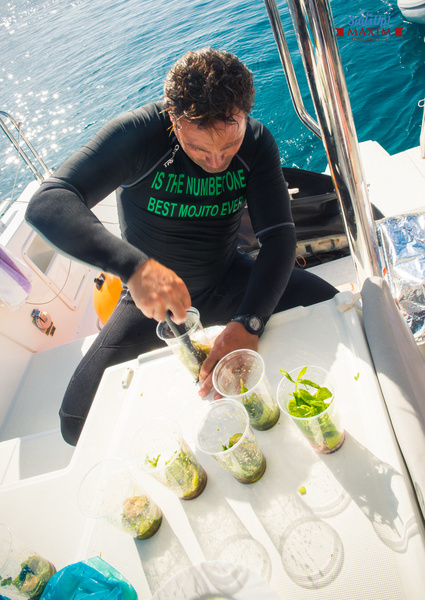 - By the way, here's another claim Yacht Week makes that they hire inexperienced skippers for a cheap price: «hang out with them», and then hit the yachts in the marinas. How's it going with you?
A.: We have most skippers provided by charter companies. These are people they work with, who know boats and who know water. We also bring Russian-speaking skippers - it's convenient for us to form a team so that there are people with us who understand the project and, roughly speaking, are on our side. But still, we mostly use experienced, local people. At sea, there are situations when tying boats is not the safest option because of the waves. On the one hand, we are fighting to do it, and on the other, skippers are bringing us back to earth. In the end, everything works out great and safe.
I: We try to take as many people as possible who we already know and who know us and know what we want from them.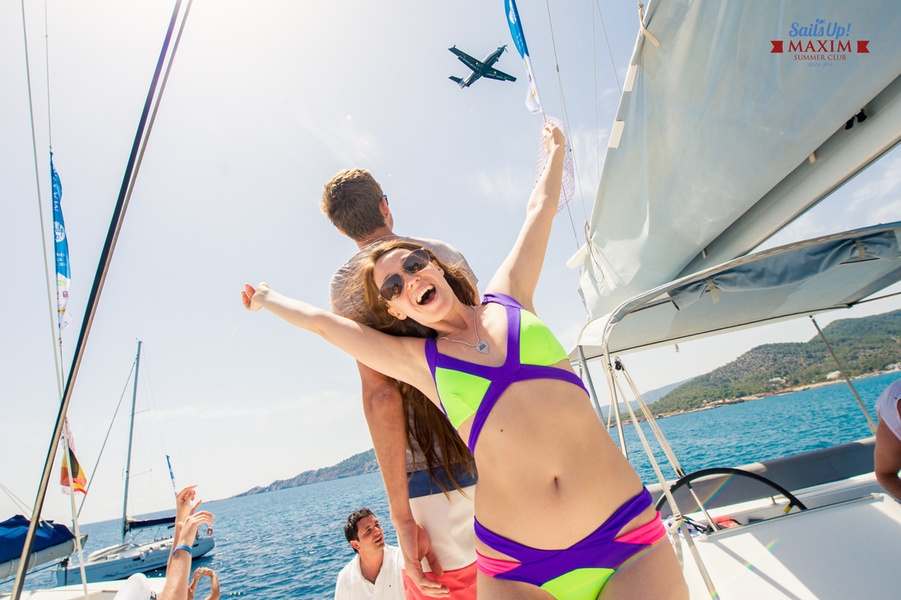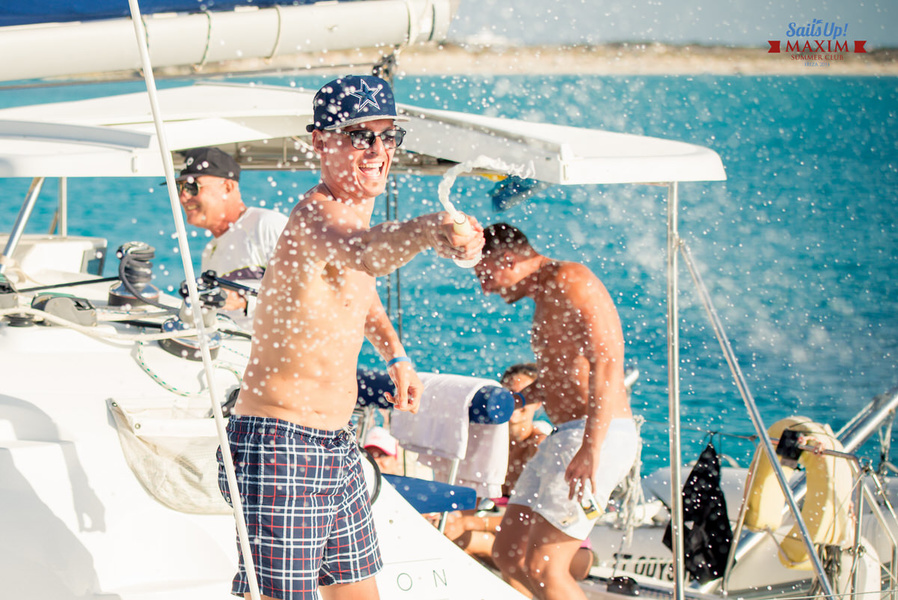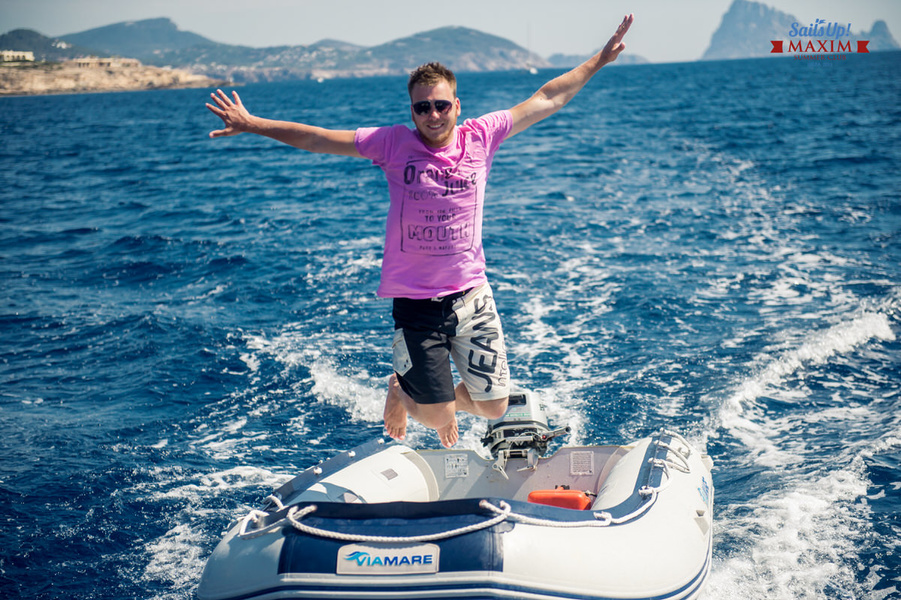 - Well, one last question. How do you see Sails Up in five years?
I: Our project is not limited to yachting. We
also organize a lot of parties in Moscow, golf tournaments, various interesting events for our audience that wants to spend time with benefit and activity. In general, for this, among other things, we have created our project.
Anton:
In general, we conceived Sails Up as a lifestyle club with club cards for people who like to spend time actively.
Besides, one of the ideas of the project is to make luxurious leisure activities, such as yachting and golf, available. They are now actively developing in Russia, but do not have enough publicity and followers.
In 5 years we see Sails Up as a successful and beautiful project, in fact the main and main yachting project in Russia, which makes not just private yachting trips, but creates the culture of yachting trips in Russia.
Irina: The main thing
is that we love it.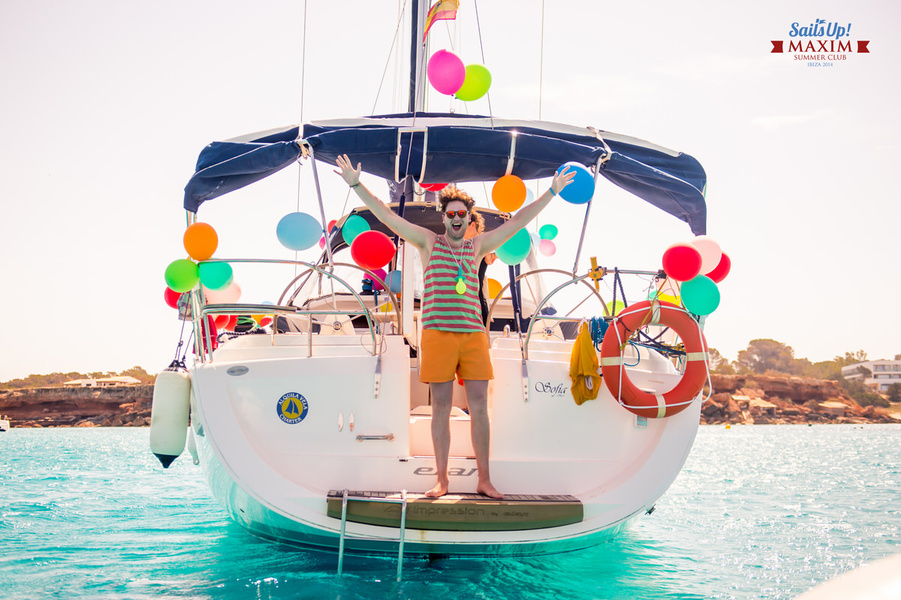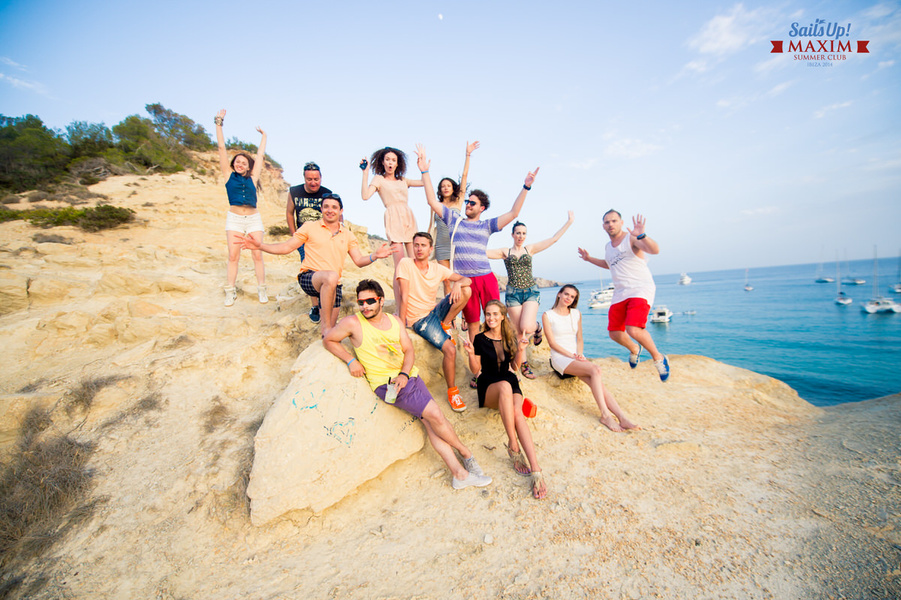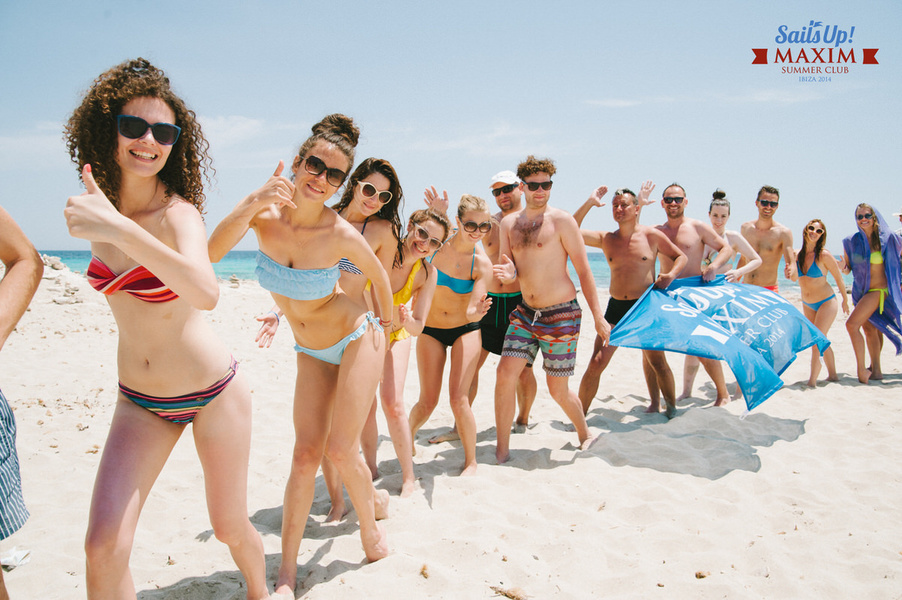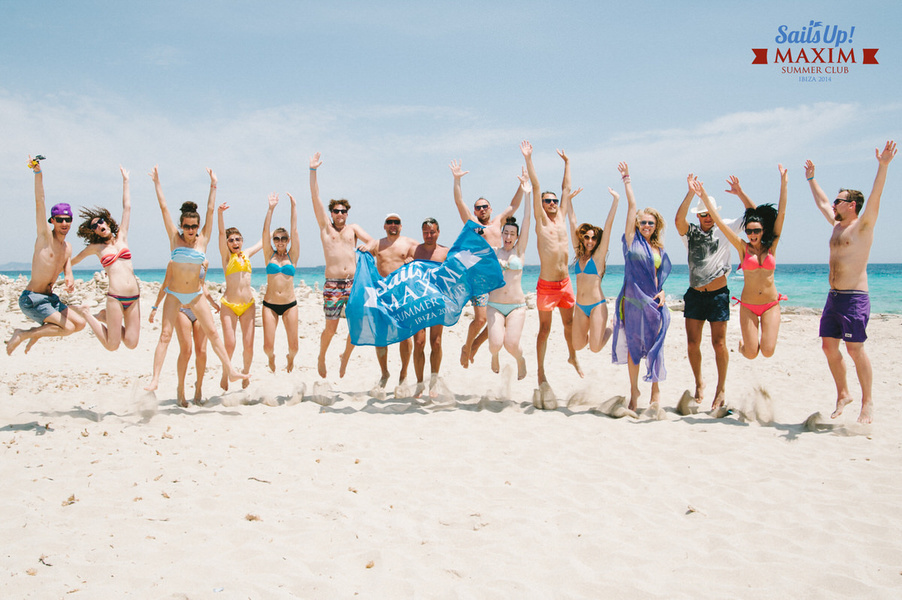 Elena Firsova was interviewed.