Russell Currie, who has served as CEO of UK-based Fairline Yachts for the past three years, is stepping down. His place at the company will be taken by Fairline's chairman, David Tydeman. Tydeman has been a director of another British shipyard, Oyster Marine, for 10 years. Under his leadership, Oyster Marine earned a lawsuit from the owner of a new yacht that lostits keel and sank due to design errors. The shipyard, previously known for its infallible reputation, eventually went bankrupt and was bought by Richard Hadida.
Russell Curry will return to run the Fairline North Mallorca dealership.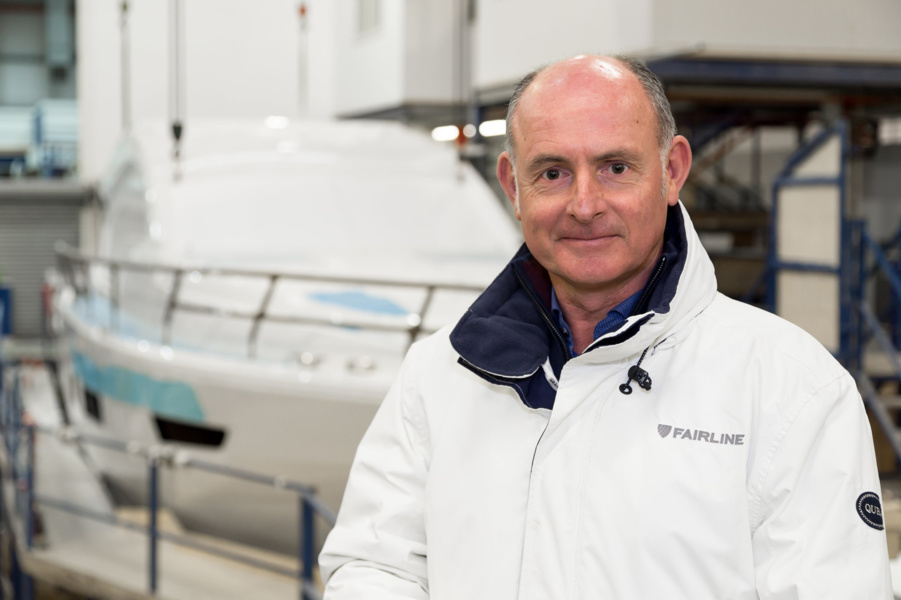 One of Curry's main credits is the redevelopment of the shipyard in Hythe,Southampton, which increased its space by 18,500 square metres with dry docks ashore.
This has helped Fairline's vessels grow to 18 metres and is likely to continue to grow to 30 metres in the coming years. And yet in 2015 the company was threatened with liquidation.
Under Curry's leadership, the yard won a special Motor Boat & Yachting Award jury prize in 2018 for the most impressive change in
the business. The company also won two World Yacht Trophie awards for best exterior design for the Targa 63 GTO and Targa 43 OPEN.
«Over the last three years, Fairline has regained its well-deserved place in the global shipbuilding industry. We're thankful to Russell for helping us make this happen. He is the true face of the company. We are entering an exciting new era in Fairline's history. David's extensive experience means he is ideally suited to be someone who will add to the success of Fairline Yacht and take us to a whole new level of plans», the company says.
Fairline is not the only British shipyard that has seen a change in management this autumn. In the beginning of November we got to know that the CEO of Sunseeker, who was relinquished by Phil Popham at the end of September, will be the sales director and vice-president of Aston Martin Lagonda, Christian Marti.