Dan Snyder, owner of the American football team Washington Redskins, bought the 93-meter Feadship Lady S (formerly Project 814) for more than $100 million and as an option ordered an IMAX movie theater on board, which cost him another $3 million.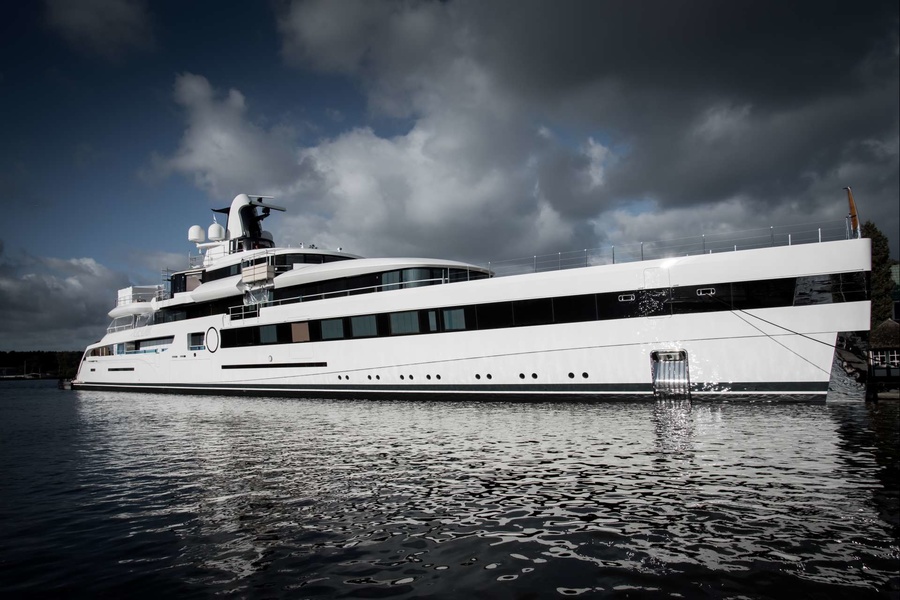 The 93-metre Feadship was the first yacht in the world to have an IMAX movie theater on board.
The cinema was so large that she was originally built around it. EdBeckett, who was involved in the design of Lady S and was cited by The Guardian as saying that the design was very much part of the design because the yacht had to be as quiet as possible so as not to disturb the cinema experience.
«The sound from the IMAX could not be allowed to penetrate into the neighbouring cabins and more importantly, the sound of the engines or the vibrations could not be felt inside the cinema. If that couldn't happen, we wouldn't get IMAX certification, and that was the most important thing for the owner»," Beckett explains.

Significantly, IMAX itself has seen such strong demand for private theatricals that it has had to set up a separate division to cater to its super-rich customers. «Now that there is a precedent for the installation of a giant screen on a superyacht, who knows how many more such» floating cinemas will appear in the future?
In addition to Lady S, Dan Snyder and his wife Tania are the happy owners of the 68.5m Amels LadyAnne.