Alex Holmes' documentary about the first female crew to take part in the Whitbread Round the World Race 1989-1990 will be released in the UK and Ireland on International Women's Day. The day before, on 7th March, there will also be a special screening starring TracyEdwards, Maiden's skipper during that historic race. Following the screening, viewers will have the opportunity to interact with Edwards and ask her any questions they may have.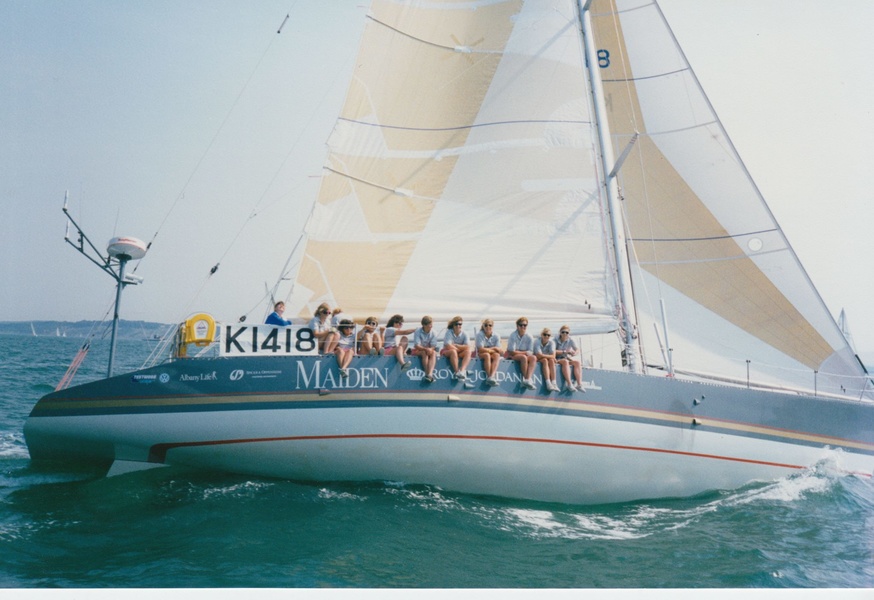 Edwards was only 24 years old when she made the life-changing decision to step into the role of Maiden Mate and skipper - and not just any Maiden on a female crew to sail around the world on a par with the men. Edwards and her team of 11 girls from Europe, the United Statesand New Zealand were not taken seriously by male competitors, journalists, bookmakers or potential sponsors. However, after months of preparation and a further 167 days and 3 hours after the start, the Maiden crew returned safely to Southampton to finish18th overall in Whitbread and second in their class. The girls proved in action that they should not have been underestimated just because they are«the weaker sex»
This story of the difficult road to equality on and off the water and under sail is what Holmes' film, which premiered at the Toronto Film Festival on September 6, 2018, will tell audiences.
«Maiden is an inspiring story about an inner voice and purpose that is worth getting to know to as wide an audience as possible. So it's great to know that international film distributor Dogwoof is teaming up with us to make it a reality»," says Holmes.

The DVD or Blu-ray edition of the film will be available for purchase on Amazon starting December 30, 2019. It will also be available on the iTunes Store at that time.
The disc is available for pre-order now. On Amazon it costs £13.5-16.6.

Meanwhile, Maiden itself - already with another female crew on board - is slowly continuing its world tour with a social project in support of affordable education for girls. On 14 February, the yacht enteredthe SuezCanal.