Only two days are left before the opening of Moscow Boat Show on Wednesday, March 6, in the center «Crocus Expo», and the organizers of the exhibition are in a hurry to share details of the business program that awaits visitors. Almost every day of the exhibition will be dedicated to a certain topic.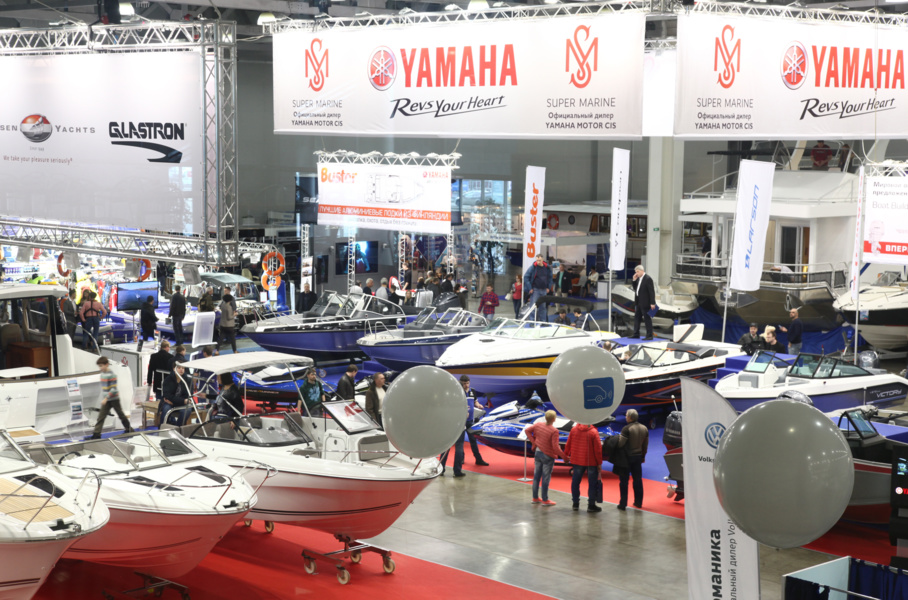 And only the first day will be almost entirely devoted to the speakers of Federation of Sailing of Moscow Region (FPSMO). They will hold lectures and master-classes for those who are about to start yachting.
The theme for March 7 is «Business Dialogue». The main events of the day will be the report of Ilya Bushtukhin - sea lawyer, yacht captain, megayacht manager and yacht surveyor «Main legal problems affecting the development of yachting in Russia» and presentation of the social project «Under Sails of Hope». The project «Under Sails of Hope» is created by the efforts of the Russian Sports Union of the Disabled and the All-Russian Society of the Disabled. It will organize expeditions on replicas of old Pomor sailing vessels and modern sailing yachts along Onega and Ladoga lakes, and also along the White Sea.
Also guests of the exhibition will be able to listen to the speeches, devoted to hausbots.
The motto of the exhibition on March 8 - International Women's Day - «Fashion, Style, Siesta».

The guests will be offered a fashion show of the world leading manufacturers of clothing for sailing and outdoor activities - Helen Ocean and Slam (Italy).

Also on the open area in the conference hall a representative of «Motosurfing» will tell about evolution in the world of water activities on megayachts. FPSMO will hold a quest for family teams with children with prizes and surprises.
On March 9, the focus will return to boats. The exhibition will host «Design Day». Albert Nazarov, ship engineer, candidate of technical sciences and director of Albatross Marine Design, will speak about design features of catamarans, water taxis and small passenger ships.
Later, Loïc Bonnet, founder of Dream Yacht Charter, the largest charter company in the world, will share his success story. Evgeniya Romanenko, director of the company's Russian branch, will offer 50 options for an exciting sailing experience.
The theme for the final day - Sunday, March 10 - is «Exhibitions & Yachting». The keynote speakers will once again be representatives and guests of the FPSMO. The discussion will concern perspectives of the yachting market and problems of state regulation. Also the Federation will hold round table discussion «Modern trends in design and construction of yachts, sails and equipment».
During all five days there will be English Nautical Conversation Club meetings held by Skyeng Online School. Only on March 8, the format of «conversation club» will be changed to«English lesson».
A lecture hall with famous yachtsmen as speakers will be held onthe platform of the Moscow Yachting Federation.
A full version of the business programme can be found on its official website.