Italy's Ancona has been covered in confetti this week as the Ferretti Group has launched two superyachts in a row. First Custom Line 106' touched the water and now the CRN 135.
The CRN 135, a custom steel megayacht with aluminium superstructure, is the yard's second largest boat after Chopi Chopi, launched in 2013.
The project was first announced in March 2014 and was originally conceived as a 77-meter vessel, but later grew to 79 meters (with a beam of 13.5 meters).

The exterior is in the laconic style of the Zuccon International Project with the assistance of CRN's in-house design team, while the interior is the work of Laura Sessa .
The five-deck CRN 135, of 1,400 gross tons, can accommodate 39 crew members and 12 guests in five VIP suites and a master suite.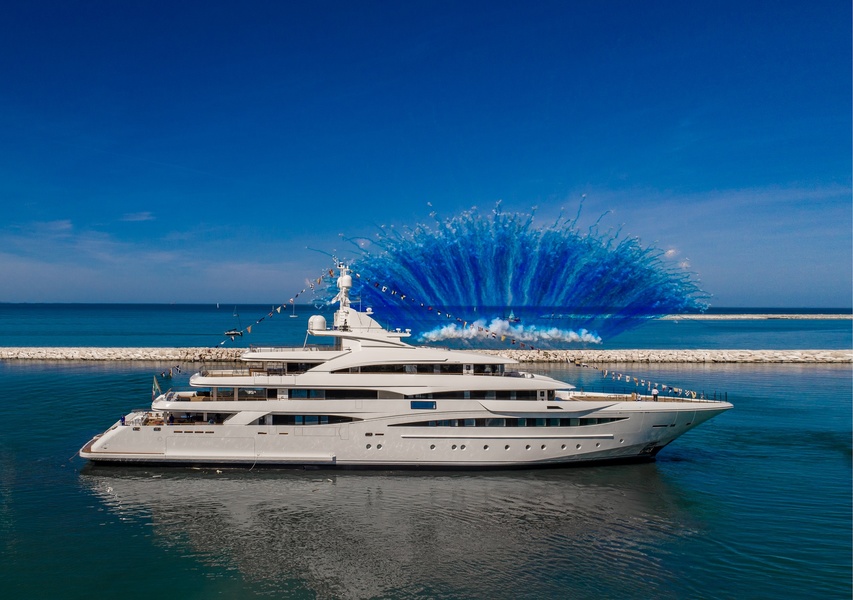 RememberingGiòPonti Remembering Giò Ponti as a central figure in the architectural renaissance of Italy in the 20th century who gave great importance to the interior design of his ships, the head of the Ferretti Group, Alberto Galassi, took the floor during the ceremony attended by over 1,000 people including the owner and his family.
«I would say that the new CRN 79 metre - both externally and internally - is a striking expression of the quality of craftsmanship, engineering excellence and distinctive characteristic of the shipyard of Ancona»," said Galassi.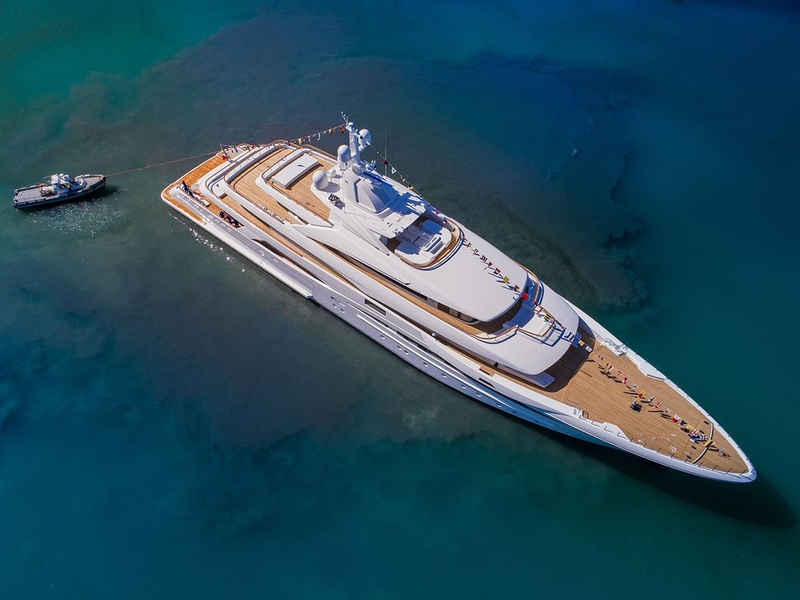 The latest brainchild of CRN is impressively spacious, elegant and studied down to the smallest detail, all of which make the most of its close relationship with the sea. For example, the endless beach club opens up on three sides.
Powered by Caterpillar diesel engines, the CRN 135 can reach a top speed of 16 knots, or a comfortable cruising speed of 15 knots.
The launching of the CRN 135 marks the yard's entry into the mega-yacht market with a length of over 70 metres.
Two such projects are being completed at the yard's docks - the 75-metreBegallta, designed by Igor Lobanov, and the 70-metre She.