UAE judicial authorities have released from custody superyacht Luna, owned by Russian oil tycoon FarhadAkhmedov, RBC reports. Akhmedov had been unable to use his boat for eight months while court proceedings were pending between him and his ex-wife in a protracted divorce case.
Now Luna can finally leave the port unhindered.

In November last year, the Dubai judiciary dismissed a lawsuit on behalf of Tatiana Akhmedova against her ex-husband, and also reversed the London court decision to transfer the yacht to her ownership, but the dissenting ex-wife of the billionaire, whom Forbes puts on 69th place in the ranking «200 Richest Russian Businessmen - 2018», filed an appeal in the UAE highest court. However, even here, the lady faced a fiasco.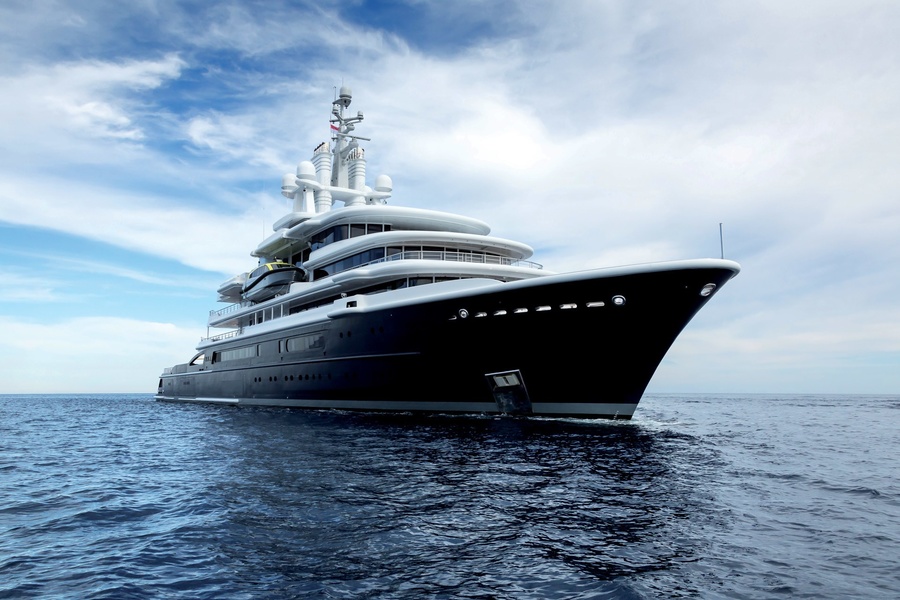 Mrs. Akhmedova herself, and without the superyacht, got a considerable part of the jointly acquired property in the marriage with her former husband.
Housewife and mother of grown sons has received a share of 41.5% (£ 453 million) of the state of businessman Farhad Akhmedov, valued at £ 1 billion-plus.
«Akhmedov insisted until recently that he made a special contribution» to the family's financial well-being, but the feds concluded that both parties were equally involved.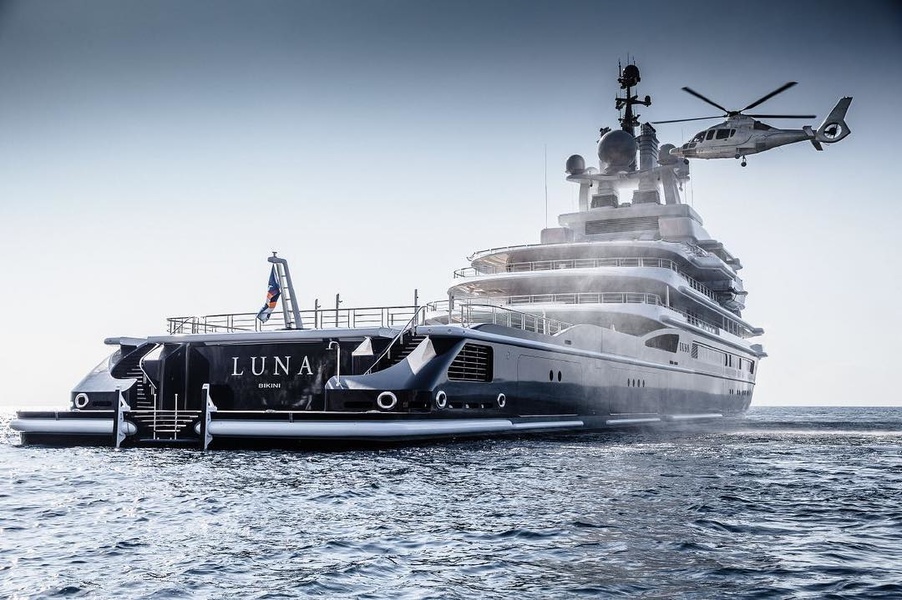 The 115m Luna is known as the second largest expedition yacht in the world.
She was built by the German shipyard Lloyd Werft for Roman Abramovich. In 2014 Abramovich sold Luna to Akhmedov for €240 million. The new owner spent another €50 million to refurbish the yacht. The exterior was designed by Newcruise, the interiors by DonaldStarkey . She can accommodate 18 guests in nine cabins. The 15,000 bhp diesel-electric propulsion system can supply electricity to a small town of 25,000 people - but is used to accelerate to 22 knots or to cruise at a moderate speed of 16 knots for a continuous 9,500 miles.