Construction of a new megayacht marina on the Miami River is moving at a seven-step pace. The first sales of berths have begun since the port's website, www.seavaultmiami.com, was registered.
SeaVault Port is designed to temporarily house 14 megayachts, with living quarters for the captain and crew.
The marina will include a guest clubhouse, tennis court, swimming pool and refrigeration facility. Fourteen parking spaces are designed for vessels up to 230 feet (70 meters).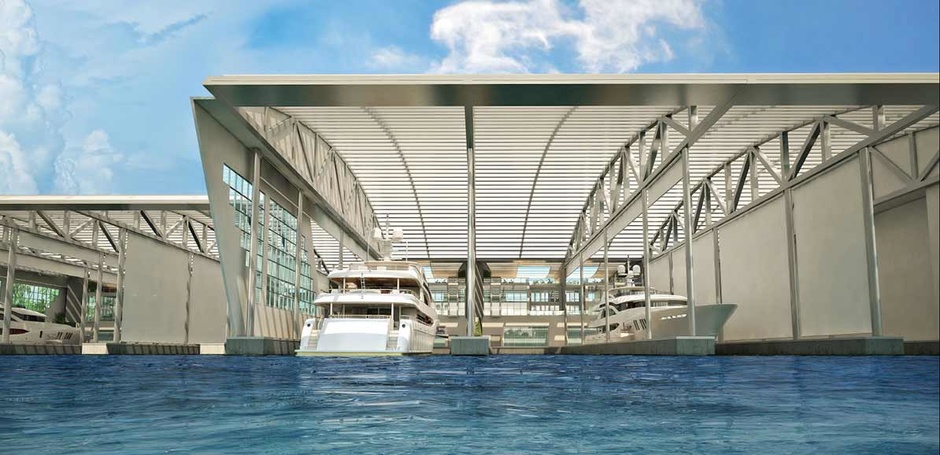 «I am anxious to get the Miami master marina up and running, we have missed it for so long," said Homero Meruelo, SeaVault's lead developer. - Our brokers are already in negotiations with four interested clients who plan to locate their boats at the marina. Our goal is to achieve 50% sales, meaning we will have sold 7 parking spaces by the end of 2015. If this happens in the first quarter of 2016, we can begin construction, which will be completed by the end of 2017».
The only competing port in Florida for SeaVault could be the huge marina located on Watson Island. However, according to Meruelo, the two ports only complement each other.