The Crimean authorities intend to revive the sailing base on Mikhailovskoye Lake in the town of Saki, which is currently in disrepair. This was reported by the press service of the local administration.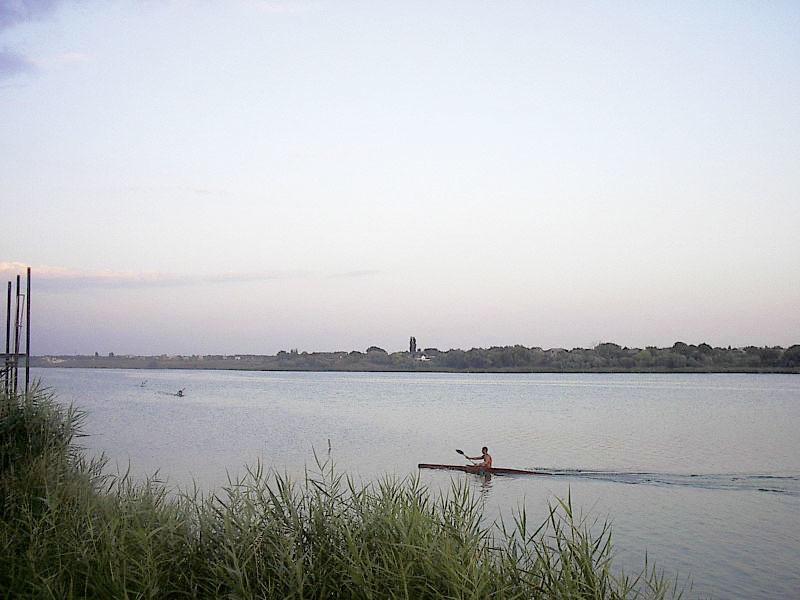 A plot of land, which occupies about a hectare, will be transferred to the republican children's and youth sports school. After that authorities plan to start reconstructing sports infrastructure there.
«Saki has unique natural and climatic conditions and can in the future become a center of sailing and yacht tourism in the Republic of Crimea, - said the president of the Sailing Federation of the Crimea Alexei Andrutsky agency "Kryminform". - Moreover the federation is working on the issue of creation of Saki center of paralympic training in sailing».
Sailing school in Saki will be revived at the expense of the national budget and investors. This week Minister of Sport of the Crimea Georgiy Shestak is planning to visit it.
Sailing school in Saki was considered to be one of the best sailing schools in the Crimea, but since 2007 it has been abandoned. The transfer of the base to third parties was stopped thanks to the interference of yachtsmen, the Crimea Sailing Federation and republican authorities. Now it has been returned to municipal ownership.
Rebirthirth of the sailing school in Saki will be a part of the complex of measures aimed at development of sailing in the Crimea. For this purpose, the republican government intends to develop a special «roadmap».