The first monohull crossed the finish line of the Rolex Middle Sea Race at Marsamchette Bay in Malta on 25 October. The Rambler 88 covered 608 miles in 2 days 4 hours 3 minutes 26 seconds.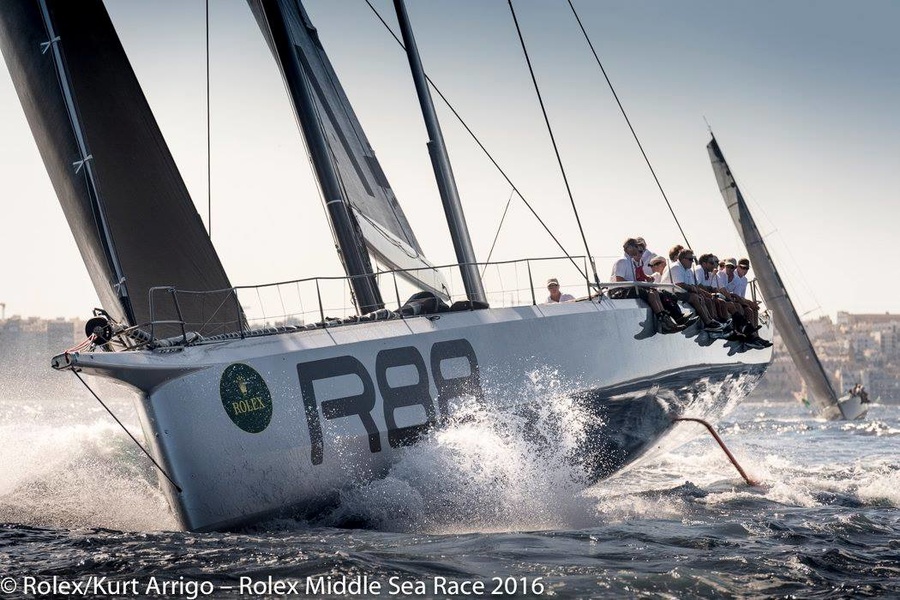 The 100-foot monohull led by George David takes the line honours of the regatta for the second consecutive year. Slow winds in the first 24 hours prevented the Rambler 88 from beating the record set by the previous generation of Rambler in 2007, when the Rolex Middle Sea Race was completed in 1 day 23 hours 55 minutes and 3 seconds.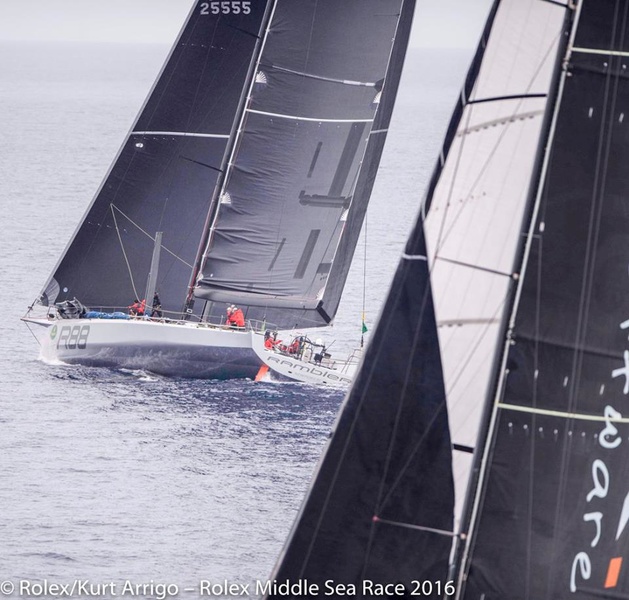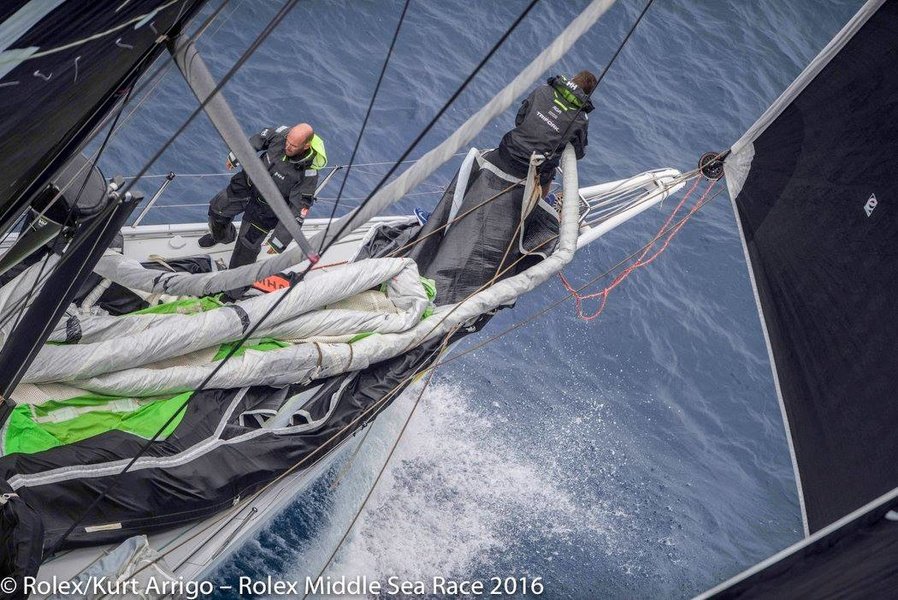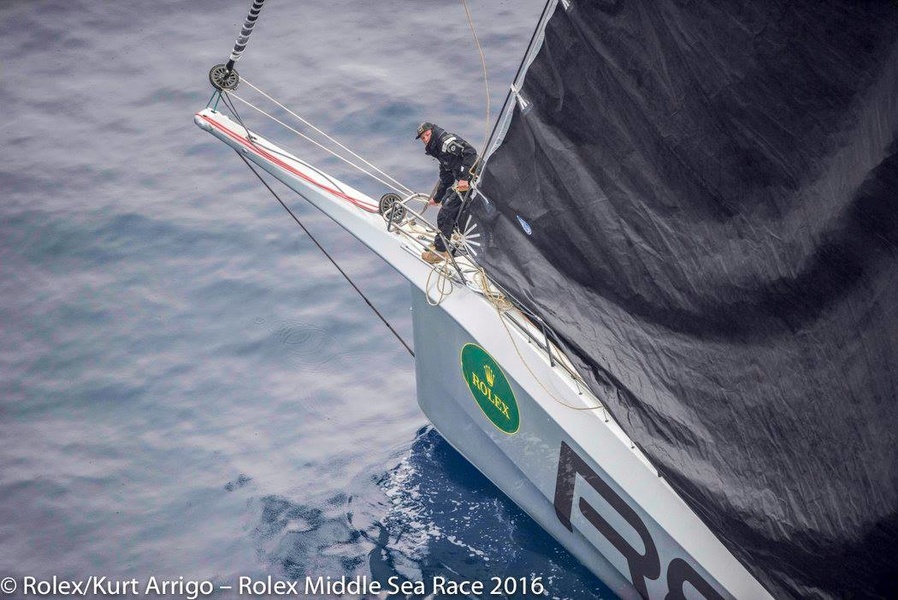 The Rambler 88's main rival in this race was the Danish Volvo 70 Trifork with Bouwe Bekking at the helm. Trifork was constantly nipping at the heels of the Rambler 88 and at one stage of the race the Danes even managed to pull ahead. The Rambler 88 crew, however, saved themselves from panic and took the lead in the second half of the race increasing the gap to 5 hours.
Nevertheless, with the corrected time, Trifork won the overall standings with Rambler 88, setting the bar high for the rest of the race. The best boat on the corrected time list would receive the Rolex Middle Sea Trophy and a Rolex watch.
The fastest multihull was revealed the day before, on 24 October. MOD70 Maserati Giovanni Soldini 's trimaran was the fastest of the day. The Maserati crossed the distance in 2 days 1 hour 25 minutes and 1 second, setting a new record among multihulls.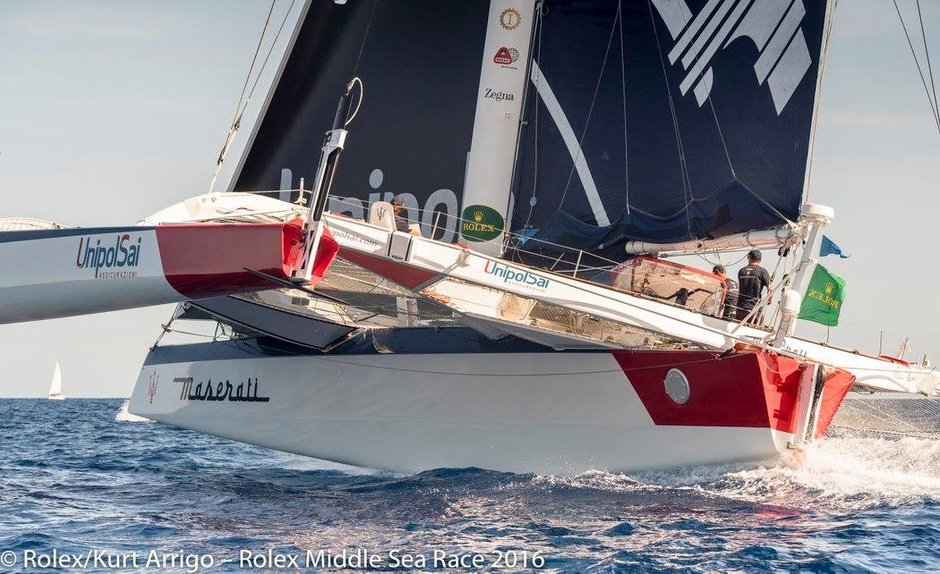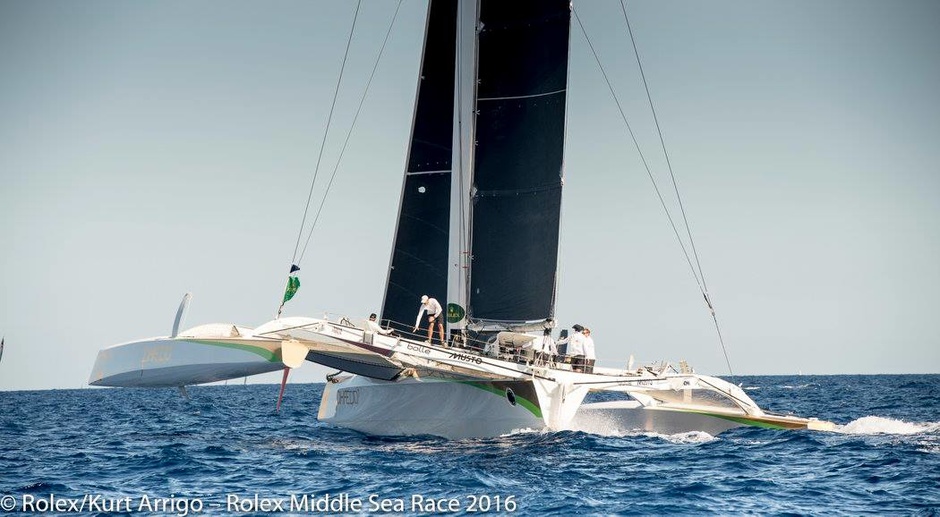 Maserati's victory was made possible by an unfortunate navigation error of their rivals with Phaedo3. Phaedo3 led the race from the start but during the night race, the crew of the trimaran forgot to sail around the island of Lampedusa. They had to go back and correct the mistake.