Alex Thomson has set a new Vendee Globe round-the-world record, reaching the equator in 9 days, 7 hours and 3 minutes. The British skipper reached the equator from the French town of Les Sables d'Olonne 1 day and 4 hours faster than the previous Vendee Globe record holder, Jean Le Cam. Le Cam set his record in 2004.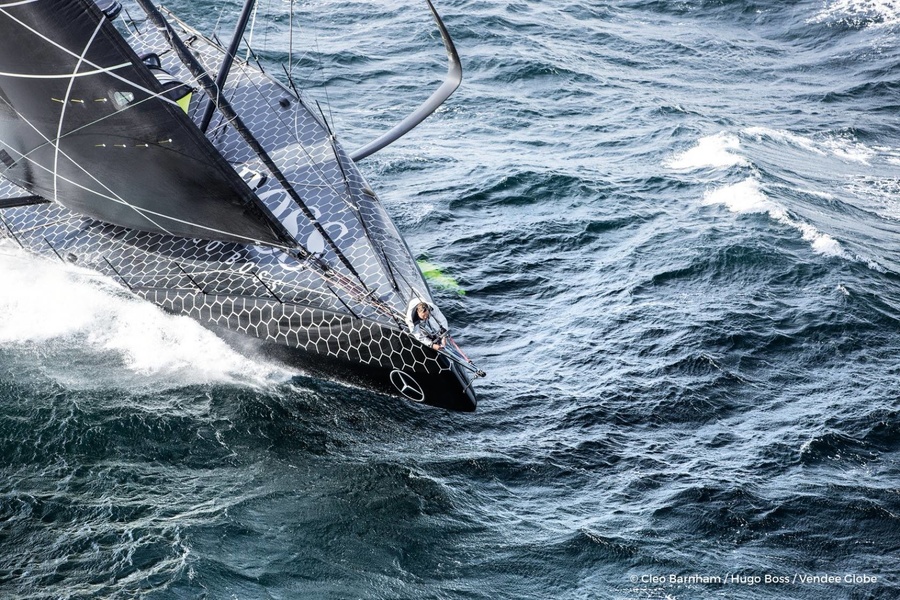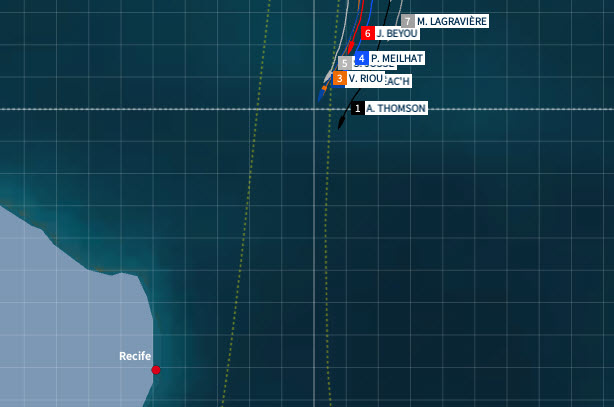 Thomson is the first British skipper to lead the Vendee Globe in the Southern Hemisphere. In December 2008, another Briton, Mike Golding, led the circumnavigation fleet for several hours before a gust of wind broke his mast, forcing an early end to the race in Fremantle, Australia, more than 1200 miles from the finish.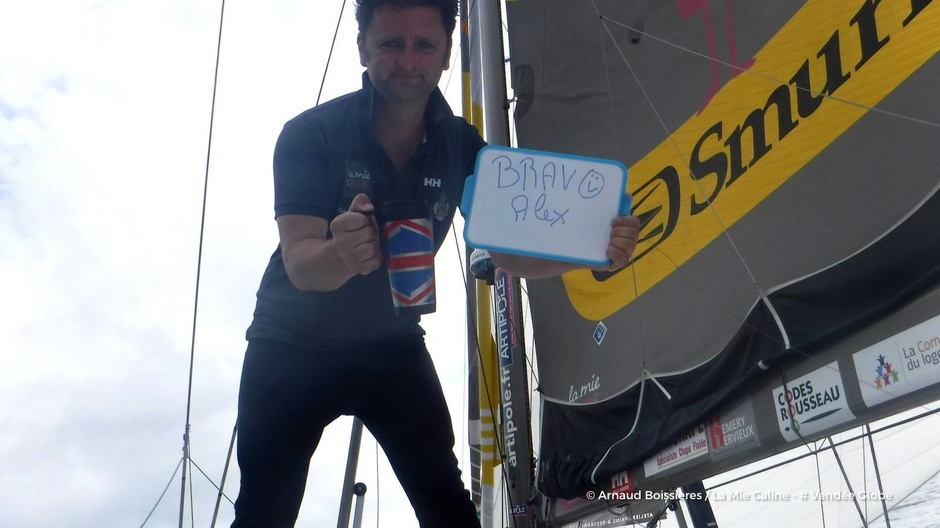 Commenting on his progress in the Vendee Globe, Thomson said he was pleased with the boat and felt «fairly confident» at high speeds. However, the yachtsman stressed, his Hugo Boss is not yet sufficiently refined compared to the other boats competing in the Vendee Globe: «Considering we capsized a year ago and then spent six months in the hangar, we just didn't have as much time as these guys». Thomson has a new IMOCA 60 on hydrofoils instead of the traditional centerboard. A year ago during the Transat Jacques Vabre she capsized 82 miles off the Spanish coast, suffering considerable damage.
The single non-stop circumnavigation of the Vendee Globe started on November 6. There were 29 skippers involved, one of them, Tanguy de Lamotte, had to turn back because of a broken mast and another, the Spaniard Didac Costa, had noticed on the start that one of his ballast tanks was leaking and had damaged electronics, causing him to be delayed to fix the problem.