The trimaran Sodebo Utim, on which Thomas Coville recently set the record for solo circumnavigation of the globe, is up for sale for 5 million euros. Coville himself said this in an interview with French Le Telegramme.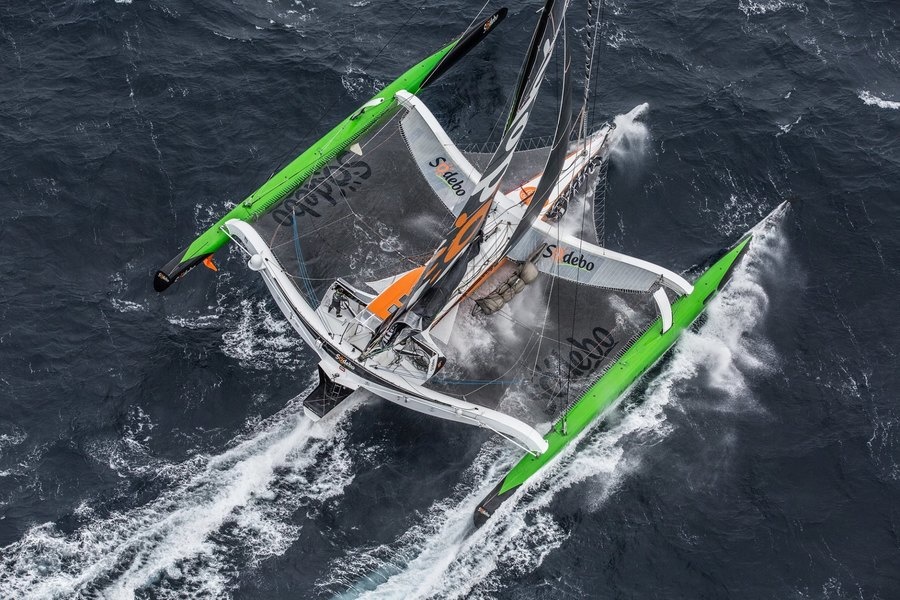 The need to sell the legendary trimaran is dictated by the financial costs associated with the design and construction of a new vessel for the Sodebo Voile team. Work on this project has already begun. A new 32-metre maxi trimaran for Thomas Coville is scheduled to be ready by 2018.
A team of professionals including VPLP Design, naval architects Banuls Design and Martin Fisher from Groupama Team France have been assembled to design the new trimaran.
The value of the new project is double the €5 million requested for Sodebo Utim.
Several people have expressed their interest in buying the latter even before the official announcement of its sale.
At the end of December 2016, Thomas Coville on the 31-metre trimaran Sodebo Utim circled the globe alone in 49 days, 3 hours, 7 minutes and 38 seconds.