Dutch Damen has launched the second hull of the Yacht Support 6911 series, named Game Changer.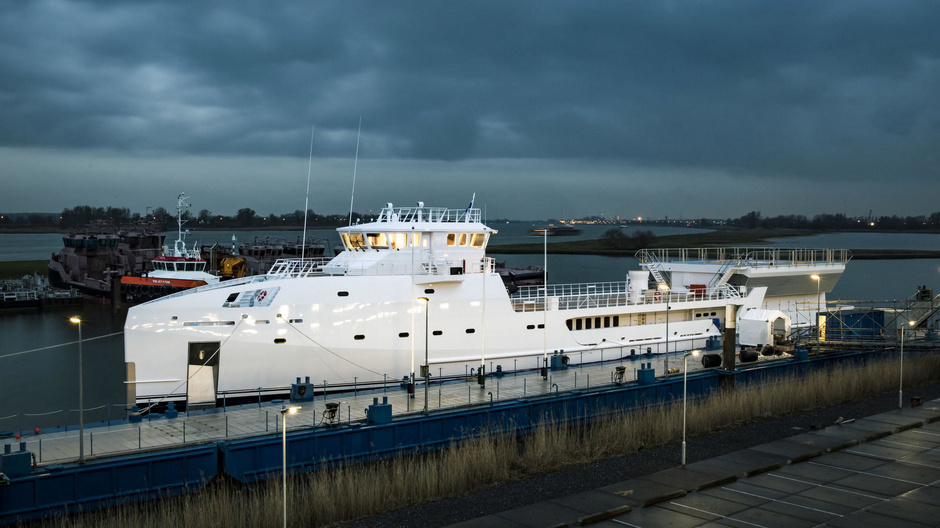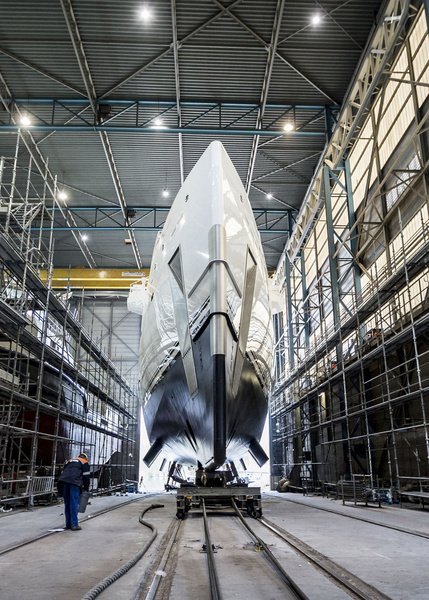 The 69.19-metre boat has been developed by the yard's in-house departments. Now Damen needs to find a buyer for Game Changer built at the yard's expense at its own risk. Damen has launched a total of 11 support vessels for superyachts in its history, including Game Changer.
«Our customers want to explore new destinations with a less developed superyacht infrastructure," says Damen product director Mark Vermeulen. - They want to enjoy cruising more with larger tenders, helicopters and submarines. They want to take more crew members, pilots and security guards with them. Game Changer is a big leap forward in capability expansion at a much lower cost than buying a larger megayacht. In addition, clients gain more flexibility and more options to ensure privacy».
Game Changer has a 250 square meter open deck for storage of tenders and water toys, equipped with a deck crane.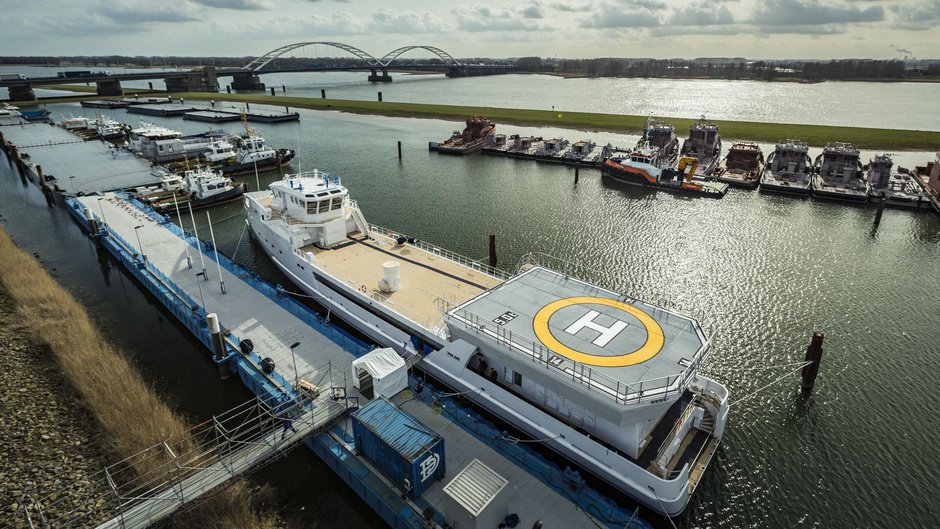 Below deck is 110 square meters of storage space that can be used to create a dive center, among other things. The Game Changer is equipped with a certified helipad which will allow the owner to use a larger helicopter and land it in more brutal weather conditions.
Game Changer has cabins for 22 crew members, making it the ideal support vessel for an 85-metre superyacht.
Four MTU 16V4000 M63L diesel engines give Game Changer a top speed of 20 knots and a maximum cruising range of 4,500 miles at a cruising speed of 16 knots.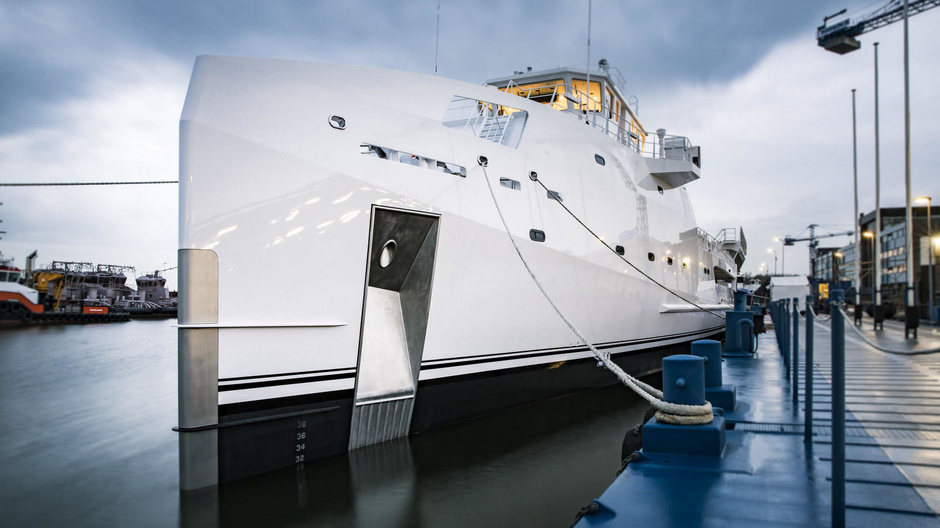 Under construction at Damen Docks is the first expedition yacht Damen SeaXplorer 65, which is due to be handed over to the owner in 2019.