The consortium Feadship The new facility will be the fourth within the Association of Dutch Boatbuilders. The new facility in Amsterdam will allow the Feadship brand to cross the 100-metre threshold and enter the field of boat building up to 160 metres.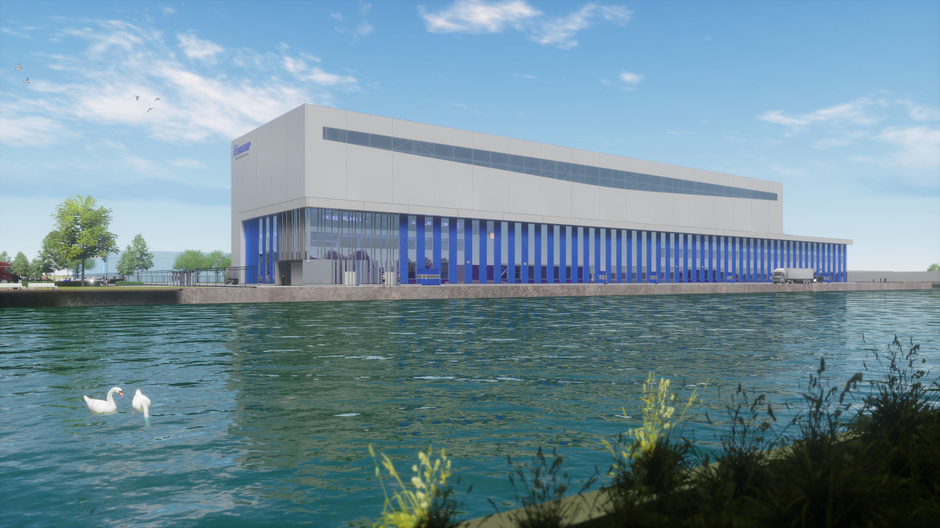 The factory is due to start operations as early as the end of 2018. It will occupy a five-hectare site with the possibility of expansion to nine. The plan is to build a 35-metre high main building and ten three-storey workshops within a year.
The company will be operated by Royal Van Lent, one of the three family-owned shipyards that made up the consortium. Their facility on Kaag will also continue to be fully operational. In addition, Feadship now has two facilities in Alsmer and Makkum operated by Koninklijke De Vries, another of the shipbuilders involved in the original partnership merger.
«This major investment illustrates our determination to be a fully credible organisation for the future," explains Feadship director and Royal Van Lent CEO Jan-Bart Verkuyl, "the average length of the superyachts we build continues to grow, with most projects currently under construction exceeding 80 metres and there is a clear trend towards increasing scale. The size constraints imposed by the location of the two original Feadship yards in Alsmer and Kaag were partly addressed by the opening of a third yard in Makkum in 2005, and a fourth facility in the Port of Amsterdam will complete this expansion».
Feadship
- «First Export Association of Dutch Shipbuilders»,
established
back in 1950 to prevent local shipyards from going bankrupt - is now a key figure in the country's economy.
The new site will add another 150 jobs to the 2,000 already employed in the design and construction of luxury yachts.