One of the world's most enigmatic and innovative sailing superyachts Black Pearl has been delivered to its owner, Russian businessman Oleg Burlakov. The 106.7-metre boat, which has been anchored off the coast of Rotterdam since being launched in 2016, is now heading towards Gibraltar.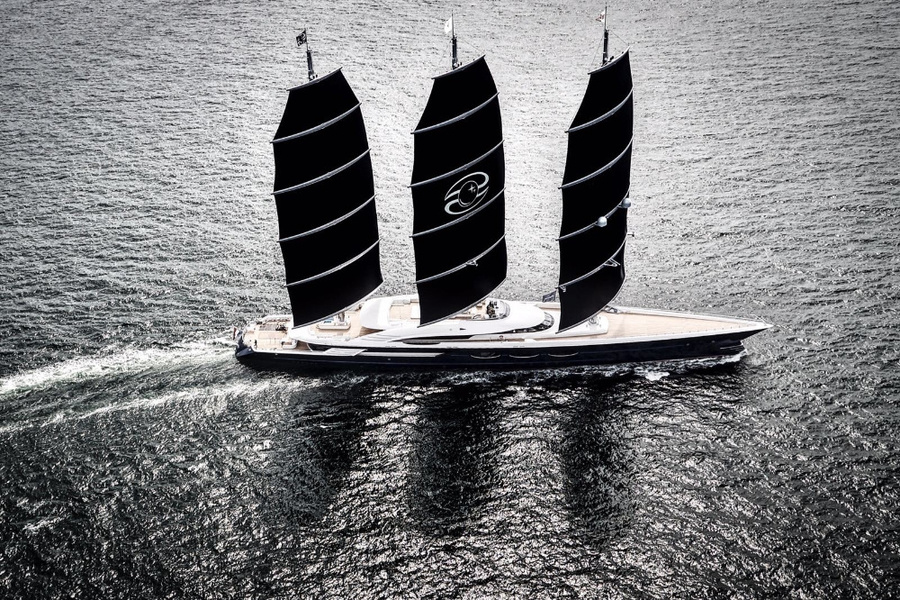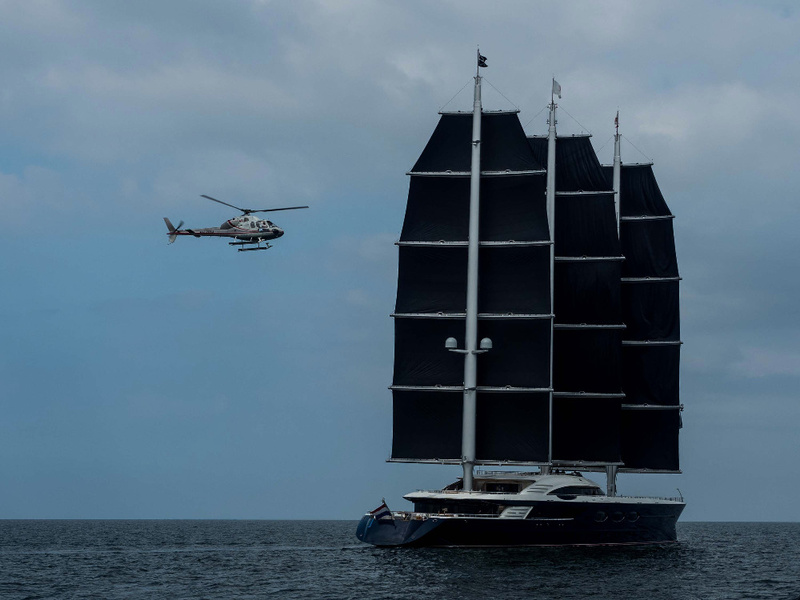 Considering the fact that the 142.8-meter
sailing yacht «A»
by Andrey Melnichenko
is officially considered to be a motoryacht, Black Pearl is the largest sailing yacht in the world.
Black Pearl was designed by studio Nuvolari Lenard. She has a steel hull with a Pacman-type breakwater bow and an aluminium superstructure. The naval architecture is the responsibility of Dykstra Naval Architectsfor the naval architecture. Maltese Falcon.
The yacht is equipped with three 70m high carbon fiber swivel masts.
The boat has a DynaRig rig and all 2900 square meters of sails can be set in 7 minutes.
On board the Black Pearl there are 6 cabins for 12 passengers, two spa pools, a huge beach club and plenty of storage space for tenders and water toys.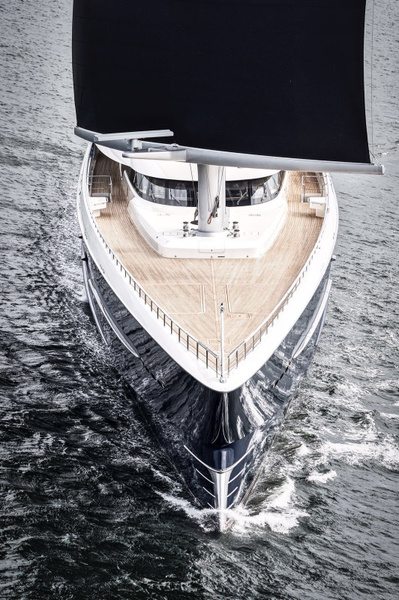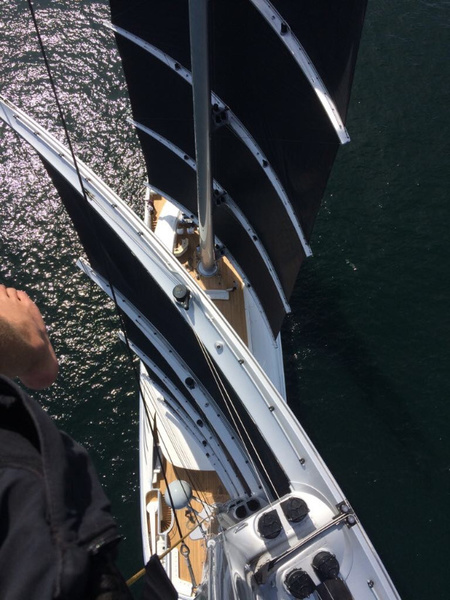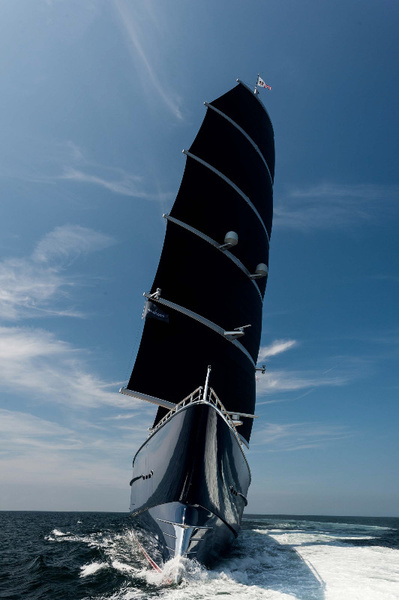 What makes this project unique is the total use of alternative energy sources. For example, flexible solar panels are integrated into the fabric of the sails.
«And when the boat is moving, energy can be withdrawn» from the propellers, which rotate due to the oncoming flow of water.
«Recently, clients have shown less interest in sailing yachts, however, I believe that interest will pick up once Black Pearl demonstrates its capabilities on the water and the world sees a beautiful superyacht sailing at 18 knots, using very little fossil fuel. This is especially true for clients who care about the environmental factor - reducing harmful emissions» - commented Black Pearl's captain, Chris Gartner.
Oleg Burlakov, a businessman with a PhD in energy sources, was actively involved in the creation of the progressive project. He didn't build Black Pearl for the sole purpose of making money on charter. The ship is designed to help generate new knowledge for the production of «ships, which will have new energy sources and new capabilities».