To transport a 24 meter long, 5.5 meter wide, and 4 meter high boat from one city to another on Russian roads takes a lot of work. The other day Logex transported a 25-ton fancy houseboat from Saratov (the company «Boat House» is engaged in their construction there) to Tyumen. The transportation project was drawn up in advance and approved by road organizations.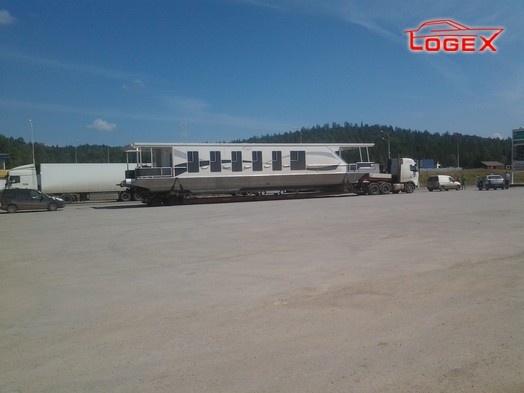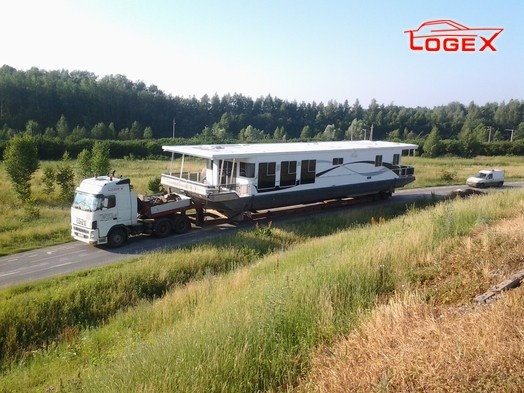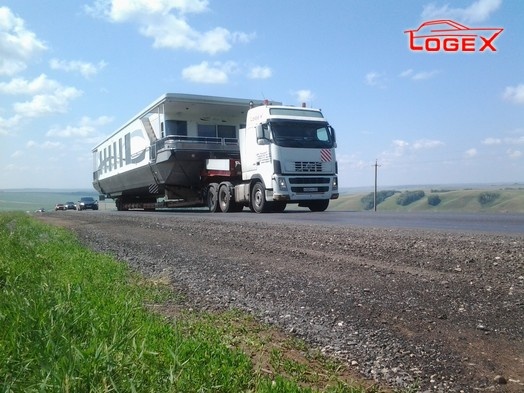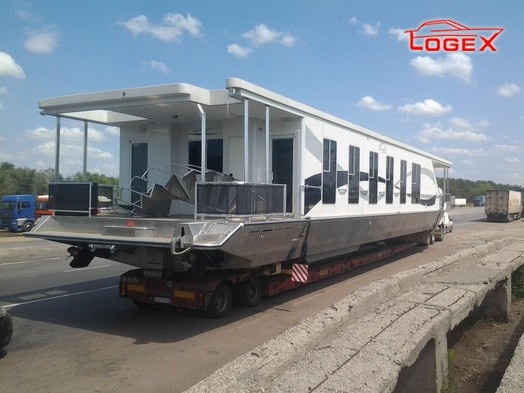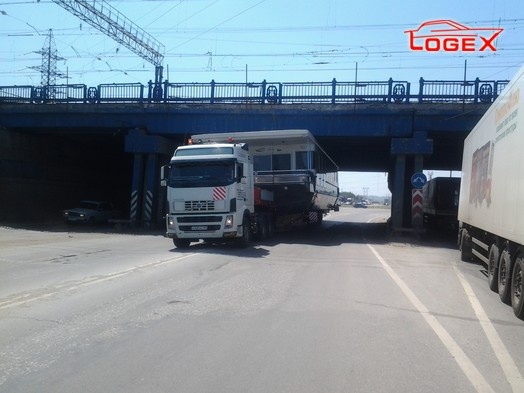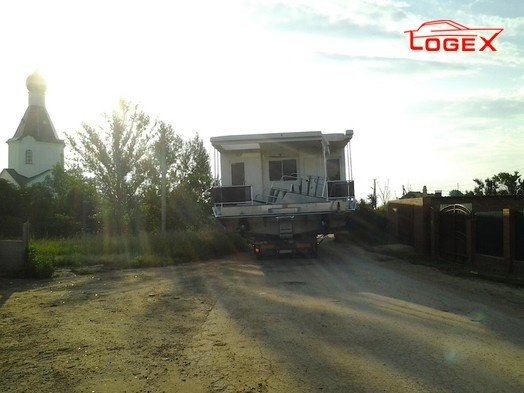 To complete the picture under the title «Transport in Russia» one has to understand that the width of roads, even federal, does not exceed 7 meters, and at the bridge repair sites where reversible traffic is arranged, it is 3.5 meters. «But despite all the obstacles, the hausbot successfully squeezed through» to its destination. The distance of 1800 km was covered in 6 days accompanied by a backup vehicle and the traffic police.
In general, we are happy that there are people who are ready to measure seven times, and then do. Especially when it comes to their favorite boats.
And here's a great illustration of how «blows the roof off».