The ninth and last long leg of the Volvo Ocean Race this season has started - the remaining two sections will not exceed 1,500 nautical miles. The results of this race will be crucial, as now is the last opportunity for teams to get double points for first place.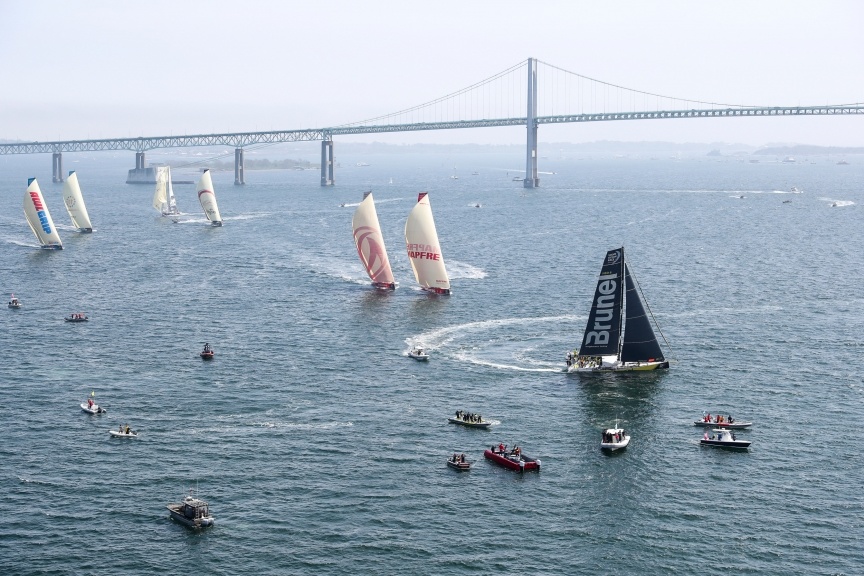 On Sunday morning, Dutch team Brunel, who had the advantage at the start thanks to their victory in Saturday's port race, led the VOR fleet out of Narragansett Bay.
Bouwe Bekking's crew is third overall, behind standings leader MAPFRE and top contender Dongfeng Race Team for silver.
«We know we need to overtake the red boats," said Bekking before the start, "Ideally we should win this stage and they should finish in sixth and seventh place, but we can't influence that. All we can do is do our best to get a good result».
Team MAPFRE trimmer Blair Tuke spent several days in hospital due to a knee infection while waiting for the start.
The yachtsman sustained the injury during the previous stage, which was nevertheless won by his team. Tuke has a great chance of winning this year's VOR with two Olympic medals and the America's Cup «» , won with Emirates Team New Zealand syndicate, to top his list of achievements.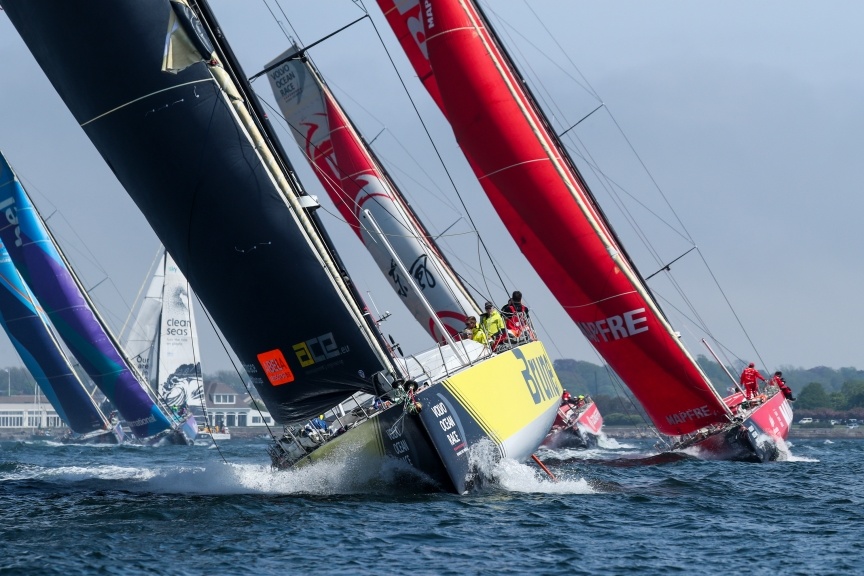 The fleet of seven VO65s has now been split into two groups: Brunel, AkzoNobel, Vestas 11th Hour Racing and Scallywag have taken a southeasterly course, making them move at over 20 knots and have a 20-mile advantage over the other boats going north at 10 knots.
The ninth leg will take competitors 3,300 nautical miles across the Atlantic to finish in Cardiff , the capital of Wales. Over the coming week, the teams will face a low-pressure storm, the Gulf Stream, which will sweep boats in the opposite direction from the finish line, the icy Labrador Current, bringing icebergs from the Arctic, and, toward the end, a windless, sub-tropical high-pressure zone.