In Britain andthe USA there was the 12 Metre class (which for a long time was used in the America's Cup «» ) and in the USSR there were L-6 cruising and racing yachts.
Today it is L-6 that make up the largest fleet of domestic ocean-going cruising yachts in Russia.
Association of L-6 class with the support of Yacht Club St.Petersburg is organizing in August the Russian Championship in this historic class.
I think it will be as beautiful as on any «imported» classic wooden sailing boats championships. Just look at these crossed masts!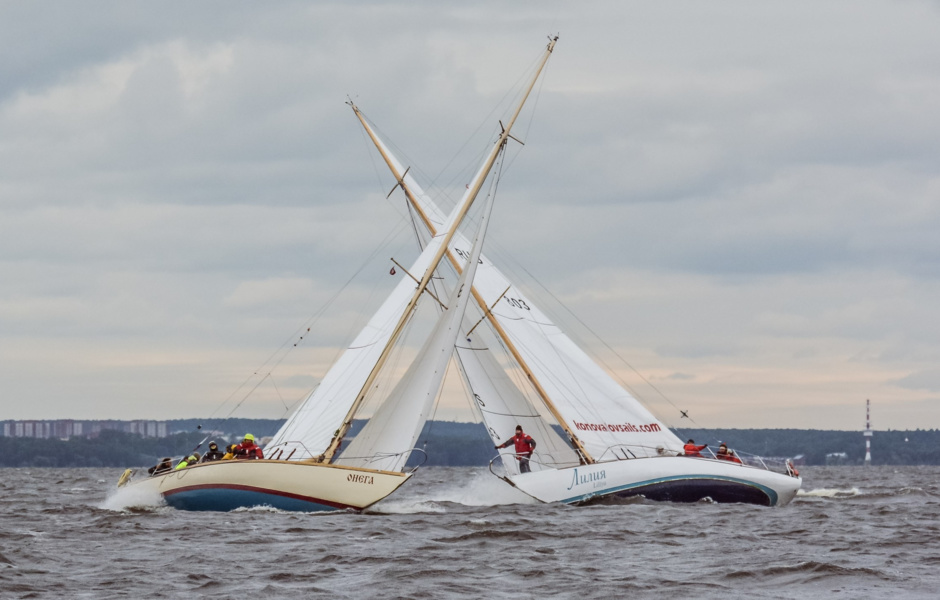 Regatta will pass on August, 10-18th along the route St. Petersburg - Kronstadt - Sosnovy Bor - island. Gogland - Vyborg - Primorsk . It is about 350 nautical miles. Tournament consists of 14 yachts of L-6 class.
«L-6 today is one of the most available and relatively inexpensive opportunities to go to the real sea sailing on a cruiser yacht, - says president of Association of L-6 class Andrey Berezkin. - The maintenance of any yacht of this size, and especially a wooden yacht built in the 70's is costly - both in terms of repairs and running costs of berthing, maintenance and storage.
The majority of all remaining "sixes" are owned by yacht clubs that provide free parking for their yachts.
This significantly reduces the cost of the team, limiting them to the cost of repairs of the yacht, which for a large number (about 30 people) requires relatively small financial expenses for each team member. And, of course, we need to mention the enormous amount of work on these yachts that the team does during repair and preparation for the season, without which any wooden yacht can't do without. All this is valuable first of all for youth and students - those who are ready to study and work at sea, who have more time than money.On the deck of L-6 on a Baltic cruise,a young yachtsman will get the kind of sea practice that he will never find on a charter cruise around the Mediterranean Sea».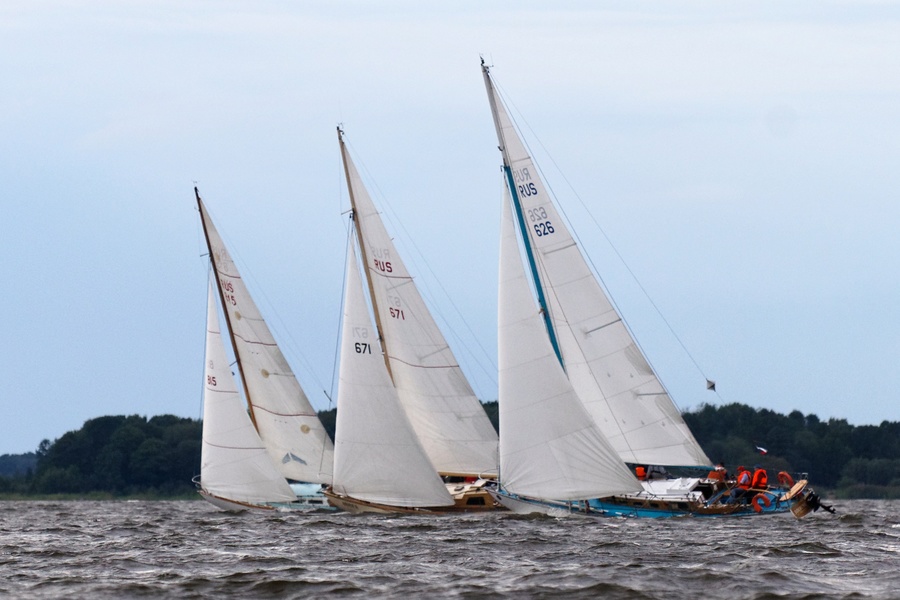 The project of the yacht of cruiser-racing class L-6 was developed in 1958 in the design bureau of the Leningrad experimental shipyard of sport shipbuilding of VTSPS. Its author,Anatoly Kiselev, relied upon the experience of building keeled yachts of classes L-60, L-45 and L-30,which had been built before the Great Patriotic War. The races in these classes were held since 1936. Length L-6 is 12.3 meters, type of armament is a Bermuda sloop. The yachts were built of oak and planked with pine, Canadian cedar or even mahogany.