Russian Championship in J/70 class was held for the first time at Sochi Grand Marina by Burevestnik group on November 1-3. The new champions were the winners of this year's National Sailing League top division - the team «Akhmat» Alexander Bozhko.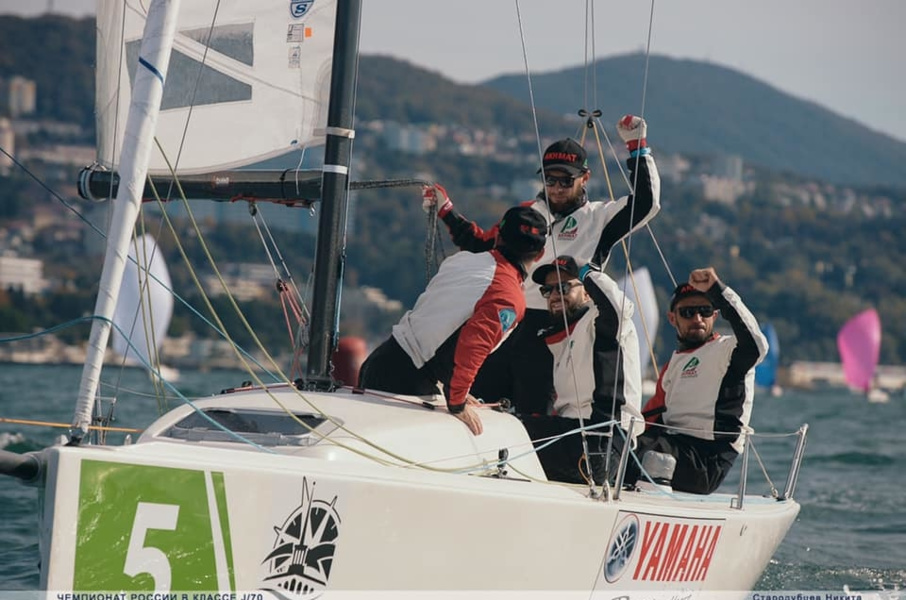 A total of 24 teams took part in the competition, including last year's winners and bronze medallists of the Italian J/70 Cup series, ArtTubeRUS1 of Valeria Kovalenko.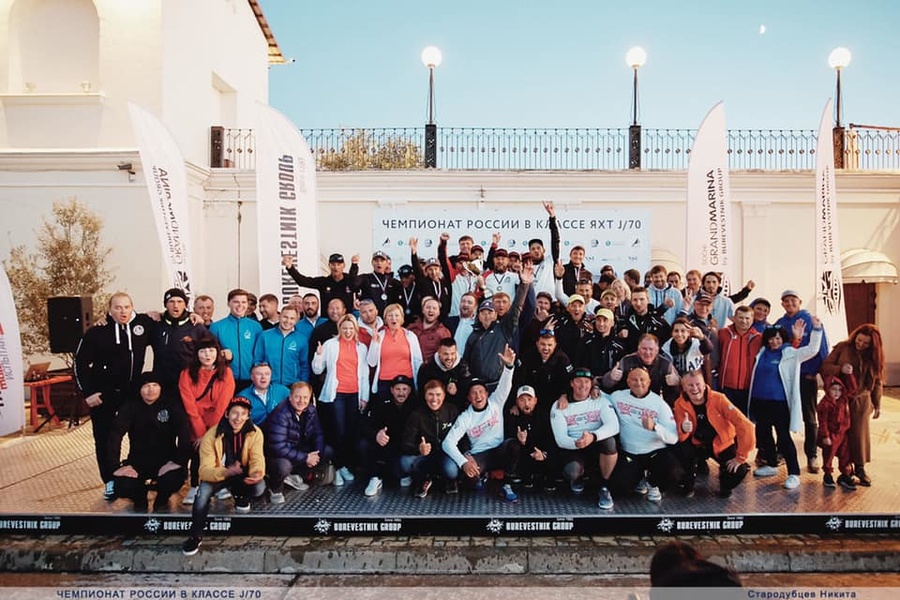 Due to weak wind on the first day of the championship only two races were held. However, the weather forecast promised calm and heavy rain.
«Ahmat» came in third in the first race and won the second one. This allowed the team to take first place in the overall standings. Andrey Malygin's MSailing Team won the first race, but came in sixth to finish the second one.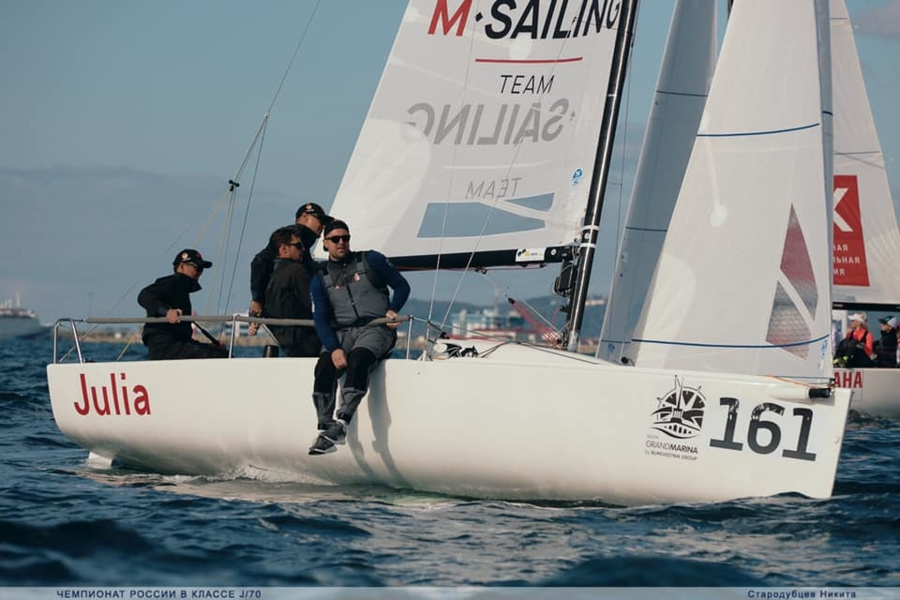 At the end of the day, the crew finished second in the standings, sharing first place with Mikhail Poslamovsky's MSailing Team . ArtTube RUS1 was only eighth.
On the second day the wind remained unstable.
«The day started very well: the southeasterly wind was blowing at 15 knots for the first two races. We were happy that the distance was long enough and the race was about an hour long. In the middle of the day the wind changed its direction to 180 degrees and we waited another couple of hours for it to settle. Eventually it returned to its original direction, and we held two more races», - says chief judge of the regatta Nikolay Yushkov.
«Akhmat» won the race twice and came in second twice. Thanks to this the team managed to keep the first place. The» ArtTube RUS1 crew took off for second place «. The crew won the race twice and finished third and fourth in the remaining two races. MSailing Team and MSailing Team - CSKA «moved up» to third and fourth.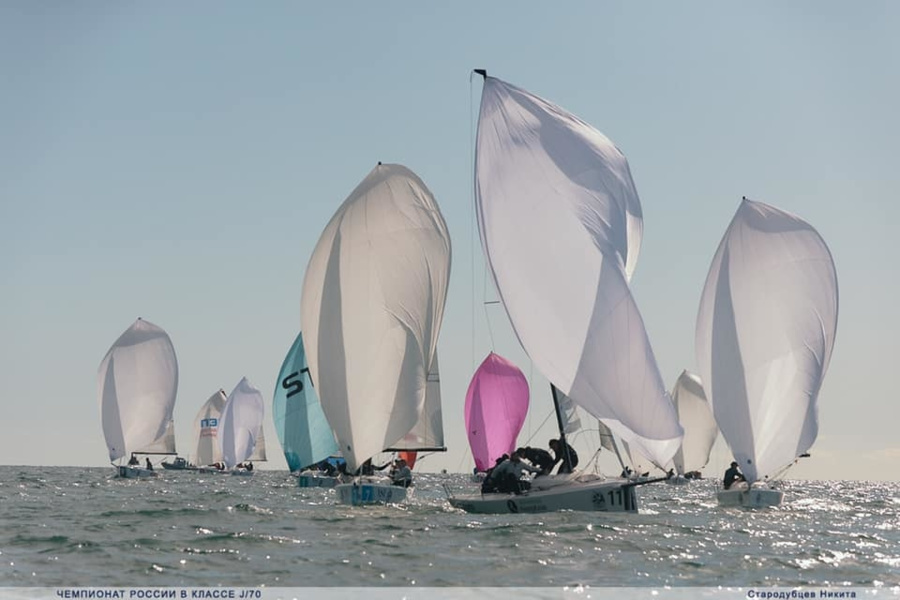 On the final third day, the weather finally settled in. A steady southeasterly wind to 8 knots allowed 4 races to run without any problems.
«It's a pity the day was shortened, otherwise we would have raced another day», - Nikolay Yushkov says sadly.
After the third race of the day «Akhmat» took a 17-point lead over its rivals and became absolutely unattainable. The team did not even take part in the last start of the championship.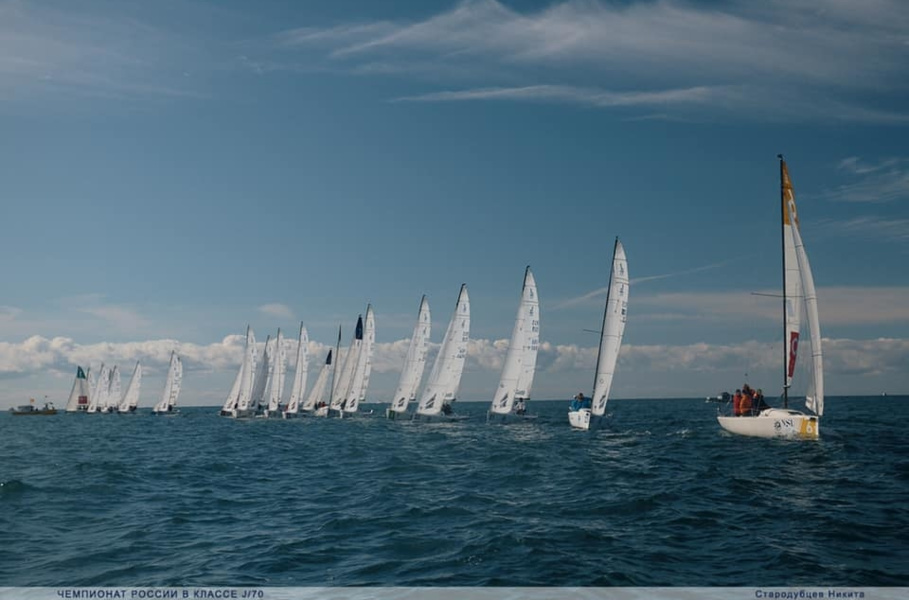 This day allowed the team to return to the second line in the standings. The team became the silver medalist of the championship leaving ArtTube RUS1 to settle for the bronze.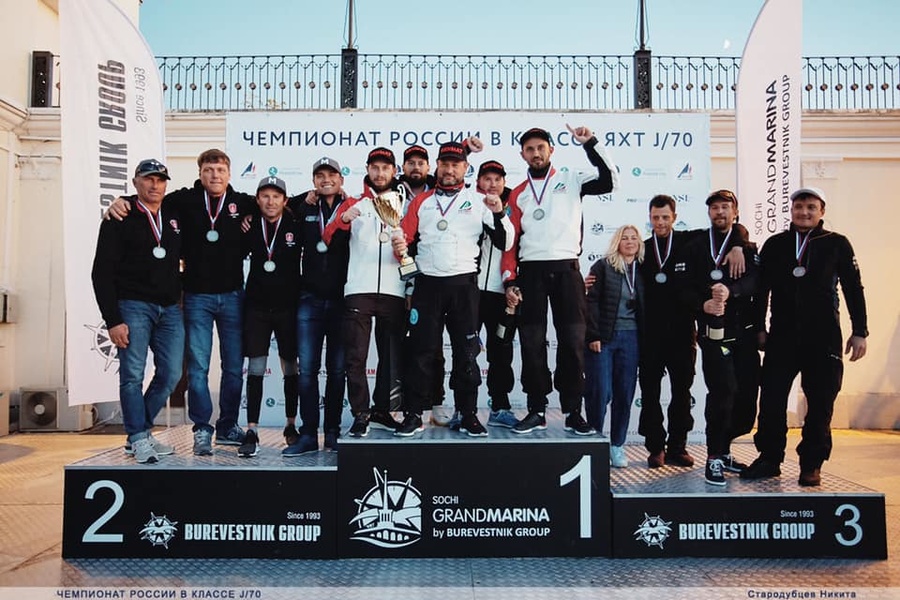 MSailing - CSKA dropped to sixth place. The «team was displaced by» RUSSOTRANS of Yury Morozov and Caramba! Peter Nosov.