The company Wally Yachts S.A. today, after a light exhalation, announced that it has received "substantial investments" from the investment firm Archimedia BVI for the purpose of "development of new products and brand development. Wally".
A boat maker with an interesting design has something to breathe easy out of. With the crisis of 2008, the shipyard had a very difficult time and for over a year there have been rumours on the market that founder Luca Bassani has put at least half of the company up for sale. According to the same rumour, part of the company's property, including the legendary, one-of-a-kind boat... Wallypower 118.was arrested by the banks for debt. Finally, the cavalry appeared from behind the hills: Archimedia "invests", saving Wally from the fate of less fortunate colleagues.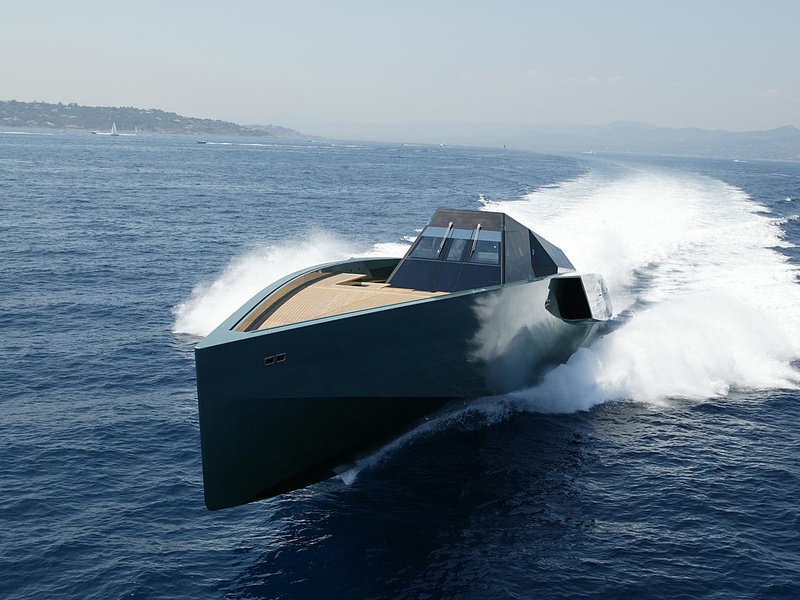 A few words about "cavalry." The private group Archimedia BVI is "investing in companies operating in three areas: technology, real estate and consumer goods. Prior to that, the group had already invested in a number of real estate projects, including luxury resort complexes in Britain, Greece and other countries. The founder and owner of the group is John Hunt, an experienced entrepreneur with a large list of businesses built and sold. It must be said that nothing even remotely reminiscent of yacht building has been on this list so far. On the other hand, frank failures have not yet been registered either.
Returning to Wally - the amount of the deal is not disclosed, but from the representative of the shipyard managed to squeeze out the following: from now on Hunt and Bassani each own 40% of the shipyard, and another 20% belong to a third figure.
According to the same representative, Luca Bassani remained an active co-owner and even president of the shipyard. His key areas of responsibility will remain design and R&D - in principle, the same as he was doing before. The owner of Archimedia will be "actively involved in managing the company". If we live, we will see what lies behind this streamlined wording.
In general, Archimedia in the person of Wally has enriched its portfolio truly, without jokingly "cool" brand. Another thing is that in terms of business, except for the brand Wally now has almost nothing. But here everything already depends on the volume of injections. For Luca Bassani, this deal means the opportunity to continue doing business - and although it's only a brand, but the brand is legendary, and it's very good that it stays afloat.