On the final day of the RC44 Valletta Cup after the races I was able to have a little talk with the new tactician of the Russian Team Nika, the famous four-time «America»'s Cup player, the world champion in match race, the two-time winner of the Louis Vuitton Cup, former skipper of Emirates Team New Zealand (ETNZ) Dean Barker.
All the time in Malta, «Nick»'s new team member was almost elusive. He consulted the crew before the races, he raced, he was busy with the boat. Dean, despite his stellar status, didn't bend any work aboard, hauled sails, prepared the boat, and when one of the guys needed help to wash the boat after the race, Dean immediately volunteered to help, took a hose and cleaned the deck!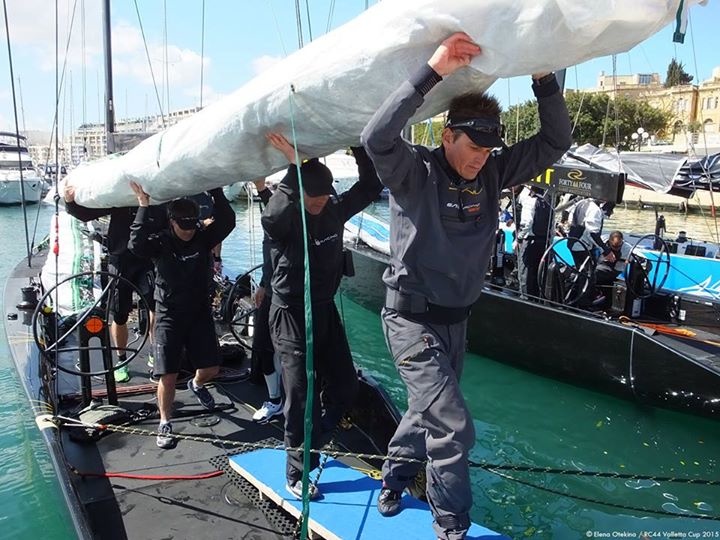 On board, he closely watched everyone's work and constantly evaluated the actions of opponents, and in the evening in a specially removed class conducted flight analysis together with the crew and coach of the team.
As a charismatic leader, Dean Barker did not tolerate any of the terror, screams and cries on board that were often heard from other boats.
Always seemingly calm and friendly, he only gave wishes, explanations and advice, but all the crew members immediately rushed to fulfill all his requests.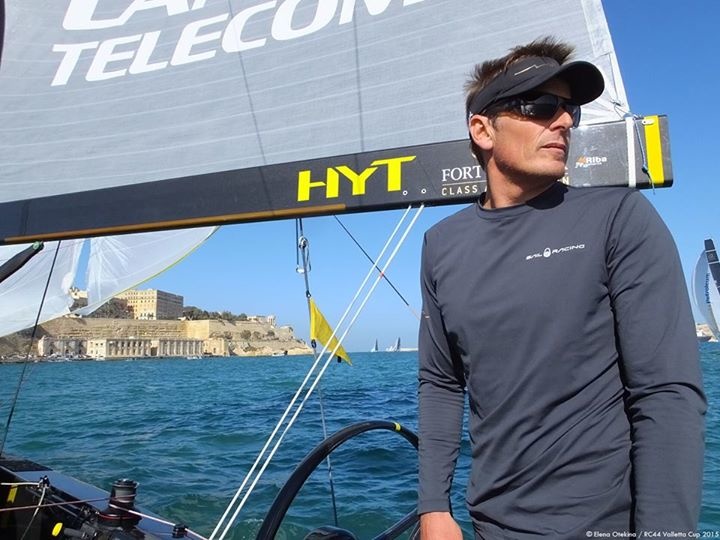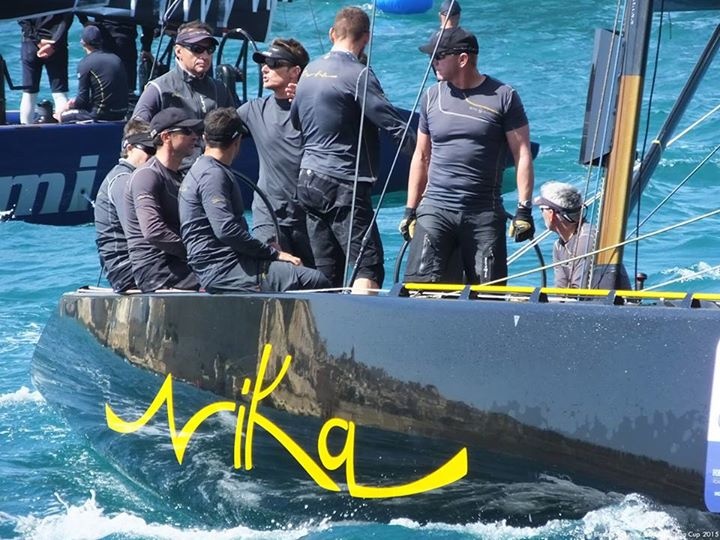 Dean is a great patriot of his country. His dream has always been to get the «America»'s Cup back to New Zealand. Alas, at the last 34th America's Cup in 2013, ETNZ's most dramatic battle on the water with Dean Barker led to the loss of the world's main sailing trophy, the legendary Silver Vase, to Oracle Team USA 8-9.
The decision to work this season of RC44 racing with the team «of Nicki» Dean took back in November last year, when the then tactician «Nicky» Terry Hutchinson due to personal problems forced to miss the 2015 season and asked Dean to replace him in this position. Who hadn't competed in RC44 since 2009, but had heard a lot about the team«, Nicki» Dean immediately accepted the invitation and joined the crew with his tanker, also four-time «America»'s Cup player Jeremy Lomas. Created by his «America's Cup «godfather»» Russell Cootes, the RC44 class has always been of interest to Dean and, despite his busy schedule, he found time for a series of races in 2015.
In February of this year, a month before the first RC44 Valletta Cup race, it suddenly became known that Dean had been fired from the position of ETNZ team skipper and replaced by a young driver Peter Berling. This situation came as a complete surprise to Dean, who had worked for his home team for 20 years. I think that the opportunity to race in RC44 in some way helped him to distract from this difficult situation. Dean immediately joined the team, he quickly developed a warm relationship with the crew, as well as with the helm and owner of the team Vladimir Proshihin.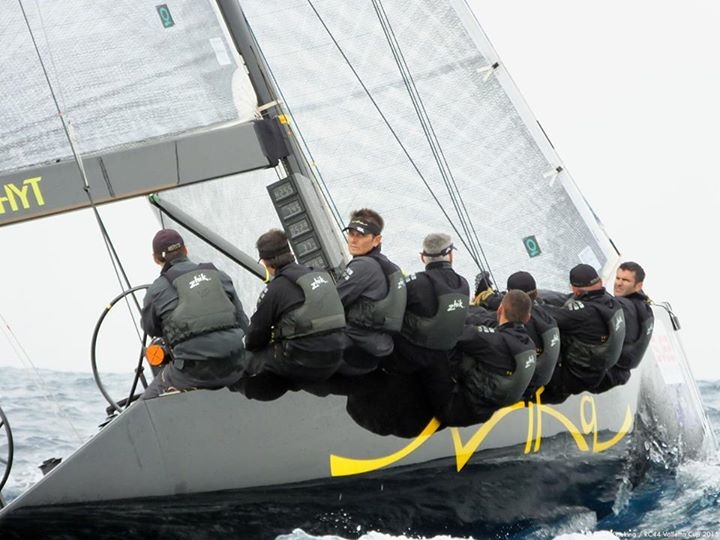 During the races it was noticeable how at first a little tense and thoughtful Dean stepped away, cheered up and relaxed in the friendly and positive atmosphere of the international Russian-Slovenian-Croatian-New Zealand crew.
I met Barker last year at the Extreme Sailing Series in Cardiff when, as a journalist, I managed to get on board the ETNZ team's Extreme 40 catamaran. Participation in the 2014 series for Team New Zealand, as well as Team France and British J. J. Barker. P. Morgan BAR, was part of a long-term preparation program for the next «America»'s Cup in 2017. He and Peter Birling took turns in the 2014 Extreme Series, testing different team members and selecting a crew that would be able to return the coveted Cup to the New Zealanders. At that time in Cardiff Dean was extremely collected, serious and very focused on the performance of the team and preparation for the Cup. And, of course, I was very interested to see and talk to Dean again after his dramatic departure from ETNZ.
And so we sit after the Royal Malta Yacht Club races in the bright sun, we are interrupted from time to time by members of other teams, coming to shake hands with Dean and congratulate him on the 2nd place in the fleet races and through the sounds of marina I have to listen carefully to every word of Dean - so unfamiliar to me his kiwi focus.
- Why did you decide to work for Team Nika?
- It's just to race! Even as a part of ETNZ, Jeremy and I decided that it was a good opportunity to participate in high quality races with a good team.
- And it wasn't weird for you to join the Russian team? You've never worked with the Russians before, have you?
- No, he didn't. But it was an easy decision for me because it's a good team and good people. Terry Hutchinson told me about the team and its owner and recommended them very well.
- And what do you think about «Nick's team now that you've won the Valletta Cup?»
- Oh, the team is doing great, we really improved our performance during the regatta, which is very good. We still have to work at speed, but we have significant improvements over the rest of the teams. I hope we will continue to work as successfully on our performance during this season.
- Tell me, is it a big difference - racing catamarans of AC72 or Extreme 40 class and racing single hull yachts?
- Yeah, that's a huge difference. It's been a long time since I've been wearing single hulls of the same design, and at first it was very difficult to restore skills. Usually everyone makes a lot of mistakes at first, but it's just a matter of time. It takes time to get used to another type of yacht, to racing in the fleet, and then you get used to it and start racing as usual.
- So you do prefer catamarans after all?
- Oh no, not at all, with such races as here in Valletta, with good wind, it was very interesting to race in the RC44 fleet.
- Say, boats are changing all the time, hulls design is constantly changing, there are new contours, hydrofoils, hard sails, etc. What do you think the sailing world will be like in 20 years? What do you think the sailing world will look like in 20 years?
- I think everything will be fine in the sailing world, and there will always be plenty of room for monotype racing. For racing, single boat design is very important. And, of course, there will be both single and multihull yachts.
- If they ask you how to become a good racer, where do you advise to start?
- Of course we have to start racing dinghies, small boats: Laser, 29er, 470, 49er. This is very important to understand everything that happens on a yacht: how the sails work, how the yacht behaves, what the balance is, etc.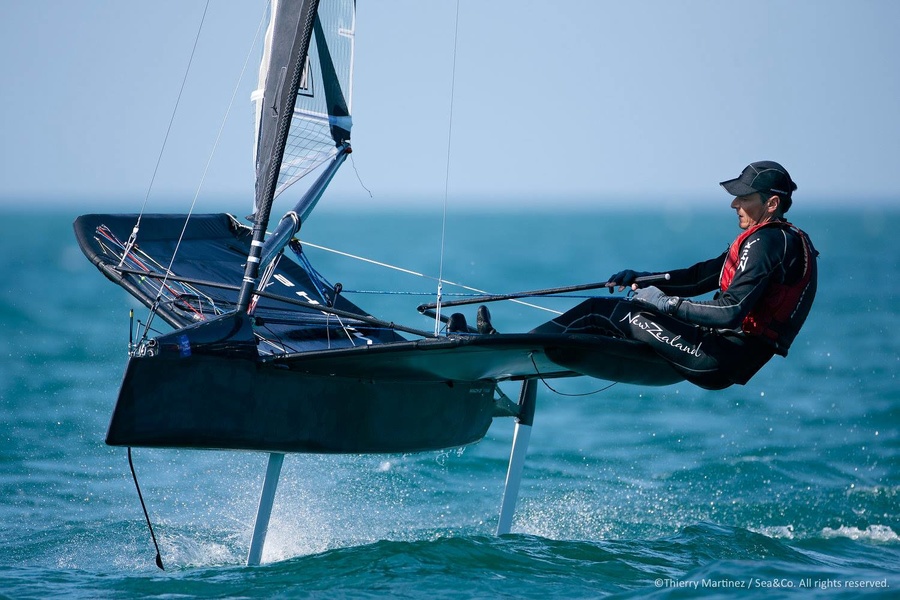 - It is a great pleasure! Last year I participated as a skipper and helmsman for Emirates Team New Zealand in the Extreme Sailing Series, but unfortunately I could not make it to the summer stage in St Petersburg, where I was replaced by Peter Birling.
- But maybe you'll still have a chance to come to us working with the Russian team? After all, Team Nika owner Vladimir Prosikhin is from St. Petersburg.
- Yes, that would be great, Vladimir is a wonderful person, he is very comfortable to race with, he is very focused on the race, he is focused on the result, he controls the boat perfectly and he enjoys racing, I like to be on board with him.
- They say when they read the news in New Zealand that you are now working for the Russian team, many New Zealanders decided that Team Nika is such a Russian team in the «America's Cup !»Tell me, is our team still very far from the Cup ?
- Yes, at the moment you have a long way to go, you need to grow a whole new generation of yachtsmen.
- I finally can't help but ask you the reason why I left ETNZ this February. Did it really happen, as they write, because of a problem with Team CEO Grant Dalton?
- Yes, I wasn't warned about the resignation, they just leaked information about the management's decision to throw me out of the skipper's seat in the news feeds.
This resignation wasn't exactly my decision, I didn't know anything and I heard about it from the news.
- You didn't even think it was a decision that could be made?
- No, I was just amazed.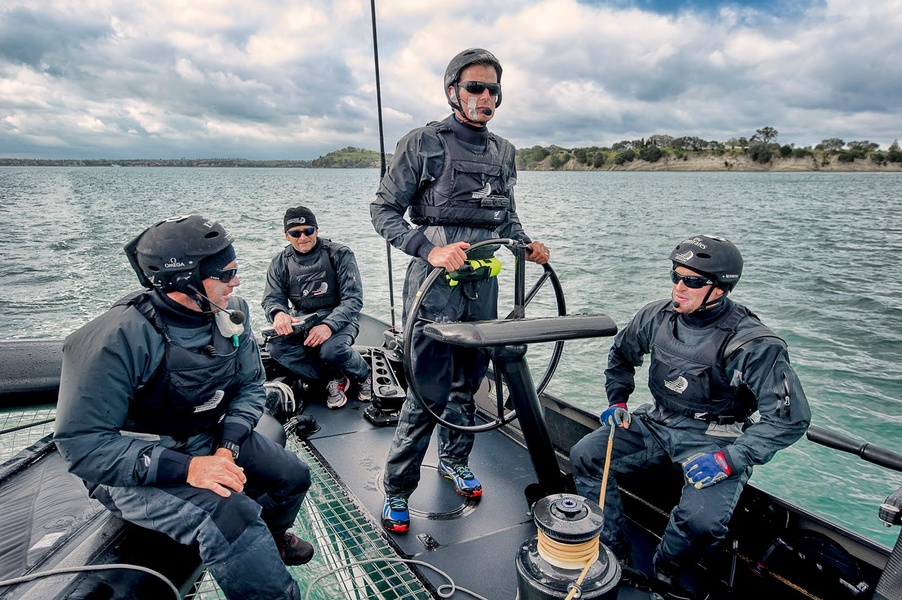 - Yeah, but after losing, Grant got mad that I told the truth about the day and everything. I also tried to attract stronger government agencies to the board of directors, many people didn't like it, in the end things didn't go as well as they wanted...
(Note: Lay day is a day of «rest» which in the final of last «America»'s Cup the Oracle Team USA took the New Zealanders with a score of 1:7 and during which the American yacht was improved and a new «flight»control system was put in place, after which the Oracle team unexpectedly started to fly» steadily «in the maneuvers and eventually won the Cup with a score of 9:8).
- Tell me, then, do you think that in the «America»'s Cup final, the Oracle team was cheating and the «flight»control system they put in place was not «purely mechanical, driven only by the physical efforts of the crew ?»Was their winnings dishonest?
- Yeah, it was a trick, it was an automatic control system.
For a lot of money, you can buy everything, and even luck, to suddenly learn to «fly». When you lose it's hard, but when it's not a fair game and you can't do anything, it's twice as hard.
- And how your attitude to losing has changed over that time. You're not in that much pain anymore?
- No, it's still very painful.
- What do you think of Peter Birling who replaced you as an ETNZ skipper?
- Peter is a very good racer, but he's a new man on the team and he has a lot to learn.
- Can Peter lead and lead the team?
- No. Peter may be the right helmsman to drive a yacht well in the next «America»'s Cup in 2017, but to build and rally a team you have to have strong leadership skills, which Peter does not.
- I know how important it was for you to be in the New Zealand team for the next «America's Cup» and to feel the support of the nation behind you. But if any other team now invites you to be a skipper for the America's Cup«», would you agree?
- I need to see what the possibilities are. The «America's Cup» remains my top priority. I would really like to participate in it, so if there is such an opportunity, if it is the right team and comfortable conditions, I will agree.
(Note: On May 21, 2015, SoftBank Team Japan, which recently entered the fight for the 35th «America»'s Cup, announced that Dean Barker has been confirmed as the team's skipper and CEO. Dean will continue to combine the preparation for the Cup, which will be held in 2017 with the position of Team Nika tactics this season).
- But what would it be like for you if you were on the team of another country to fight with your home team?
- Well, after all, you have to do the best job you can do, though of course it's going to be hard for me to fight against ETNZ.
My heart is always there, I've been with the team for 20 years, almost half my life, and I've been very devoted to it.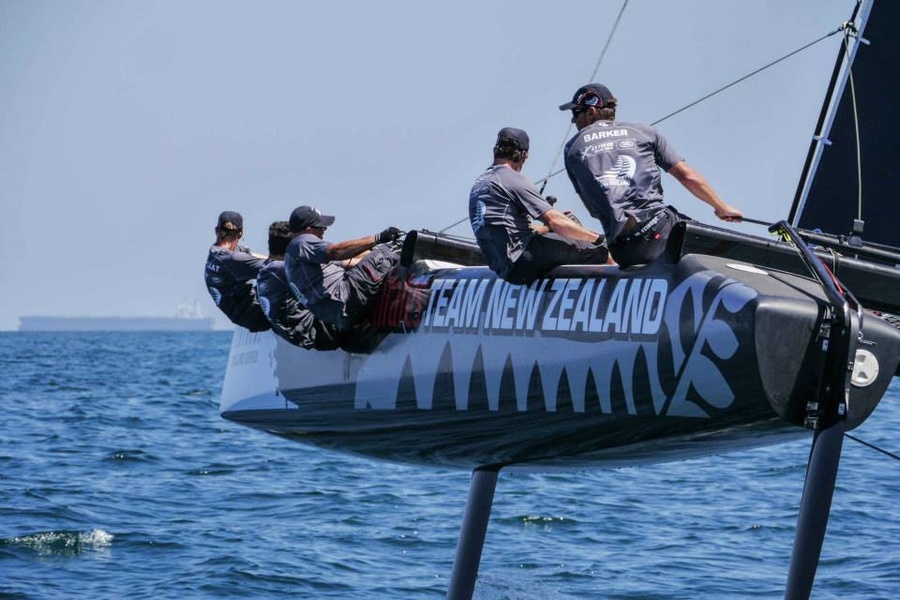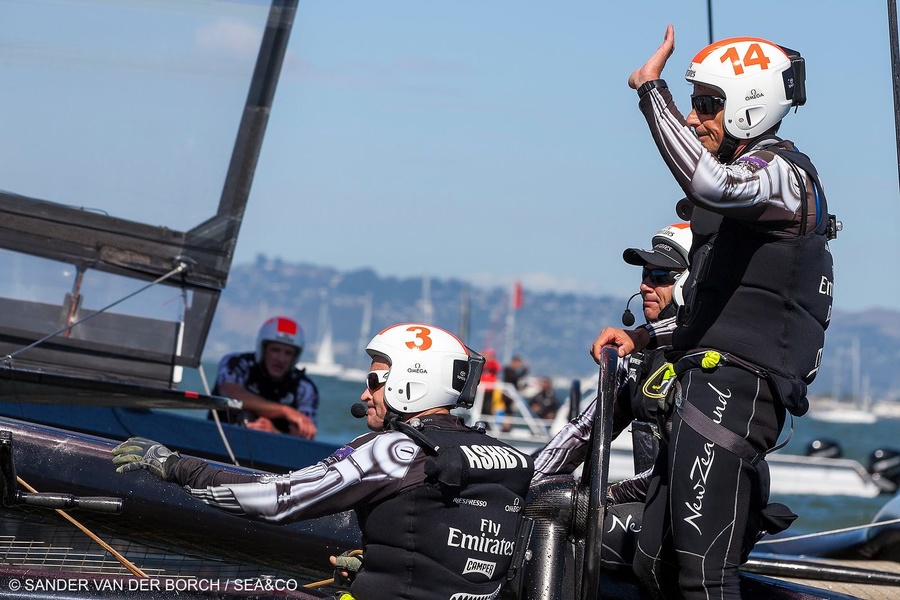 -
What are your racing plans
at the moment?
- I like racing this RC44 racing season with «Nick»'s team .
- Would you like to continue racing with «Nica» next season?
- Yes, of course, if Vladimir wants me to be with the team, I will gladly stay, we chased this Cup together very well. Second place in the fleet and third in the match-race is a great result for the beginning of the season.
- Okay, let's get a little distracted. What would your life be like if there were no sails with it? What would you do?
- I'd probably be a car driver, I've always loved car racing.
- So you drive fast, what's your car like?
- It's always very fast! I have a Chevy Camaro that I bought in San Francisco.
- If you chose from all the famous people on earth, who would you like to sail with?
- The most beautiful thing about yachting is that you always meet all sorts of new people, good people and you never know what will happen or who you will meet around the corner! That's what I love about it!
- And what would you do if you suddenly found out that you were going to die in a year?
- But I'm not going to die in a year! Well, if only to imagine... I'd spend that time with my family, that's the most important thing for me. (Note: Dean, by the way, has a beautiful wife and four children - three daughters and a son.)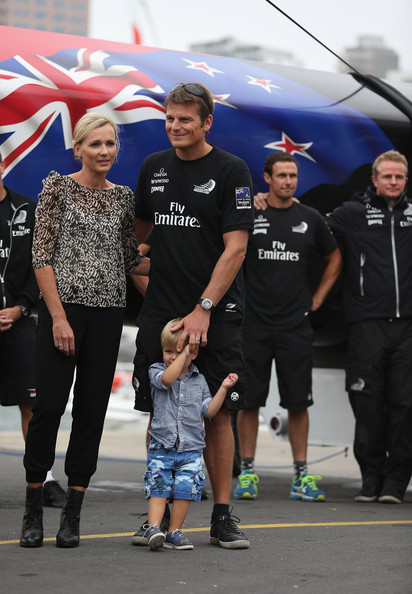 - So love means a lot in your life?
- Yes, it means a lot, that's the most important thing because a person really needs the balance and support that love gives him, especially when there are problems in life.
- Do you have a main dream, of course, besides winning the «America's Cup?»
- Yes, I'd like to continue to enjoy sailing and keep chasing, I'm still young enough to do that! (Note: Dean turned 43 in April)
- What is the first and most important achievement in your life that you remember the most?
- The main thing for me was winning as a helmsman in the last 5th «America»'s Cup race in 2000, when New Zealand successfully defended the 1995 Russell Cootes and Peter Blake Cup. I still remember that day.
- I understand of course that living in Auckland, which is also called the City of Sails, it's hard not to become a yachtsman, but how did you become a professional racer, because your family does a very different thing?
- Well, I started sailing since I was a kid, I started racing and competing and when I had the chance to switch to racing, I did it.
- Are your relatives still waiting for you to take over the family business?
- Maybe. I like what they do. (Note: Dean Ray Barker's father is a multimillionaire and owner of New Zealand's famous Barkers Clothing, Mandy's wife also owns her own fashion brand.)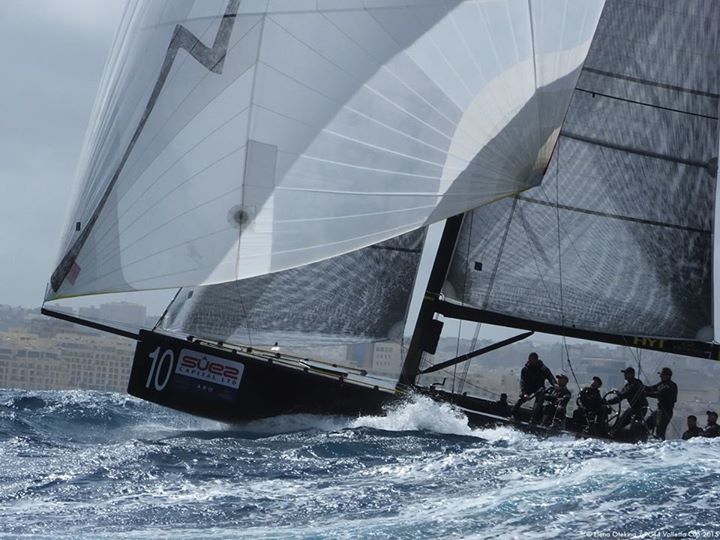 - You said you'd prefer the match race to any other race. Why is that?
- It's very difficult and interesting: you must always anticipate the next step of the opponent, keep in your head a 3D picture of everything that happens at a distance and constantly think about what will happen next.
- What is the best place on earth?
-My house. I am happy to live in New Zealand, we have so many beautiful places!
- And how do you rest? How do you spend your family vacation, where do you go?
- We go out to sea, but not sailing, but sailing on a big motor yacht with enough room for the whole family.
- Do you have a skipper's license to operate a sailing yacht?
- No. So I can't charter a yacht somewhere in Europe.
I remember there was such a funny story with Chris Nicholson (Team Vestas Wind skipper in this year's Volvo Ocean Race). He once won a regatta where the prize was to charter a sailing yacht somewhere in Turkey, I think, and eventually the charter company turned him down because Chris had no boat rights!
- Do you have time to read? What is your favorite writer?
- Of course, I don't have time to read at all now, but I used to like John Grisham.
- What's your perfect day, just one beautiful day?
- I'd spend the morning with my family and then go out to sea, sailing.