In anticipation of the 35th «America»'s Cup, which starts in Bermuda on May 26th, the New Zealand newspaper NZ Herald published the America's Cup« Guide for Hitters».
There are 10 days left until the 35th «America»'s Cup. Ten, Carl!
Yeah, I know what you're thinking. Yeah, this stupid thing has happened 34 times before. Cause you're a heater. And that's okay. There's a place for everyone in the ocean of antipathy. Yeah, you can't just ignore these fast catamarans. And you certainly can't turn a blind eye to the privileged kids who fly them on a course set around an island known for two things: shorts, favorite fat Americans, and planes going missing.
Anyway, the «America»'s Cup is something of a year 1995, right?
Like one of the things forever forgotten in a dusty box on a country house mezzanine, along with a poisonous yellow cassette band «Hands Up» and an album of Turbo chewing gum inserts.
We can't ignore your feelings. So under a lot of pressure, we are publishing this «America»'s Cup of Hitters guide.
1. Russell Coates, director of America's Cup Event Authority...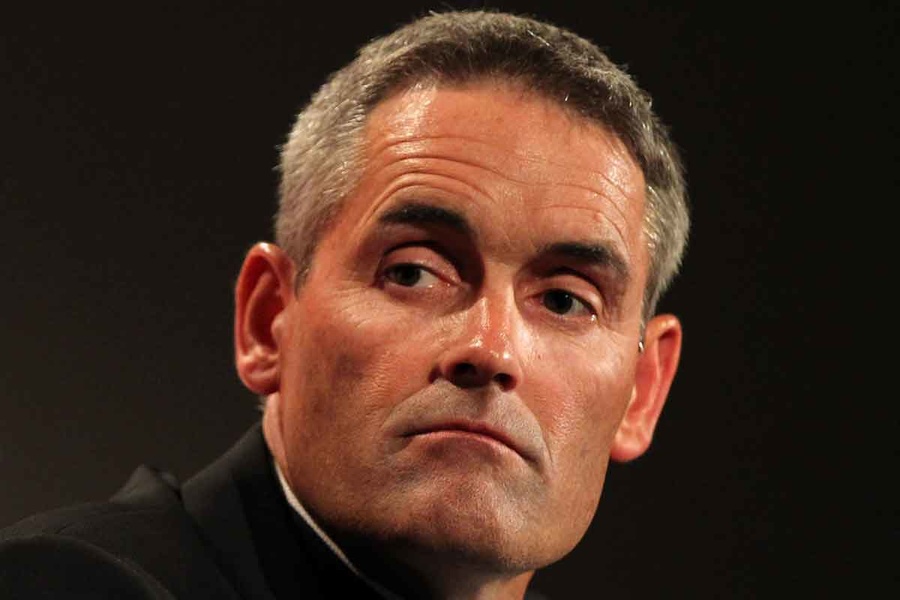 He's so vain, he probably thinks that column's about him.
2. Oracle Team USA
It is believed that yachting is a sport for the mega-rich and their winter friends in Saint-Tropez. But that's a blatant lie. Oracle Team USA owner Lawrence «Luzz» Ellison's fortune is only 43.6 billion dollars.
Seventh place on the Forbes list is probably as annoying as a tabasco sauce caught in the eye.
Actually, we're all Bill Gates fans here.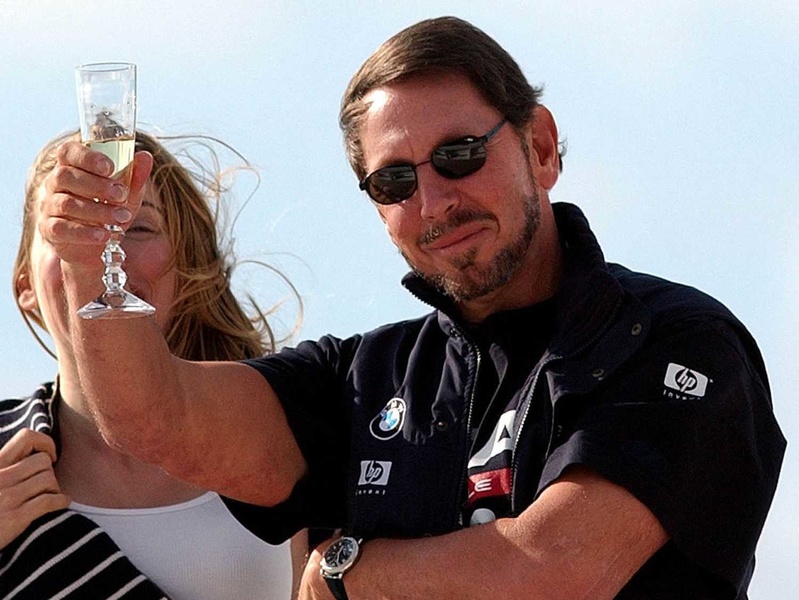 3. Team New Zealand
Oh, please! Oh, again! This country needs schools and hospitals (as well as roads, suburban railways, clean rivers, pest-free forests, renewable energy and artisans), not a bloody America»'s Cup «campaign that will end in total disappointment.
Did you know that the government money that was supposed to go to build the bridges ($5 million!) was spent on a mysterious payment to that poor Blair Tuke and Peter Burling who suffered in that fun Volkswagen commercial?
And in general, what scare Team NZ is New Zealand from? They are sponsored by an airline based in Dubai and partially financed by the Swiss-Italian Matteo de Nora, whose family runs a fuel cell empire.
We don't even know what a fuel cell is. De Nora's condition is estimated at $280 million, so Larry can have it working on the packages.
*The Volkswagen video featuring New Zealand Olympic yachtsmen Blair Tuck and Peter Burling was taken off rotation on local television after accusations that it advertised physically dangerous acts. You can watch it here.
4. Ben Ainslie Racing
LOL, after 166 years of fruitless attempts, Britain still hopes to win the «America»'s Cup. This time, Sir Ben Ainsley, the greatest sailor of the monarchy since Viscount Nelson, has been commissioned to accept the challenge.
The four-time Olympic champion is so impressed that he named the team after himself.
It's like he's the spirit of the time. Even Sir Thomas Lipton, who invented iced tea and fought five times for the «America's Cup» on Shamrock's increasingly useless boats, has not slipped to that level.
Britain's destiny rests on the calm shoulders of Ben, who once dug out of his boat, swam up to the TV crew's boat, won a short skirmish, and dived back into the ocean before returning to his Finnish drone.
And the other day, Ben's taking his boat to the dock.

5. Team Japan
Team Japan, without you in the rib, you are just Team NZ model 2013.
You are an obedient toy in the hands of Jimmy Spithill. You're a little hard to take seriously. Well, at least Dean (Barker, Team Japan Skipper) is back in line and filling the news columns with his colorful quotes.
6. Groupama Team France
Ah, France, with its long experience of losing sailing races. Expect this team to be popular with locals and restaurateurs.
7. Artemis
The toy of another billionaire, this time Swedish commodity producer Torbjon Tornquist, who entered the «America»'s Cup, with about $2.1 billion in Swiss bank accounts.
Apart from surfing, Ace of Base and Ikea instructions, the Swedes have done nothing to annoy the rest of the world, and Artemis also seems to have a good chance of going through this regatta without insulting anyone's feelings.
If you don't show special vigilance, you may not even notice that this team is there.
8. Hamilton Island Yacht Club
It's something with something. The rules of the current Cup were made by its Oracle holders, and this club came out of the azure waters of Whitsunday Island as a contender.
But the HIYC won't return the America's Cup to Australia because of a little technical difficulty: they're not going to Bermuda at all, as they left the competition a few weeks after the new protocol came into effect, which they forced all the real Cup contenders to sign.
However, as we were whispered in the ear, many organizations with links to Bermuda do not actually spend much time there.
9. Bermuda .
We have already mentioned the notorious shorts and the Triangle, and hinted at the role of Bermuda in reconciling the balance sheet accounts of some of the most sophisticated corporations in the world (Bermuda, as they write, saved from taxes 2 billion dollars Google only in 2011). But what else do we know about the tiny British territory, which is about 1000 km east of North Carolina? That's how much (it's where you put your thumb and forefinger together).
10. Format .
These six teams have actually been racing with each other for the past couple of years, racing in many different ports such as Portsmouth, Chicago, Muscat, Toulon, New York and Fukuoka. Yeah, they've been to almost everywhere there's water except Oakland, the city of sails. That would be a lesson for us.
After all these worries, Ben Ainsley leads with 512 points, followed in descending order by Oracle (493), Team NZ (485), Artemis (466), Japan (460) and France (419).
Using a sophisticated algorithm first conceived by the great Diaphante, known in narrow circles as the Aegean sailor, and later popularized by John Nash in the Mind»«Games, all these points will be reduced to the following: two for Ben, one for Oracle.
If you think too much money and effort has been spent on these three points, let me remind you: even if Allison spent all year sitting on his pants fixing an old bike and watching TV shows, it would be enough to buy the whole America's Cup with giblets, and the next one and the next one after it...
11. Boats.
Fast floats, paid for by the abovementioned thick sums.
The rule of thumb is that the fastest boat will win, whether Jimmy Spithill or Jimmy Hendricks' ghost is at the helm.
12. Jimmy Spithill.
A small Australian winner grew up in a house on the outskirts of Sydney, building his boat from two sheets of corrugated iron, two twigs of eucalyptus and a roll of packing rope. On this boat, he defeated the best sailors that private schools in Australia could offer, and so the legend was born.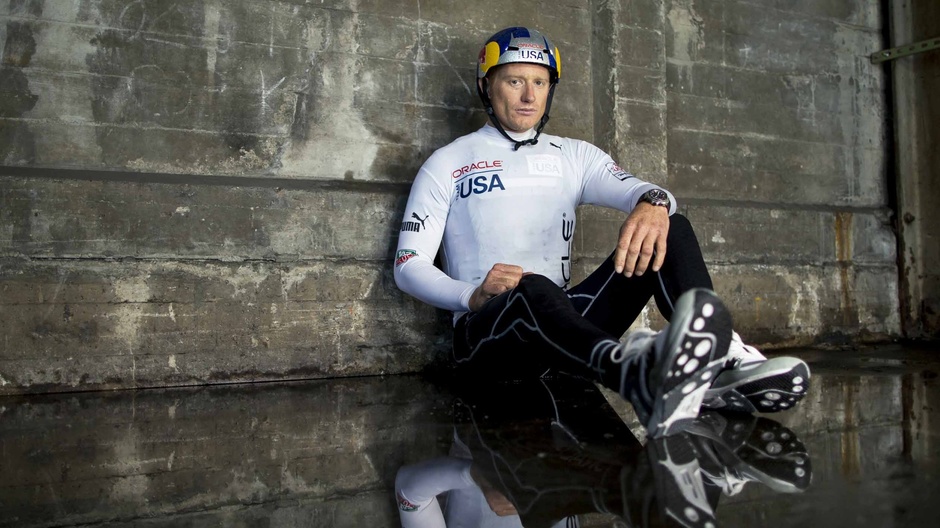 13. Grant Dalton.
Everything that happens is literally his fault.