The beach of the Peter and Paul Fortress has been filled with people since the morning. The scorching sun and a light moderate breeze allowed for eight exciting races.
Team from Oman The Wave, Muscat has strengthened its leadership and is now ahead of its closest rival, the Red Bull Sailing Team, by more than 20 points. The Italians, who played confidently today, breathe into the red bulls' back, losing only 1 point. The other Omani team, who came first twice, is in fourth place. And the Danes are closing the top five.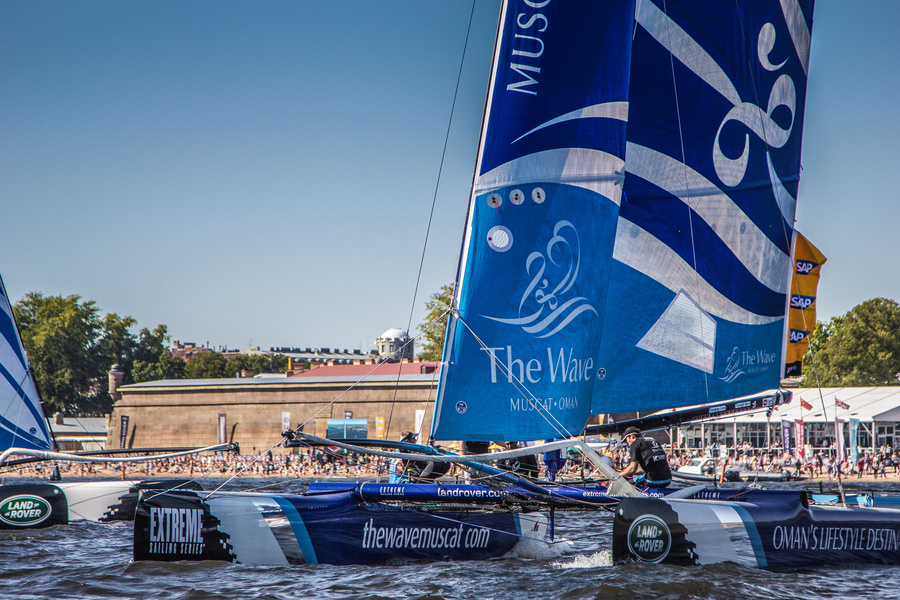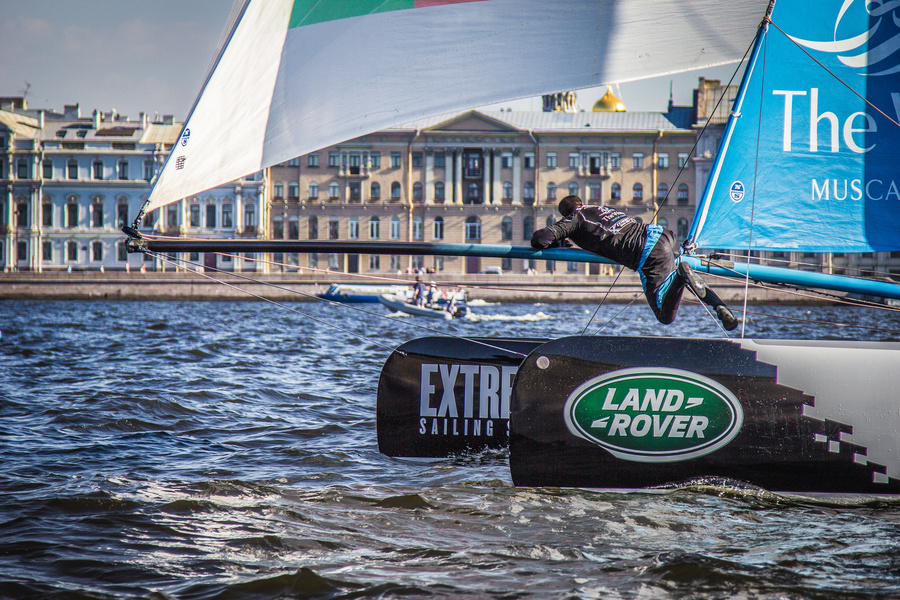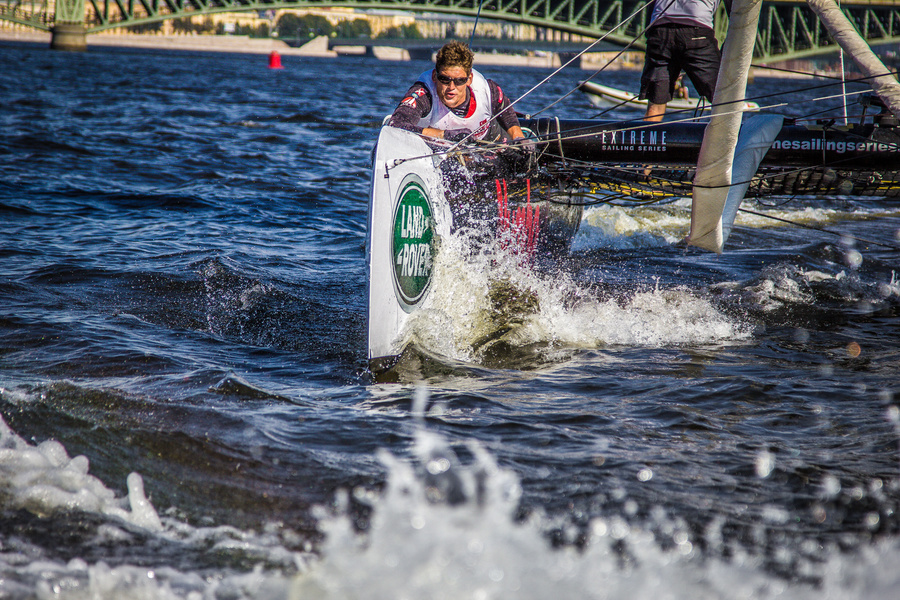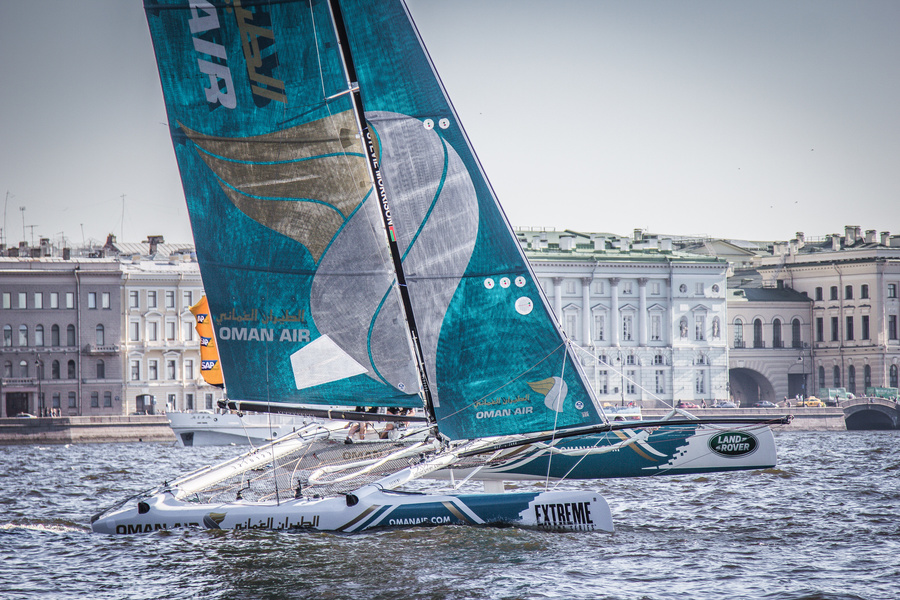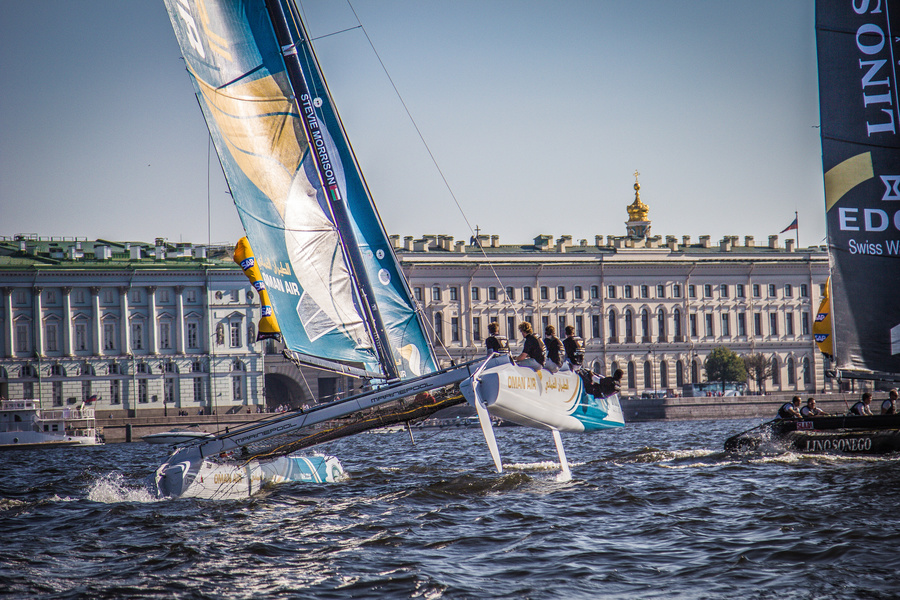 The Russian team did not have a good day, becoming the seventh in the overall standings.
But this unfortunate situation did not affect the mood of the guys: still, at home and the walls help.
And Peter's fans enthusiastically supported their team not only from the shore with applause, but also from the air helicopters carrying the national flag.
We talked to the leader of the Gazprom Sailing Team, Igor Lisovenko:
- What are your impressions of today's race?
- Not a good day: three times in a row we were the last to come.
- If you compare it with Hamburg, what is the difference between the current stage?
- Despite the good results, we had a difficult day there too. On the whole, all teams are in equal conditions here, but with low wind the flow of about 4 knots is very difficult.
- Who is your idol in the sailing world?
- Ben Ainsley.
There's one more racing day left. The wind promises to be enough to hold all the planned races. The intrigue is kept and the position in the league table can change at any time.