The fleet was divided into three different groups. I personally would have chosen Dongfeng or Mapfre as a potential winner - they are better trained and have experience in the previous race. Besides, they showed themselves well on Leg Zero. Of these two, Mapfre has probably a stronger line-up.
They have Brunel breathing down their necks with a few good men in the line-up and very experienced Bowie Becking and Capey (navigator Andrew Cape) at the head, but they haven't had much training. Next comes AkzoNobel, who all last year looked quite disorganized. However, they have Jules Salter as a navigator and three times winner Brad Jackson, so they will fight.
Then we have Vestas who are under-resourced and under-prepared, but they have good sailors such as SiFi (Simon Fisher, the previous VOR was Abu Dhabi navigator in conjunction with Ian himself), Simon Harley, Phil Dana, Charlie Enright.
The next number is Turn the Tide on Plastic and Scallywag - both teams got together very late, both have very little experience. These new teams may find themselves in a survival situation.
If you rank the teams according to the number of trainings they have had, you will not get the winner wrong. This logic was confirmed in Leg Zero. The real question is: can teams that are lagging behind learn fast enough to level out the lack of practice and affect the overall race result?
Short dossier for the Volvo Ocean Race 2017-18:
Team AkzoNobel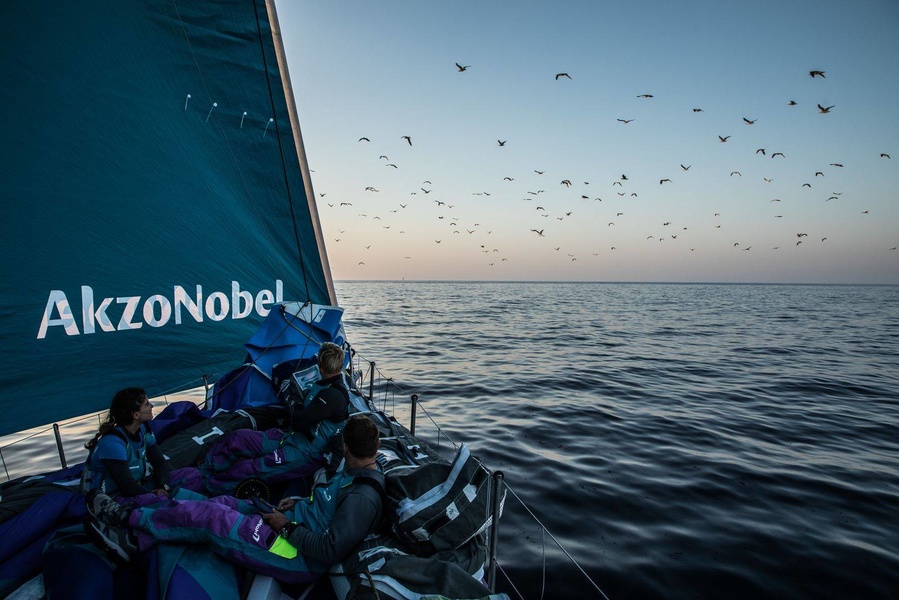 This is Simeon Tienpont's first experience as a skipper, although the Dutchman participated in VOR twice. The first time more than ten years ago as part of ABN Amro 2, the second time as part of the infamous Team Vestas Wind in the previous round of the world. The composition of AkzoNobel is reinforced by British navigator Jules Salter and three-time VOR winner Brad Jackson, who took part in the round the world seven times. The 2016 Olympic champion in the 49erFX class, Martin Grael, is one of the most talented newcomers on board.
Dongfeng Race Team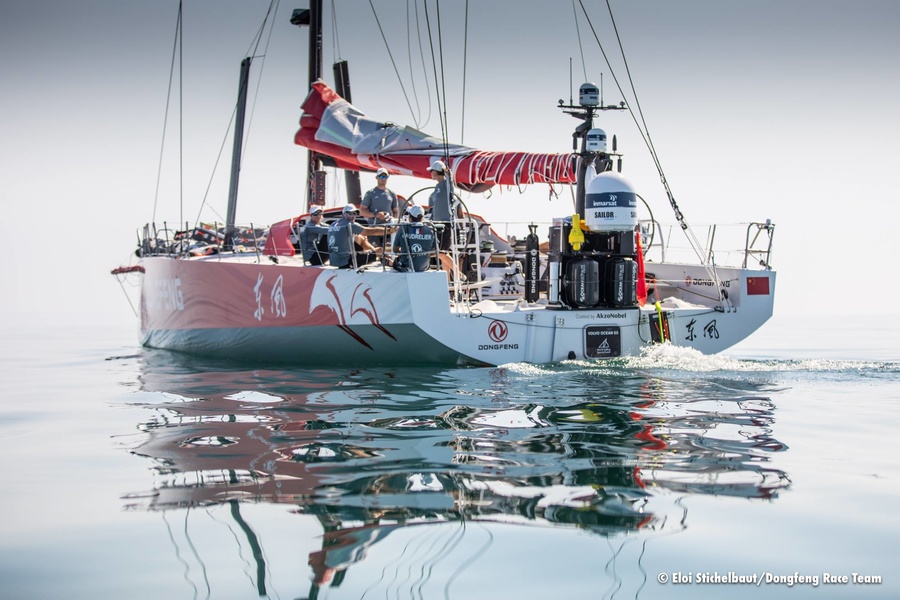 Dongfeng surprised everyone in the previous race. A group of French veterans, led by skipper Charles Codrellier and navigator Pascal Bidegorry, managed to bring a team of several Chinese athletes who have never competed in an offshore race to the top of the rankings. Three of them - under the nicknames «Black», «Horace» and «Wolf» - are now part of Dongfeng, still led by Codrellier and Bidegorri.
Mapfre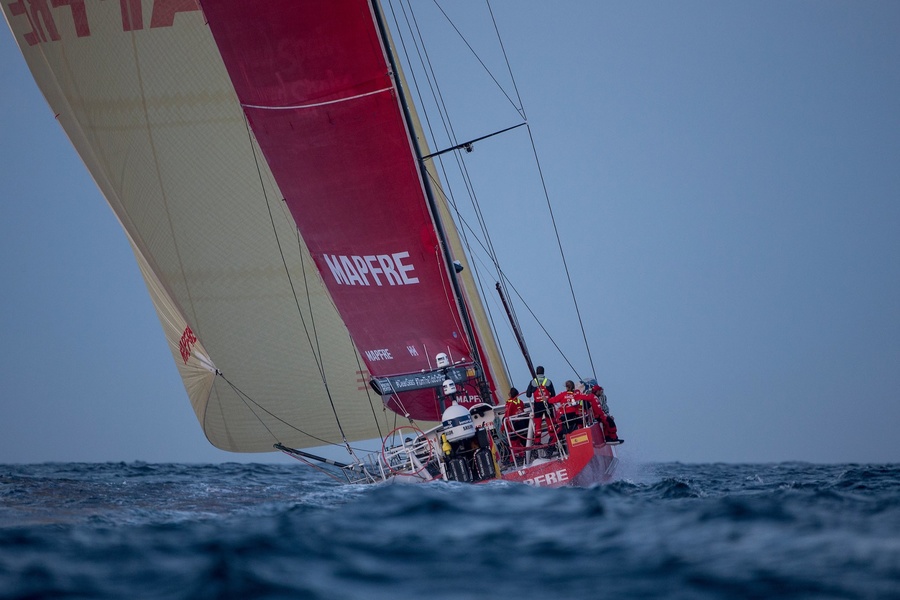 Habi Fernandez has been waiting a long time for his stellar hour. The two-time Olympic medallist in the 49er class has first established himself as one of the most valuable team players in the Volvo Ocean Race, and now leads a strong team that includes British Rob Greenhalgh and Joan Vila. Kiwi Blair Tuck, who has never participated in an offshore regatta, aims to make a hat trick unprecedented in sailing: with an Olympic gold medal and an «America»'s Cup win behind his shoulders, he will also have the title of VOR champion in Mapfre. Will this make him the most successful yachtsman of all time?
Vestas 11th Hour Racing.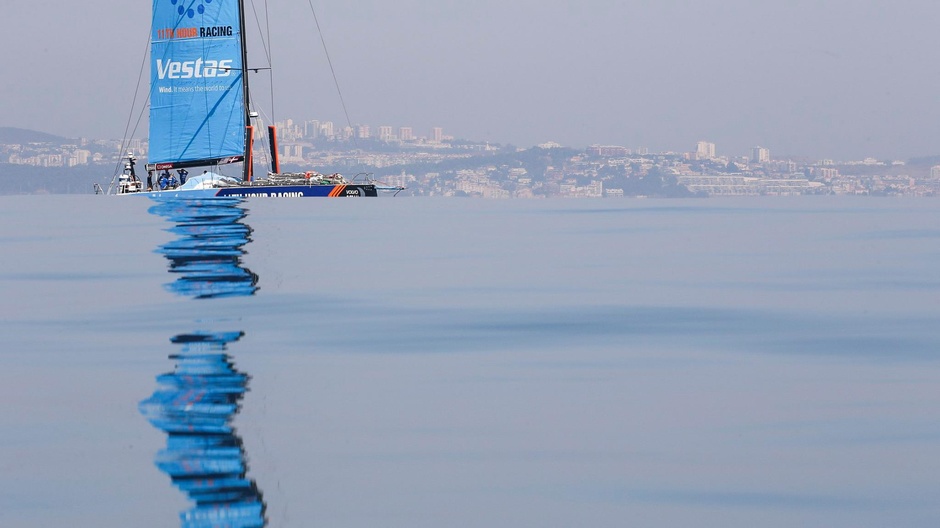 Charlie Enright and Mark Tovill have built a strong team for the Vestas 11th Hour Racing. They have British VOR 2014-15 champion Simon Fisher as navigator and other winners of previous editions of the round the world such as Damian Foxale (Ireland), Phil Harmer (Australia) and Tony Matter (New Zealand). British Olympic yachtswoman Hannah Diamond and reigning 49er world champion Ian May Hansen will be on their first offshore adventure.
Sun HungKai/Scallywag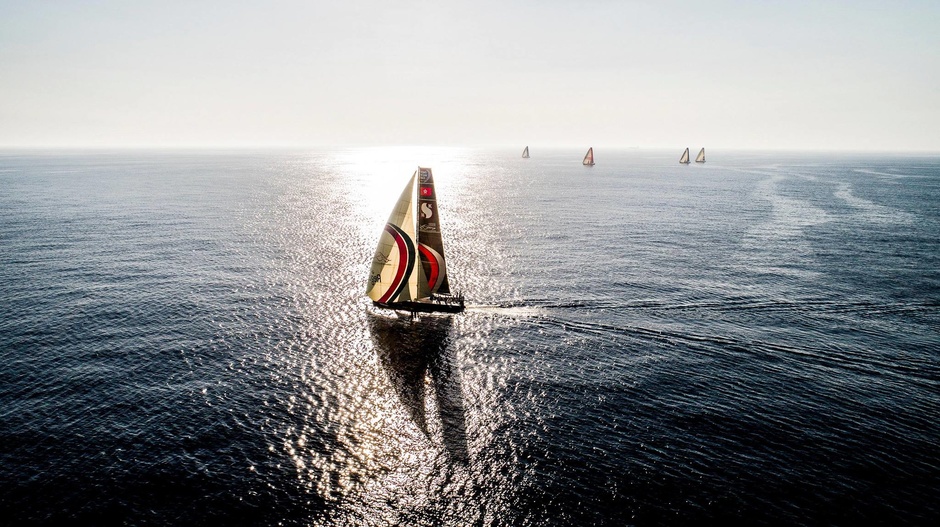 This team, which has a lot of experience in racing together, and its leader David Witt has a reputation for being used to chop off the shoulder. The Australian has returned to the race after a 20-year gap (he participated in the VOR as part of Innovation Kvaerner) and although his team is not considered a favourite of the current regatta, there are several talented yachtsmen, including British navigator Steve Hale and young Australian Luke Parkinson. Originally Scallywag was positioned as an exceptional men's team, but in the end it included Olympic athlete Annemieke Bass.
Turn the Tide on Plastic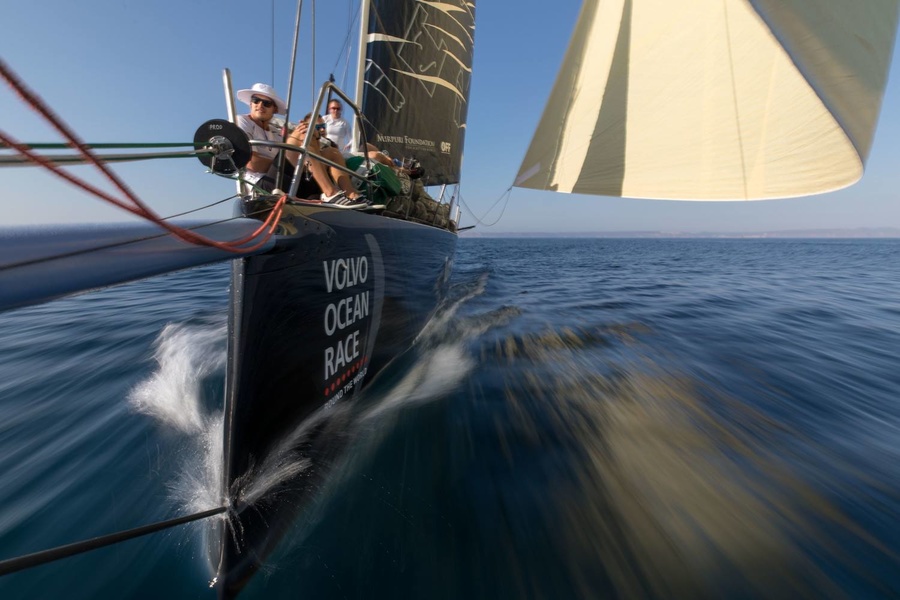 Turn the Tide on Plastic is a mixed, youth-oriented team with a strong environmental focus, led by British Dee Caffari. Caffari made the team 50 percent male and 50 percent female. Most team members are under 30. Interesting figures on the team include Irishman Annalise Murphy, who won a silver medal at the Rio Olympics, and Briton Bleddin Mon, who played in the Land Rover BAR in the «America»'s Cup. This is both the first offshore regatta. Late in the day, experienced ocean racers Nicholas Lunwen and Brian Thompson joined the team.
Team Brunel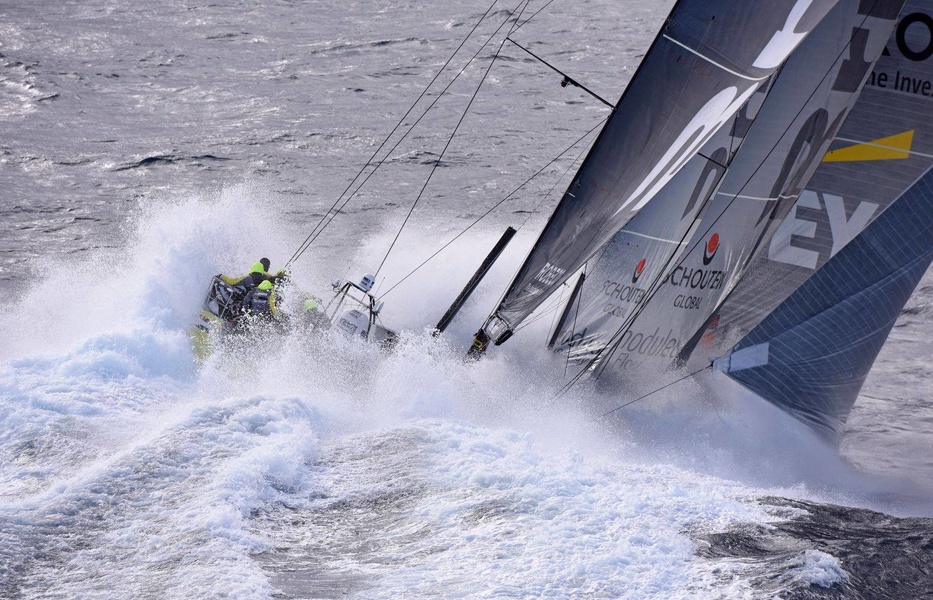 No one has wrapped more miles in the Volvo Ocean Race than Bowie Becking, skipper of Brunel. Seven times he's been around the world, but so far first place has eluded him. The 54-year-old Becking is going around the world with another VOR veteran, the Australian Andrew Cape. They are joined by Annie Lash, who played for Team SCA in 2014-15 and Peter Birling, hoping for the same brilliant hat trick as his colleague Blair Tuck.