«She has turned the trials she has had to face into an opportunity»," said her adopted son Alex about Hilary Lister.
When she was 15, Hilary sat down on a train station platform because her legs hurt, she couldn't stand. She never got up again - Hilary was diagnosed with sympathetic reflex dystrophy: her limbs gradually lost mobility.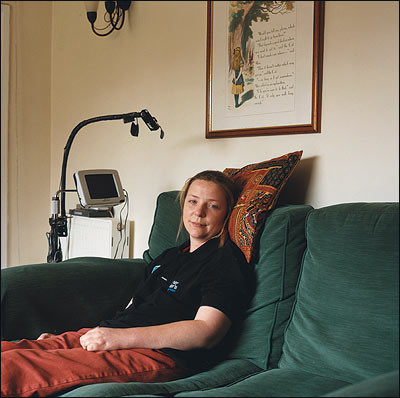 At 21, she took her exams at Oxford under morphine. While working on her PhD in biochemistry at Oxford University's laboratory, Hilary had to make constant efforts not to drop sample flasks. But one day it happened - three years of work and test tubes with content of 12 thousand pounds slipped out of her hands. She never came back to the lab again.
By the age of 27, only facial and neck muscles had retained their mobility. She was ready to die on her own.
«My reasoning was: Should I take a seat on the sofa? And I came to the conclusion that you shouldn't. I decided that if my condition got any worse, I would kill myself. It was a decision that both of us, me and my husband, knew about. I would just stop taking my pills».
In September 2003, a friend took Hilary chained to a wheelchair for a lake cruise under sail. She fell in love with sailing at first sight.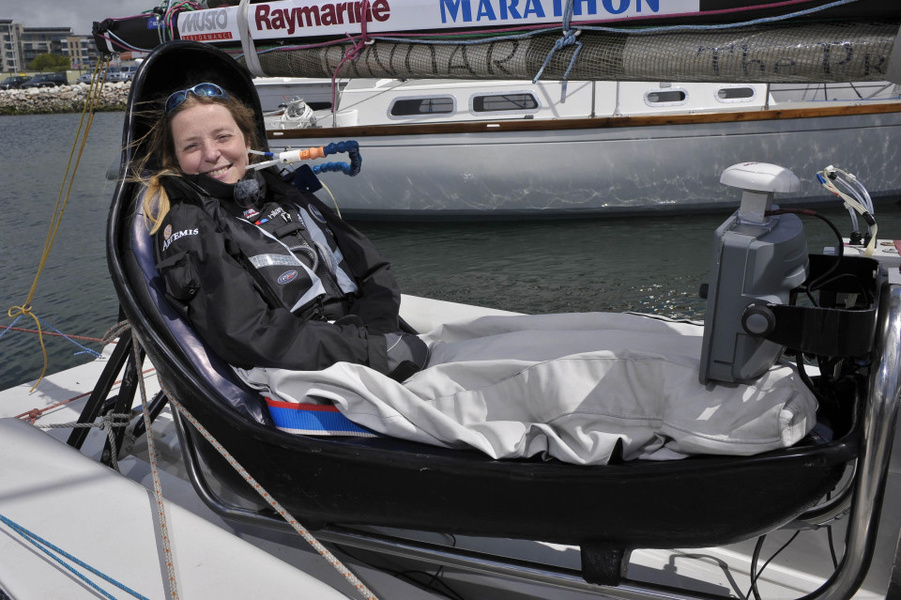 In '05, Hilary Lister crossed... The English Channel on a specially equipped «Soling».

She controlled her boat's breathing with the help of three tubes and a system that reacted to pressure changes in them.
In 2007 Hilary circled the Isle of Wight and in 2009 she walked around the UK.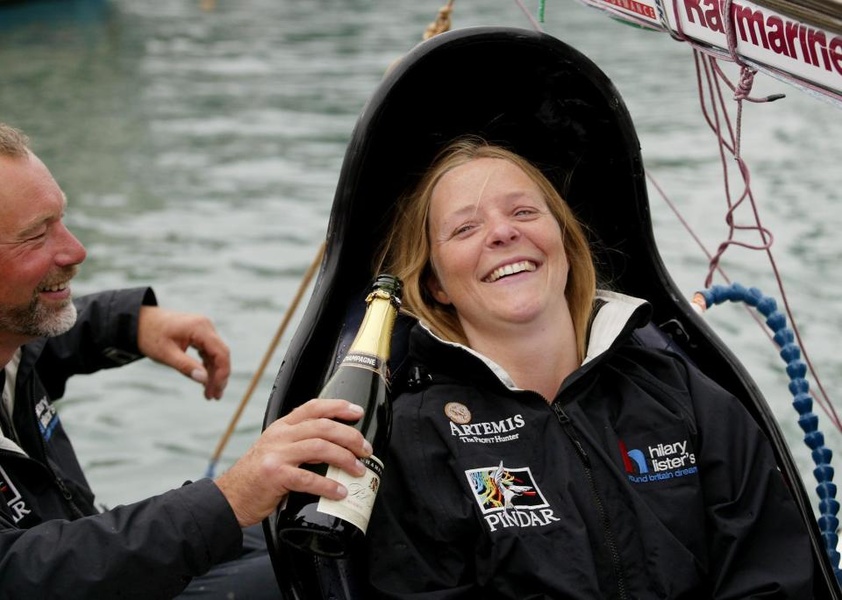 In 2014, Hilary Lister made her first offshore voyage, crossing the Arabian Sea from Mumbai to Muscat, doing 1,500 miles aboard the 28-foot Dragonfly trimaran. The trimaran was equipped with reversible winches which allowed Lister to make a turn with the same «breathing» and breathing system at once rather than in a few small steps as on her previous yachts.
«No exaggeration, sailing saved my life. I began to think that maybe I wasn't taking my place on my couch for nothing while someone could get me out of there on the water. I said to myself, "Oh, God, I think I have a reason to live».
In 2016, after a series of surgeries, Hilary Lister's arms partially recovered. It was a real miracle: she could pet the dog or bring cookies to her mouth. Recently, however, her condition has deteriorated. On Sunday, August 19, Hilary Lister was gone. She was 46 years old.