Fishing hooks, twine, Scotch, Bible book, blue shower curtain (tarpaulin replacement), blanket, homemade fish dryer, small supply of fresh water, food and grape juice. Driver's license. These things are everything a resident of Anchorage (Alaska, USA) took with him on a 2.44-meter boat to sail across the Pacific Ocean.
It would seem that a large 46-year-old man almost 1.9 m tall could try his hand as captain «of a yacht -»«» which is only 10 cm taller than a child's Optimist - «just for» fun in the city pond.

But John Martin III was more than serious when he took his ship from «Anchorage» to distant China in July 2018.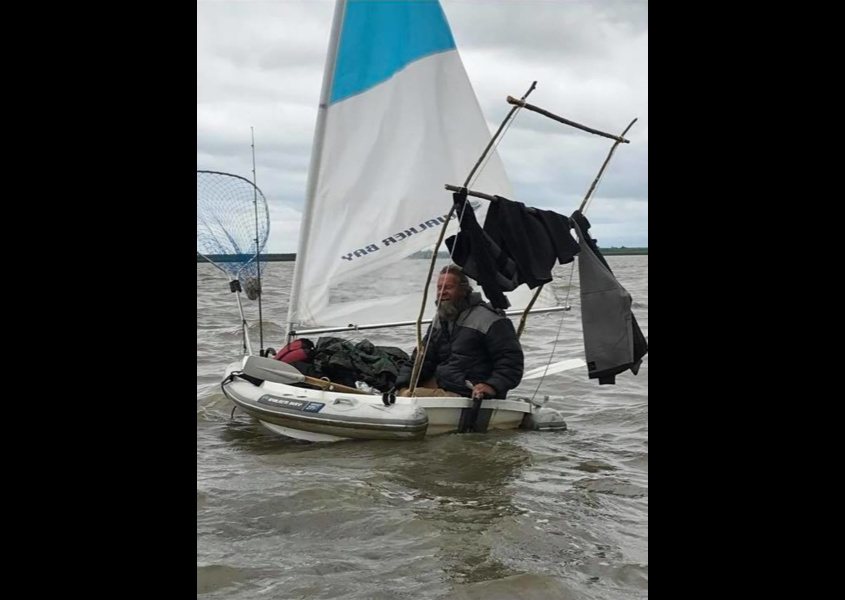 The American rafted down the Yukon River and walked safely westward across the Bering Sea for 11 days. But luck could not last forever, and on the 12th day the wind rumbled, and the currents carried Martin not towards the coveted southwest, but north. Three days later, on 1 August, the man, ruling his boat through the mist, still managed to reach the big land. By that time, the calm was replaced by a storm, and the traveler himself suffered greatly from thirst and dreamed of getting fresh water.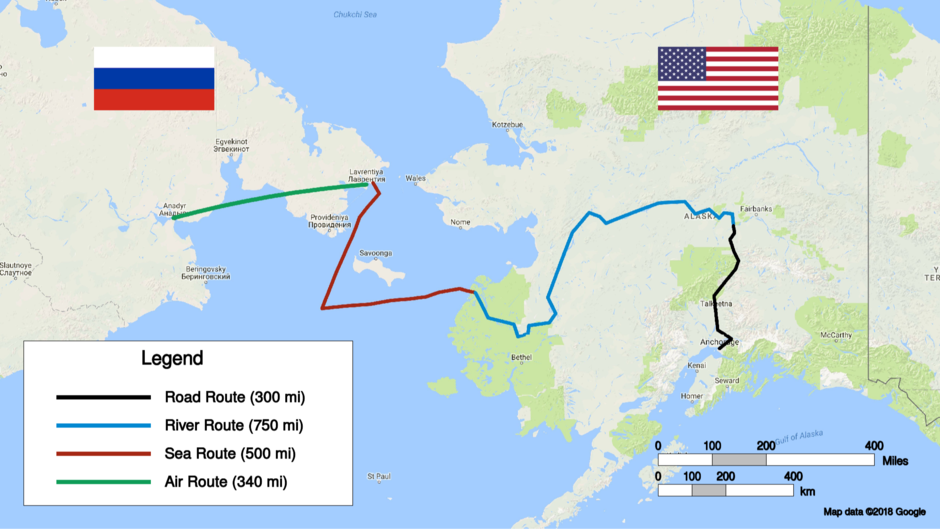 «I'm soaked, frozen, and stuck on the beach until the weather calms down. When I saw some half-destroyed abandoned carriages on the cliff, I decided to go and see if they could be used as a shelter. Climbing up the hill, I saw the half-destroyed remains of the settlement, and closer to the top, several buildings that had not yet collapsed and seem to have even been repaired. As I got closer, I smelled smoked fish - a sure sign that people lived here," Martin»said later in his blog.
It turned out that he had been taken to the Chukchi Cape Nombi. The locals fed and warmed the American, and then called the border guard. Martin was taken by boat to the nearest large settlement - Lavrentiya settlement, and from there by plane to the administrative center of the region - Anadyr. In Anadyr, an American and lived almost until the end of December.
Romantic or crazy?
It would seem that all of the above is a rather ordinary story of an Alaskan urban madman.
«Some consider him an extremely religious man who has placed himself in the hands of God. Others - an incredibly lucky man who is provoked by hallucinations at risk -»wrote journalists from Anchourage Daily News after talking to Martin's friends.
However, this man, who wanted to get to China, moved very noble feelings. According to him, he wanted to be reunited with his wife and son living in Guangzhou province, with whom he had been separated since 2007. According to him, he was pushed into such a risky journey by the feeling of despair.
In China, Martin lived on a business visa, trying to establish the production of souvenirs with Alaska symbols. The man was forced to leave the country almost immediately after the birth of his son: the American accumulated a huge debt of alimony for three children from his first marriage, and the U.S. authorities canceled his foreign passport.
Martin's attempt to improve his financial affairs back in Alaska turned out to be a disaster. Debts continued to grow like a snowball, and soon the man found himself on the street.
For several years he not only survived on his own, but also fought for the rights of the homeless in Anchorage. Thanks to his silent protests (the man just sat down at the local city hall, even without making any special signs) Martin became a kind of urban celebrity.
In 2011, inspired by stories of Alaska Native people migrating on foot from Asia to these lands in ancient times, as well as information that even today you can cross the Bering Strait on ice in especially cold winters, the man decided to try it again.

He took only a six-month-old dog with him. Martin was going to eat what he would find in the forest or what kind people would give him. Having walked about 80 km (most of it barefoot), the man was forced to return to Anchorage: he hurt his leg and, more importantly, he realized that he had chosen the wrong season to travel around Lake Iliamna, without which he could not do without.
Less romantic is the story of knowing Martin's past. He simply couldn't move his family from China because he has been in prison for raping his 15-year-old foster daughter since the mid-90s. Of course, no shameful stigma was put on his shoulder, but in the XXI century it is no longer necessary.
Already after his return to the USA from China, in 2014, Martin was several times accused of the death of his friend. The girl died in a car accident, and the man was then driving and was supposedly drunk. True, the jury was never able to make a decision. The case was dismissed.
Return to Homeland from Russia
During his months in Russia in 2018, Martin also had to get to know the Russian judiciary, which never ceased to amaze him. The man was accused of illegally crossing the border. Since he did not have a foreign passport or visa, he had no right to stay in Russia. But during the trial it turned out that it was also impossible to deport an American from the country to his home country.
«If I have to go, let me go!»- Martin asked the Russian authorities after one of his regular court sessions.
Months passed, appeals and hearings alternated, but this did not add clarity to the case. However, all this time the man lived quite comfortably: first he was examined at the regional hospital (where he stayed for 3.5 «»months), then he was allowed to move freely around Anadyr. Although the border guard and police continued to follow Martin at the edge of his eye, he was able to communicate with locals, give interviews, and even help the local English study group.
At one point, Martin was offered to come home for his money (which he did not have). He wanted to sell his boat for 100 thousand rubles to get money for tickets to Vladivostok, but it did not work out.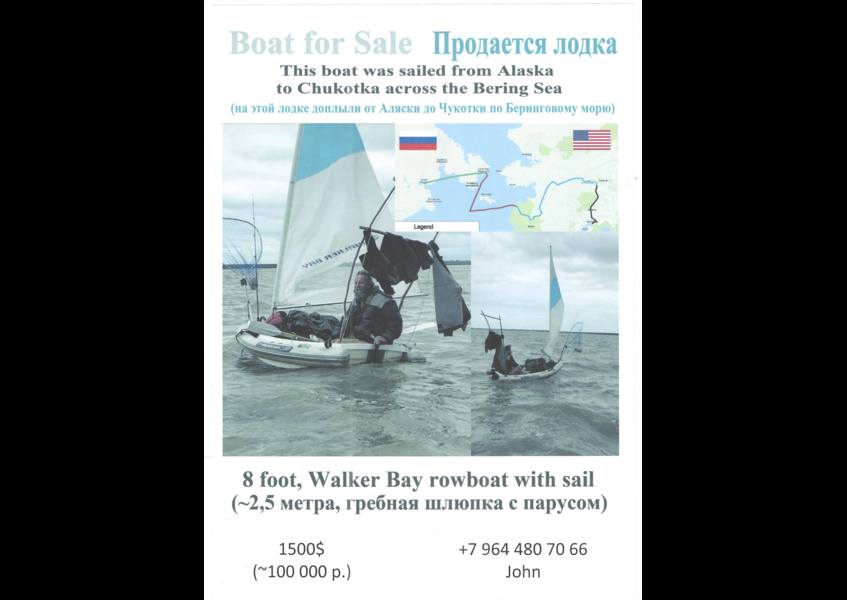 Before the man was finally sent to Moscow on December 20 to return from there to the USA, Martin handed the ship over to the local museum.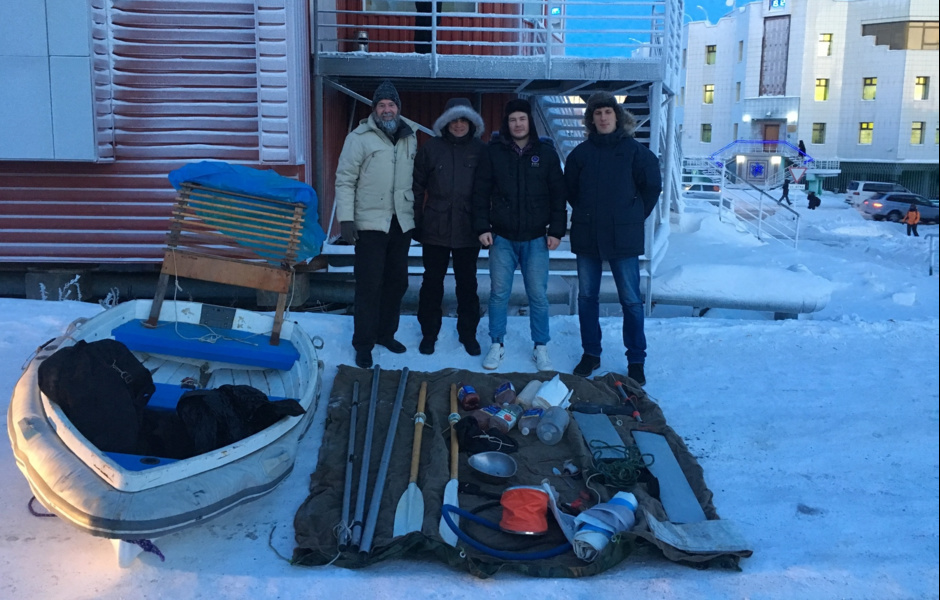 Because of the long Russian New Year holidays in the capital, the American was in detention for almost a month. Finally, six months after a wet landing on the Chukchi coast, Martin arrived in Washington on January 28, where he was met by a friend.
In his blog, which Martin began to lead when he got to Russia, the American gradually publishes chapters of the future book All «oceans are not big enough,»which tells about his life from the moment he met his future Chinese wife. The man hopes that her publication will either help make money or simply distress Chinese officials so much that they will allow the family to be reunited.