Working on a superyacht promises a six-figure salary, bright journeys to the best places on the planet and endless parties with the creamiest of society. This way of earning money is becoming more and more popular among young people. They strive to work as sailors, stewardesses and captains on luxury ships to sail the Mediterranean and Caribbean Seas.
Recruitment agencies position such vacancies as an opportunity to experience unforgettable adventures and at the same time earn up to $195,000 per year (depending on the position held and the size of the vessel), which are also tax exempt.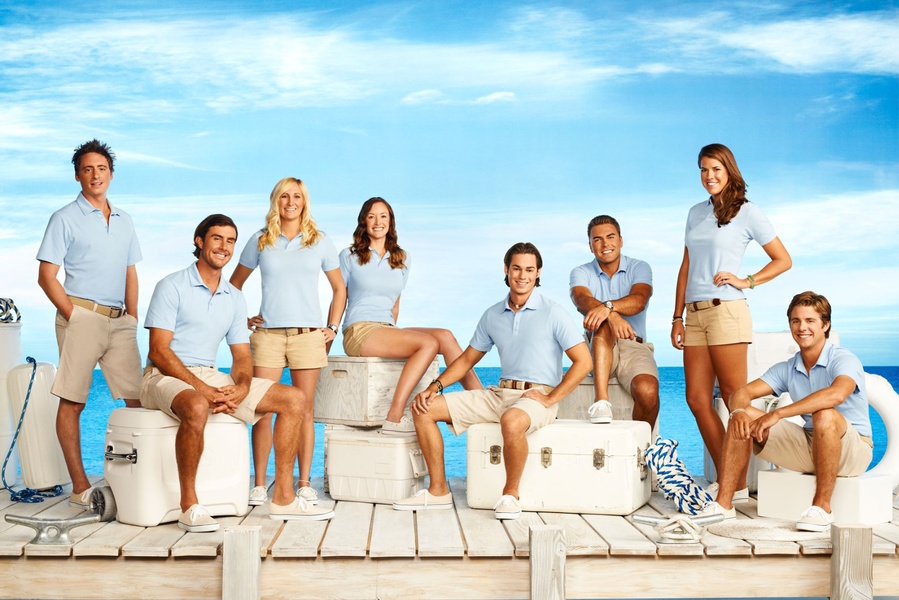 But no matter how glamorous and brilliant a superyacht looks, the real life on board is not serene and contrasts sharply with the pleasures for the owner and his guests.
The mysterious death of Sinead McNamara, a Sydney model on the 92-metre Mayan Queen IV in Greece, led the public without pink glasses to look at the realities of working on the ship's crew.
The 20-year-old Instagram star has worked on a $195 million superyacht for only four months. Her body, entangled in ship ropes, was found around 2 a.m. on August 31.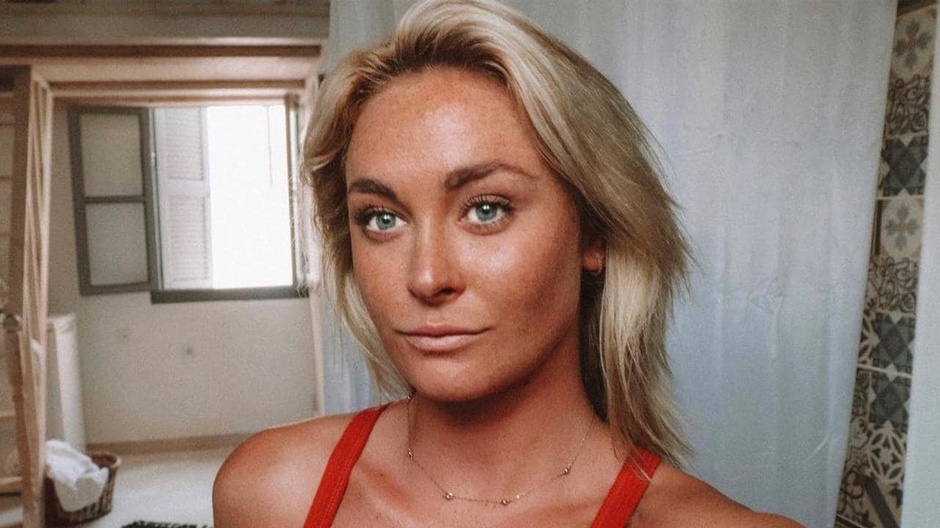 At the time of the tragedy, the boat was anchored off the coast of Kefalonia. The girl was on board in the company of her colleagues. The owner of the 92-meter yacht, Mexican businessman Alberto Baillères, left the boat two days before the tragedy.
After the incident, the post in Instagram, which Sinead published a week before his death, attracted public attention. The girl posted her photo, once taken on a quad bike in the mountains, with the signature: «Today my head is a mess. Bring me back to a time when my only concern was not to crack my skull»open.
According to the main version of the investigation, the model died from suffocation in an attempted suicide. Only it remains unclear what made a young, beautiful, wealthy girl, bathed in the rays of glory, to take such a step? Asking this question, Australian journalists asked former service workers on the ships what life «under the deck» of superyachts really looks like.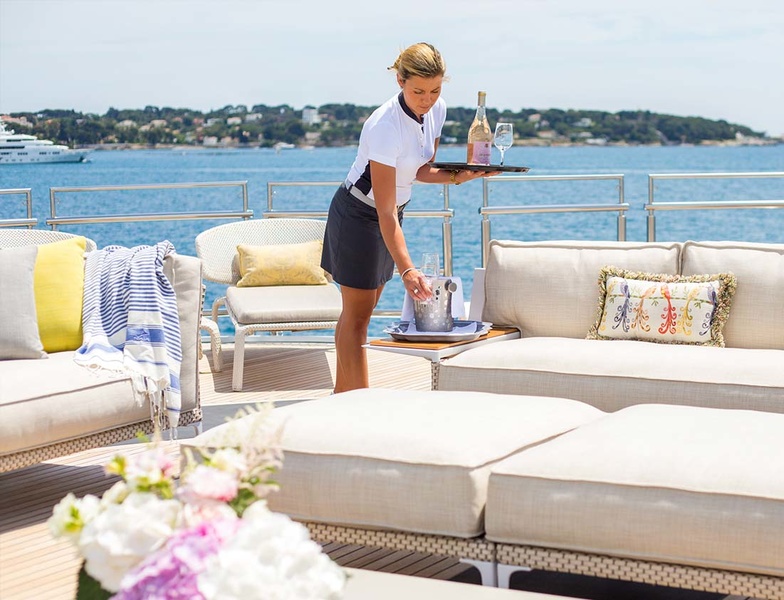 In her interview, Sarah Begbie said that she hosted the multi-million yacht Trinity in Southeast Asia when she was 23. She expected a sea of champagne and endless night parties from her work, but ended up with something completely different from what she dreamed of.
Her daily tasks included, among other things, keeping an eye on everything relating to food and beverages, as well as performing all housekeeping tasks, including cleaning the guest cabins, laundry services for guests and crew, keeping accounts, accounting and stock control.
«Just imagine a yacht 50 meters long, consisting of six crew cabins, cockpit, galley, seven guest cabins, eight guest bathrooms, main salon, dining room, lounge and bridge. Me and the two stewardesses, we were responsible for 24/7 cleanliness, while providing food and drinks sometimes for up to 11 crew members and 16 guests. It was hard work»," said Sarah.
working 16-18 hours a day, the little free time left, the girl spent resolving personal issues and problems in a small cabin, which was smaller than a prison cell.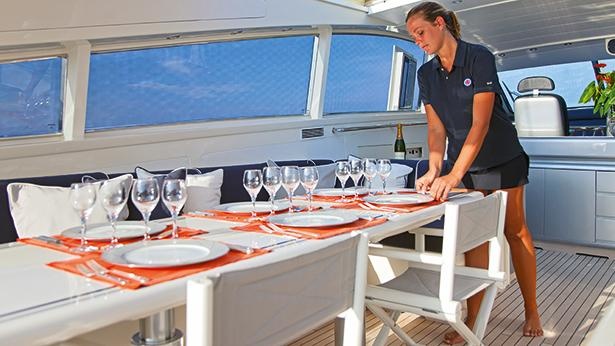 However, the service aboard the superyacht also had some advantages: once for her birthday Sarah received an Armani watch as a gift and was invited by the owners to a luxurious dinner. Also thanks to this work, she was able to experience how very rich people live.
«There were always a lot of specially invited girls on board to occupy lonely men, and they were girls who looked like they'd just got off the runway of Victoria's Secret," Sarah said. - As much as we could see, we were surrounded by crystal clear water and deserted white beaches. And even though it's hard to appreciate all that beauty during a charter, it was stunning»in our spare time and on breaks.
Sarah received just over $4,500 per month, which is much lower than the average stewardess salary on other vessels - $5,500-8000. In addition, working on a private yacht, she was unable to earn tips, which are received by crews of charter yachts, increasing their income to $10,000 per week.
In general, crew salaries vary quite a bit - while captains can earn between $75,000 and $195,000 per year, sailors receive an average of $24,000 to $51,000 and their work is very hard. In addition to serving owners and their guests, who often defend themselves with non-disclosure agreements, the crew must keep the multi-millionth vessel in top condition.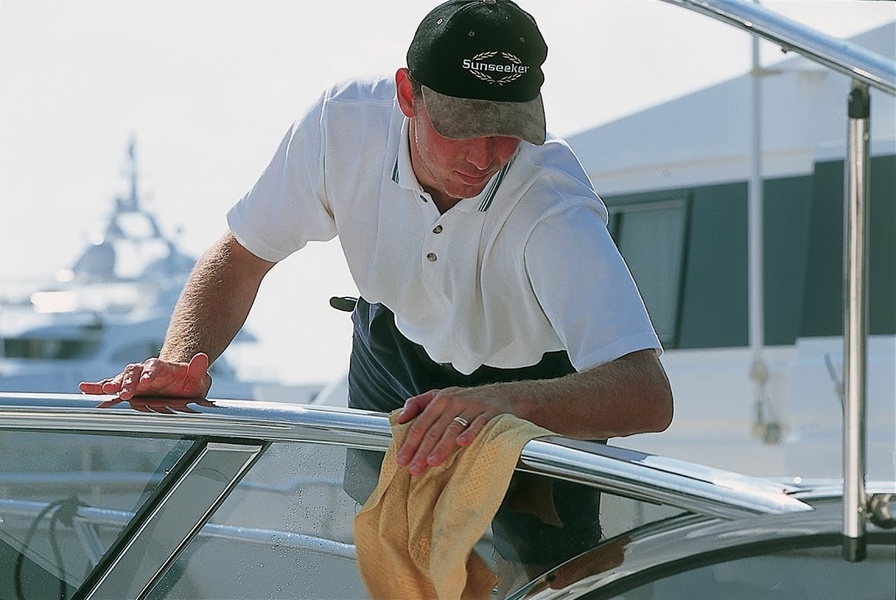 Former sailor Alex has been working for six months on a new 37 meter superyacht, he calls his position the «famous janitor». Every morning he had to remove condensation and polish everything to absolute shine.
«When you're doing lacquering, you don't apply one or two coats, but 10-12," said Alex. - It is necessary to keep the boat in perfect condition. A boat costs millions and millions of dollars, so you're expected to get the most out of it».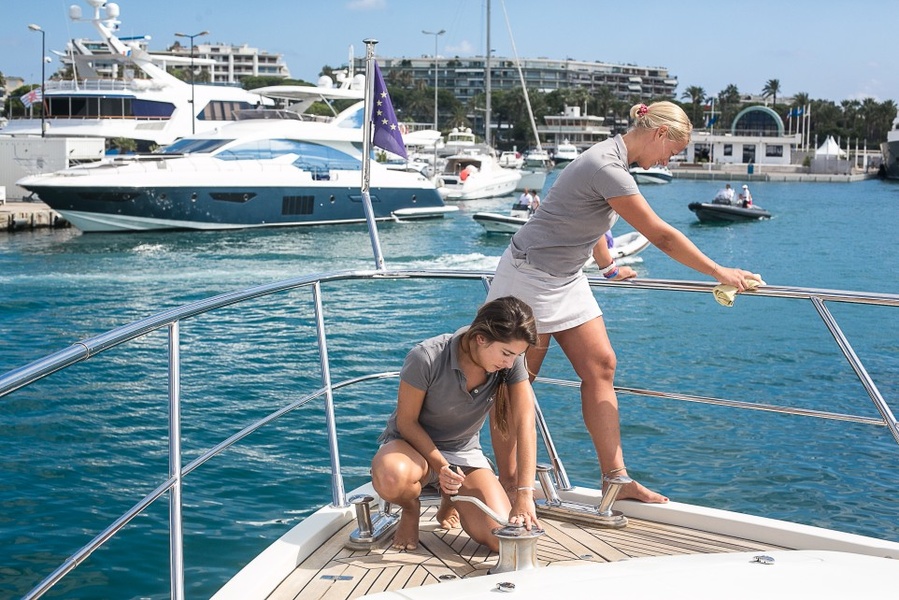 Bethany Silcox also shared her impressions: «you cannot imagine the incredible luxury of some yachts. You have no idea how much money these people have - this is crazy».
As a stewardess, the girl has changed several superyachts in three years. They belonged to wealthy businessmen and even a royal family from the Middle East. Some of the yachts were rented out and the cost of a week's charter sometimes reached fabulous amounts, up to $1 million a week, not including food and fuel costs.
«The longest working day I had was 25 hours, my longest stay at sea was 40 days in a row, in all that time I never went land»," says Bethany.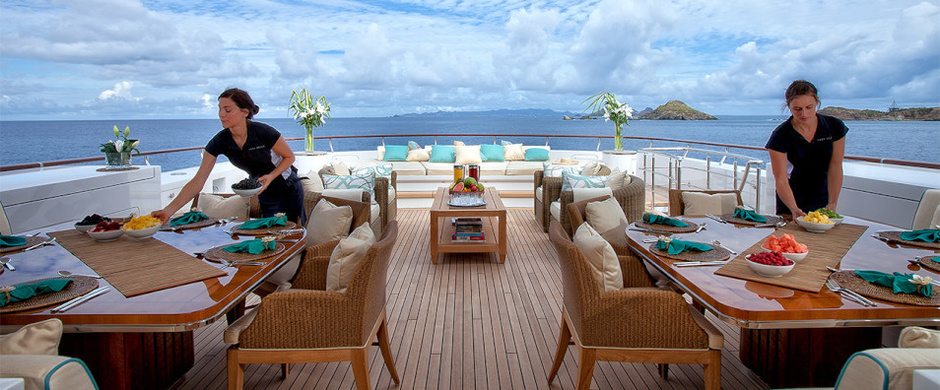 Another former crew member, Sarah, has been in the industry for over five years, she calls it the underdeck»«pressure cooker. She started out with a small private boat in Valencia and then was taken to a huge superyacht served by fifteen crew members.
«A lot depends on who rents a yacht, who owns it, who will work with you in the same team. You are far from friends and family. You are with a crew of fifteen people - eat, sleep, live and rest with them. On the one hand it may seem fascinating, but you work 12-16 hours every day. The situation is very tense, and you feel like you're in a pressure cooker».
According to News.com.au.