Last weekend, an incident unfolded off the shores of Formentera, Spain, as the elegant 27.55-metre motor yacht, Irmao, became engulfed in flames and ultimately sank. This incident ignites a pressing dialogue within the yachting community regarding safety protocols, preparedness measures, and the unseen perils of navigating the open seas.
The yacht was anchored alongside the picturesque island when disaster struck around 6 PM. Although the fire erupted with ferocity, all 12 guests and 5 of the crew got to safety thanks to the help of the neighbouring yachts, and only one crew member required hospitalisation for minor burns.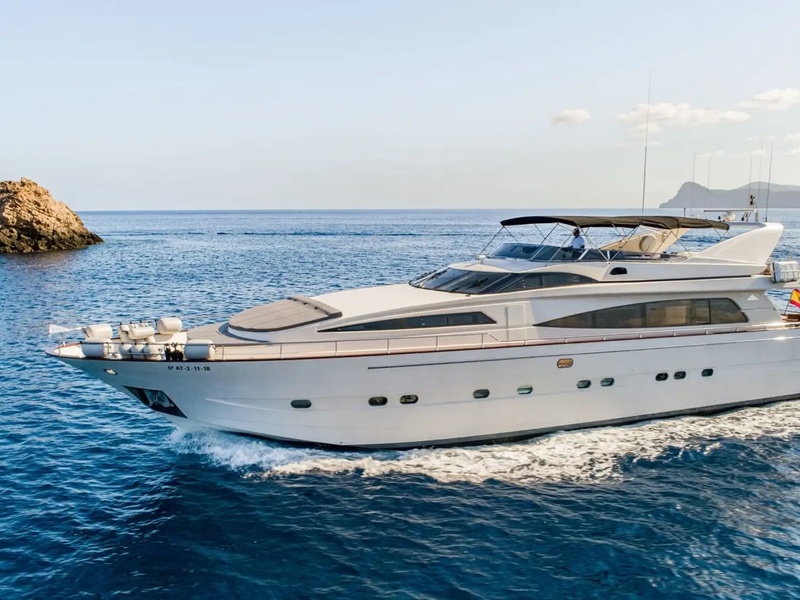 Where is the yacht now?
The Spanish Coast Guard responded promptly, with the fast rescue vessel Acrux, measuring 21 metres in length and boasting impressive speed capabilities of up to 35 knots, towing the burning yacht. Despite the efforts to combat the blaze, the flames proved overwhelming, and the vessel sank near Punta de Sa Pedrera, Formentera, around 9 PM.
Before this tragic event, Irmao bore a storied history. Delivered by Astondoa in 1995 as a 90 GLX model, the vessel showcased the design prowess of Nuvolari Lenard in both her interior and exterior. Performance-wise, Irmao featured twin Detroit Diesel engines, affording her a cruising speed of 14 knots.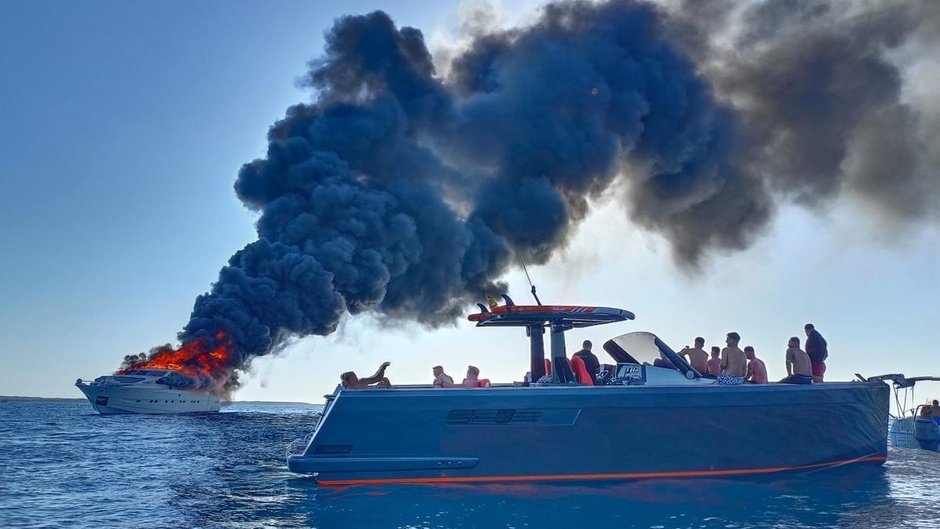 To whom does the yacht belong?
Speculation has arisen regarding the identity of the yacht's owner, with British media suggesting she may have belonged to Spanish poker player Diego Gomez Gonzalez, known as the Lion. However, ownership details remain unverified, as does the guest and crew list aboard the yacht at the time of the incident. A thorough investigation will reveal the exact cause of the fire, a pivotal question.
Notably, Irmao appeared in the headlines last August when it was rechristened from B3 and was sold in an in-house deal by Charter & Dreams company. The sale reportedly carried a price tag of €950,000.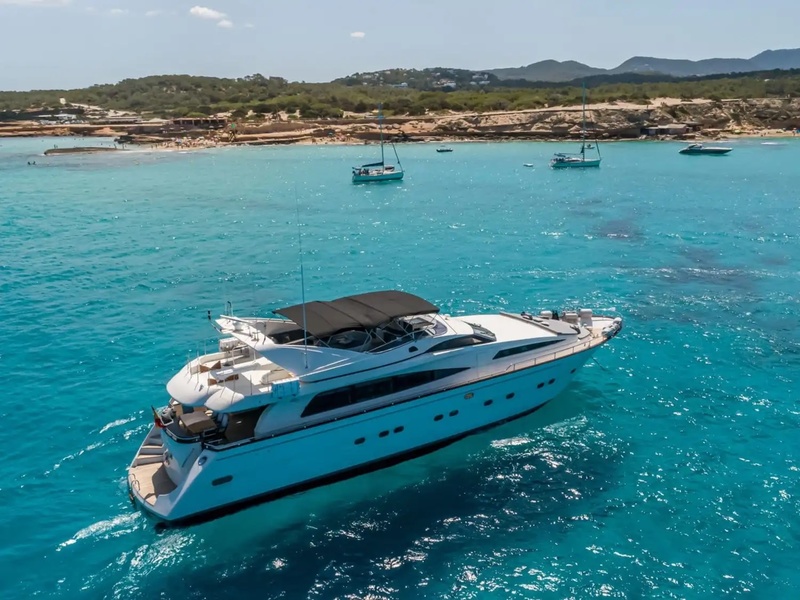 An incident a year ago
The disaster, eerily reminiscent of a prior incident, adds another layer of tragedy. A year ago, on the 12th of August, adjacent to Formentera, the newly minted 44-metre ISA yacht, Aria SF, met a similar fate during her inaugural month of cruising. The Spanish Coast Guard once again displayed its efficacy in swiftly managing the crisis, ensuring the safe evacuation of all guests and crew members, although Aria SF sank in the end.
The heartrending event underscores the need for vigilance and preparedness in the maritime world. As investigations into the cause of the fire continue, the yachting community reflects on the significance of safeguarding lives amidst the allure of luxury yachts.