The style of Jacqueline Kennedy-Onassis is still imitated by fashionists around the world. Fans can now rent her ex-yacht as well (if she is rich enough to do so).
Countless articles have been written about this famous yacht in gossip columns, scandalous newspapers, fashion magazines and magazines about yachting - probably more than any other yacht afloat. Christina O embodies a special age, an era of giants, from those who owned her to those who stepped on her decks, the memory of whom has remained forever in her cabins.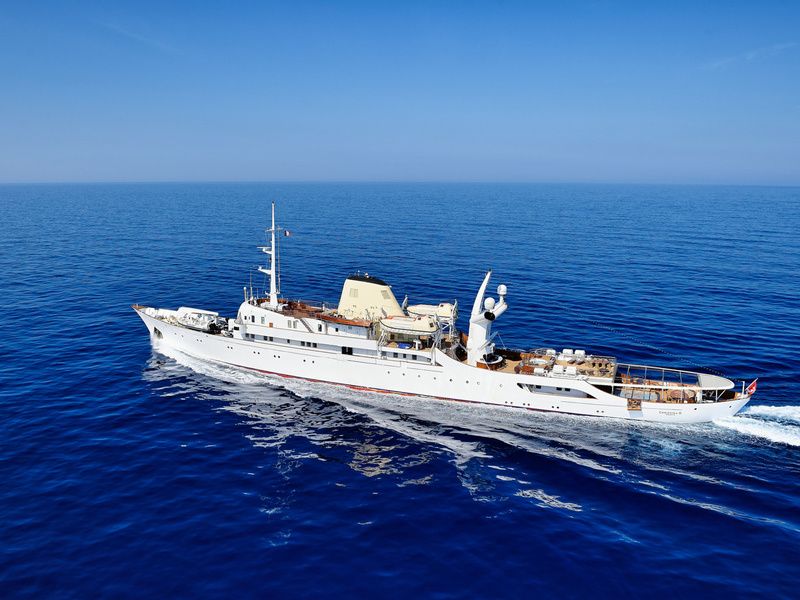 During the Second World War, the Canadian anti-submarine frigate HMCS Stormont served as an escort during the Battle of the Atlantic and was present at the landing in Normandy.
In 1954, Greek shipbuilding magnate Aristotle Onassis bought it for $34,000 for scrap.
The ship was transformed into Christina O. Spending $4 million on a yacht during the years of austerity after World War II seemed like an extremely frivolous act. However, at the heart of this supposedly extraordinary wastefulness was a cunning concept. It was not for nothing that Onassis was named after two great Greek philosophers: Aristotle and Socrates!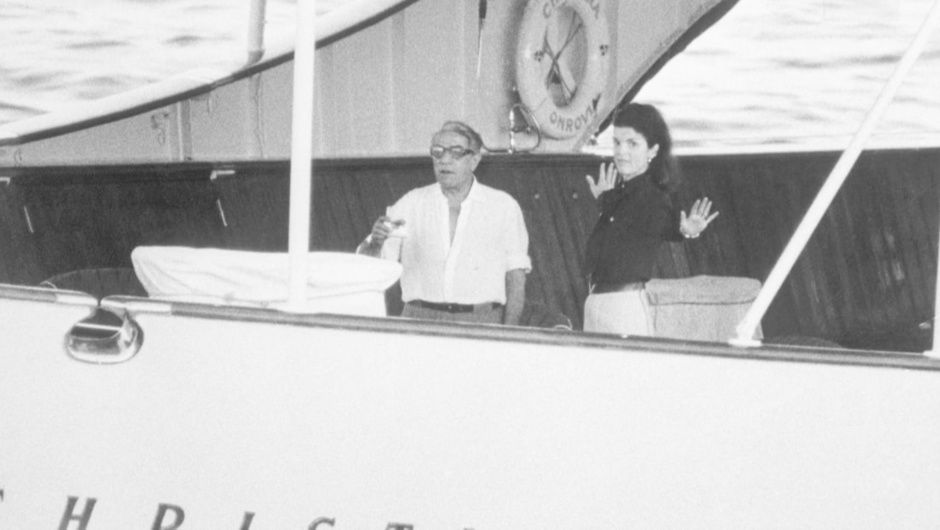 What sets Onassis apart from the more aristocratic yacht owners of the time who valued privacy above all is that he actually wrote a guide to today's superyacht lifestyle.
Espadrillas, tans, open eyes, always looking out for a bit of PR because of the sunglasses - he embodied the playful charm of the mega-rich. Who did not strive for a life that revolves around beautiful women, yachts and movie stars? However - as a discerning businessman - he was one of the first to understand the potential of a yacht as a business tool. Who knows how many lucrative doors after a few days of hospitality aboard Christina O opened to the man who started his career as a refugee from Turkish Anatolia with $250 in his pocket and a ticket to Argentina, where he made his first fortune?
Aboard the former military frigate, a real palace of pleasure emerged, which greatly enhanced the status of Onassis (and filled bank accounts) when movie stars, politicians, bankers and businessmen responded to his invitation to come «aboard. These included Winston Churchill, Marilyn Monroe, Frank Sinatra and Rudolf Nureyev, ballerina Margot Fontaine, John Wayne, Maria Callas. There was also a wedding party for Prince Rainier and Grace Kelly of Monaco on board.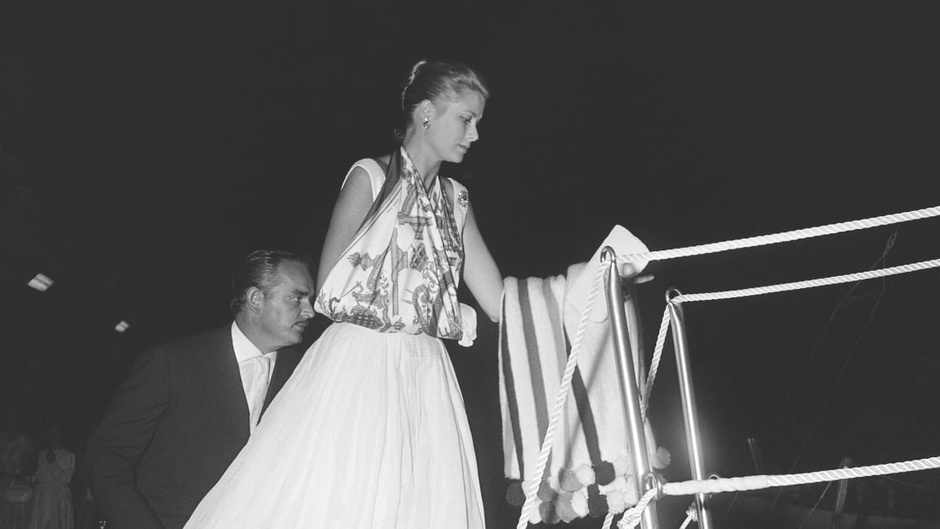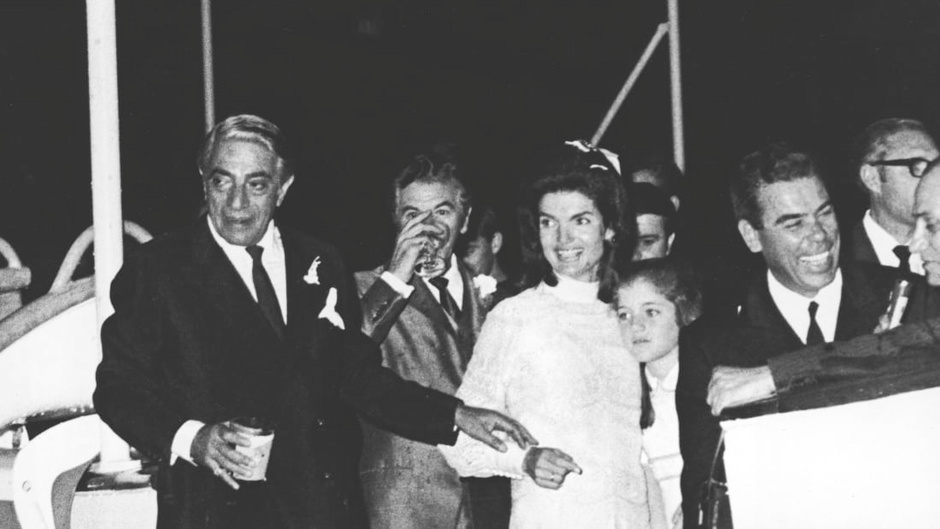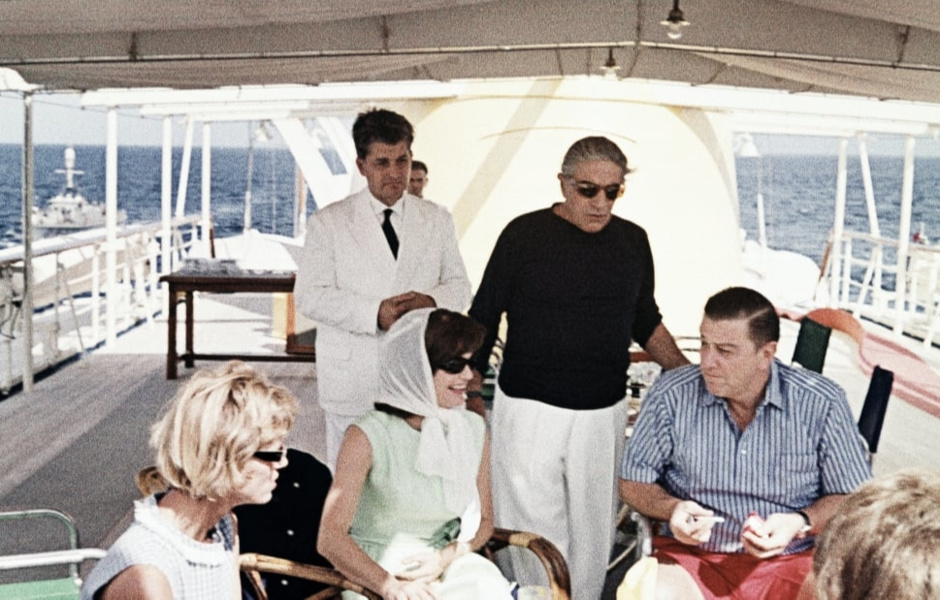 The 99.13m Christina was named after Onassis' first daughter who inherited her father's yacht after his death in 1975. However, memories of the carefree days seem to have been too painful, and in 1978 Christina donated her namesake to the Greek government. The yacht started to slowly deteriorate. The left came to power in Greece, a former toy of a millionaire capitalist embarrassed them.
In 1999 the yacht was saved by a friend of Onassis family John Paul Papanicolaou. He started to rebuild it.
The work turned out to be more than it seemed at first sight: 560 tons of new steel were needed to replace the rusty coating and MAN diesel engines were installed instead of the original steam turbines.
However, many details were retained and the yacht became one of the exclusive offers on the mini cruise liner market. This role was perfect for her.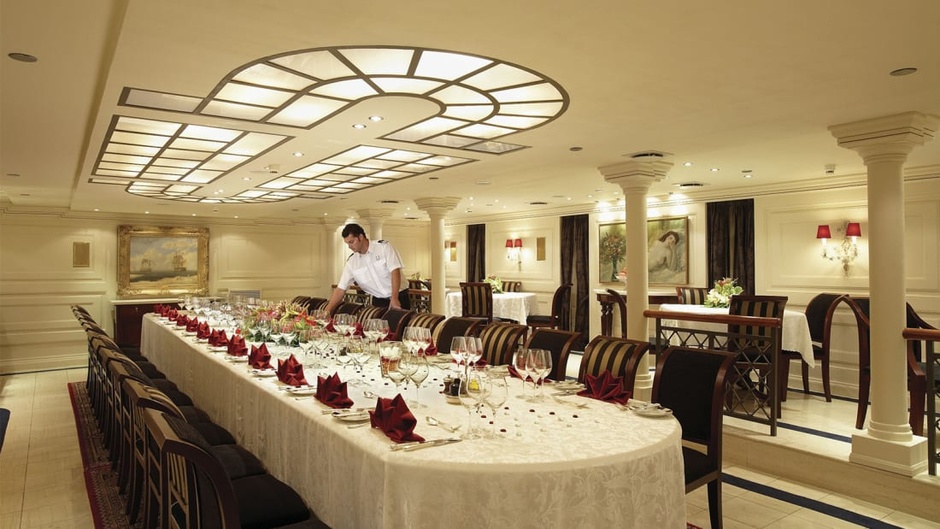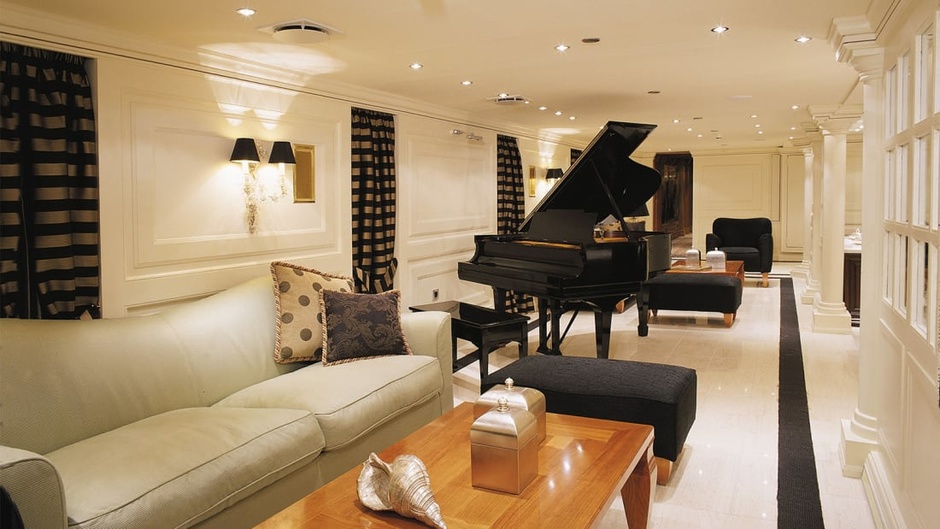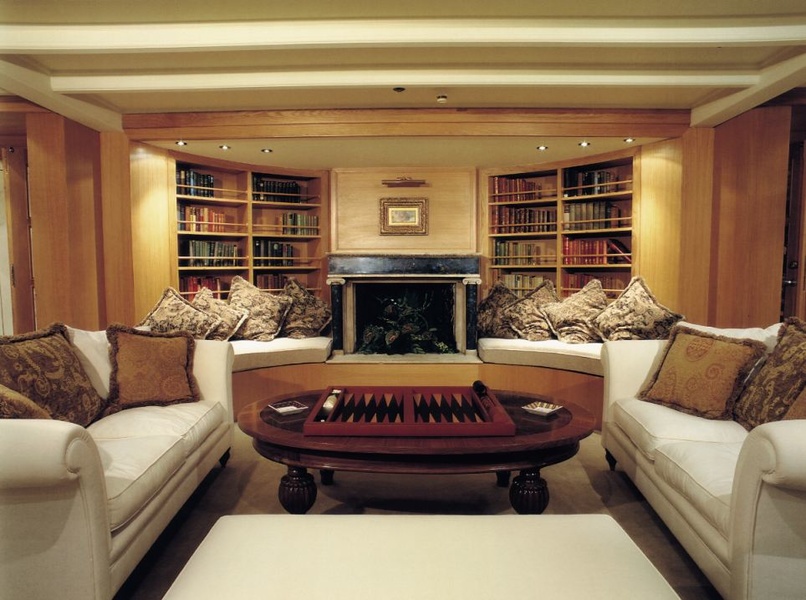 In 2011, Christina O passed a technical inspection. At the same time, a small renovation was carried out on board. Among other works was the restoration of the famous mosaic pool-dance floor with a bull.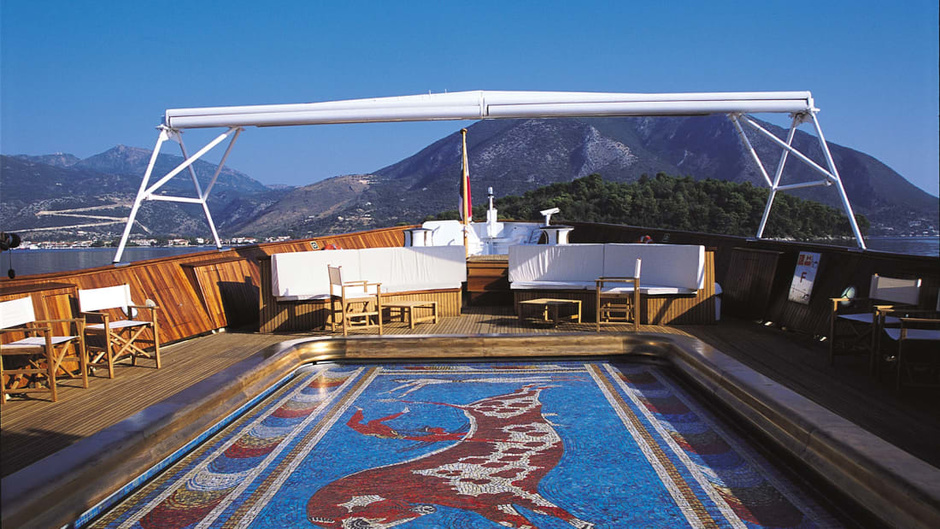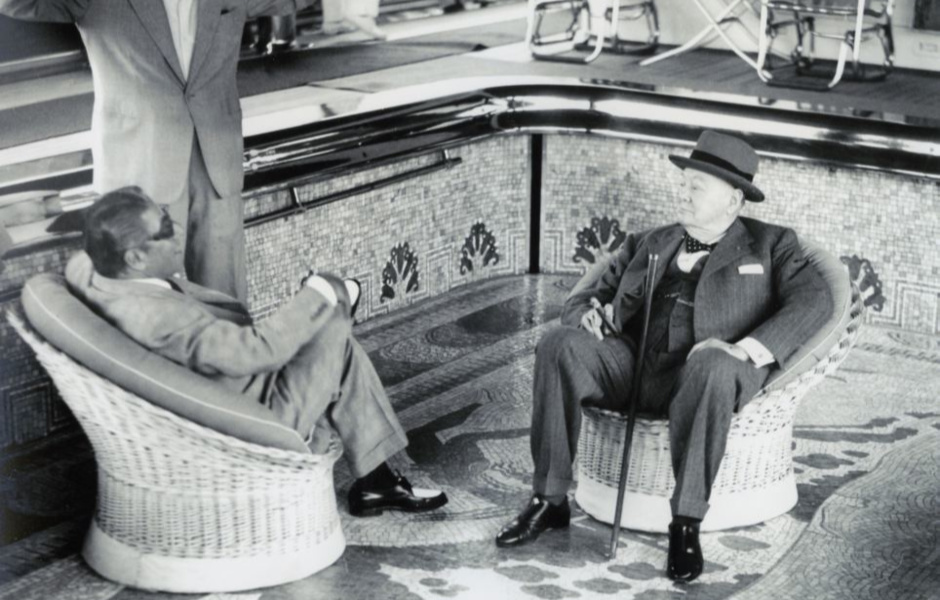 A new Kallas «stage was built at the base of the chimney. Although below is a full-fledged concert hall for events such as Maria Kallas' solo opera and which demonstrates the yacht's connection to the famous soprano, it was decided that it was foolish not to use the Mediterranean sun and, in that case, creating an alternative outdoor venue was a sensible investment.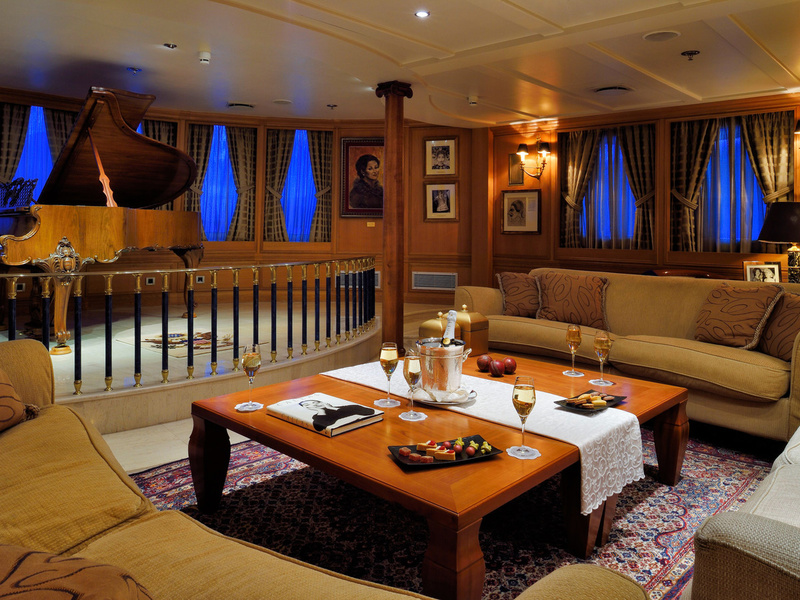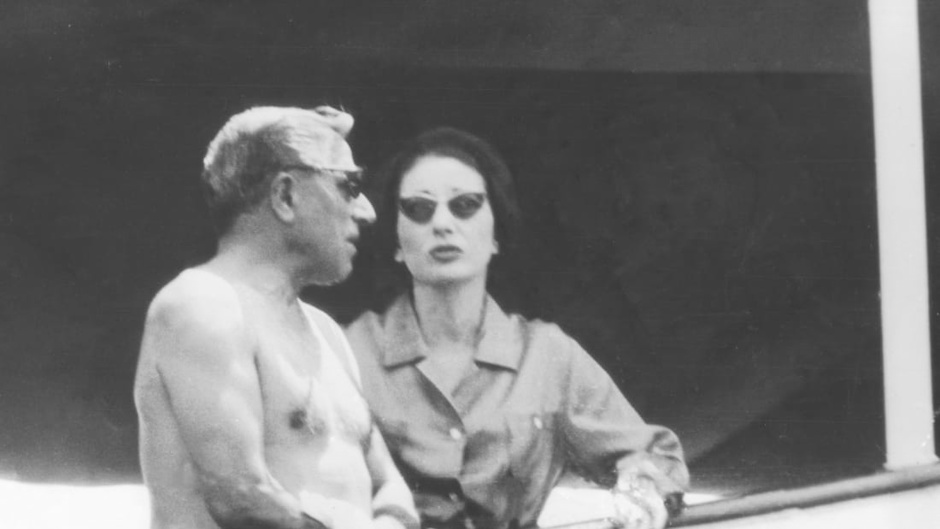 The original Christina O features are still preserved.
The most authentic are the Onassis cabin, the famous Ari Bar and the concert hall. All guest cabins (18 cabins for 36 people in total) have been completely refurbished in a similar style and still bear the names of the Greek islands that Onassis gave them.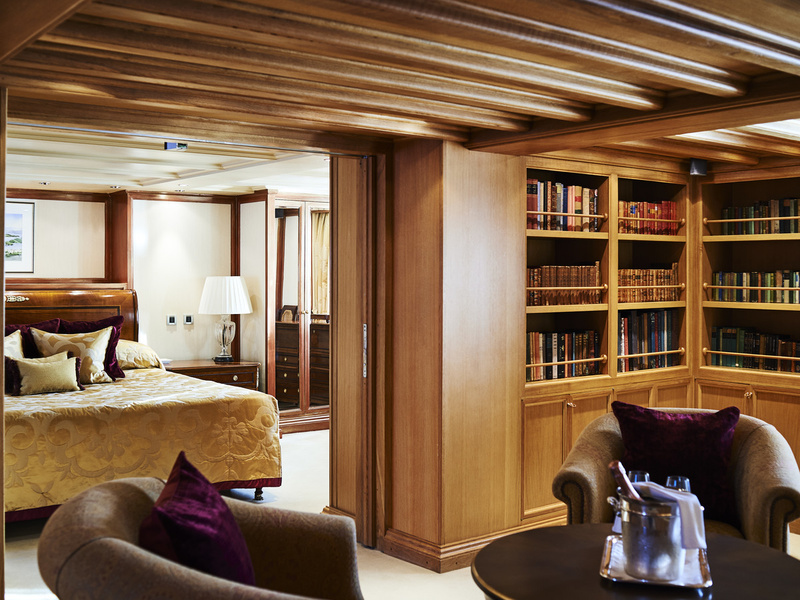 The interiors were decorated mainly in muted tones that Jacqueline had once chosen. The only exception is the blue cobalt on the stunning spiral staircase.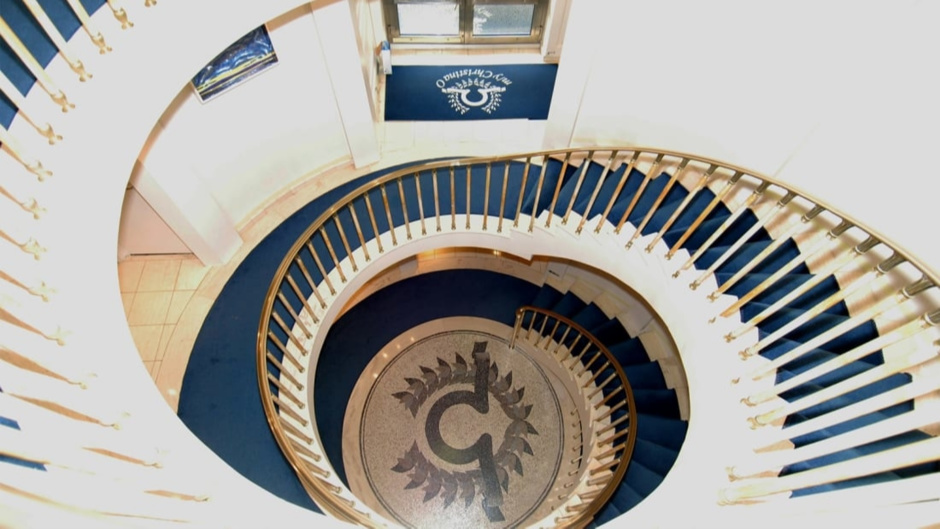 Bar Ari is one of the most historic areas on board Christina O. Orca's carved teeth are used as hooks to hang the bag, or as a hand support.
The same teeth serve as a stool stand, and the surface of the bar is still covered by an original solid piece of wood from a sunken Spanish galleon.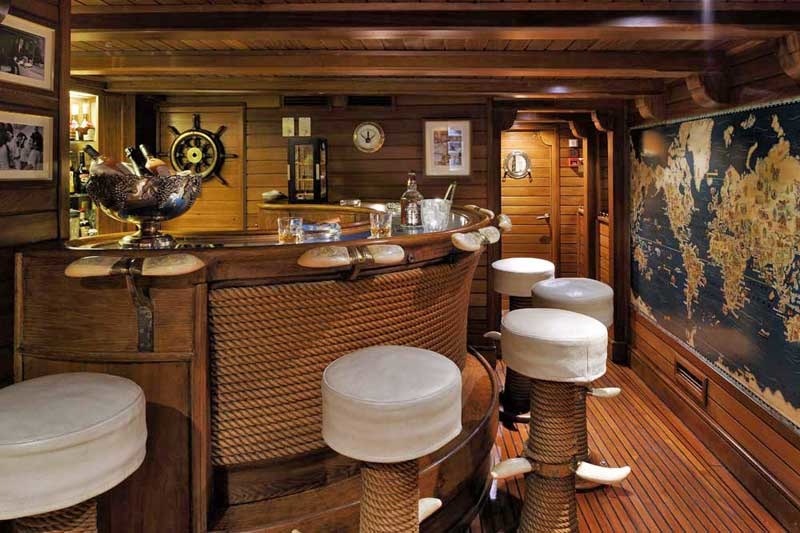 In 2013 the yacht was put up for sale for $21 million. The former pearl of the seas had by then faded away compared to its young contemporary competitors like Roman Abramovich's 169m Eclipse, which is valued at $1.5 billion.
Today Christina O is available for charter through the Greek charter company Valef Yachts, which also has branches in the USA.
A week on a yacht will cost a minimum of $636,000. And that's for the low summer season. During the high winter season, the figure takes off at $795,000. To this amount, in any case, you will have to add another deposit of $27 thousand, as well as the amount for fuel, food, drinks and other options.
«It was in high demand at special events like the Cannes Film Festival and Formula One.»" says the Valef representative.

According to CNN, Daily Mail and Boat International.