Before you start looking for «the very boat», it is worth spending some time on preparation.
A future yacht owner should begin with an analysis of his or her lifestyle: hobbies, clothing preferences, cars. «After all, the yacht as well as other luxury items is a peculiar continuation of» personality of the owner. For the introvert who values family privacy, the keen fisherman, the sporty keen sportsman and the noisy party person there are four different boats to choose from.
Imagine your dream yacht cruise in detail and answer a few questions for yourself.
Which is closer to me - a sailboat or a motor yacht?
Motor yachts and sailboats are two parallel universes and the experience of vacationing on them is radically different.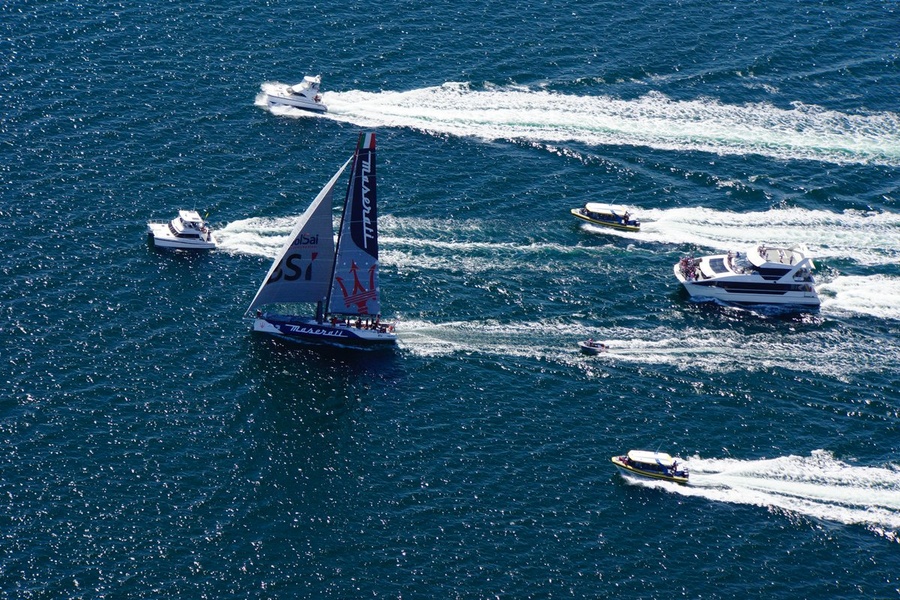 A sailboat requires more involvement during transitions. You're exposed to shifting winds and have to constantly adjust your sails to match them. It's not that easy to do and you will probably almost always need at least one other person (and preferably a few) on board. Motorboats, on the other hand, are much more like familiar cars.
» So still «you need to decide for yourself, are you ready for a big trouble, or you need a boat more for a carefree vacation?
Learning the art of sailing will be longer and more complicated than getting the right to control a motor yacht. Practical and theoretical training takes from two weeks to one month. And at first you will be able to sail only along the coastline. To broaden your horizons, you'll have to take additional courses to gain experience and nautical miles in the logbook.

The speed qualities of sailing boats and motorboats are much different too. «And the ability to escape from the oncoming storm depends on it». While on a motorboat it's up to you to decide how fast you go, a sailboat without an auxiliary engine will never go faster than the wind conditions allow. Doldrums? You'll have to stay in one place or run a low-powered engine. Such dependence on nature's whims will not be to everyone's liking.
But sailing boats are more ecological and you can substantially save on fuel.
But as for comfort level, sailing boats are inferior to motor yachts.«Not for nothing that motor yachts are often compared to».
In what kind of waters am I going to use the yacht?
The answer to this question will determine the choice of several characteristics of future yacht: range, draft, hull and superstructure type (coveredor open deck, for sailing boats - Mediterranean or sheltered cockpit), certification.

Range
As this parameter is related to fuel capacity and engine power, it matters only for motor yachts. The corresponding figure in the technical specification indicates the maximum distance a yacht can sail without refuelling.
If you intend to cross the Atlantic, you need a cruising range of over 1,500 nautical miles.
If you want to sail along the coast with good infrastructure from marina to marina, even a modest range of one hundred miles is enough. It is considered that a comfortable distance between marinas for a day crossing is 30 miles.In line with these perceptions, for example, a wholenetwork of small marinas has been established in the Baltic Gulf of Finland( at least in Finland and Estonia) . On the Mediterranean coast the situation is no worse.
But for travelling on Russian rivers, taking into account underdeveloped infrastructure, it is better to have 300-400 miles range.
Keep in mind that the maximum range of the yacht will show if you go at optimum (cruise) speed.
Type of hull
The range of a yacht can be indirectly judged by the type ofhull. A gliding yacht always has a shorter range and higher fuel consumption than a comparable displacement yacht. However, gliding yachts are much faster.

As a rule the more economical the yacht, the slower she is.
All sailing yachts are basically of a displacement hull. The only exception is hydrofoil sports yachts This is quite a narrow segment which is interesting for yachtsmen with a lot of experience.

Type of superstructure
Motor yachts can be divided into open, semi-closed and closed according to the degree of openness of the deck. The more enclosed the deck, the more all-weather the boat is.
For use in warmer climates like the Mediterranean, Caribbeanor SoutheastAsia, a fully open deck or flybridge yachtis the right choice.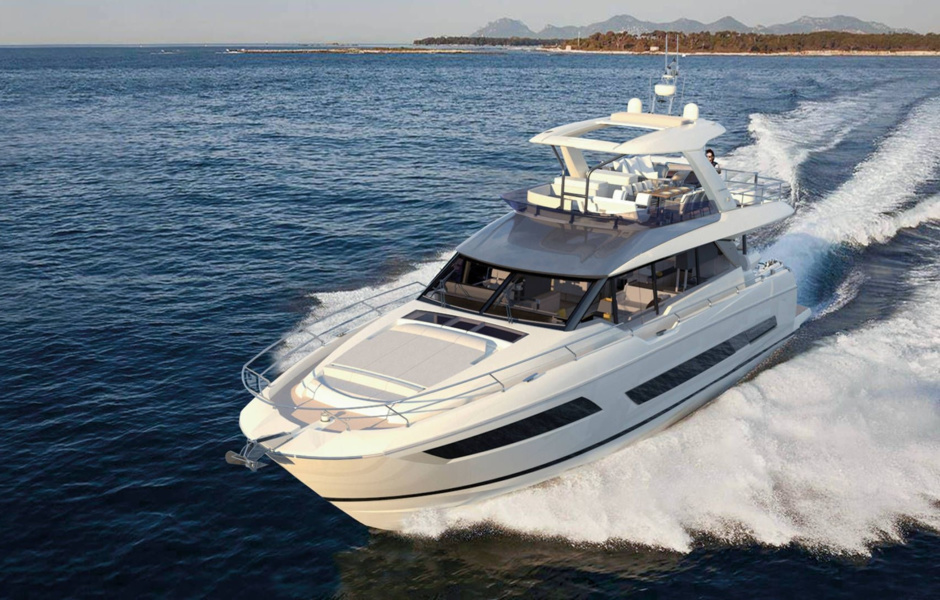 Their roof is aimed to protect the guests from the scorching midday sun and not from the pouring rain.
For northern waters look for enclosed boats that will be comfortable even in cloudy and cool weather, otherwise the yachting season will be very limited.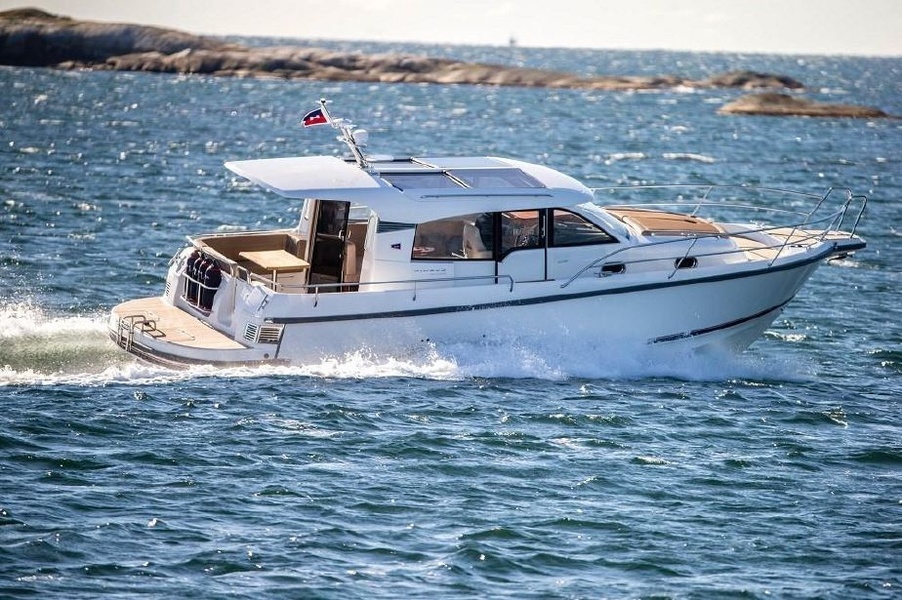 On sailboats the type of superstructure depends on the position of the cockpit. The Mediterranean cockpit is open to the stern. This concept is great in good weather, but in rain and strong winds there is absolutely nowhere to hide on deck.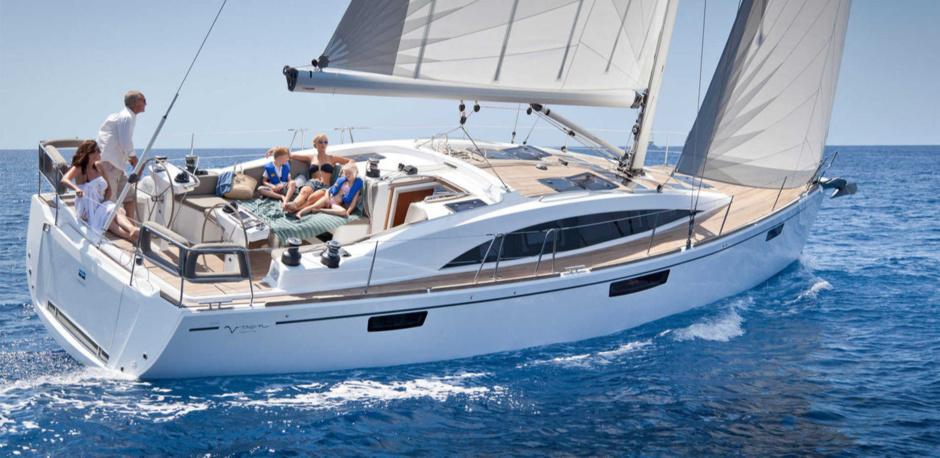 The central and sheltered cockpit is closer to midships and usually recessed below deck and more protected from inclement weather. Sailboats of this type will be suitable for colder waters like NorthernEurope.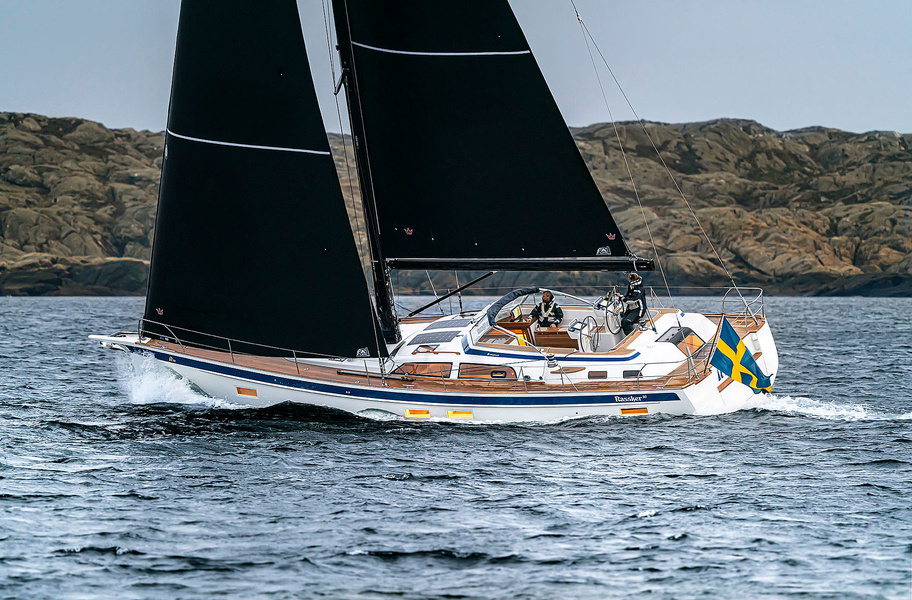 The draft is .
To sail comfortably in some areas, like the Bahamas, a boat needs to have a low draft, as it is too shallow near the beautiful coral reefs.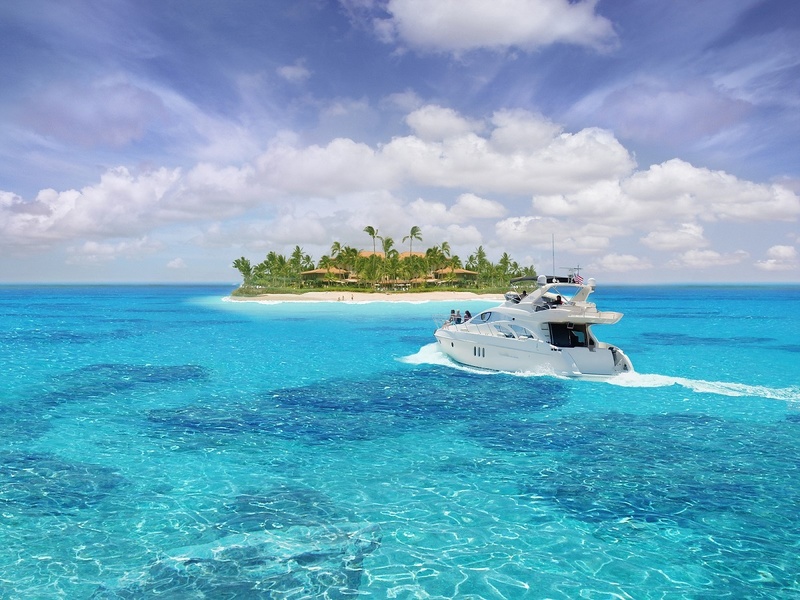 With motor yachts, the draft depends on displacement and the type of drive. With sailing yachts, it depends on the type of keel. They can be both fixed and movable (bobbing and extendable). The longest keels are usually found onsport offshore yachts. «On dinghies, onthe other hand, due to the possibility to fully retract» the keel into the hull, the draft is minimal.
Certification
All European boats are certified according to CE classification (from French «Conformité Européenne»- «European conformity»). There are 4 classes in total:
A - Ocean. These boats can sail in near-storm winds of up to 8 points on the Beaufort scale (34-40 knots) and waves up to 4 meters high.
B - Sea. These boats cannot go further than 200 nautical miles offshore. They can withstand winds up to 33 knots and waves as low as 4 meters.
C - Coastal waters and inland waterways. These yachts can only sail along the coast in winds up to 21 knots and waves less than 2 meters.
D - Inland waterways only. These yachts are intended for operation in sheltered waters where winds do not exceed 16 knots and the wave height is 0.3 meters.
The certification in Russia is carried out by the Russian Maritime Register of Shipping (RMRS).
It issues so-called «Certificates of type approval» to confirm that products, equipment or standard processes «really comply with all regulations of the Marine Register, are of high quality and safe for life, health and property of both crew and passengers».
Such certificate shall specify the technical data of the boat and its «scope and limitations», including the maximum distance from the shore and wave height.
In the USA, similar certificates are issued by the American Bureau of Shipping (ABS).
It is much easier to prepare a sailboat for the ocean crossing. Virtually all sailing boats in the mass segment, including models from Beneteauor Bavaria , are CE A certified.
It is worth considering that sailing boats designed for long crossings (including voyages across the ocean) tend to be cheaper than motor yachts of the same class. This is explained by the fact that a motor yacht in this case needs a massive displacement or semi-displacement hull, and it needs to have massive fuel tanks and powerful expensive motors on board.
So if you need a boat for long voyages and you are on a tight budget, a sailboat is the best solution.
It will allow you to travel literally all over the world without depending on fuel.
«If you're looking for an explorer boat to explore the wilderness, far from the centers of civilization, make sure it's an ice class». Such notation does not mean that the boat will be a full-fledged icebreaker. But it will not be afraid of meeting both separate small icebergs and their congestions.
With whom am I going to travel?
From the outset, it is important for the future owner to decide in what company he is going to go out on the water. With family? With friends? Or maybe alone? Will a professional crew (at least a captain-shipman) be required? Will there be children on board? Answering these questions will determine the desired level of comfort for the yacht, its size and the number of cabins, without which it would be uncomfortable to cruise.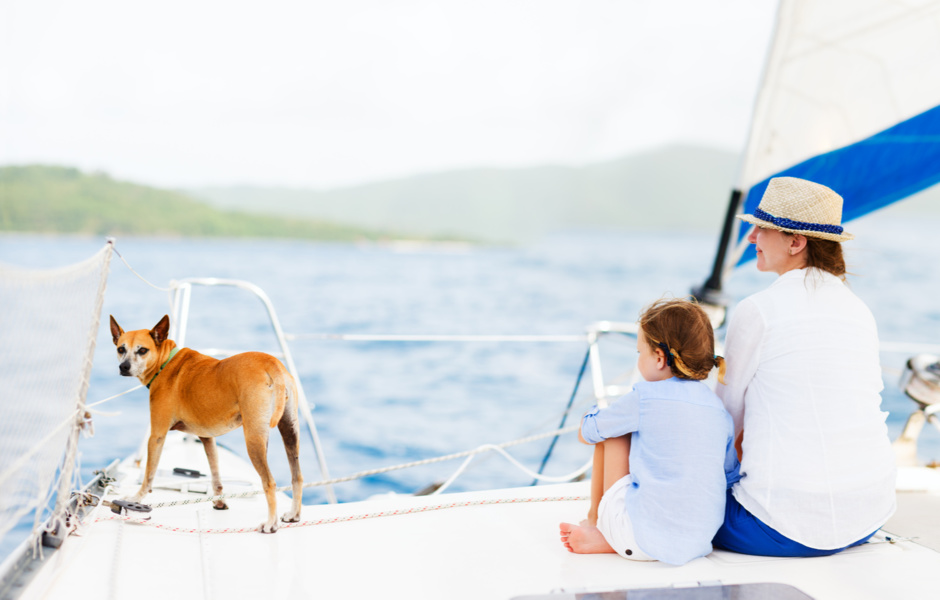 Number of cabins
Even on the largest yachts there are seldom more than six guest cabins. It means that they cruise with up to 12 guests.
Most budget-priced production models with lengths of 10-18 meters can accommodate six or, at most, eight guests overnight.
Passenger capacity
Depending on CE certification, the same boat with the same number of cabins on board may carry different number of people.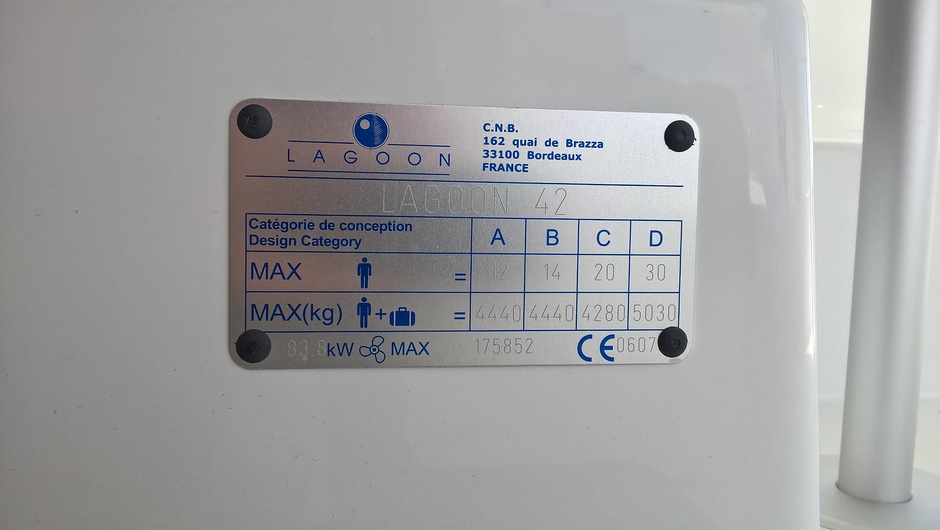 This is usually shown in the technical specifications of the model by a list like this: CE category A - 8 / B - 12 / C - 14
Ease of handling
Sailboats are divided into those that can be steered singlehanded or doublehanded, shorthanded and full crew only.
First of all, models suitable for shorthanded operation differ in the way the winches and brackets are positioned in the cockpit, to which the sheet, halyards, topenants and other elements of running rigging for set sails are connected. This makes it so that even the helmsman can work with the sails and doesn't have to move too far from the helm.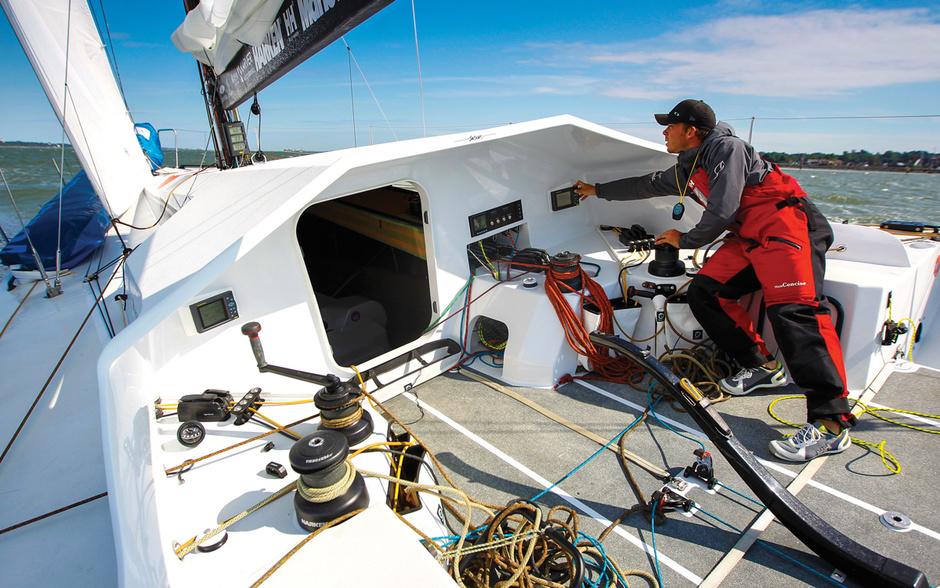 The yachts «simpler» have generally a less extensive sailing wardrobe.
With motor yachts, manageability depends not only on the size of the hull but also on the number of engines and the type of their drive.
As a rule yachts over 25 meters are designed with a professional crew in mind.
There are modern technologies to facilitate steering even a 20+ boat: bow and stern thrusters, roll stabilizers, joysticks and even a smart mooring system.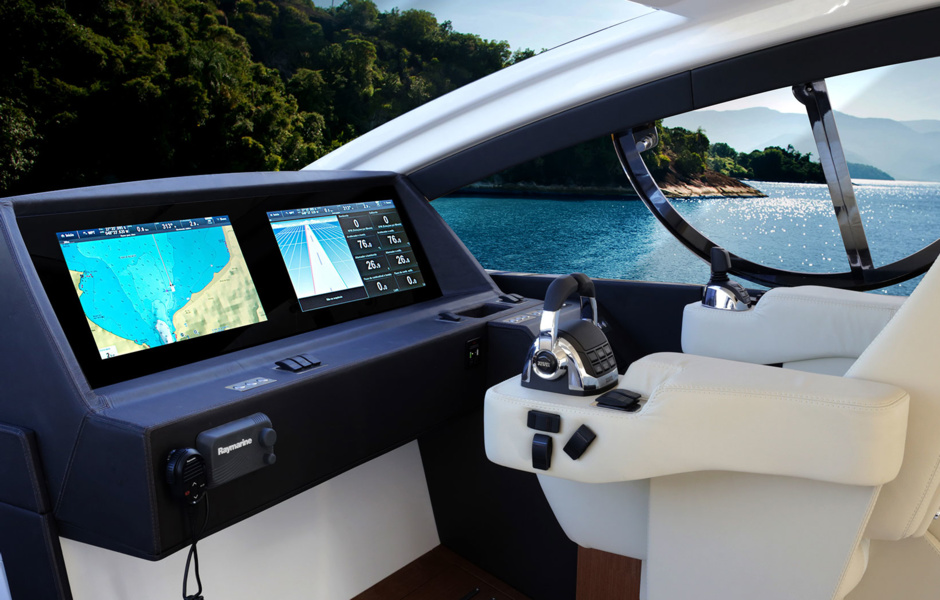 What size boat can I afford with my budget?
Before the ghost image of your dream boat finally gets flesh and blood and you can start looking for a specific model, it is worth evaluating your financial capabilities and, based on them, decide on the size of the yacht.
First of all, it can simply turn out that you cannot pay for some of your most ambitious desires right now. Or that there are no such options on boats of a suitable size for you.
And second, even at the stage of planning the purchase you should carefully consider not only how much you are ready to pay for the yacht, but also how much it will cost you to maintain it. And the bigger the boat, the higher both amounts will be.

Keep in mind: «bigger than» does not always mean «is better than».
Although experts still recommend buying a boat «to grow out». Then you won't have to sell it in a couple of years because you'll want something cooler. If the budget allows you to buy an 18-meter boat, it is probably worth doing instead of limiting yourself to a 9-meter one.
And definitely do not be guided by the principle «small boat is easier to handle». A beginner yachtsman will quickly develop his handling skills in any case. But the lack of boat space can only be made up for by buying a bigger one.

In our previous article, you could find out how the price for a new boat is determined.
There are some ways to save on purchasing a yacht: you may use a second hand boat or apply for co-ownership (when you own and operate the boat together with a few friends). There is also a practice of buying the yacht from a charter company when a buyer agrees to rent a yacht from the same company for 4-5 years. If the buyer purchases the yacht in full, the entire charter income is retained by the buyer, and if it is partial (30-40% of the charter price), the charter company keeps the profit from the charter. The remaining amount is paid by the buyer after completion of the 4-5 year charter contract, i.e. it is such a form of yacht purchase in installments. We will talk about these ways in detail in another material.
Anyway while calculating budget one should take into account yacht's maintenance cost. Generally, it varies from 5 to 15% of the price depending on the yacht size and type.

Answers to the four most important questions are found. What next?
«When the image of the dreamboat» is more or less clear and the budget for it is determined, you can begin to search for it in the real world by exploring the market.
Start with the Internet
Look through reviews in yacht magazines and on thematic online portals, and check out video reviews from many boat owners and bloggers (including Youtube itBoat).
A more targeted selection of specific boats is best made on large aggregator sites. They provide a large database of different models and a handy functionality to sort them by necessary criteria and compare the yachts with each other.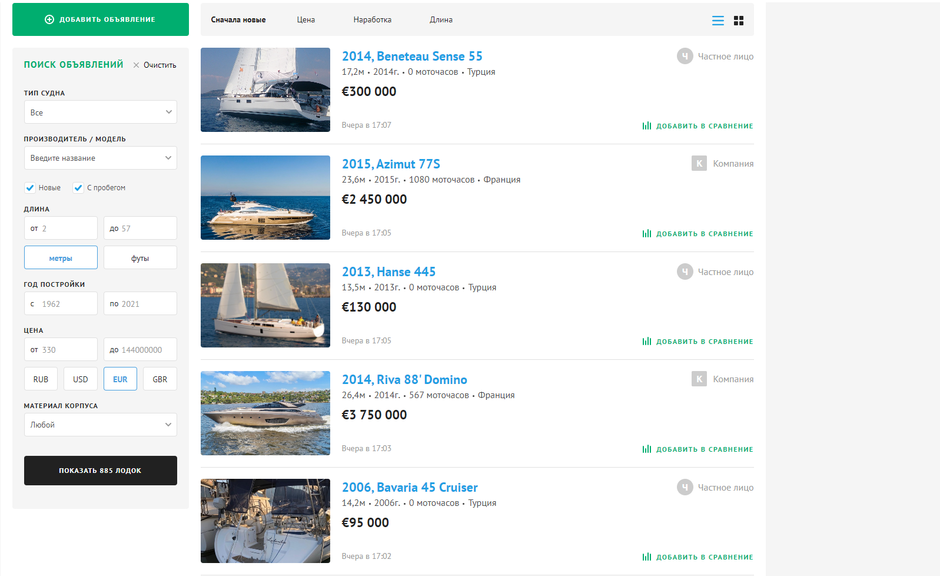 After choosing a model, one can also visit the site of the shipyard or its local distributor. It is worth doing this not only to find additional information about the boat, but also to get acquainted with other yachts of the same line.

Which shipyards to look at?
Always keep in mind that unlike real estate, wine, antiques, a yacht is not a financial investment.
Over time, its value will only fall. Every year, its value goes down by 10%, so later you can't sell it for more than you bought it.
The only thing you can do is to choose a shipyard with a good reputation whose models are highly valued even on the secondary market.
How can I test-drive a boat before buying it?
Once you've identified a few of the most interesting models, look for a broker or write to the shipyard to arrange for a live viewing of the boats.
Now you're in for a visit to the boat shows or test drives that manufacturers hold from time to time.
With the COVID-19 pandemic, the second option is even more likely. Because of the limitations on public events the big shows are often cancelled, but «home boat shows» shipyards have developed in these conditions. However, some companies have opted for virtual boat shows and are now only allowed to have video tours of their models.
A boat show will probably shrink the list of boats you are interested in by a few more spots.
If at this point you are still in doubt which of the remaining models on this list you want to buy, it is worth taking turns renting them and spending a vacation on board.
Such «field trials» will surely help you make a final decision.

The most important rule of thumb
Take your time is probably the best advice one can give to those thinking about buying a yacht. « The best» and«hot» offers are rarely indicative of a truly worthwhile product. When such an epithet is given to an advertisement for a used boat, it often turns out that the price of its refit is much higher than the amount that can supposedly be saved on purchase.
In fact, after weighing it all up, a buyer may come to the conclusion that, in fact, he does not need the boat at all.
However, it does not mean that the buyer will refuse to have rest on the water at all. He will simply limit himself to chartering other people's boats without incurring the costs of yacht maintenance in those months when there is no opportunity to be on board.