Azimut Yachts, one of the leading and most innovative yacht builders, has announced its first-ever hybrid motor yacht series. The series includes three models, Seadeck 6, Seadeck 7, and Seadeck 8, ranging from 17 to 24 metres. In addition, each of these incorporates the most significant sustainable innovations implemented over the course of the company's 20-year R&D program.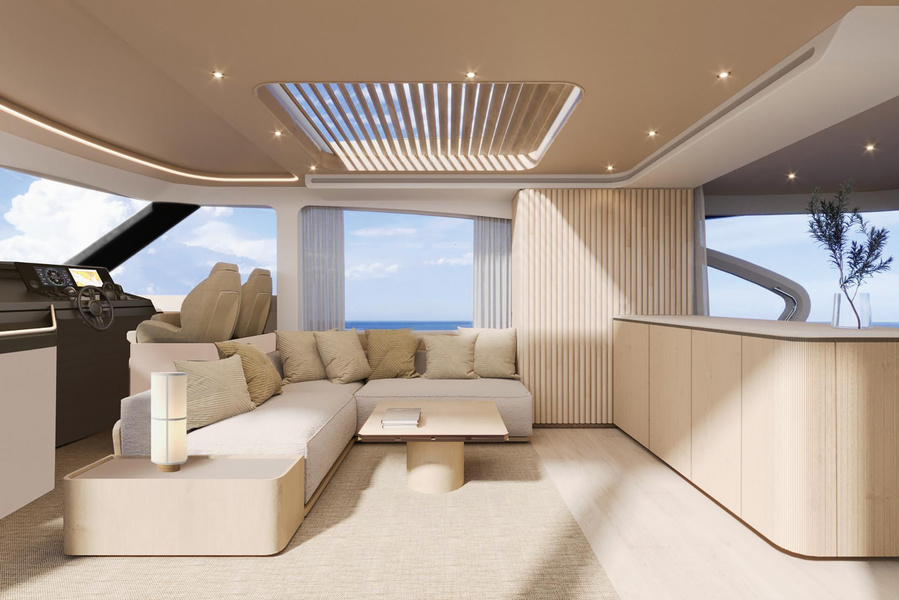 The Seadeck yachts feature Volvo hybrid propulsion. Together with onboard systems and technical solutions, it will reduce energy consumption and cut emissions. As an illustration, the Seadeck planning hulls are the most efficient built by Azimut, with more than 40% carbon fibre surface. And the state-of-the-art battery pack provides a zero-emission roadstead stop. As a result, compared to a traditional flybridge boat of similar dimensions, the new Azimuts deliver a 40% reduction in CO2 emissions over a year of average use. Both while cruising and at anchor.
Fun Island on the Seadeck
The series' most innovative feature is probably Fun Island. A re-invented aft terrace that practically embraces the sea and brings guests closer to nature. With Fun Island, Seadeck yachts redefine the onboard experience, combining generous onboard spaces with an open aft lounge. The large windows remove the last physical barrier between indoors and outdoors, making the stern a perfect space for fun in both the real and symbolic senses.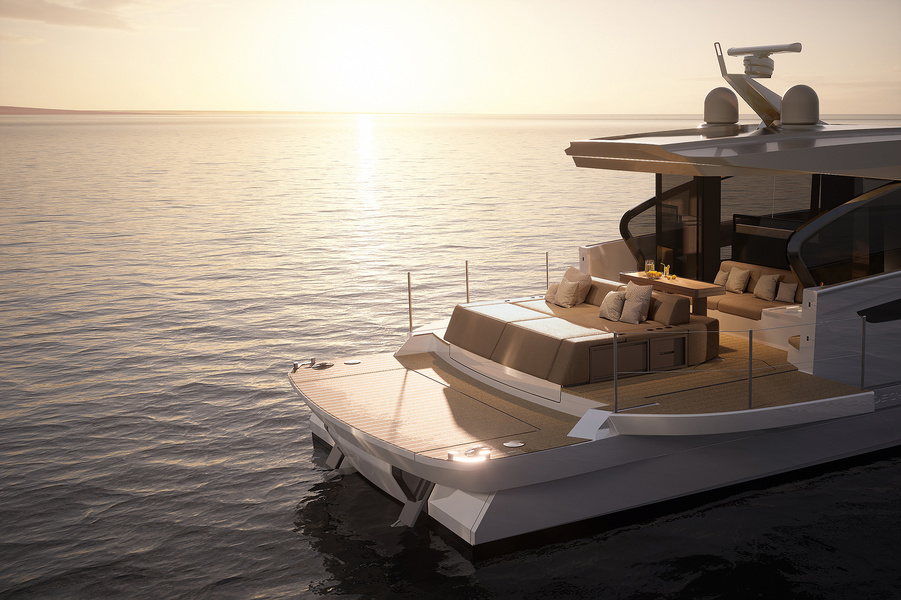 Giovanna Vitelli, Chair of Azimut|Benetti Group, sees Seadeck as a new starting point for future generations: "We wish, once again, to chart a course that will be an inspiration for the entire industry so that the theme of respect for the environment is interpreted with a concrete approach made up of investment, technological research, and the courage to introduce a new lifestyle that embraces the sea."
Designers of the Seadeck Series
Azimut worked with the design studios of Alberto Mancini and Matteo Thun & Antonio Rodriguez. Mancini, who has been working on Azimut yachts for a while, came up with an innovative concept where the exterior communicates naturally with the interior. To do this, he modulated the lines from taut and dynamic to sinuous and essential, thus defining the infinite space of Fun Island. World-famous architect and product designer Matteo Thun drew on the philosophy of consciousness in the interior. The studio redefined luxury based on well-being and chose natural or recycled materials, such as cork that replaces teak.
When to expect
The Azimut Seadeck 6, the first of three models in the Series, will debut at Boot 2024. She will be followed by Seadeck 7 and Seadeck 8, both to be launched between 2024 and 2025.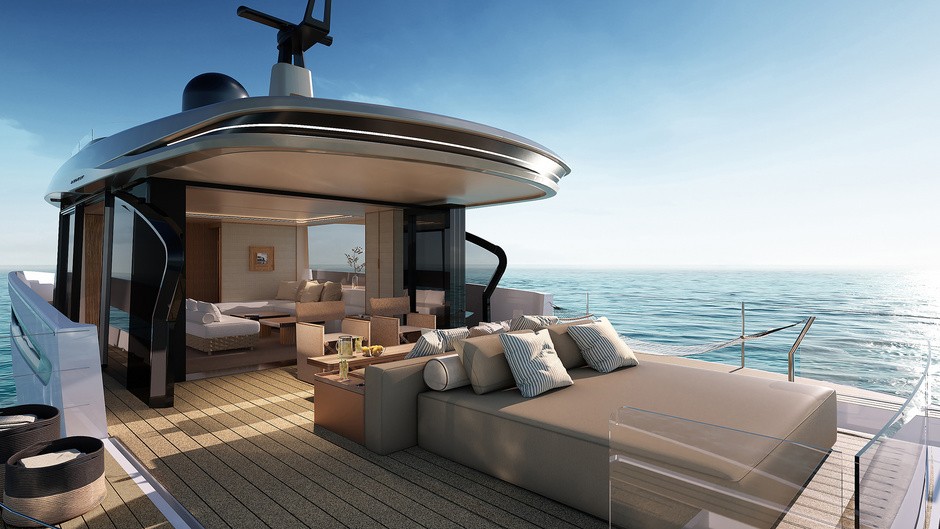 Azimut's new series represents an exceptional combination of technology and design, a deeply felt vision and a passion for returning to a more conscious relationship with nature. To protect it and put it at the centre of the onboard experience. Moreover, they are doing it in style — in company with legendary Italian designer Matteo Thun.