In a short and detailed press release, Azimut Yachts calls the 30-metre Magellano a «flagship model, and»when launched, it will be the new flagship of the Azimut range of yachts for long cruises.

The yard announced the development of the 30 Metri just weeks after the launch of the systerchip, the Magellano 25 Metri. The same star design team has worked on the older model in the range - Ken Freivokh has given a modern and more elegant form to the traditional trawler concept, while Vincenzo De Cotiis has enchanted the interiors, but nothing is yet known about them.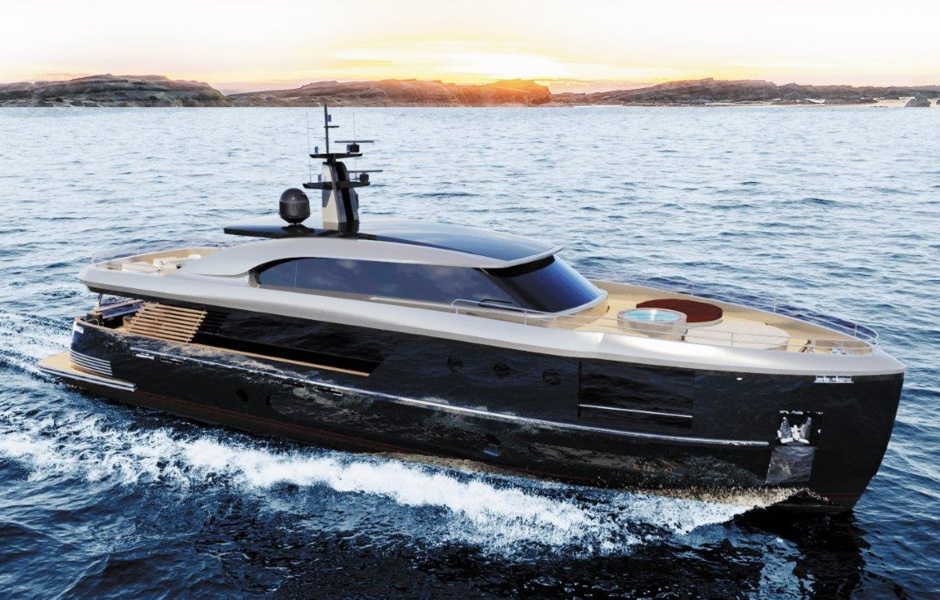 The only detail of the new flagship the shipyard reveals is that the hull of the boat, like her younger sister's, will be built using Dual Mode technology. The technology involves a semi-displacement hull shape with a waterline rounded bottom, wide cheekbones, central skeg and a vertical nose that cuts the waves rather than climbing them, ensuring a smooth ride even in rough seas.