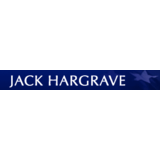 Jack Hargrave
US
Designer description Jack Hargrave
The history of the brand
Hargrave began its journey in 1957 under the direction of legendary American designer Jack Hargrave, who became an icon for modern motor yacht designers. It is difficult to overestimate Hargrave's contribution to the design and engineering of boats on a global scale. He has invented many technologies that are still in use today, including the use of GRP and steel in shipbuilding.
Philosophy
All of Hargreve's creations are like his author - restrained, stately and reliable. The great designer really appreciated the real experience, so he was interested in the wishes and advice of captains, crews, yacht owners, decorators and shipbuilders. He implemented the best ideas in his projects, making life on luxury yachts easier and more enjoyable not only for owners, but also for the crew.
Specialization .
Jack Hargreve's uniqueness lies in his ability to design any type of motorboat and to succeed with any material. The designer and his team have built around 7,000 different boats from pleasure boats to ocean ferries, from sportfishers to luxury megayachts, from cruise liners to commercial fishing boats.
Collaboration with shipyards
The Hargrave Design Bureau has played an important role in the success of companies such as Burger, Amels, Prairie, Atlantic, Halmatic and many others. The studio has developed more than 75 models for Hatteras alone.
Landmark projects
The designer revolutionized the yachting industry with the Hatteras 41 Knit Wits, the first ever fiberglass boat over 30 feet long.
The team at
Jack Hargreve was attracting talented people. He assembled a strong team, which not only continued the work of the master after his death, but also stepped forward, creating from the design office a full-fledged shipyard - Hargrave Custom Yachts.
Superyachts Jack Hargrave