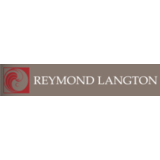 Reymond Langton Design
Great Britain
Designer Description Reymond Langton Design
The history of the brand

Reymond Langton Design was founded in 2001 by two designers, Pascale Reymond and Andrew Langton. Both had a wealth of professional experience and had been working in the yachting industry for over 10 years. It is no surprise, therefore, that business with the partners was rapidly gaining momentum and the new company achieved global recognition in its early years.
Philosophy
The studio believes that the main source of inspiration is the clients. Customers often bring extraordinary ideas, which are reborn into unique projects by the team. Designers are also influenced by modern architecture, works of art and even feature films.
Specialty
The company is engaged in decoration of interiors, exteriors, development of room layouts for motor and sailing superyachts. If necessary full support of the project during building is carried out.
Cooperation with shipyards
Reymond Langton has an impressive track record that includes giants such as Lurssen, Abeking & Rasmussen, Amels, Alloy Yachts, Heesen, Oceanco, Feadship and many others.
Landmark projects
The year 2004 is a turning point for the studio. Two 68-metre projects for Lurssen and Abeking & Rasmussen (later Kismet and Aviva) added to the portfolio. The studio also received several prestigious prizes, including the ShowBoats Design Award for the 40-metre Apostrophe from Hakvoort Apostrophe and the World Superyacht Award for the Mogambo.
Team
In 2002, the partners invited Jason Macaree, who had previously worked with them at Donald Starkey, to be their director. Today they are surrounded by a close-knit team of seven people. The company's headquarters are in British Bath, with an additional office in London.
Хотите получить консультацию?
Хотите получить консультацию?