Based on a supercharged 4.6-litre four-stroke V8, the new model is unlike any other on the market.
The Mercury 450R is the most powerful outboard engine produced in the world today.
Seven Marine 627SV with power output over 600 hp does not count, as it can hardly be considered«civil».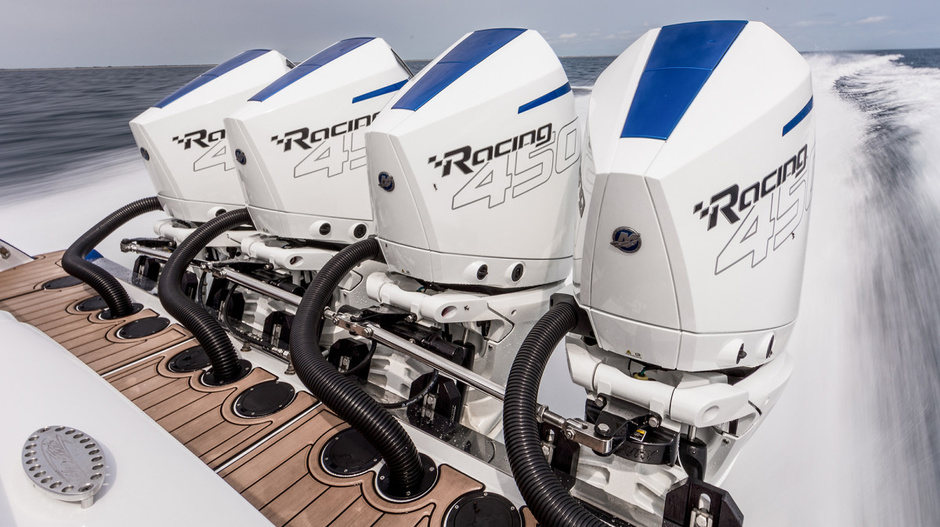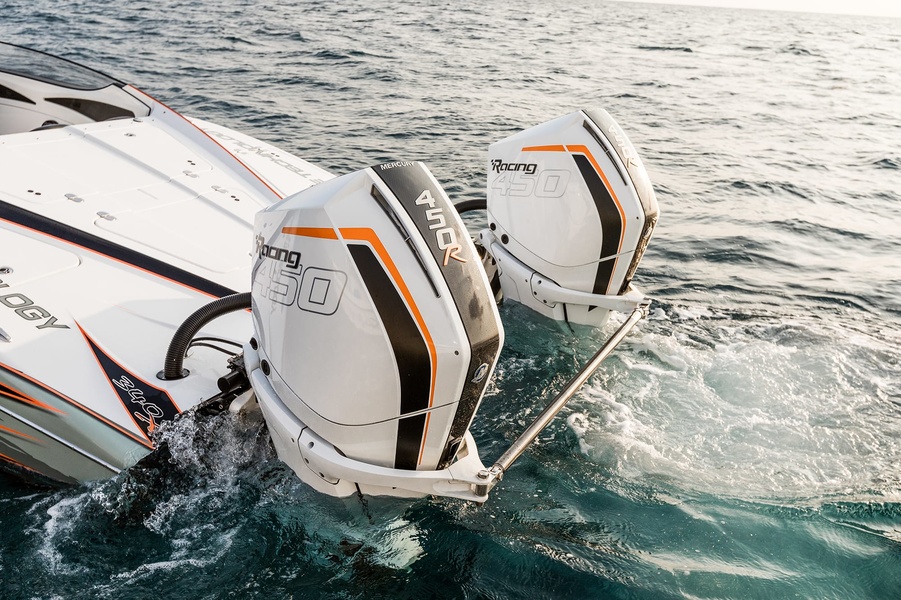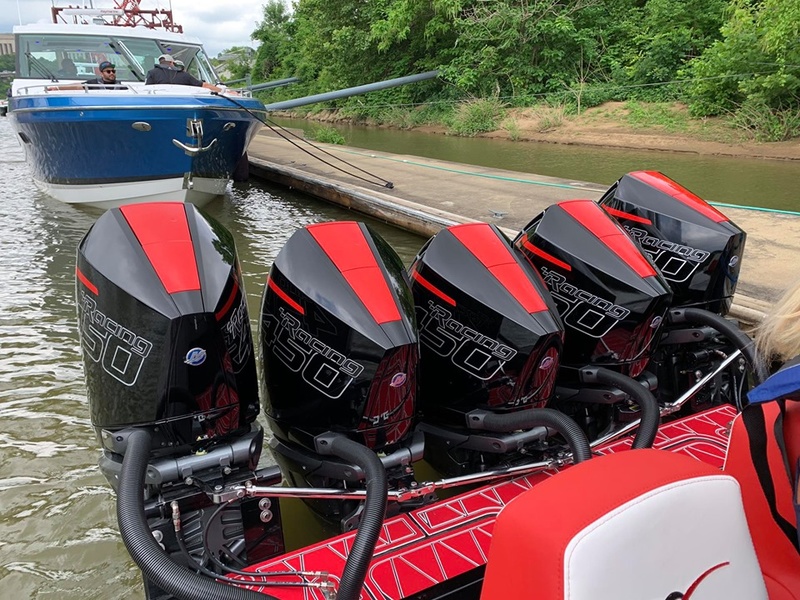 «The launch of the new Mercury Racing 450R outboard engine is a welcome event. It puts us way ahead of the competition, not just in terms of power and weight, but also in terms of technology»," saidBen Allen, general manager of EP Barrus, Mercury's UK distributor.
As the Mercury Racing record-breaking model description suggests, the engine develops 450 bhp. However, it is notable not only for «horses». The Mercury 450R is 120 kg lighter (it weighs 313 kg) than its closest competitor, the 425-horsepower Yamaha XTO. As a result, we have the best power-to-weight ratio of any mass-produced unit of any brand in this segment.
Other key features include a bypass valve that automatically adjusts maximum boost pressure to suit ambient conditions, reinforced mounts, exhaust valves made from the innovative Inconel alloy, and a 115A alternator.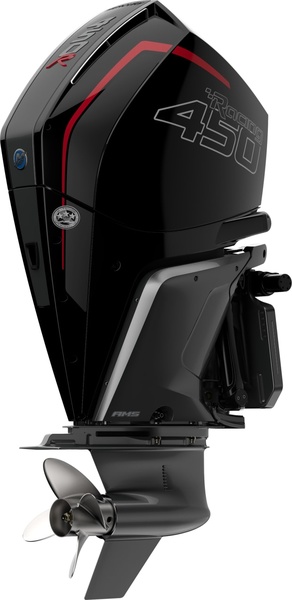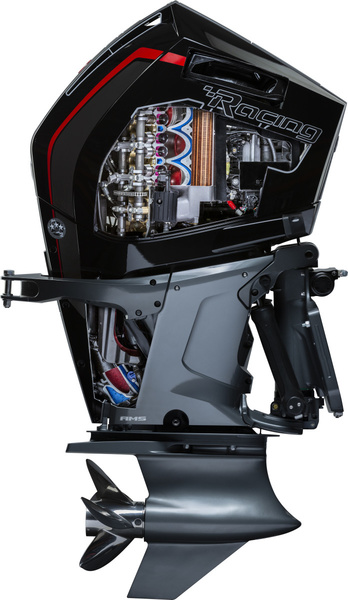 More good news is that the 450R is as narrow as the 300R. It turns out that you can mount several of these powerful motors in a row at once.
If we continue to compare it with the newer models of Mercury Racing, we should note the following: the torque has increased by an impressive 40% compared with the 400R. At the same time, for all its uniqueness the engine runs on regular fuel with an octane number 89 (corresponding to our AI-95).
«Mercury Racing, as a specialty division of Mercury, positions itself as the AMG for Mercedes-Benz»," said Steve Miller, director of marketing, with undisguised pride.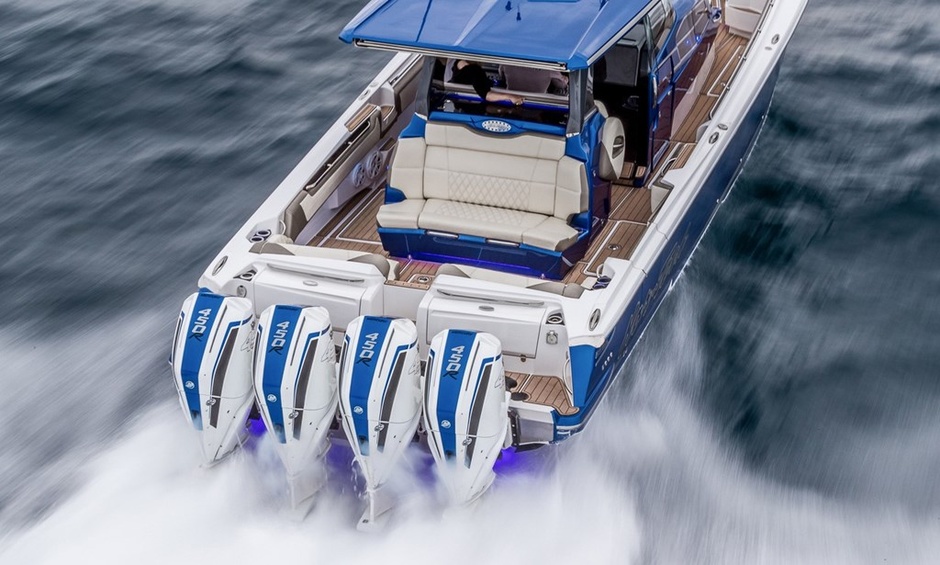 Production of the 450R is now underway. Official pricing starts at $54,000 and goes all the way up to $64,000, and we'll just add that the standard warranty on the engine is three years, but an extended warranty of five years is also available.