The world's two largest trimarans - Yann Guichard's 130ft Spindrift 2 and Francis Joyon's 105ft IDEC Sport - crossed the start line between the lighthouse on the island of Wessan, France, and Cape Lizard, UK, on Sunday to break the record set four years ago by the Banque Populaire V trimaran led by Loïc Peyron. He managed to circumnavigate the world in 45 days, 13 hours, 42 minutes and 53 seconds. To win the Jules Verne Cup, the teams have to beat Loïc Peyron's record time by at least 1 minute.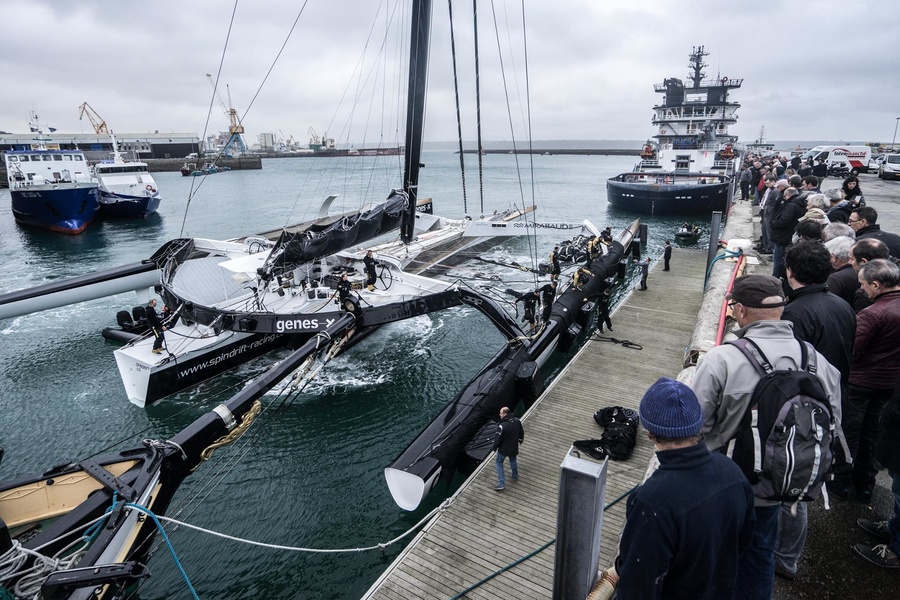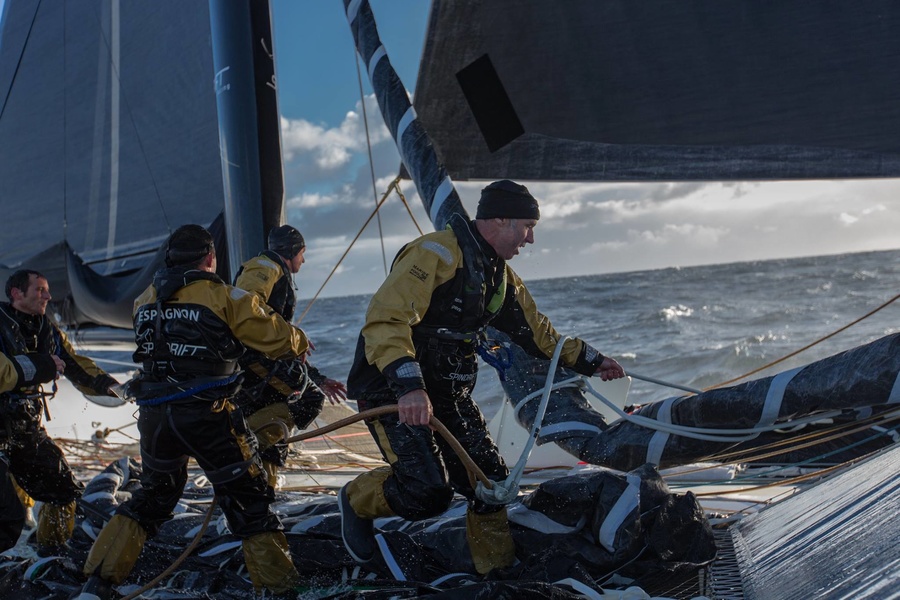 Both competing trimarans have already won this trophy. Spindrift 2 is an upgraded Banque Populaire V. Spindrift Racing purchased this trimaran in 2013 and made some changes, shortening its mast and lightening the vessel by 2 tons. IDEC Sport is a former Groupama 3 built specifically for the Jules Verne Cup. On her third attempt, this multihull took the trophy, sailing around the world in 48 days. Two years later, the Banque Populaire V broke this record.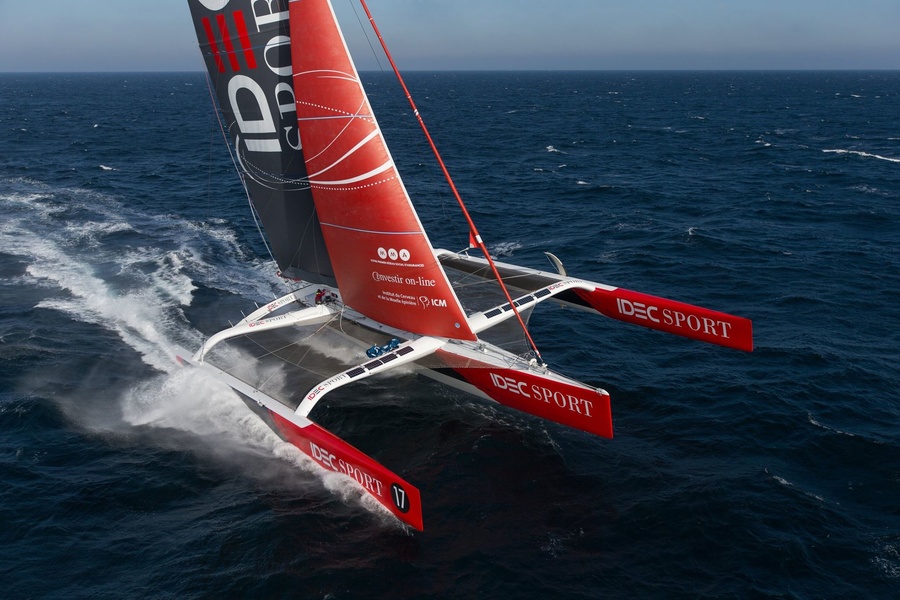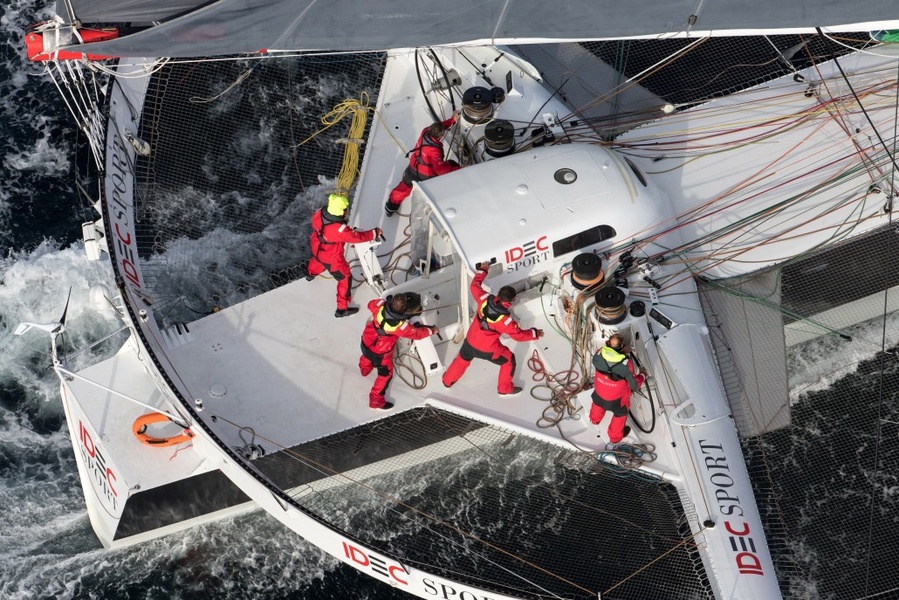 The average speed of Spindrift 2 and IDEC Sport increased from 25 to 30 knots after two days on the road. A stiff northeasterly breeze will take them to the coast of Africa, where they should cross the equator in about five days. To keep pace with the previous record, they will need to reach the equator in no later than five days, 14 hours 55 minutes. You can follow IDEC Sport's progress here and Spindrift 2's progress here. At this link the routes of both trimarans are brought together and presented relative to the record attempt.