Once upon a time, the idea that women could participate in a round-the-world regatta without the help of men seemed ridiculous to the world. Now things have changed and this change began with Maiden, perhaps the first yacht with a fully female crew to participate in Whitbread Round the World.Michael Schulman of The New Yorker spoke with legendary Tracy Edwards, skipper and Maiden's visionary inspiration.
When asked how she fell in love with sailing, Tracy Edwards only shrugs her shoulders, as «it happens. Anyone who knows Tracy personally will confirm that somehow everything in her life has happened this way: A native of the English village of Pangborn Edwards was kicked out of school at the age of 16, after which she threw her backpack over her shoulders and went wandering around Europe.Eventually she found herself in Greece, where she heard a life-changing question from a visitor to the bar where she worked: «Would you like to work on my yacht?»
Tracy came out from behind the bar and was aboard a charter boat that stopped off Martas Wynnard, Massachusetts. Here she met the King of Jordan. Hussein ibn Talal, who shared his wisdom with her:
«With faith, honor and courage, anything is possible.
Edwards wrote these words down on a piece of paper that she later glued to her chart table. This piece of paper went around the world with it. Did the royal motto affect its future fate? It's quite possible.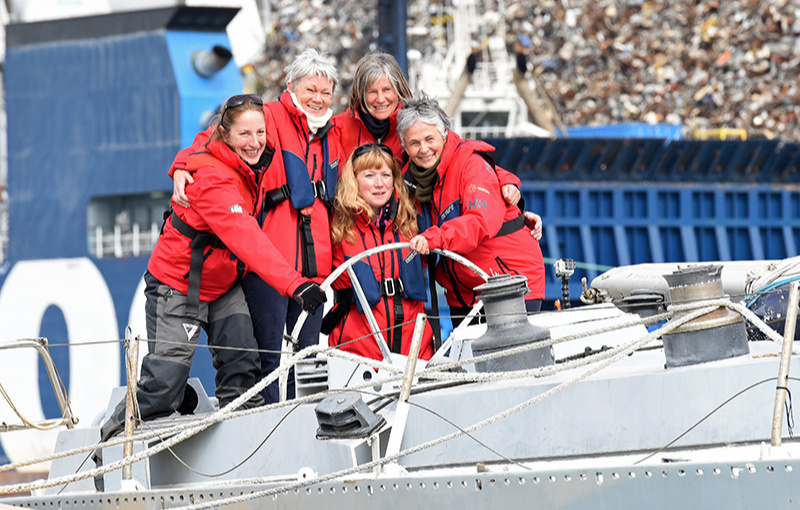 Now the world knows Tracy Edwards not as a rebel and a master bartender, but as a sailing legend. Shortly after that meeting with Hussein ibn Talal, she joined the Atlantic Privateer team with which she took part in The Ocean Race (formerly Whitbread Round the World Race). There were 130 competitors, but only four of them were women. And Tracy herself was only here as a coca.
«I was very outraged by all of this. After the end of the regatta, I came to the conclusion that I wanted to go on boats myself. I just loved it. And if the world doesn't like my wish, it means I have to change»the world," said Edwards, 57, flaunting a short hair in the style of actress Judy Dench.
That's what happened. The next three years, the Englishwoman devoted the first ever fully female Whitbread team. Raising money was particularly difficult, and had to refinance their own house. The result was the purchase of the 17-metre aluminium yacht Prestige, which Edwards decided to rename to Maiden - a name that can be translated as both a «girl»and a «debutant».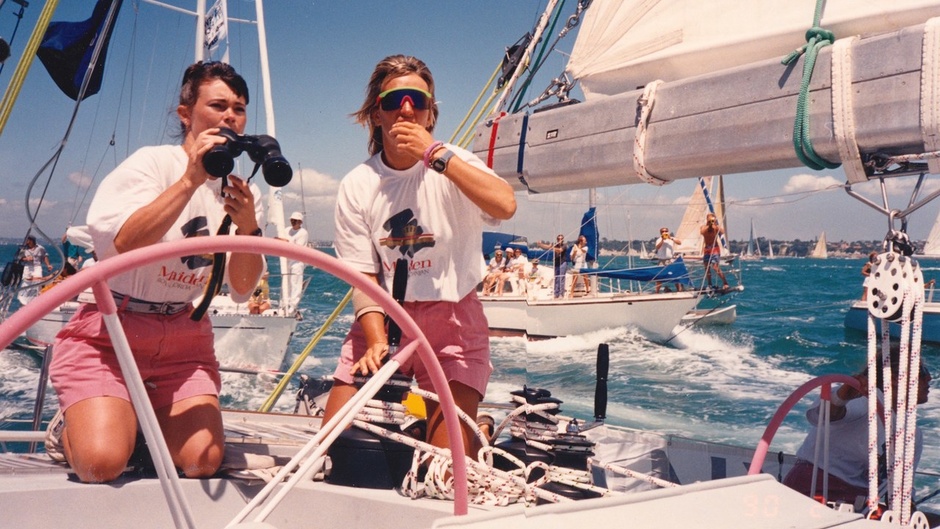 But the pioneers still needed sponsors. That's when Tracy remembered Hussain Ibn Talal, who was only happy to offer her the support of his Royal Jordanian Airlines.
The road to the historic regatta was thorny and not easy, and few people expected the «weak floor» to reach the finish line at all.
On September 2, 1989, Maiden and Edwards as captain and navigator sailed from Southampton, England. After nine months and 33,000 nautical miles, she returned as the winner of two (out of six) stages of the regatta, including the most dangerous one from Uruguay. to Australia through the icy waters of the Antarctic Ocean.
When the crew moored in the Australian Fremantle, it was a moment when, according to Edwards, millions of jaws «sagged around the world».
We'll be back by now. In front of us is Edwards with nine other sailors; the scene is New York's Central Park, or rather the famous Loeb Boathouse. Ten women, six nationalities. The programme is intense: after a couple of gin and tonic glasses we head to the Landmark Cinema where the premiere of Maiden, a documentary directed by Alex Holmes, is in preparation. And the next day we go to Long Island, where Dawn Riley - the only American woman with Maiden - works. There, in Oyster Bay, she has her own training fleet.
«Swimming and barbecues with friends - what could be better?» - Angela Heath, an Irishman and former school sailor from Maiden.
At times like this, you want to remember the past - and this company will certainly have something to remember. The merry pioneers of the sea are beginning to remember, which prompted them to respond to the call of Edwards. The Englishman Sarah Davies was in the army at the time, and could not not answer the advertisement in the publication Yachts & Yachting.
«It was written very simply: "Need: Women Sailors." Well, that was me!»
Mikaela von Koskull, a helmsman from Finland, was a radio specialist on a merchant ship. She couldn't ignore that chance either.
«I thought, damn it, I'm going to Whitbread!»
Pleasant memories are replaced by sad memories: women remember perfectly well the sexism of that time. For example, the Guardian newspaper called them «port babies», which, of course, was offensive.
«When we arrived in New Zealand, the reporter added: "It's not just a port babe, it's a very smart and fast port babe." It was a pleasure, until we noticed that the word "babyah" hadn't gone anywhere»," recalls Edwards.
After emptying their glasses, the women walked to the Conservatory Water Pond, where kids love to launch radio-controlled sailing yacht models. They wouldn't mind trying it themselves: armed with a couple of mini yachts and consoles, the sailors quickly assembled their own regatta. There were screams of joy and horror: «I'm stuck," Davis yelled. - It's a disaster," Davis said.»
Edwards philosophizes next to me: «When you need the wind, it's never there. The undeniable truth of sailing».
Heath notices that the same thing happened in the equatorial zone of dormancy. «Then we just took off our clothes. You can't»do that here," says her colleague.
At this point, it becomes clear that the impromptu regatta will end prematurely - as once predicted by enemies. «All right, time to wrap this up. I'm making an administrative decision: now I'm captain»again," says Edwards. Everybody goes to their hotel - orders are orders.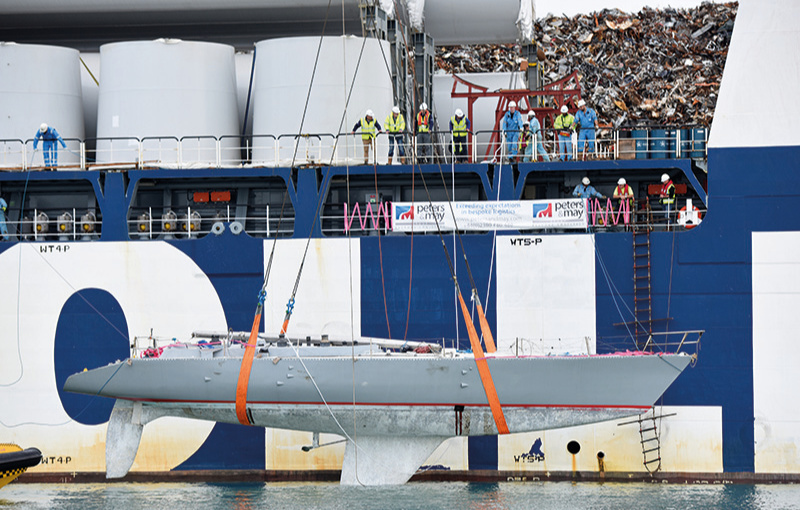 In 2014 Edwards launched a crowdfunding campaign to buy Maiden, which the last owner left rusting on the banks of the Seychelles. As a result, Princess Haya bint al-Hussein, daughter of King Hussein, paid for the transport of the boat to England as well as its restoration. Now the resurrected boat is taking part in a round-the-world charity tour. On board, of course, only women. Edwards is looking forward to the reunion: «Now she's somewhere between New Zealand and Hawaii. She'll be in New York in July next year».
Translated by Denis Koshelev.