Saratov shipyard «Boat House» presented a new model of houseboat - LH 115. The first hull LH115 has already passed sea trials.

LH 115 has a trimaran type hull with good directional stability which removes the need for helm steering. The 10.42 meter long houseboat weighs only 6.5 tons which means it can be launched by one off-highway vehicle. The reduction in overall weight has had a positive impact on propulsion performance. Equipped with two 90 hp Suzuki outboard engines, the houseboat is capable of speeds up to 20 km/h.
The LH 115 has also been designed to carry the smallest draft in its class, with a minimum draft of 35cm.
The layout of the yacht features a master suite, a bathroom with a shower cubicle and a galley with a dining area. The galley stove and galley fridge are gas-powered and the shower room has a water heater to ensure economical use of the limited fuel allowance (400 litres).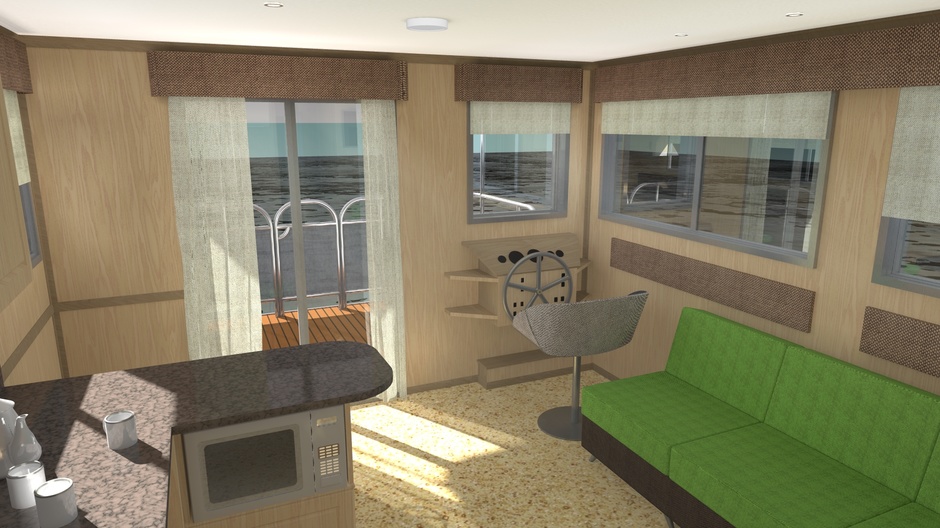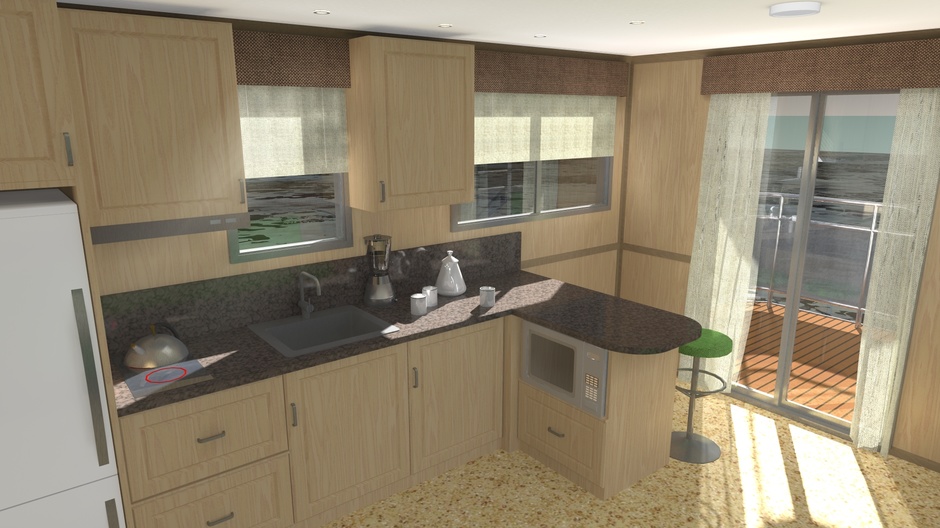 The hausbot also has an electric split system and 12V battery-powered lights. A portable generator with a capacity of only 2kW is sufficient to supply the boat with electricity.