American Tim Woodson is building pirate ships. More specifically, converts the houseboats into ships from adventure novels. He already has six such boats on his account: under black flags with the image of the skull they take tourists in love with pirate romance.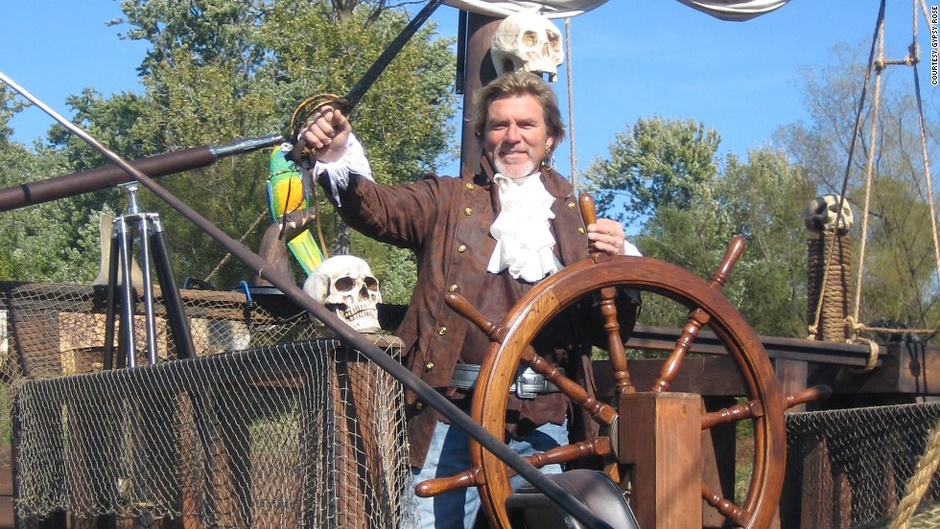 Tim Woodson sold his last boat, the 12-meter Gypsy Rose II, to the Historic Channel.
«Built on a 1988 Gibson houseboat base. Two new 545-engines, Kohler generator, V drive. Can hold 30 people, looks like a Hollywood star. Perfectly adapted for living aboard, cool for parties. Two bedrooms and two bathrooms. Estimated at $110,000, selling for $79,000, possible bargaining»," said an ad on the Craigslist website.
For a modest $80,000 the buyer received a pirate schooner with two bedrooms, two bathrooms, a huge mahogany dining table almost 8 cm thick, a piano in the salon and a galley with a bar filled with rum and tin mugs.
The skeleton of the previous captain Gypsy Rose II, a treasure map and a mountain of treasures from piracy await passengers aboard. Sails on fake «masts are» torn in sea battles.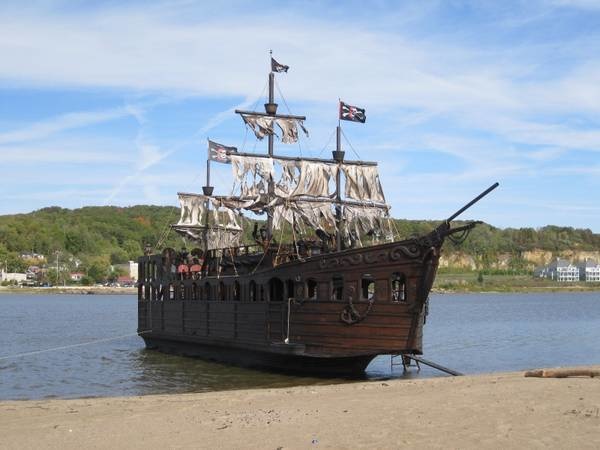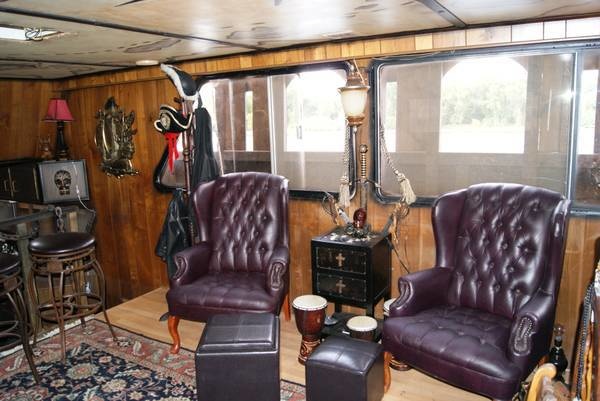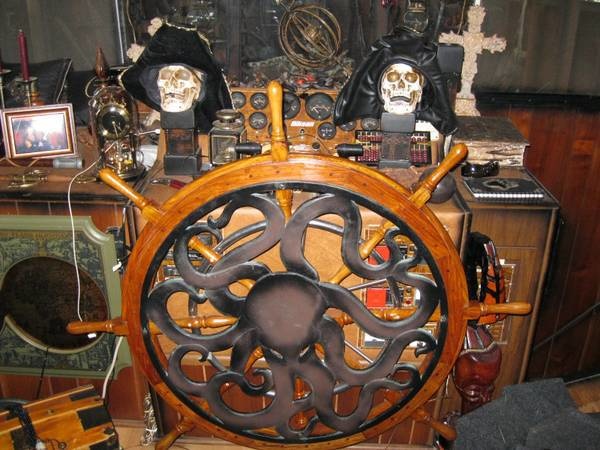 «This is probably the most photographed ship in the Mississippi»," Tim Woodson told CNN.
When Gypsy Rose II shoots his guns with 4-inch sponge-cut balls, all the local kids gather along the coast hoping to catch one of these «nuclei».
It took Woodson just over two months to build Gypsy Rose II.
«When I was a kid, the pirates were cool, and nothing has changed since then," Woodson said. - Piracy appeals to the sense of freedom, the joy of being a researcher. It allows you to justify the «bad guys».
Woodson also sold his past ships through Craigslist. One of them used to be a landing craft for the Marine Corps. The other one has 18 bunk beds for school trips. Some of these ships were bought by cruise operators, others by restaurateurs.
«When I built my first ship, people said I was crazy," Woodson said. - But five years, six ships, and in the future 200 cruises a year, and they no longer call me crazy.»