Swiss sailing team Alinghi won the second act of the Extreme Sailing Series that ended on May 1 in Qingdao, China.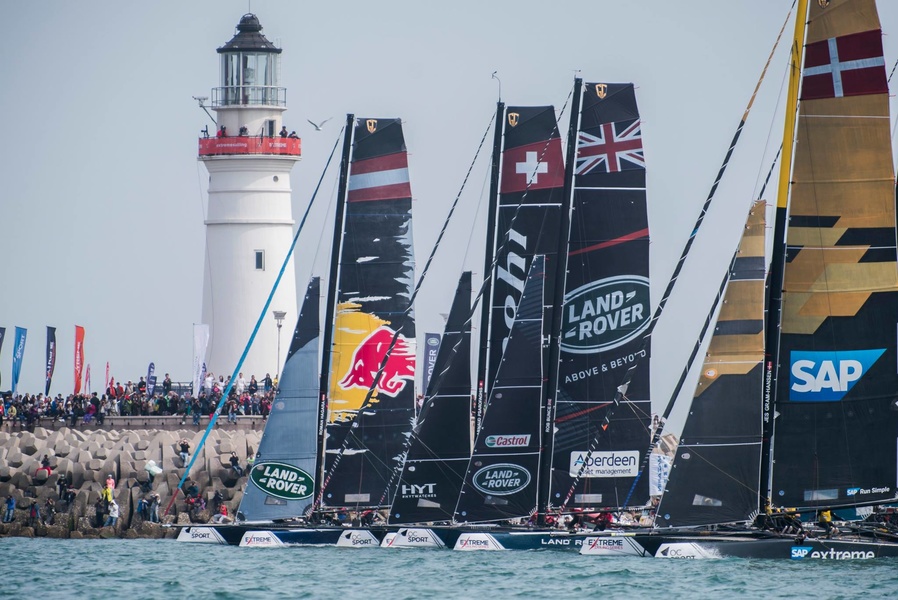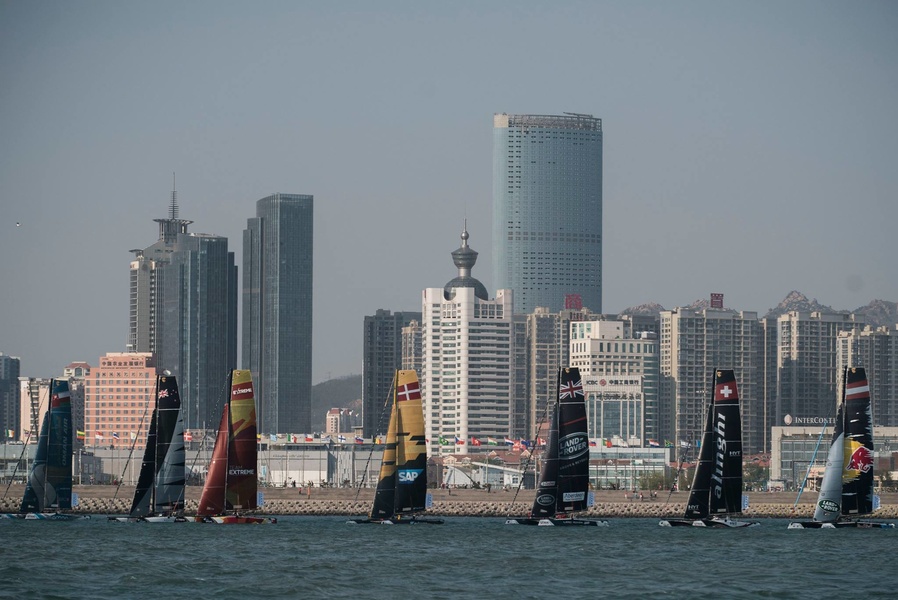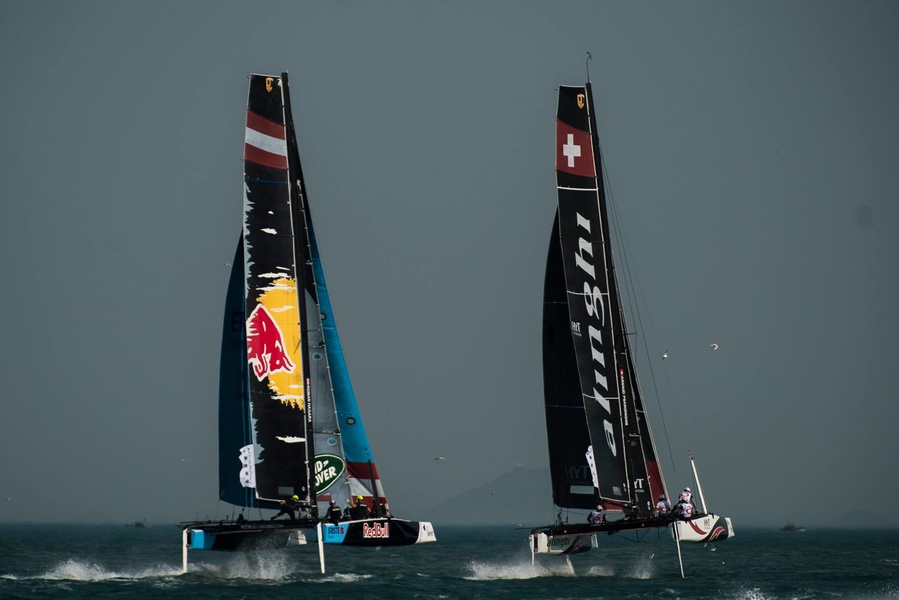 The defending champions of the Extreme Sailing Series won eleven of the seventeen races that took place during the competition. An impressive result!
Alinghi's domination was highlighted in the fifth race, when the team was penalized at the start for going over the line, came back and restarted, but won anyway.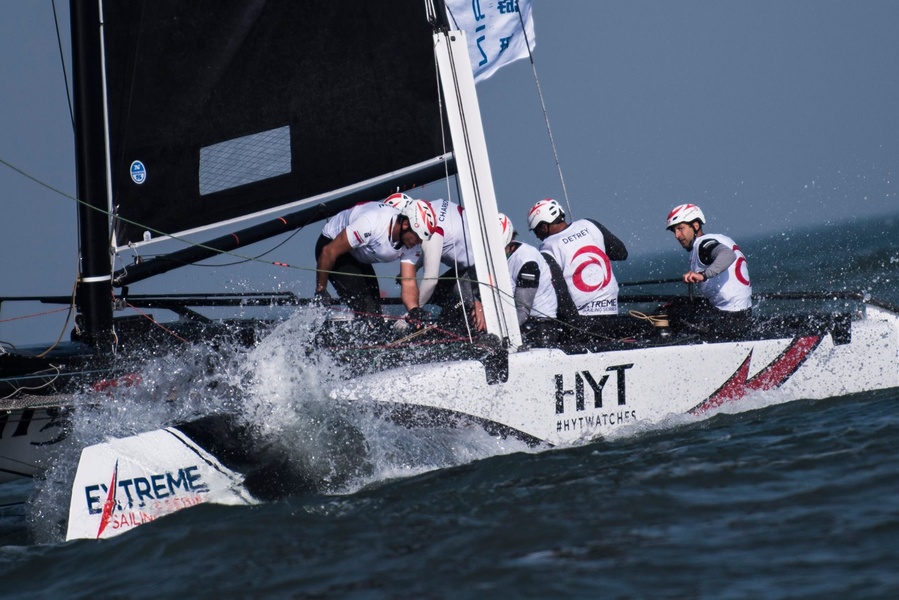 The young Land Rover BAR Academy team finished second in the second act of the Extreme Sailing Series, proving that from being new to the series has grown to serious medal contention.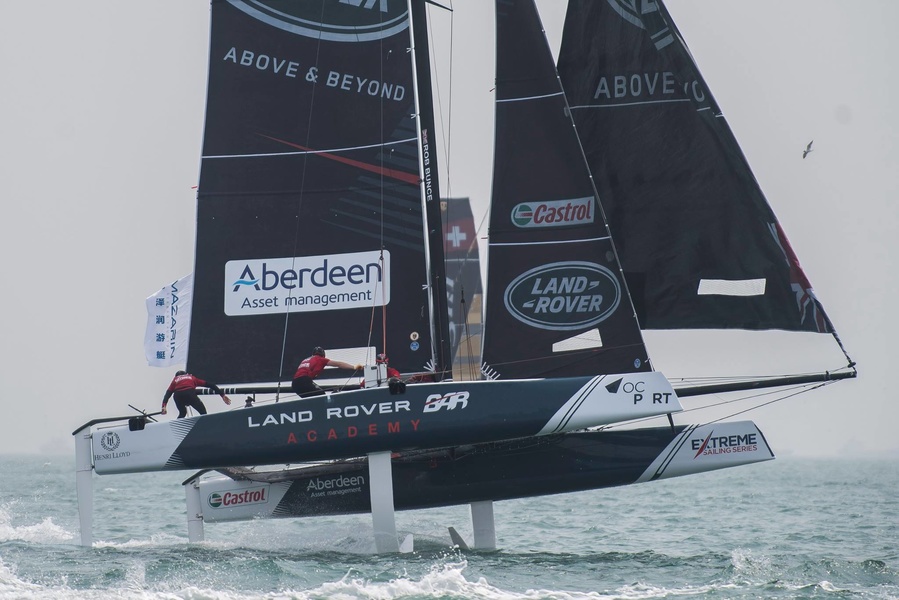 Even having to miss two races due to catamaran damage as a result of a collision with even bigger newcomers to the series, the NZ Extreme Sailing Team, did not stop Land Rover BAR Academy from taking silver in the regatta. This is the team's best result ever in the Extreme Sailing Series.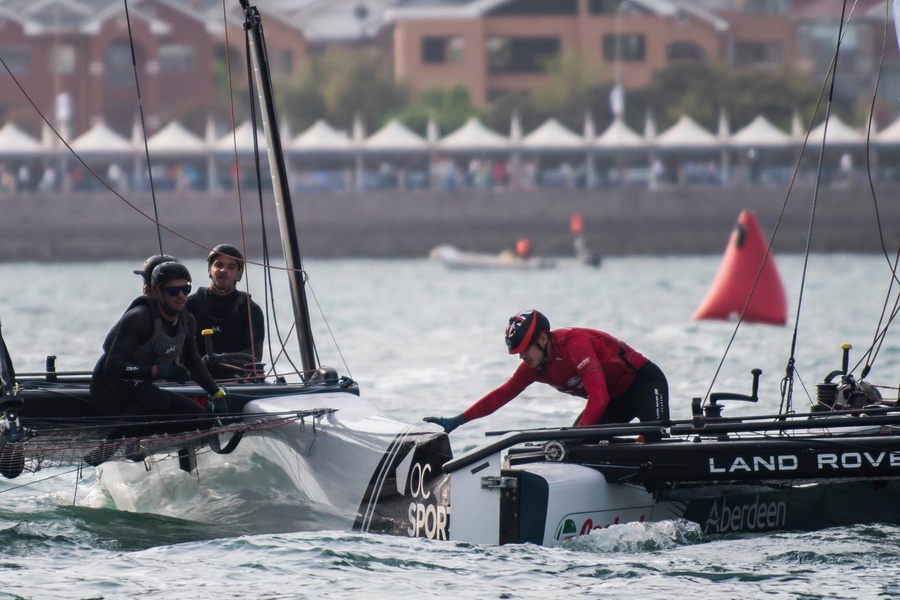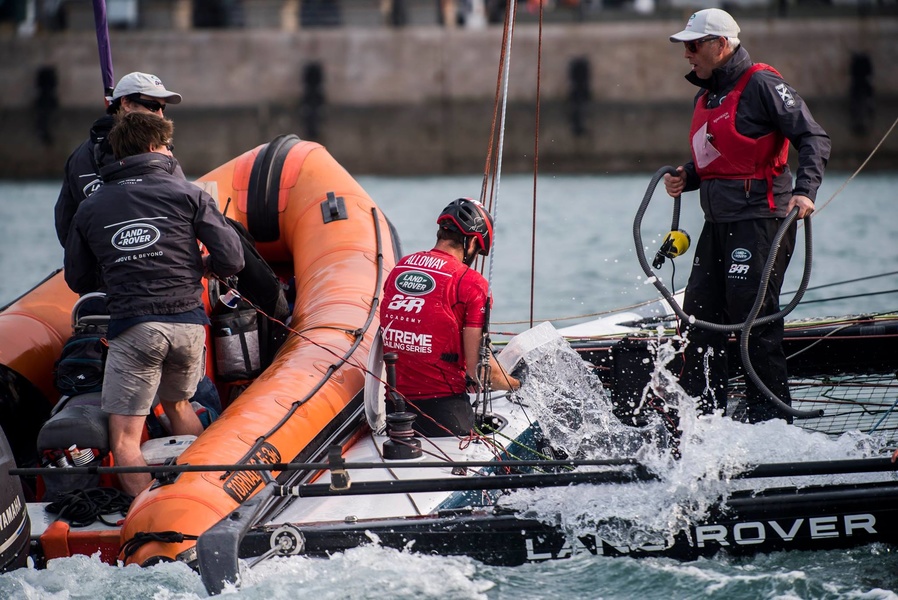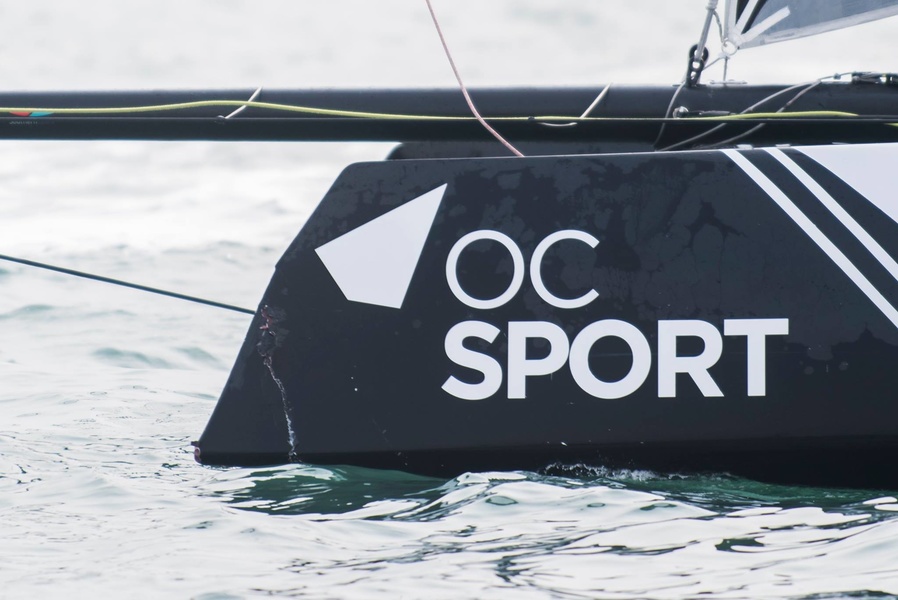 In Qingdao, Oman Air got the better of the world, jumping from sixth last to third place and winning all three races of the phase, including the final race where points are doubled.
Thanks to this victory, Oman Air managed to overtake its main rival SAP Extreme Sailing Team. The teams had equal points and equal chances to win the bronze of the stage.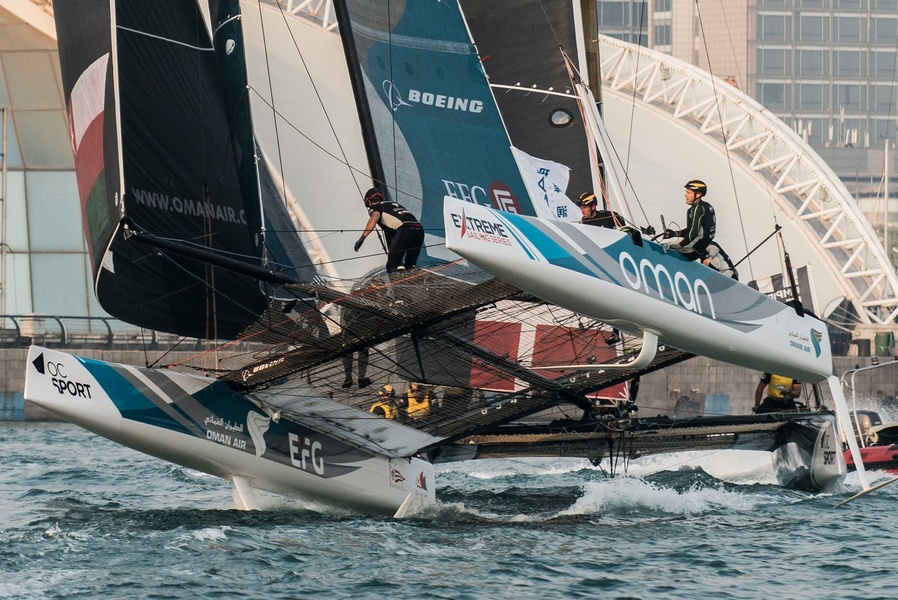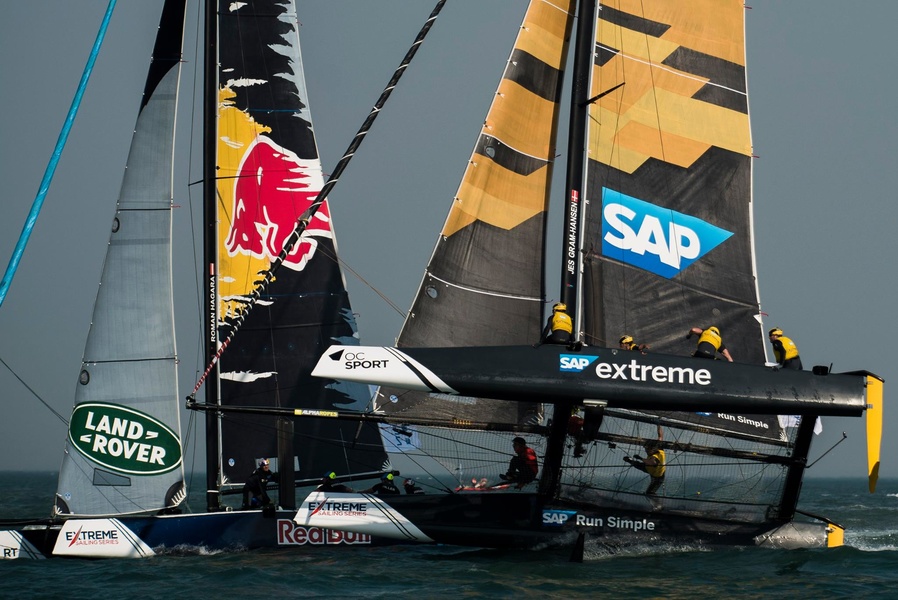 Red Bull Sailing Team settled in fifth place. NZ Extreme Sailing Team, competing in the series for the first time, slipped from third place to sixth after a series of infringement penalties.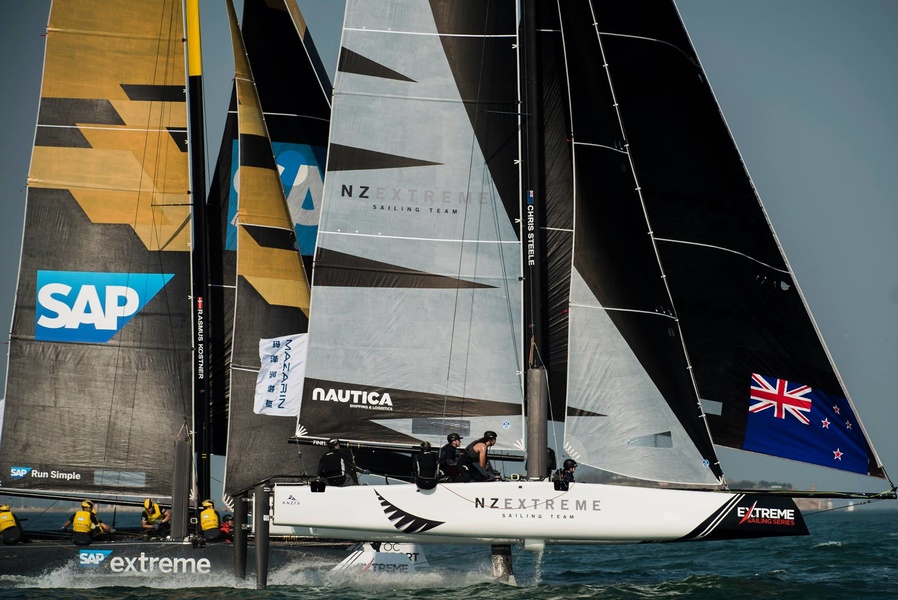 China's Team Extreme, led by renowned Qingdao sailor Liu X ue, rounds out the standings in seventh place. The team received the organisers' wild-card to participate in the Extreme Sailing Series' home leg.