Turkish shipyard Mazu Yachts will present two new 12-metre motor yachts at the Monaco Boat Show - 38 soft top and 42 walk-around. They are designed primarily as superyacht tenders but can also be used as weekend cruisers.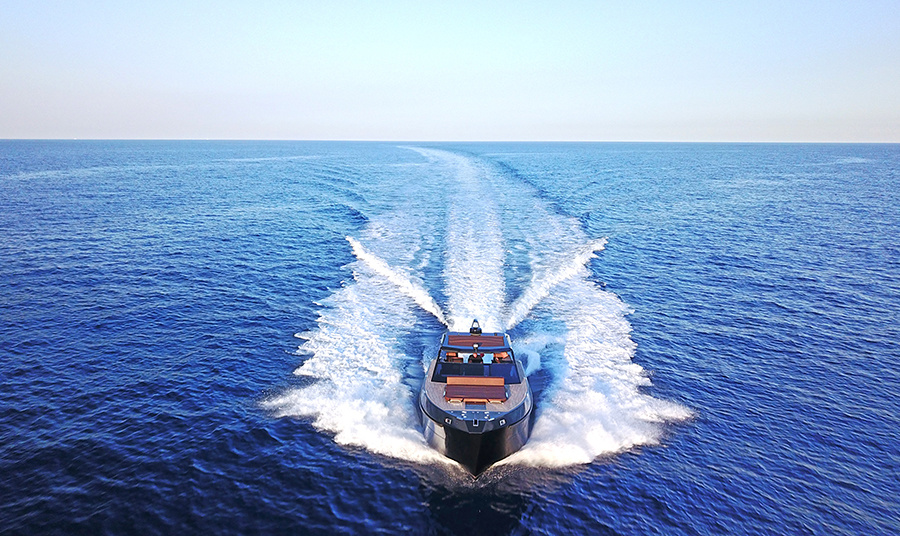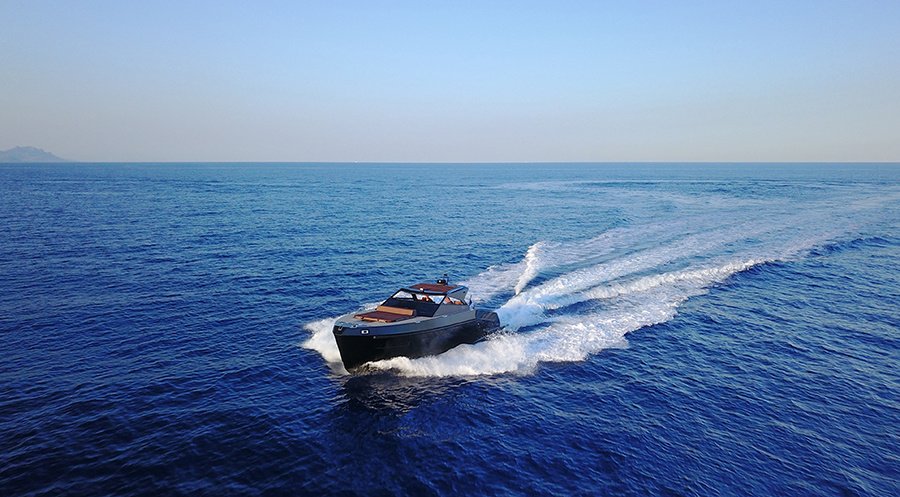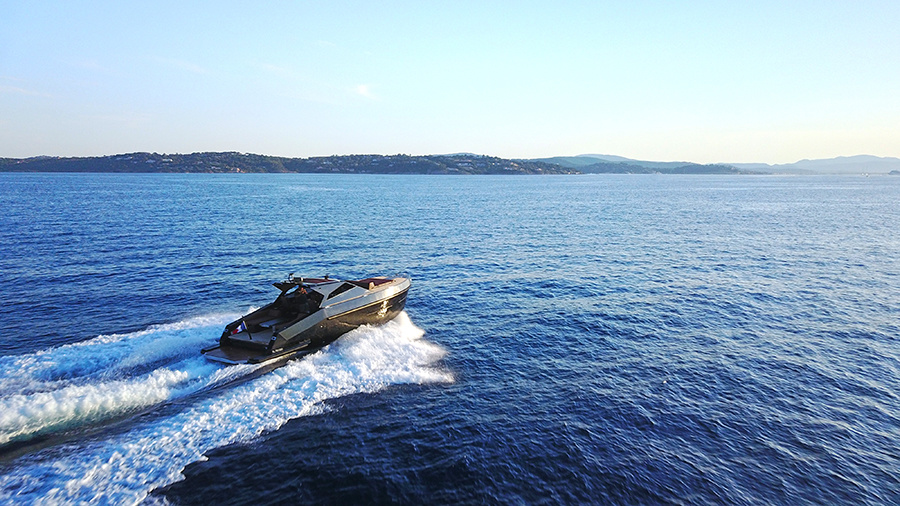 Like other Mazu Yachts, the new models are cold-pressed and built with lightweight but solid planing hulls.
Slightly more modest in size, the 38 Soft Top (11.9m vs 11.99m) has an open cockpit with two sofas and an al-fresco snack table.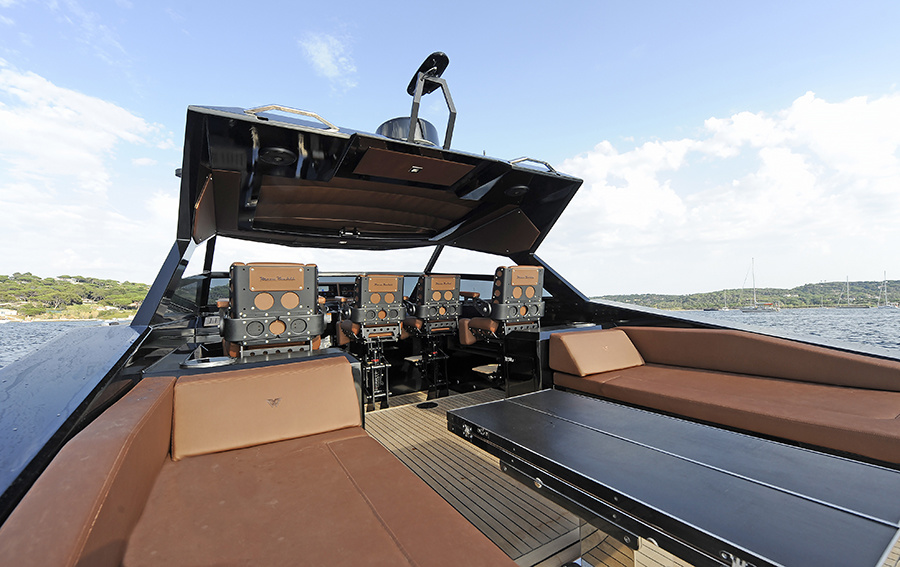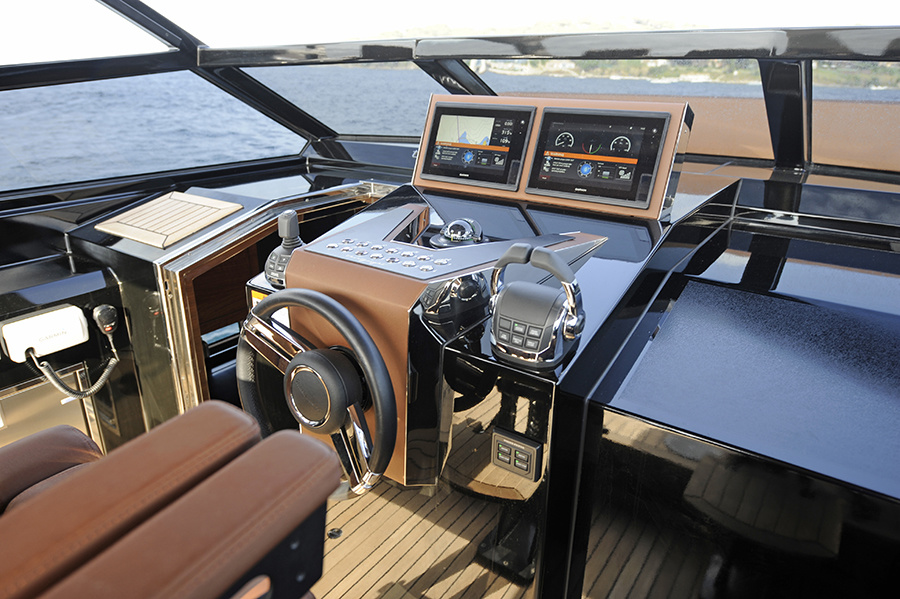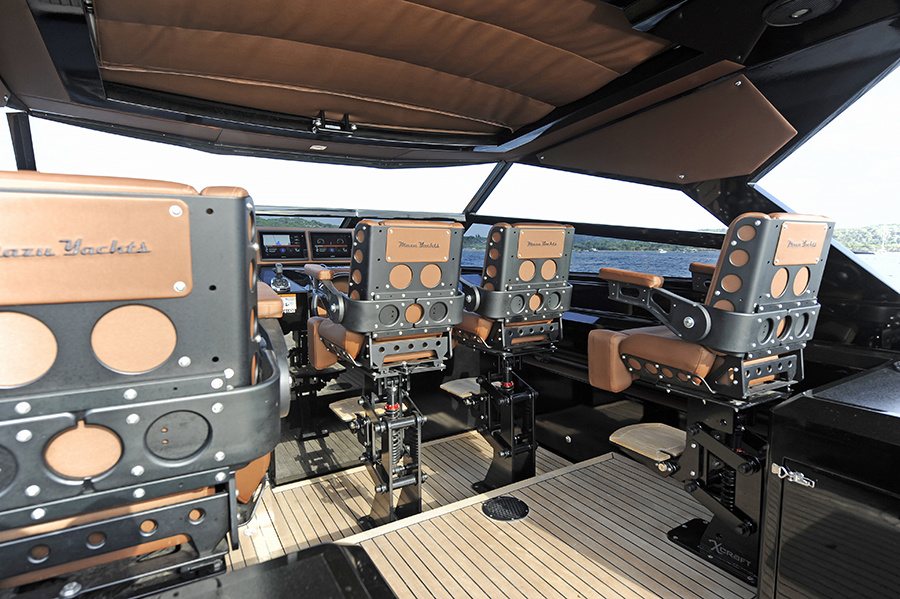 The helm station is protected by a soft-top and equipped with four seats, so guests can fully enjoy the speed of this boat with two Volvo IPS 400s accelerating it to 34 knots. Below deck, the 38 Soft Top has a master suite with a double bed, a small galley and two large sofas, as well as a galley with shower.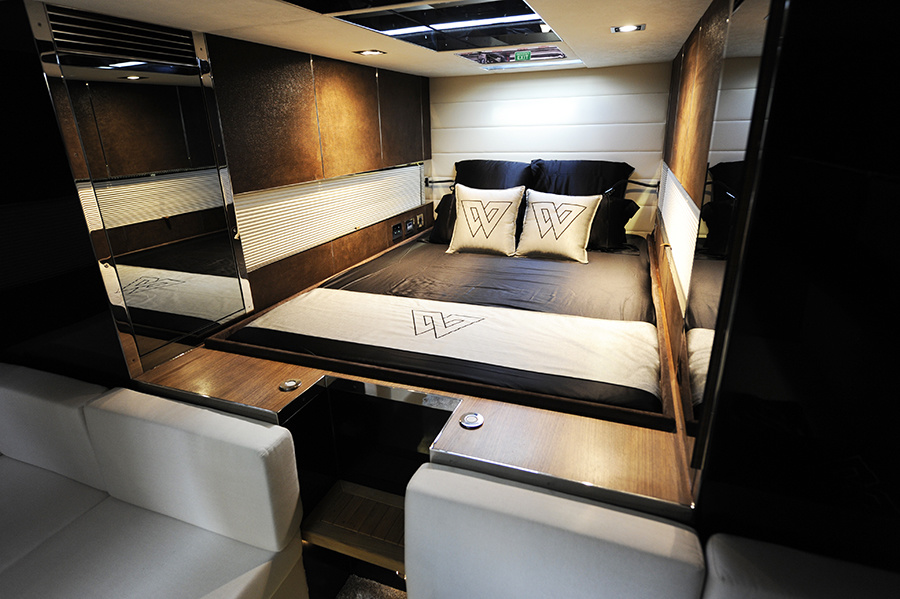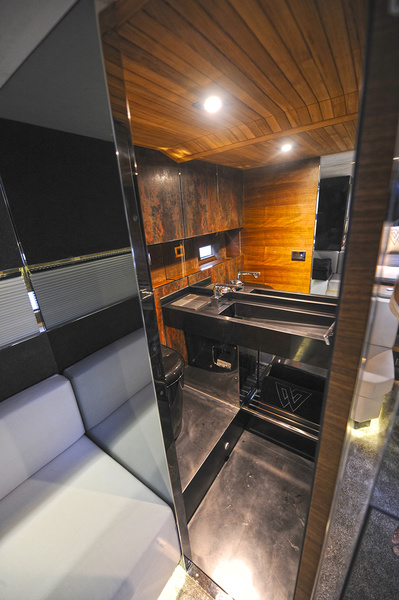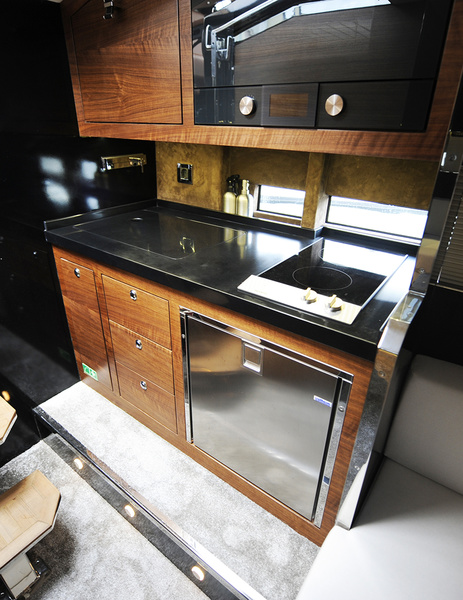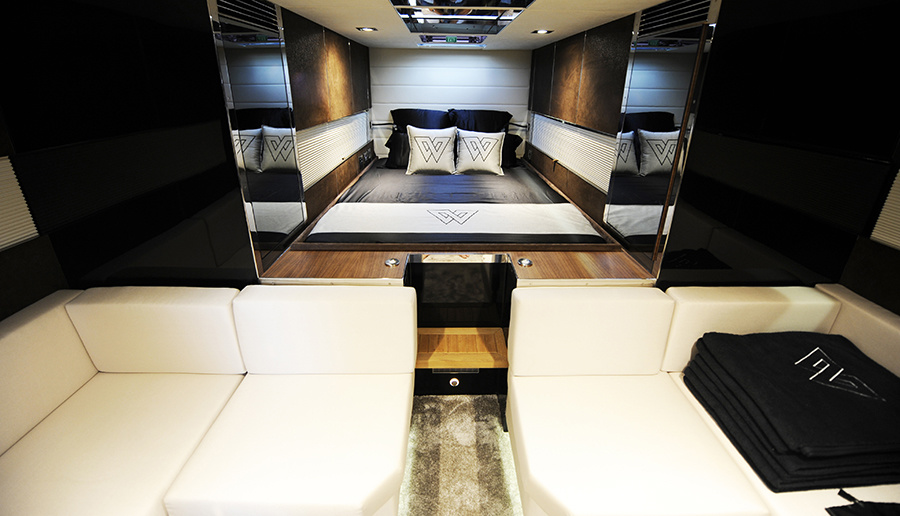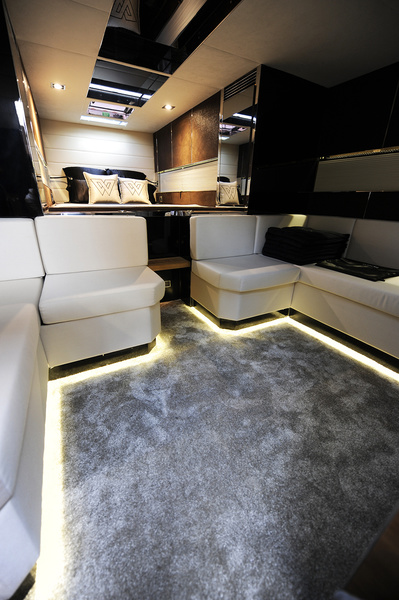 The first hull of the 38 Soft Top - the one that will be seen from 27-30 September in Monaco - was sold to a European client who wanted a military style exterior and an Armani interior.
To achieve this the yard used a combination of leather and fabrics from Foglizzo and mirrors to give the interior a depth that is typical of loft style.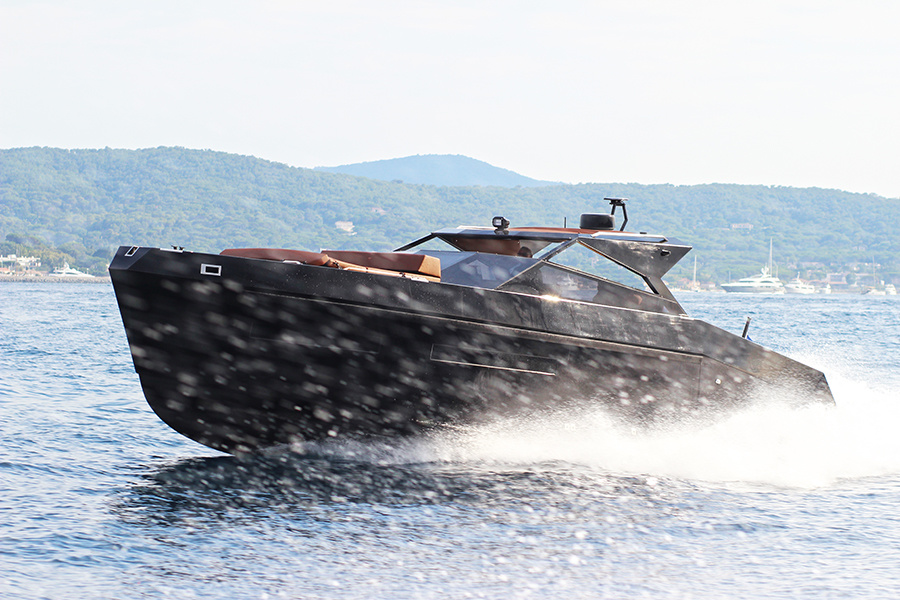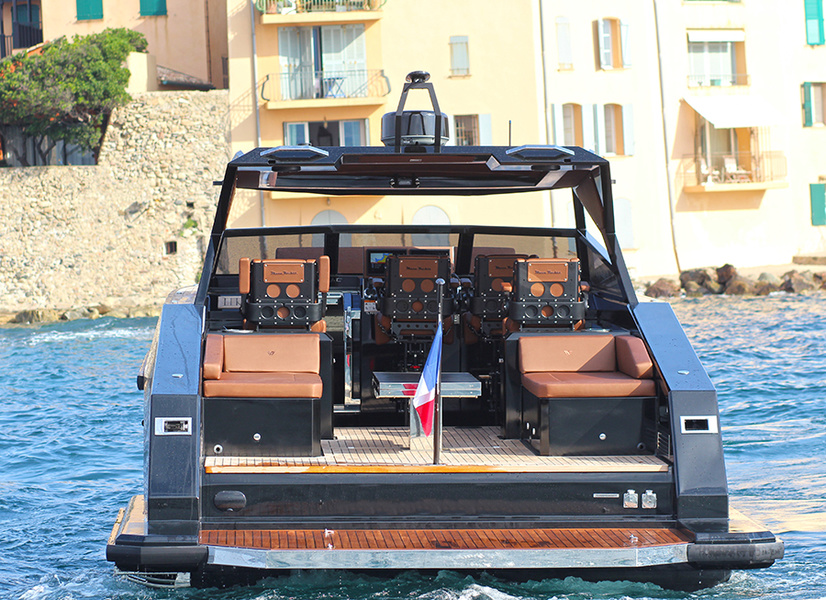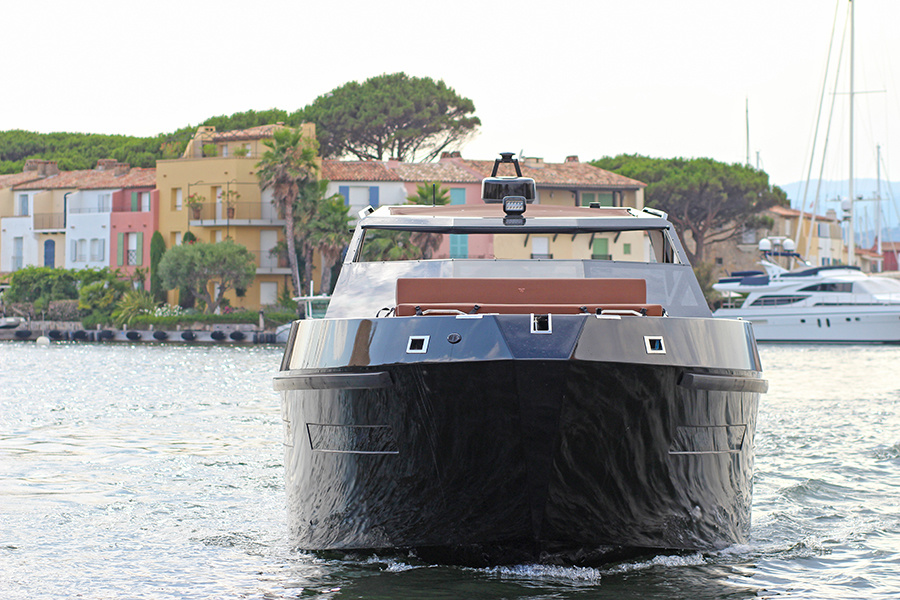 The largest boat in the Mazu range, the 42 walk-around has a central control panel protected by a modern superstructure. It has convenient wide gangways along its sides.
The boat has high sides for safe on-deck movement of guests while still possessing the sporty, military-inspired profile found on all Mazu models.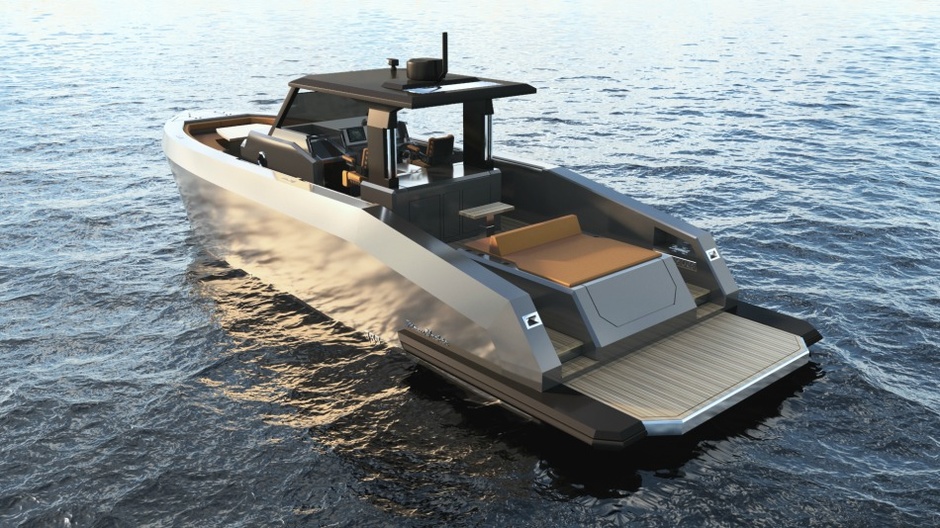 The Mazu 42 features a forward cockpit with two sofas and a table and a large sunbathing area amidships. In the bow and amidships there is a large sunbathing area and a Gaggenau mobile kitchen.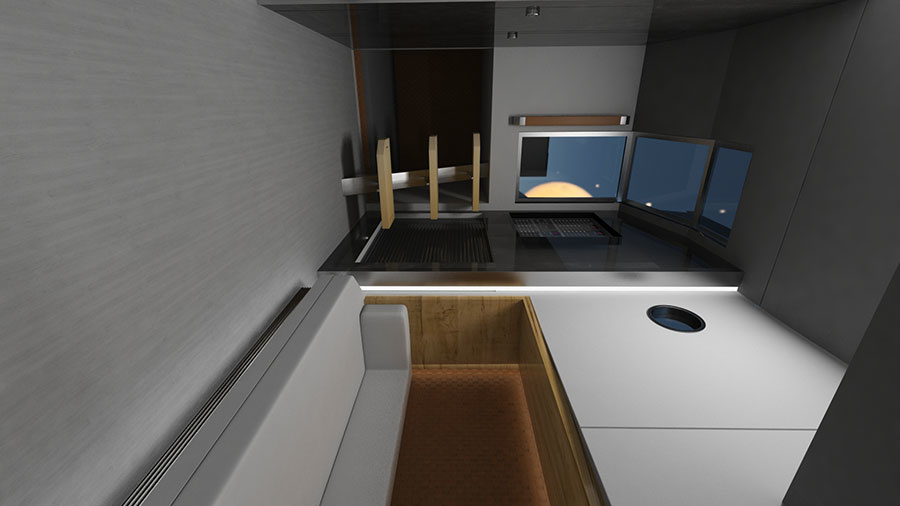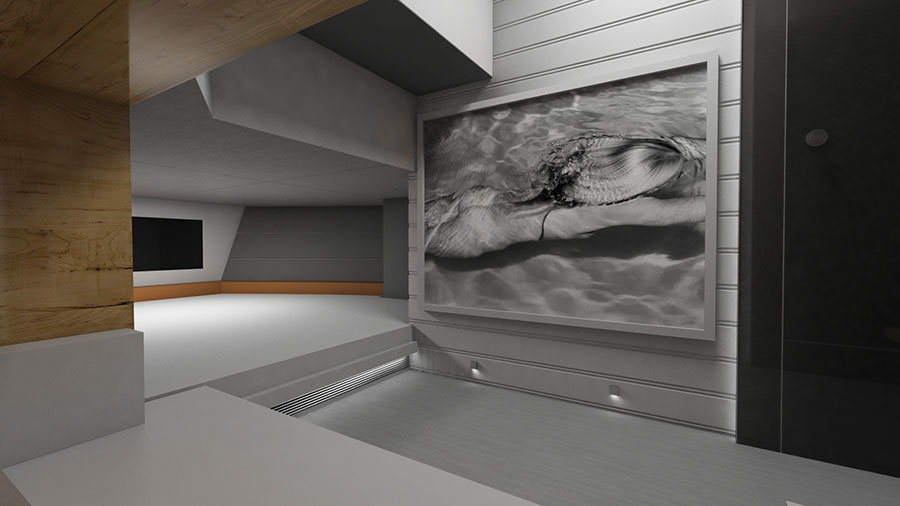 Powered by twin 435hp Volvo Penta IPS 600 engines, the Mazu 42 walk-around has a cruising speed of 32 knots and a cruising speed of 47 knots.