Last weekend the annual PROyachting Cup regatta was held at the Royal Yacht Club in Moscow. The event, which was held for the fourth time, was opened by the traditional media-race.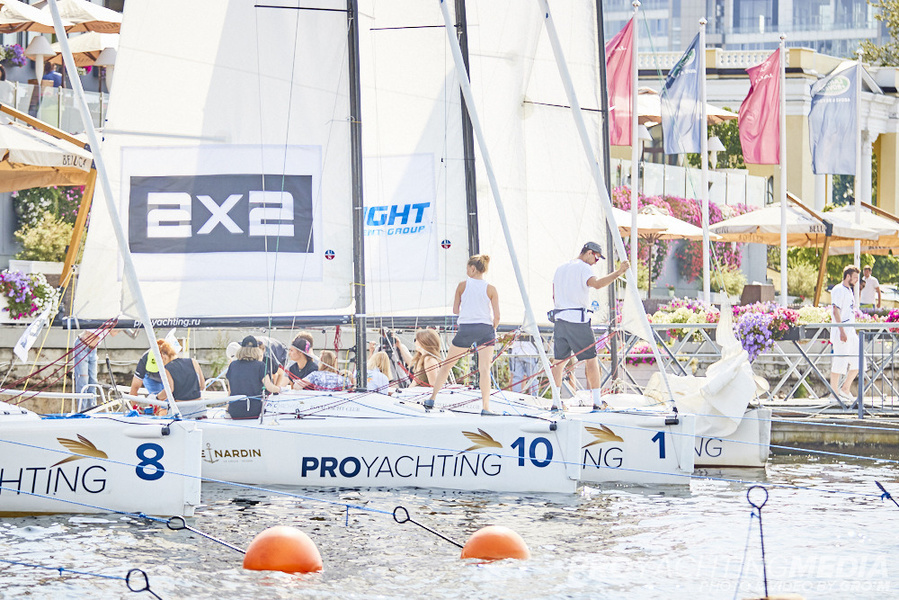 11 teams from different mass media went on water on new J/70 yachts (such yachts are competed by the yachtsmen of the largest project of All-Russia Sailing Sports Federation - National Sailing League). Five of them participated in the regatta for the first time. Before the race all the teams had a briefing and had a short practice on the water. The unquestionable winner with prizes 1-1-1 was onboard magazine Top Flight, second place - portal Geometria, third place - magazine Cosmopolitan Beauty.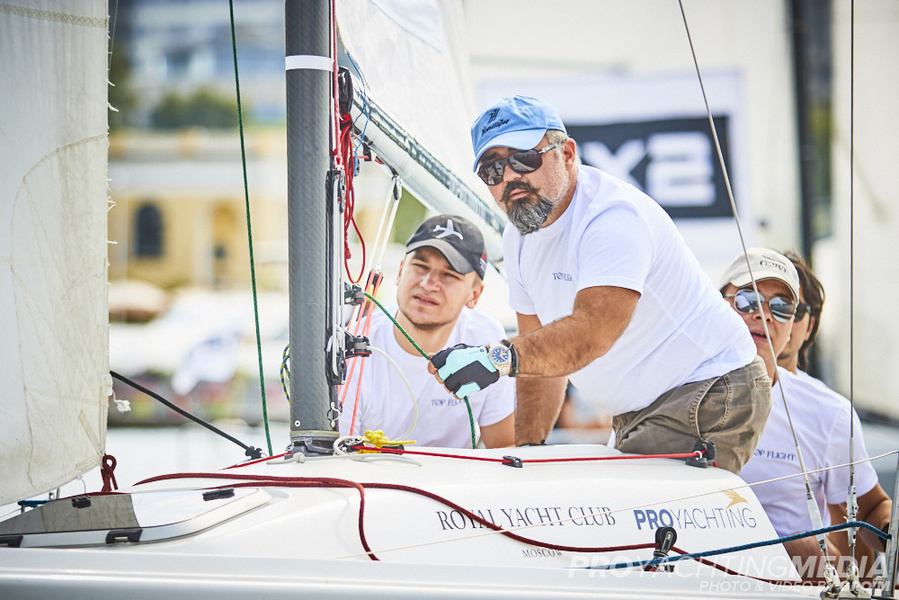 At the end of the journalists' race a grand opening of the PROyachting CUP took place.
On shore representatives of the companies had listened brief introductory course on sailing and headed by experienced skippers who were distributed to the teams by casting lots, they took to the water. Five races were held around the two marks.

The winner with two first and two second arrivals was the Carussel online shop team, they got the main prize of the Cup - the coveted crystal sailboat.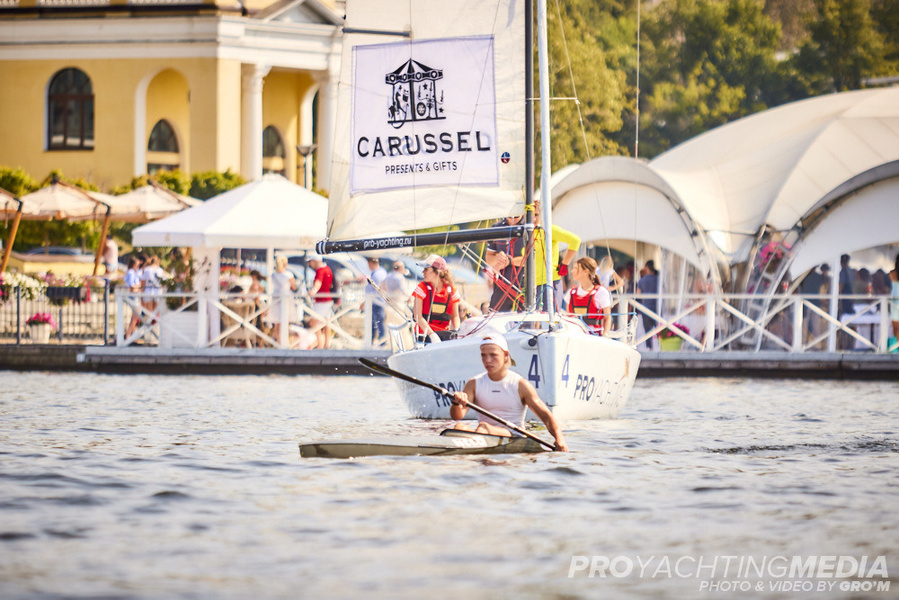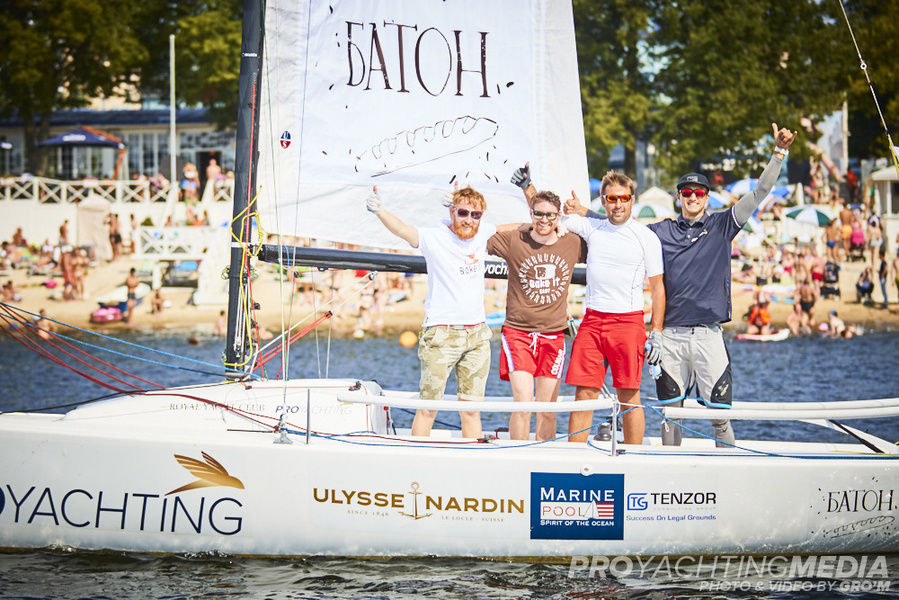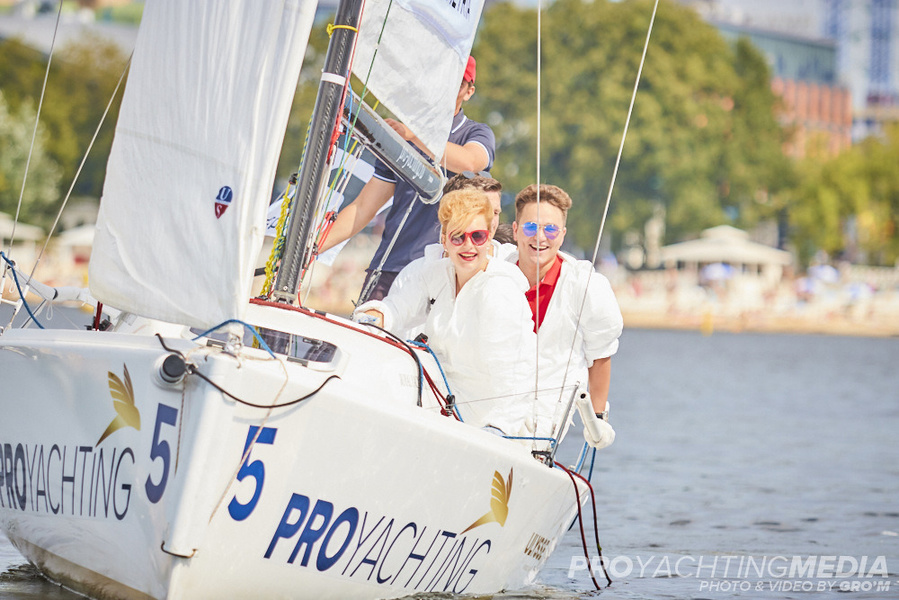 Ulysse Nardin watch manufactory took the silver medal, losing to the winners by only two points. The bakery «Baton»- participating in PROyachting CUP for the fourth time - took the bronze medal five points behind the leader.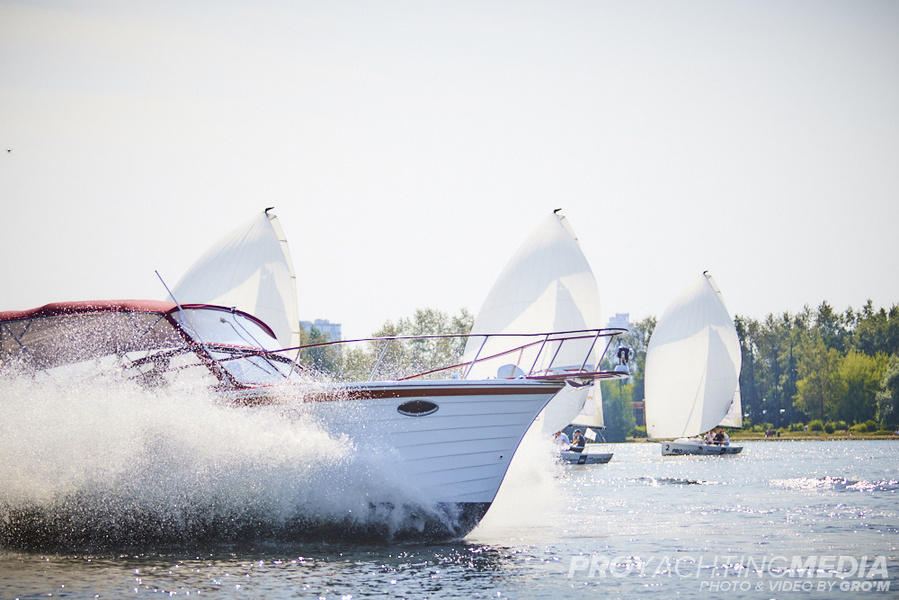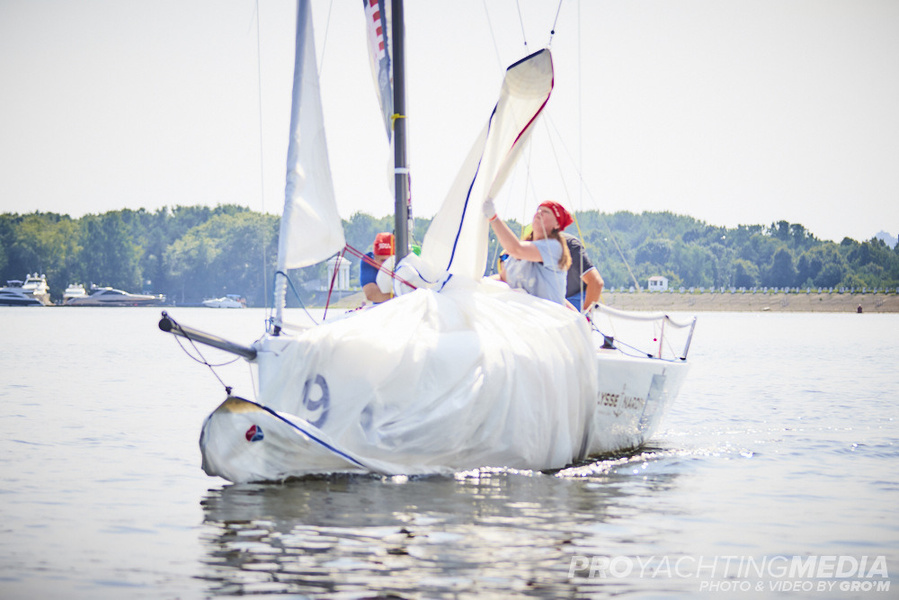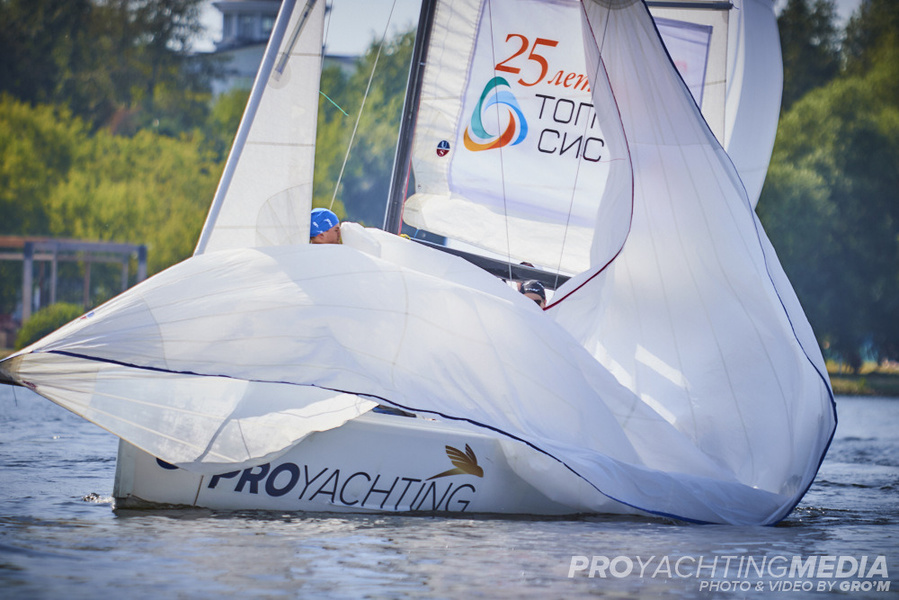 The PROyachting CUP is a regatta aimed at promoting yachting among the business community and mass media. For the companies participation in the regatta solves two tasks at once: team building and branding. The company name appears on a special patch on the sail and on the boat flag.