Turn the Tide on Plastic navigator Nico Lunven celebrated the birth of his second daughter in the midst of his participation in Round 2 of the Volvo Ocean Race.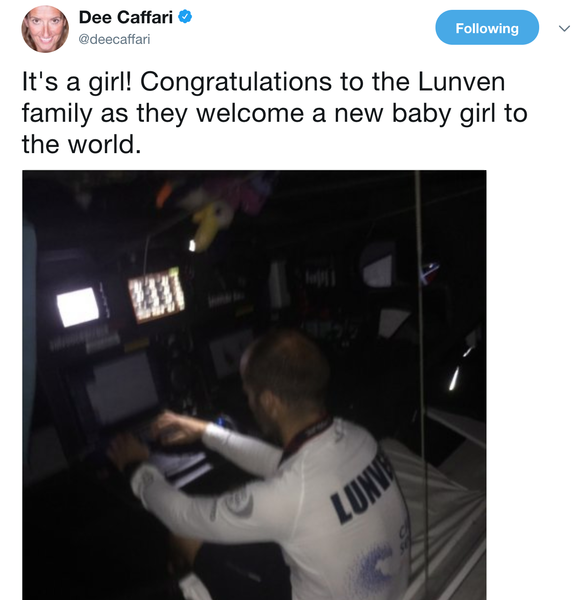 He decided to give the child a middle name after the geographic name of the land closest to where his team's boat was at the time.
When he received the news that his daughter was being born, the blue-and-white VO65 was sailing at Cape Verde, an archipelago of 10 major and 8 smaller islands in the central Atlantic.
By Lunwen's lucky moment, Turn the Tide on Plastic had already come out of stealth mode, which it had used the day before on November 10. Stealth mode allows VOR members to hide their team's location from competitors.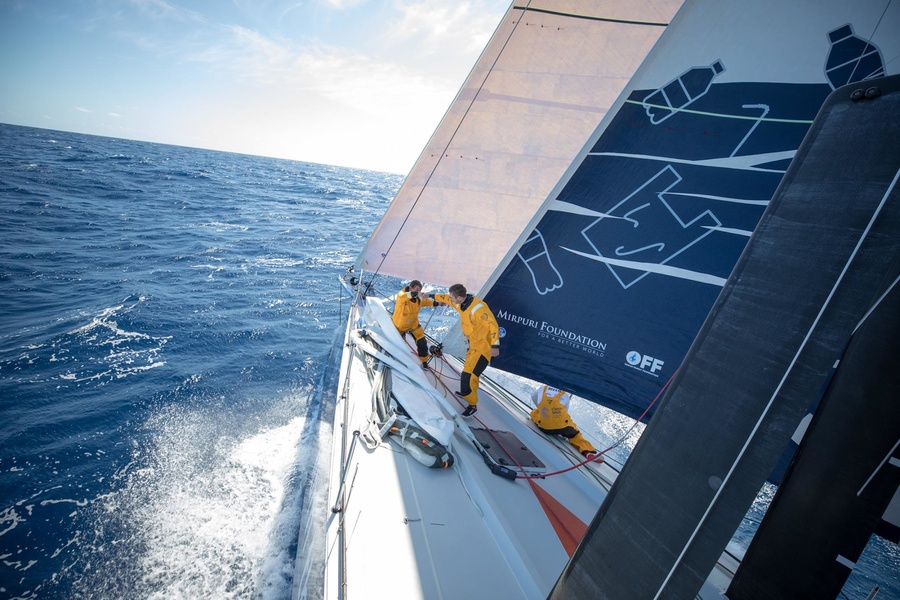 The use of stealth mode can be called a success for Turn the Tide on Plastic, which moved from last place to the penultimate, ahead of competitors from Scallywag. Di Caffari's team was also helped by the fact that the Volvo Ocean Race participants entered the equatorial doldrums zone which slowed down the leaders and allowed the laggards to shorten the distance.
At the time of writing, the leading group, led by Dongfeng and MAPFRE, had exited the doldrums zone and was heading towards the equator, having caught the southeasterly trade wind.
The distance between first and fourth place is less than 10 miles, so we are in for a fierce battle.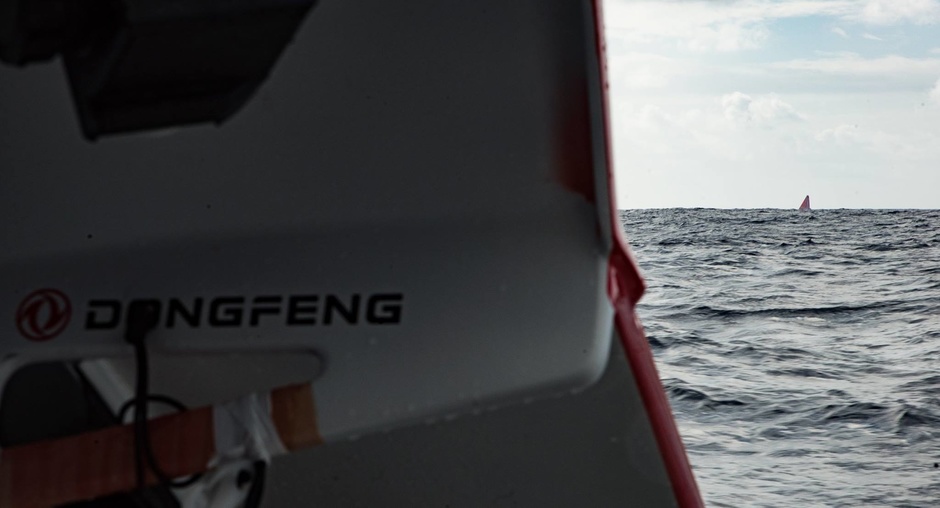 The Volvo Ocean Race round-the-world regatta kicked off from Alicante on October 22. The winner of the first leg from Alicante to Lisbon was Vestas 11th Hour Racing. The second leg from Lisbon to Cape Town is almost 5 times longer than the first.